Halsey just shared the first concrete details about their next album, which means we can now confidently say this record is real, coming soon, and captivating us before it even debuts.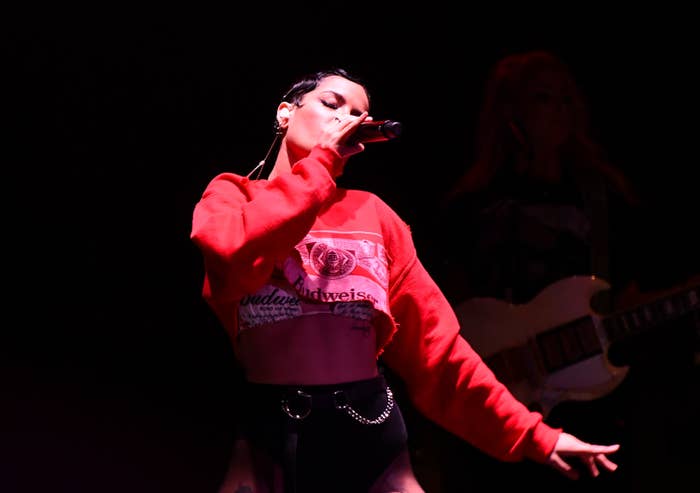 The musician's upcoming fourth album, If I Can't Have Love, I Want Power, drops on Aug. 27. In an Instagram post, Halsey described it as "a concept album about the joys and horrors of pregnancy and childbirth." They are expecting a child with boyfriend Alev Aydin some time soon.
Halsey also released the new album's official artwork, which nods to monarchical Renaissance paintings and sees them seated on a golden throne of sorts, holding a baby.
"It was very important to me that the cover art conveyed the sentiment of my journey over the past few months. The dichotomy of the Madonna and the Whore," Halsey added in the post's caption. "The idea that me as a sexual being and my body as a vessel and gift to my child are two concepts that can co-exist peacefully and powerfully."
"This cover image celebrates pregnant and postpartum bodies as something beautiful, to be admired," the caption continued. "We have a long way to go with eradicating the social stigma around bodies & breastfeeding. I hope this can be a step in the right direction!"
Thousands of excited fans and celebrities, including actor January Jones and beauty influencer Manny MUA, flooded Halsey's Instagram post with supportive reactions.





It's going to be a long month and a half waiting on If I Can't Have Love, I Want Power's release, but at least we have this very brief teaser clip to tide us over until then.