Cobie Smulders is best known for playing Robin Scherbatsky on the hit series How I Met Your Mother, and more recently for playing Maria Hill in the Marvel Cinematic Universe.
Now, you're probably thinking, Wait, the movie doesn't come out until 2018! How can she reveal any teaser information this early?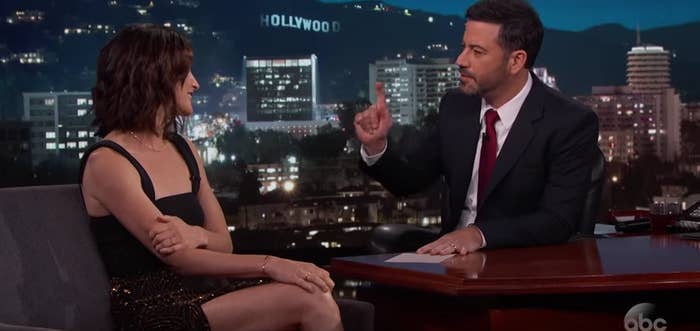 Well, since Kimmel is so charming, Smulders obliged and did THE THING!*
She spilled the beans, y'all. Quite literally. Right on an Avengers: Infinity War poster.
Yaaass! She 👏 Did 👏 That 👏!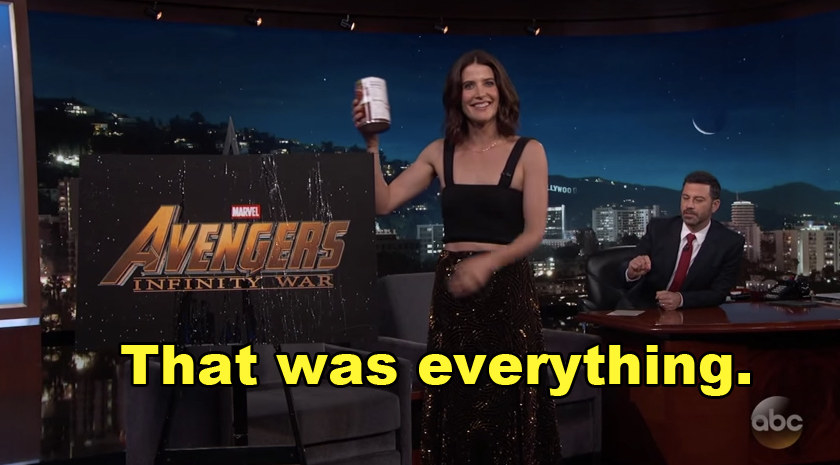 But not only did Smulders spill the beans, which you should remember was everything, Kimmel was even kind enough to give BuzzFeed headline suggestions. WIN!