As you probably already know, these three extremely talented women — Kelly Rowland, Beyoncé Knowles, and Michelle Williams — made up the now-disbanded group, Destiny's Child.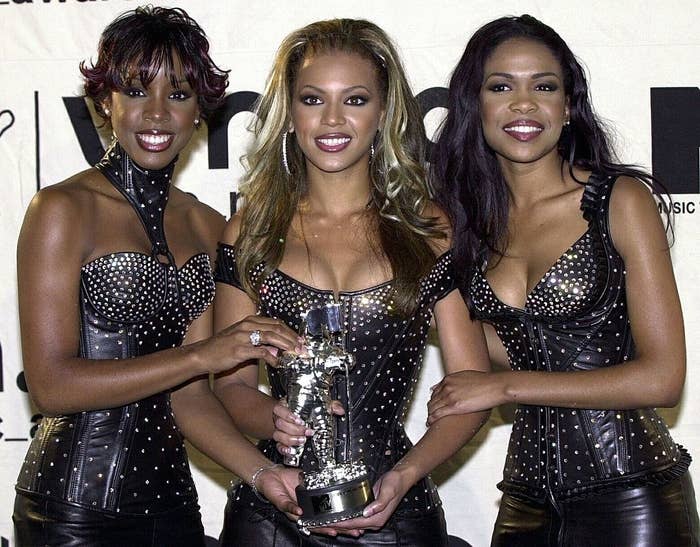 This past Saturday, April 29, Rowland and Williams had a bit of a mini-reunion at the Wearable Art Gala at the California African American Museum. They both looked gorgeous, as usual...but their pose had a lot of distance between the women.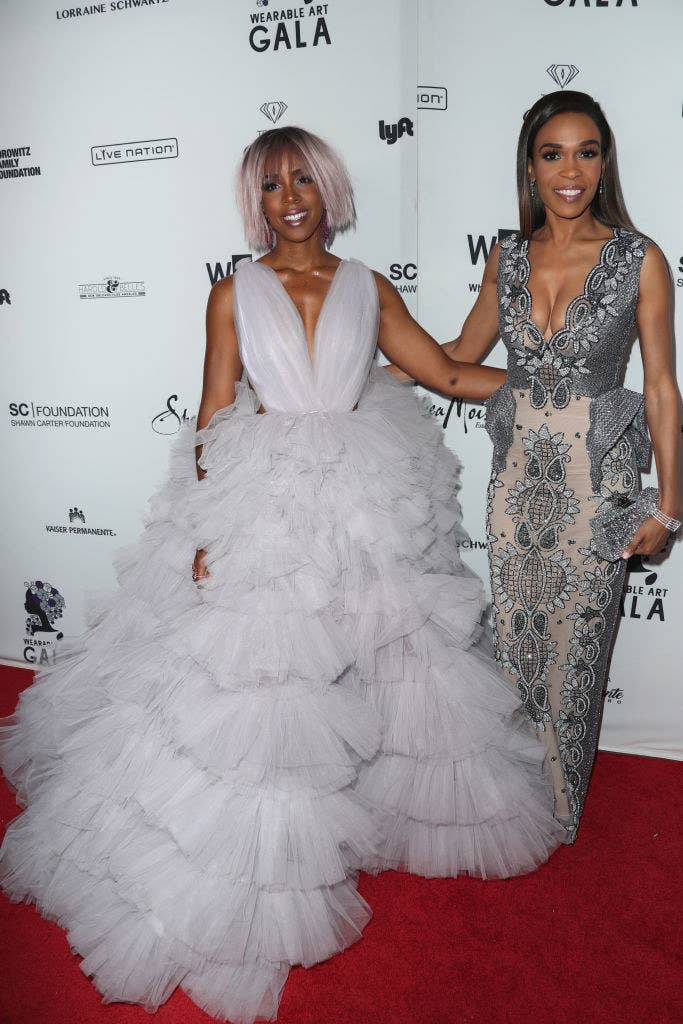 In a way, it does seem like the two were making space for the other member of their trio, Mrs. Knowles-Carter, and people couldn't get enough.
The slightly shady tweet certainly made people chuckle.
And one person joked that it might even be a contractual obligation for them to leave room for Bey.
And more of the same continued.
Now, it should be noted that Beyoncé was also at the event, which was put on by her mother, Tina Lawson.
She just didn't make it into that picture — though if she did, it would probably look a lot better than this terrible photoshop job I did.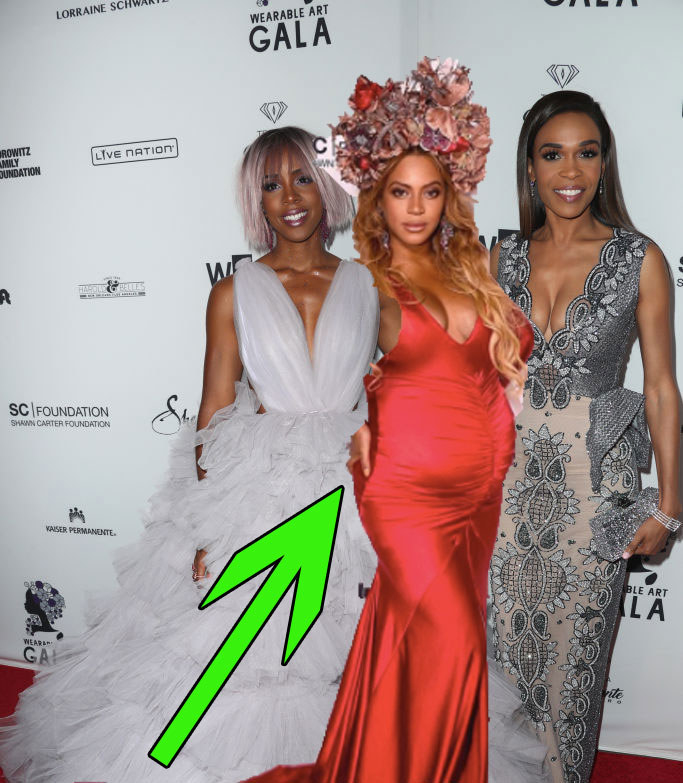 Fun and games aside, it can't be overlooked that Rowland and Williams have done plenty since the members of Destiny's Child went their separate ways, and the things they've individually accomplished haven't involved Beyoncé.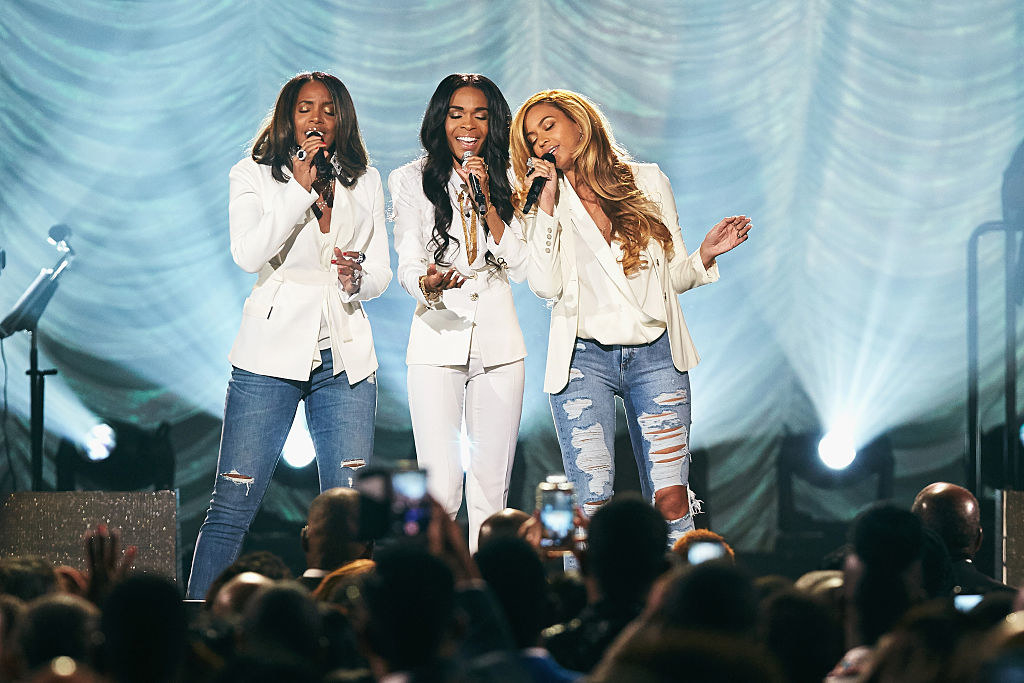 Rowland has consistently released new music in the years after DC3 ended, and she welcomed a baby boy into the world in 2014.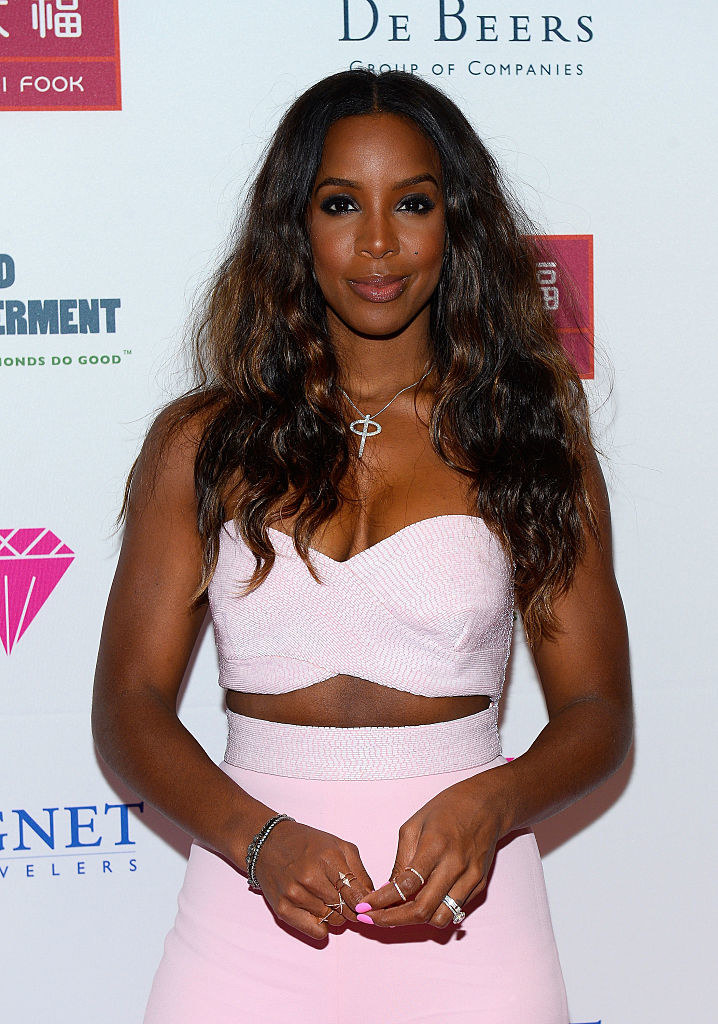 And Williams, like Rowland, has continued to record and release albums. She's also an accomplished stage actress, having performed in plays like The Color Purple, Fela!, and Aida as a lead.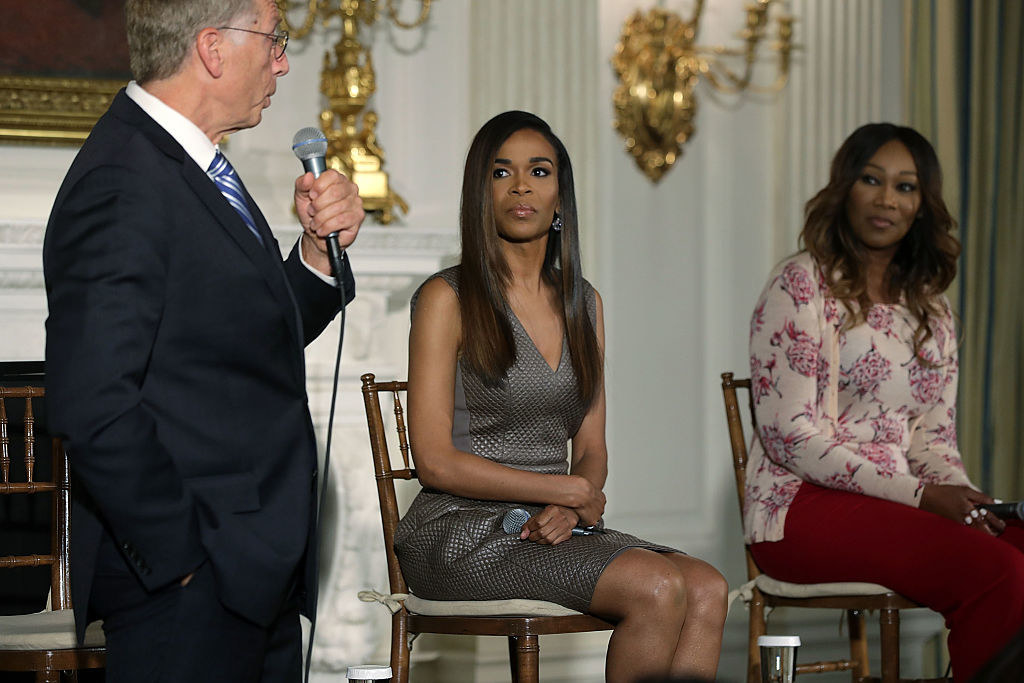 So while DC3 jokes probably won't ever die down, these ladies will always be laughing all the way to the bank.