The incredibly talented women of the US Olympic Gymnastics team attended this year's VMAs to present the award for Best Female Video.
The competition for the award was fierce, with folks like Rihanna, Adele, Sia, and Ariana Grande up for the honor, but it was Beyoncé who won for her video, "Hold Up."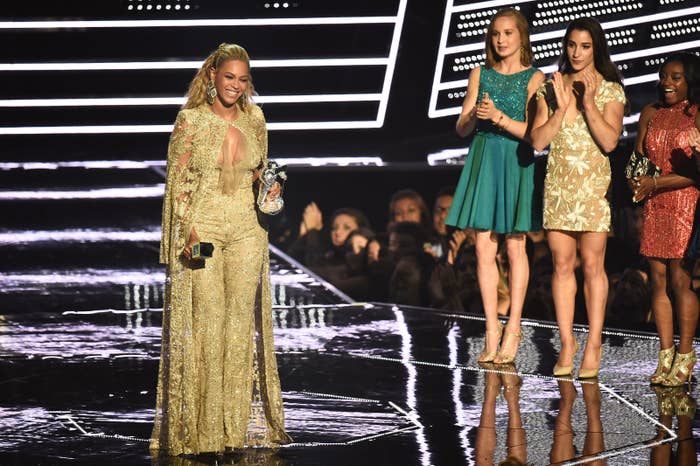 But during all of the commotion, the absolute cutest thing happened: Laurie Hernandez's face lit up because she was so happy to be in the presence of Beyoncé.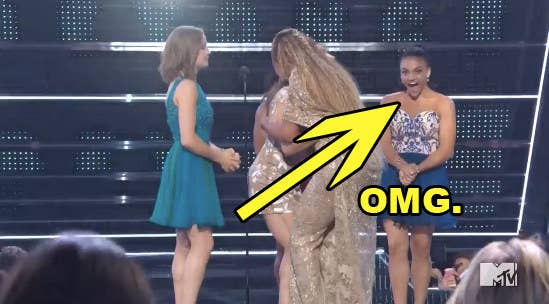 Because, c'mon, it's not every day that someone meets Beyoncé!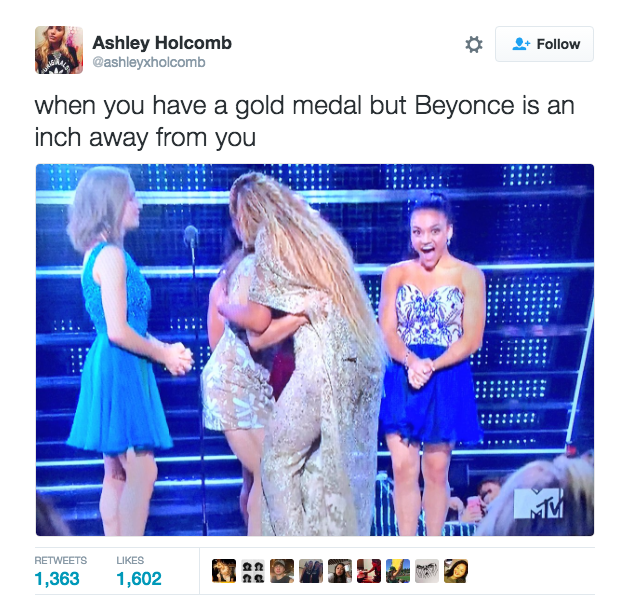 Have you ever seen someone so thrilled?!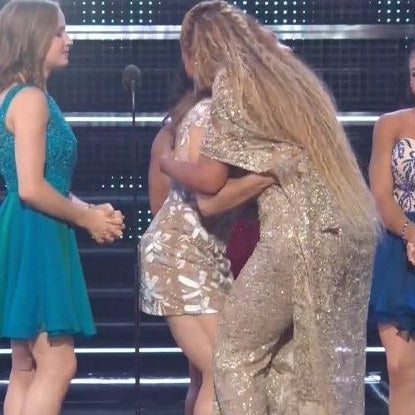 Here's to Laurie, aka The Most Relatable Gold Medalist™ on the planet.