Amber Rose And Blac Chyna Used Their VMAs Outfits To Make A Feminist Statement
The entertainers used their outfits to reclaim derogatory words used against women.
Amber Rose and Black Chyna showed up to the 2015 MTV VMAs looking stunning, per usual.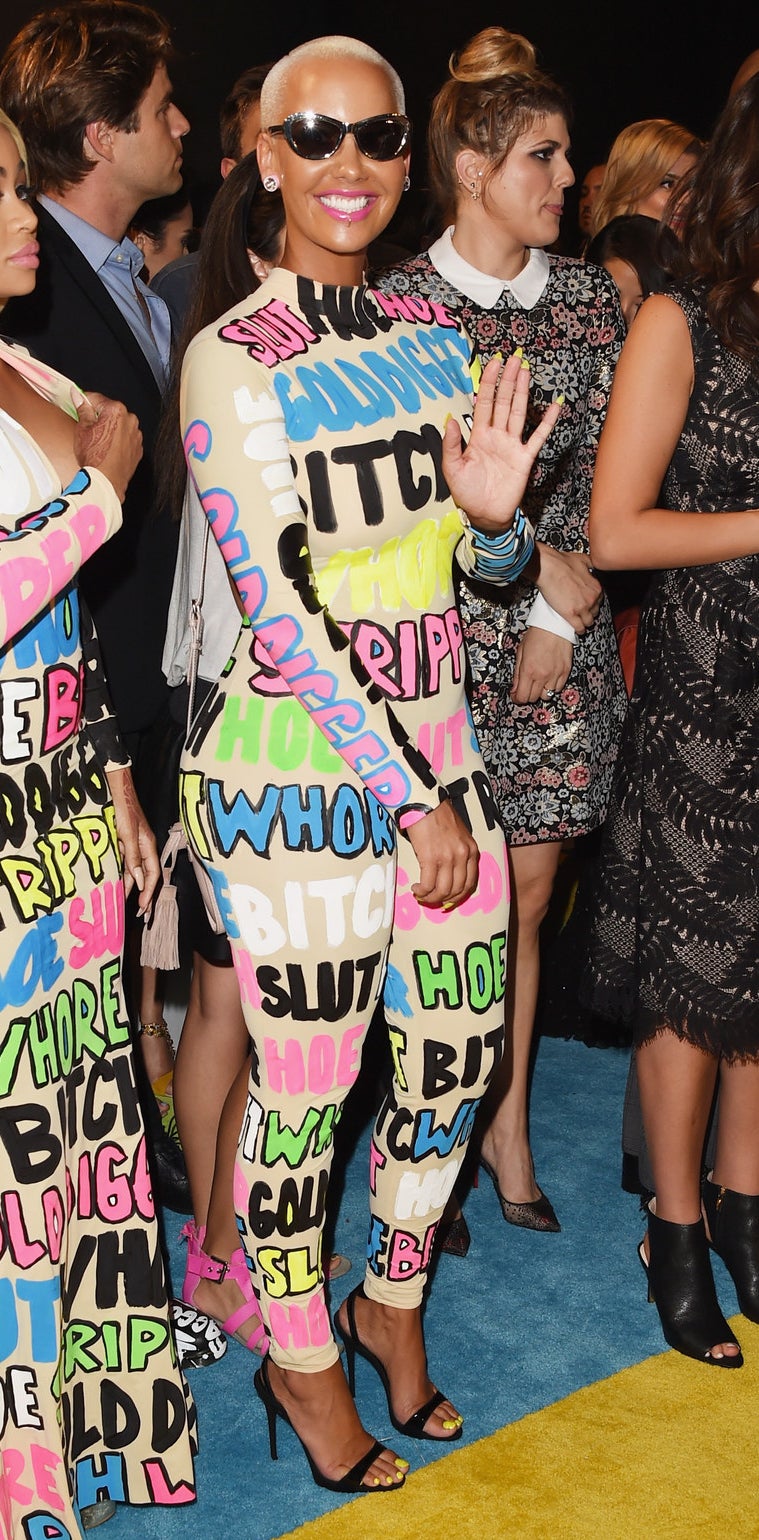 Hair did, nails did, everythang did. 💅
With the VMAs being one of the most popular awards shows of the year, it's no wonder these ladies did their best to stand out.
They showed up with two other people, words like "bitch" and "slut" and "whore" emblazoned on their outfits.
The ladies' companions wore outfits with derogatory words, too.
Fans of both Amber Rose and Black Chyna were feeling their looks and the message behind it:
It should be noted: This isn't the first time that women have stood up to reclaim words intended to hurt them.