On the topic of Wilderpeople, Neill was asked about the director Taika Waititi's more current project, Thor: Ragnarok.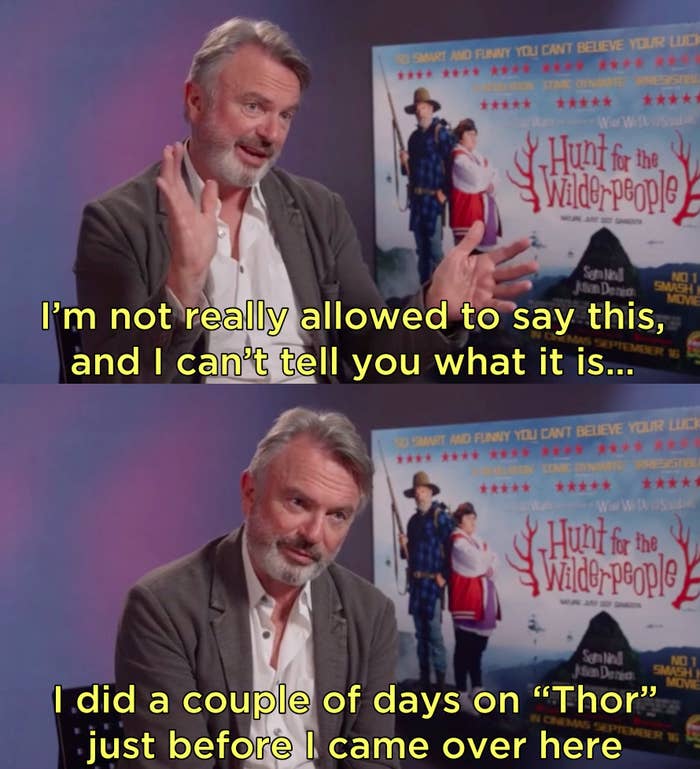 Unfortunately, Neill couldn't reveal too much without risking the wrath of Marvel.
If the news is indeed true, that means Neill will be reuniting with Jurassic Park co-star Jeff Goldblum.
Neill and Goldblum are joined by a massive cast including Chris Hemsworth, Tom Hiddleston, Idris Elba, Tessa Thompson, Cate Blanchett, Anthony Hopkins, Mark Ruffalo, and Karl Urban.
There's been no confirmation on who, or what, Neill may be playing, in fact he tweeted that most of his time on set was spent making Taika tea.
Although he did later send this somewhat cryptic tweet...
Thor: Ragnarok is scheduled for release in November 2017.