Ranking The 38 Most Eligible Bachelors On "Game Of Thrones"
From least to most eligible, here's the definitive list of the most dateable men of Westeros. Ranked by me, an expert on fictional boyfriend material. (Assuming they're all single and alive, of course.)
38.
Joffrey Baratheon (Jack Gleeson) OK, yes, he is the reigning king of Westeros, which automatically gives him bonus boyfriend points. But ALSO, he's a petulant little bitch who's into some pretty fucked-up, kinky shit. What's to stop him from going batshit insane and chopping off one of your hands, just because that's what he gets off on? Nothing. That's what's stopping him.
37.
Theon Greyjoy (Alfie Allen) Theon's pretty adorable, to be honest, in a rugged, fisherman-knight sort of way. Plus, he used to be very friendly and nice to the Starks, and all he really wanted was his dad's approval. But then he went crazy. And started killing people. And got his dick chopped off. And I lost interest. Varys is just a SNEAKY SNAKE and he has NO PENIS. What would we even do together?! Talk about fine linens? Relive the traumatic experience of his childhood castration? NO, THANKS.
35.
Jon Snow (Kit Harrington) OK, Jon Snow is a fox, I know. Like, God damn, Jon. Probably the finest bastard in all of Westeros, to be honest. But he's suffering from a pretty aggressive identity crisis. All he wants is a place to fit in, and I'm gonna need someone who's a little more confident in his place in this world. Get your shit together, Jon. Then we'll talk.
34.
Ramsay Snow (Iwan Rheon) Not gonna lie, Ramsay's pretty hot. And, to his credit, he's a pretty inventive guy. He thought up all kinds of crazy ways to torture poor Theon. But that's about all he's got going for him. He's actually quite insane. Like, he probably belongs in some sort of institution.
33.
Robert Baratheon (Mark Addy) Sure, Robert was a warrior, and he did kind of save Westeros from Mad King Aerys. But otherwise, he's a disgusting slob who only cares about drinking and hunting and fucking and actually, now that I think about it, we'd probably be good friends. But nothing more.
32.
Tywin Lannister (Charles Dance) Tywin's pretty smoking for an old guy. Got that golden, cropped beard and piercing eyes. But also I'd probably shit my pants every time we were in a room together, which might be problematic.
31.
Stannis Baratheon (Stephen Dillane) Stannis has some pretty fucked-up emotional shit going on inside his Baratheon brain. He's like suddenly all religious and listens to a mysterious woman dressed in flowing red robes. And I'm like, HELLO, CAN WE SHOW SOME REAL, GENUINE EMOTION FOR ONCE IN YOUR PATHETIC LIFE? Too sad, too serious, too focused on some crazy bitch who prays to a fire god. Nope. No, thank you.
30.
Petyr Baelish "Littlefinger" (Aidan Gillen) 1). Your nickname is "Littlefinger," and that concerns me. 2). You're a slimy bitch who runs a burgeoning network of brothels. And 3). You're like obsessed with Catelyn Stark. It's like GET OVER IT. SHE DIDN'T WANT TO FUCK YOU 20 YEARS AGO. SHE DOESN'T WANT TO FUCK YOU NOW. FOCUS ON THE FUCKING PRESENT.
29.
Jaime Lannister (Nikolaj Coster-Waldau) Yeah, he's fucking hot. Strong jaw line and flowing royal hair. He's basically a beautiful fairy tale knight, and I'm into it. BUT, he did get his hand chopped off. He's kind of a major dick. And he's pretty much only interested in his sister. So... not much of a future here.
28.
Walder Frey (David Bradley) WALDER FREY IS A DUSTY OLD TROLL AND I WOULD RATHER FUCK A PIECE OF RUSTY METAL THAN SPEND ONE MINUTE TOGETHER WITH HIM IN A ROOM.
27.
Viserys Targaryen (Harry Lloyd) Viserys is pretty sexy, if I'm being honest here. He's got that flowing blonde hair, and those dark, striking eyebrows. Plus, to be entirely fair, he took pretty good care of his sister after their parents were murdered in King's Landing. BUT THEN HE SOLD HER FOR AN ARMY. AND EXPECTED HER TO JUST BE OK WITH IT. WAY TOO FUCKED UP FOR ME.
26.
Balon Greyjoy (Patrick Malahide) Balon's a confident guy. He knows what he wants. He's in control. Plus, he's got a pretty sweet collection of isles. But that wrinkly seaweed skin? Deal breaker.
25.
Roose Bolton (Michael McElhatton) FIRST OF ALL, WHO ARE YOU EVEN? Nobody likes Roose Bolton because nobody knows who the fuck he is. NOT INTERESTED IN YOUR DUSTY FACE.
24.
Sandor Clegane (Rory McCann) You know what? The Hound gets a pretty bad rap because his face is all fucked up and he's mean and he could beat the shit out of you with little to no effort. But I think he's secretly a sweetheart. He just wants someone to love.
23.
Grand Maester Pycelle (Julian Glover) OK, I'm sure Grand Maester Pycelle was quite the charmer when he was a young bachelor. But now he's just a nasty old clown. He's kind of a pervert. And he's basically Lannisters' little bitch. ON THE OTHER HAND, he knows a lot of shit. He's practically a wizard. And he's pretty experienced, I guess?
22.
Davos Seaworth (Liam Cunningham) Davos is a stand-up guy. He's loyal and nice and has a pretty neat salt-and-pepper beard. Of course, he can't read. And he's missing a bunch of fingers. But that's kind of endearing. Look, I know Bronn isn't trustworthy at all. He's pretty sleezy. And terrifying. But you know what? Bronn knows what's up. He's sexy in a scary kind of way. And he gets what he fucking wants. It's about time someone steps up and takes charge.
20.
Jeor Mormont (James Cosmo)
Sure, Jeor Mormont is like 400 years old. He could be your grandpa. He could probably be your grandpa's grandpa. But he's a nice guy, ya know? He just wants to keep you safe. And warm. And basically he's just a good guy to keep around.
19.
Edmure Tully (Tobias Menzies) Edmure's a good-looking guy. He cares a lot about his family, and he just wants what's best. As long as he doesn't have to marry someone ugly.
18.
Lancel Lannister (Eugene Simon) Look, I'm into Lancel. He's cute and a Lannister, so you know he's got money. But he also fucked his cousin. And he's kind of a little bitch. I mean, aren't Lannister's supposed to be in charge? But I feel like I could teach Lancel some things.
17.
Mance Rayder (Ciaran Hinds) Mance is in charge. Mance would take care of you. Mance might also kill you in your sleep. But he knows how to keep people together.
16.
Thoros of Myr (Paul Kaye) Thoros is basically a wizard. Yes, he looks like a bridge troll, but he can bring people back to life. So, you have to ask yourself, would I date someone who looks like this for that kind of life insurance plan? Yeah, I probably would.
15.
Podrick Payne (Daniel Portman) If what the brothel whores say is true, Podrick's got a big dick. So, if that's your thing...
14.
Hodor (Kristian Nairn) OK, YES, HE CAN ONLY SAY ONE WORD REPEATEDLY. BUT HE'S SUCH A BIG, GENTLE BEAR. HE'D PROBABLY BE THE BEST BOYFRIEND EVER.
13.
Jaqen H'ghar (Tom Wlaschiha)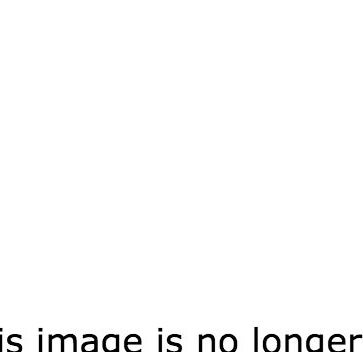 Not gonna lie, Jaqen is sexy as hell. Of course, he probably doesn't look like this anymore. Because magic. But man, I would let him take me out to dinner. Also, he can make some crazy shit happen. And I'm adventurous enough to see where that goes.
12.
Ned Stark (Sean Bean) OK, YEAH, HE'S DEAD. But Ned was like the best guy. Handsome and loyal and responsible and just an all-around good guy. Basically the original DILF of Westeros.
11.
Samwell Tarly (John Bradley) Sam's got a lot to love, ya know? Sure, he's a coward and he's barely capable of holding even the smallest conversation. But he's gentle and caring and would probably make you dinner like every night because he's just that kinda guy.
10.
Beric Dondarrion (Richard Dormer) Yo, Beric is one sexy beast. He's missing an eye and has a bunch of scars and stuff, which is gross. But he's, like, a sexy rogue warrior, hiding in caves and shit. He'd have some stories to tell. Plus, he came back from the dead like multiple times. How many of your ex-boyfriends have done that, huh?
9.
Jorah Mormont (Iain Glen) Aww, I just want to give Jorah a hug. What a stand-up guy. Of course, he was kicked out of Westeros for trading slaves. But I know, deep down, he cares. He just wants to set things right. He wants to take care of everyone around him. And, of course, he's got that sexy beard.
8.
Renly Baratheon (Gethin Anthony)
RENLY IS SO CUTE I JUST WANT TO RUB MY FACE AGAINST HIS BEARD AND KISS IS FACE AND YEAH I KNOW HE'S KINDA DUMB BUT HE WAS A REAL NICE GUY AND SO PRETTY AND I WOULD HAVE HIS BABIES.
7.
Barristan Selmy (Ian McElhinney) Ser Barristan is the original silver fox, and the original warrior of Westeros. He knows how to work a sword, and he wears a mean suit of armor. What a gentleman.
6.
Loras Tyrell (Finn Jones)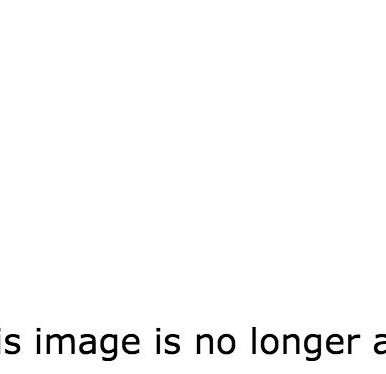 OH YES, MY KNIGHT OF FLOWERS. Yeah, Loras is kind of clueless. But he's adorable. And he has golden locks of hair. And pretty skin. And he's a Tyrell, so he's got some cash money. And he's just beautiful.
5.
Khal Drogo (Jason Momoa) Sure, Drogo might break you in half. But this guy knows how to treat a date right. He'd make sweet love to you on a bunch of rocks by the sea. And buy you a horse. And kill your enemies. What a babe.
4.
Robb Stark (Richard Madden) ROBB IS A BEAUTIFUL WOLF KING AND I JUST WANT TO RUN MY HANDS THROUGH HIS BEAUTIFUL CURLY HAIR AND HIS SOFT WOLF PELTS AND TELL HIM EVERYTHING IS GONNA BE OK AND NOTHING BAD WILL HAPPEN AND HE WILL BE KING OF THE NORTH AND KING OF MY HEART.
3.
Tyrion Lannister (Peter Dinklage) Tyrion's always getting the short end of the stick. But you know what? HE'S A GOOD GUY. HE CARES. HE JUST WANTS SOMEONE TO LOVE. AND HE ONLY HAS A DRINKING PROBLEM BECAUSE HIS DAD DOESN'T LOVE HIM. BUT I WILL LOVE YOU, TYRION.
2.
Daario Naharis (Ed Skrein) Yooooo. Daario's hot as fuck. Nobody really knows his deal, but he basically won Daenerys an entire city just to prove how loyal he could be. And that's pretty sexy. Plus, he probably knows ALL KINDS of things. He could tell me whatever he fucking wants in that hot Tyroshi accent. And I would fucking listen. Gendry's got it all. He's got that king's blood. He has a great work ethic. He's caring. He knows how to forge a sword. He can beat a good piece of metal. And he's hot as fuck. GENDRY CAN GET IT.