Miley Cyrus has roped in Ariana Grande for her latest in a series of backyard recordings, this time tackling the Crowded House classic, "Don't Dream It's Over". And of course they're dressed in animal onesies.
The recordings are all part of Miley's Happy Hippie foundation which raises money for homeless services and LGBT young people.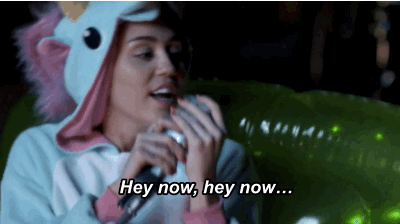 It's the most sublime way to bring in the weekend. Chuck on a unicorn and mouse onesie and bliss out.