US president Donald Trump will stick to the "dumb deal" on refugees struck between Australian prime minister Malcolm Turnbull and former president Barack Obama – but there's no guarantee any refugees will make it through the "extreme vetting" process earmarked by the White House.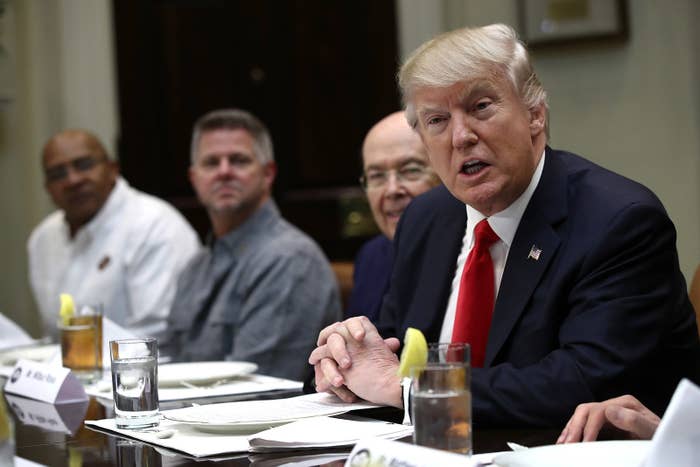 The deal struck with Obama was a political lifesaver for the Turnbull government. It would see approximately 1,250 people – currently held in offshore detention centres as part of Australia's harsh border protection regime – resettled in the United States.
But despite confirming that the deal will go ahead "out of respect" for Australia, the Trump administration is focusing on a "very, very extreme vetting process", which could see the US reject many, or even all, of the people held on Nauru and Manus Island.
On Friday morning AEDT, White House press secretary Sean Spicer said Trump was "unbelievably disappointed" by the deal and believed it could potentially put American national security at risk.

"The deal that was cut by the last administration is something he is extremely upset with. He does not like it, but out of respect for [Turnbull] he is going to allow that [vetting] process," Spicer said.
"Part of the deal, the deal allows for the United States to vet the individuals that are being offered up to be processed.

"The president's goal is to ensure that every single one of those people, in accordance with the deal and as discussed by the president in the telephone conversation, is subject to extreme vetting."
According to the Washington Post, Turnbull told Trump on Sunday that "honour[ing] the agreement" would mean putting the refugees through US security checks, not actually resettling them in the United States.

Trump has criticised the deal at length, saying overnight that the US had to be treated fairly in its dealing with allies.
"I have a lot of respect for Australia, I love Australia as a country, but we have a problem," he told reporters.

"For whatever reason Obama said that they were going to take probably well over a thousand illegal immigrants who were in prisons and they were going to bring them and take them into this country and I said 'why?'."
Spicer's confirmation that the vetting process would go ahead followed Trump's incendiary tweet on Thursday, describing it as a "dumb deal".
The tweet was in response to an explosive Washington Post report that claimed a Sunday phone call between Trump and Turnbull broke down over the refugee deal.
Trump reportedly accused Turnbull of seeking to export the "next Boston bombers":
"This is the worst deal ever," Trump fumed as Turnbull attempted to confirm that the United States would honor its pledge to take in 1,250 refugees from an Australian detention center. Trump, who one day earlier had signed an executive order temporarily barring the admissions of refugees, complained that he was "going to get killed" politically and accused Australia of seeking to export the "next Boston bombers."

Turnbull has repeatedly told Australians that Trump gave him assurances during the phone call that the refugee deal would still go ahead, despite last week's presidential order suspending the US refugee program.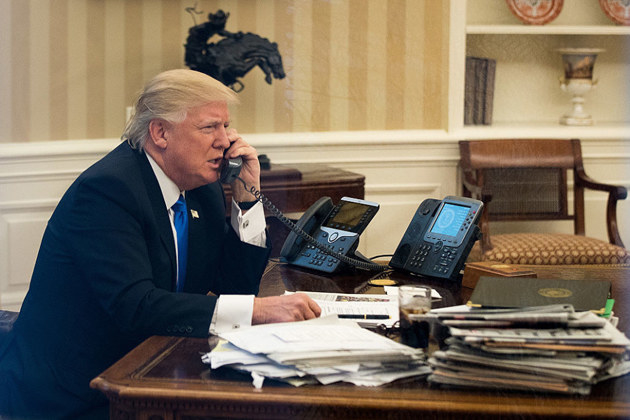 On Thursday, Turnbull went on Sydney radio to say he was "disappointed" that details of the call had leaked to the US media.

"I am very disappointed there is a leak of purported details of the call in Washington," Turnbull said. "My job as prime minister is to stand up for Australia's interests... What I don't do is indulge in public commentary."
He also said reports that Trump had hung up on him were incorrect and described the call as "frank and forthright" and "courteous".
Earlier, in a press conference in Victoria, the prime minister said, "The president assured me that he would continue with – honour – the agreement we entered into with the Obama administration with respect to refugee resettlement."