The 13-year-old was asked to throw from the front of the mound... but she marched confidently straight to the top.
Boys from the Little League World Champions, Jackie Robinson West, could only watch on in awe. Mo'ne Davis' appearance got all the media attention on Saturday night at AT&T Park.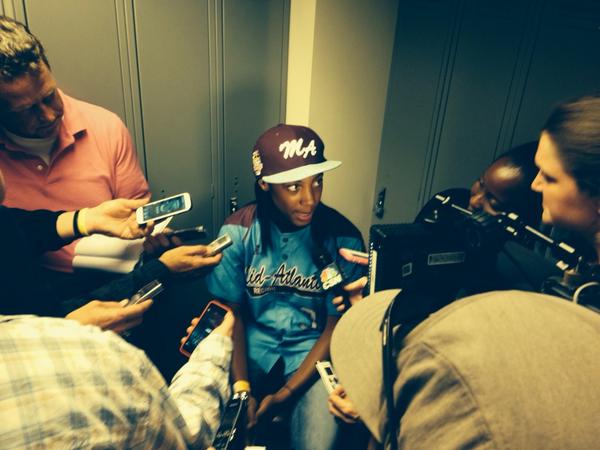 It's no surprise because Mo'ne continues to be the biggest boss in baseball.