Senior Minister Sent "Threatening" Letters To Former Staff "Demanding Loyalty"
Senator Concetta Fierravanti-Wells sent out the letters on Christmas Eve last year to several staff who had recently left her office.
A leaked letter reveals senior government minister Concetta Fierravanti-Wells asked her former staff to sign confidentiality agreements on Christmas Eve last year ahead of a pre-selection battle that would decide her political future.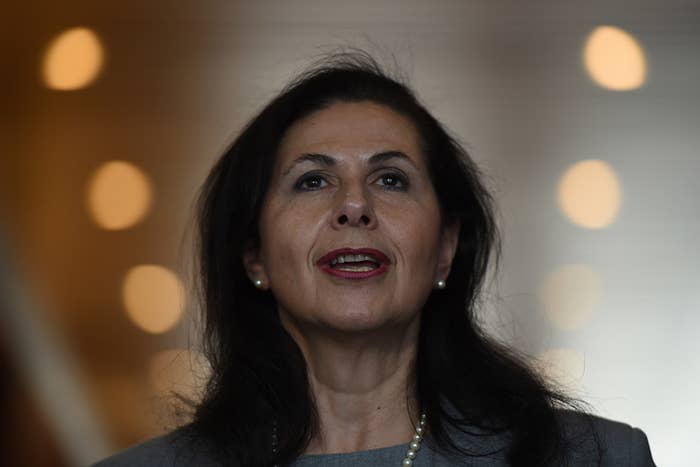 BuzzFeed News has obtained a copy of the letter, signed by senator Fierravanti-Wells's chief of staff Isobel Brown and dated 24 December 2015, which calls for former staff to send back a written confirmation that they understand their ongoing "confidentiality" obligations.
"I am writing to inform you of the requirement that an individual is aware of their ongoing obligations in respect of national security and confidentiality," the letter says.
"(And) request that you provide a written confirmation that you will comply with all requirements."
One person who received the letter said it was "highly unusual" that the request was coming directly from the senator's office and not the Department of Finance.
"Why were we being slapped with this the day before Christmas? It was highly unusual and the threatening subtext of the letter was basically demanding loyalty," the person told BuzzFeed News.
Several people received the letter many months after leaving Fierravanti-Wells's office. According to Australian government protocol, staffers are to sign confidentiality agreements before they start working in an MP's office and "on separation" from employment. BuzzFeed News asked several former ministerial chiefs of staff, who said they'd never heard of agreements being sent out months after employees had left.
According to one recipient, it was the unusual timing of the letter that had several people asking questions.
"It was to reiterate that we weren't to talk about the manoeuvring in the office because she was going into pre-selection," the recipient said.
Fierravanti-Wells has been locked in an ugly pre-selection battle ahead of the 2 July federal election. One of her former staffers, Hollie Hughes, was picked by a party vote to run ahead of her on the Liberal senate ticket.
It's understood the final senate placings will be decided by the end of this week.
Mystery still surrounds the mass departure of staff from Fierravanti-Wells's office, with 14 people leaving since January last year.
BuzzFeed News has spoken with more than a dozen current and former staffers about why the senior government minister has lost so many employees. None of them would agree to go on the record for fear of retribution.
Senator Fierravanti-Wells's office did not respond to a request for comment.