Dr Carolyn Currie has lasted 13 days as the Liberal party's candidate for the NSW seat of Whitlam, staging a dramatic resignation and suggesting people vote for the Greens.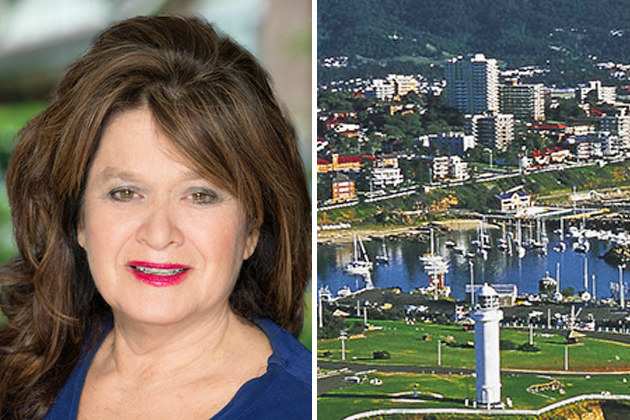 A mysterious letter was posted to Facebook on Wednesday morning, claiming to be Currie's resignation letter which suggested the local Liberal branches on the NSW south coast were in "disarray".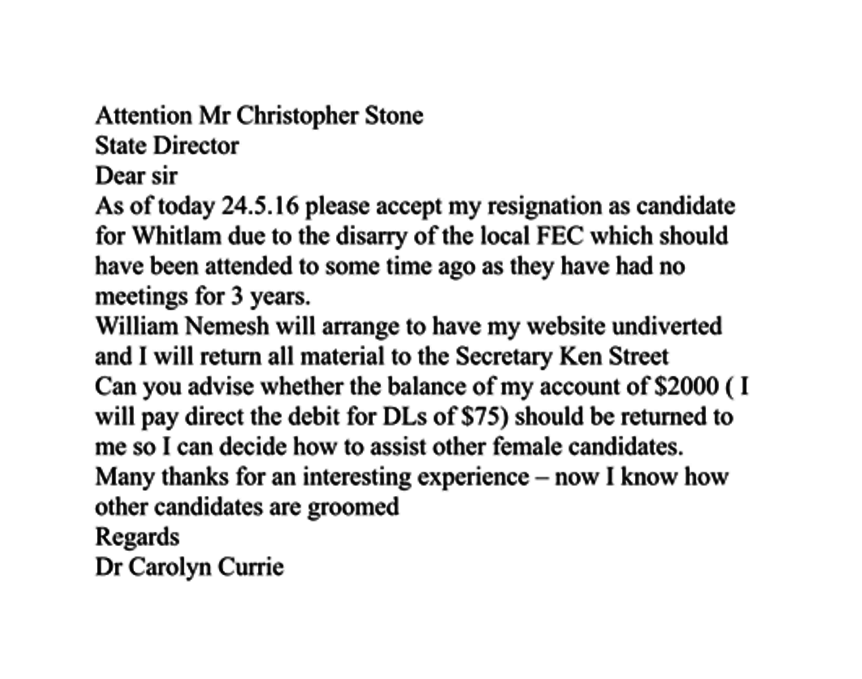 Currie then went on ABC Radio Illawarra to complain about the lack of support she was getting from Liberal party head office, and likened herself to Donald Trump.
"Well, I feel that it is too short a time to be able to you know mobilise people as well as produce my own posters, and I'm like Donald Trump, I'm self-funding but I don't have his resources."
She also suggested that with the threats from potential coal mining in the area, local people would do best to vote for an independent or the Greens.
"It needs a very, very strong person who can unite a number of people to preserve it - possibly an independent, possibly a Green. But somebody with a lot of leverage in what looks like being a very divided government on a knife edge."
Finally she blamed "mainly females" in the party who apparently "didn't want a candidate" and then hung up on the ABC interviewer.
BuzzFeed News called Currie, who said all further media enquiries would need to be vetted by a member of the NSW Liberal party executive.
The NSW Liberals released a three-line statement in response:
"The NSW Liberal Party's candidate for Whitlam has indicated that she is not in a position to continue with the campaign.
We wish her all the best.
An announcement regarding a new candidate will be made shortly."