Caitlyn Jenner Will Address The UK's Parliament On Diversity
The vocal Trump supporter has been chosen by Channel 4 for its annual keynote on diversity at the House of Commons, which will take place on 9 May.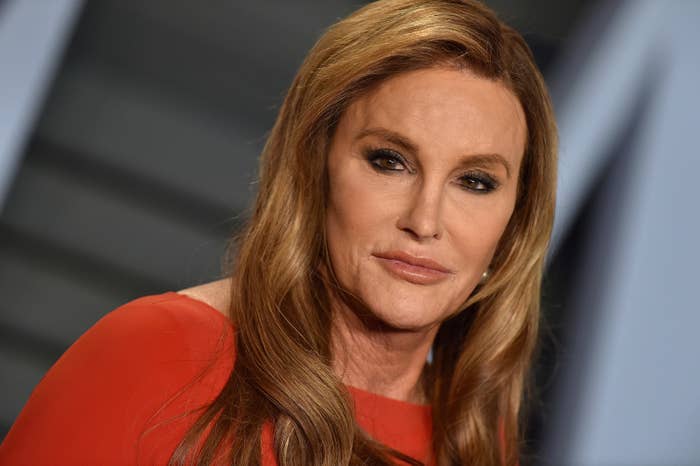 US TV personality, vocal Trump supporter, and "the most famous transgender person in the world" Caitlyn Jenner will deliver a keynote diversity lecture to the UK parliament on 9 May, BuzzFeed News can reveal.
Jenner will give the annual keynote lecture hosted by Channel 4 in the House of Commons. The lecture was set up by the broadcaster three years ago as an opportunity for high-profile figures to speak out publicly on the importance of diversity in the entertainment industry.
The Kardashian/Jenner family member and Olympic medalist has been criticised by the LGBT community in recent years for her outspoken support for US president Donald Trump.
On Friday, a Channel 4 spokesperson confirmed Jenner would be the third person to deliver the lecture, adding that the lecture will kick off a season of programming on the topic of gender.

A spokesperson told BuzzFeed News: "The aim of the Channel 4 Diversity Lecture is to raise awareness and stimulate public debate about diversity issues. Caitlyn Jenner is one of the most high-profile transgender people in the world and her transition brought transgender issues into the mainstream, helping to stimulate debate and increase awareness."
The choice will also signal a departure for Channel 4. The last two people to address parliament on the issue have been British actors Riz Ahmed and Idris Elba.

Last year, Ahmed used the platform to tear into the British entertainment industry's lack of diversity, claiming actors needed to go to the US to be cast in TV shows and films.
"It takes American remakes of British shows to cast someone like me," Ahmed said. "We end up going to America to find work. I meet with producers and directors here and they say, 'We don't have anything for you; all our stories are set in Cornwall in the 1600s.'"

In 2016, actor Idris Elba said the "TV world" does not reflect the racial diversity in everyday life.
"People in the TV world often aren't the same as people in the real world," Elba told parliament. "And there's an even bigger gap between people who make TV, and people who watch TV.
"I should know – I live in the TV world. And although there's a lot of reality TV, TV hasn't caught up with reality."
"Change is coming, but it's taking its sweet time."