1.
It's been 49 days and we're six days out from the election so naturally the prime minister decided to hold a "campaign launch"! The Labor party where there too making its presence felt at the western Sydney event with a special Snapchat geo-filter for users inside the venue.
2.
The Liberal party were prepared with a couple of gorgeous "Dogs and grrrrowth" who were "fetching votes for Turnbull".
3.
The warm up act was deputy prime minister Barnaby Joyce who revved up the crowd with talk of high beef and grain prices.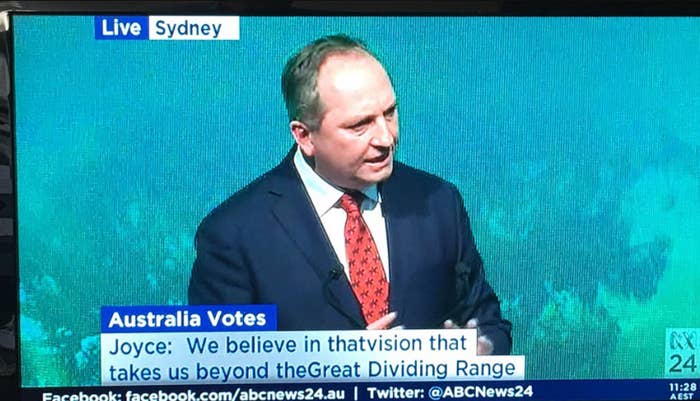 4.
But whose idea was it to get him to stand in front of a green screen?
5.
Because Barnaby, who has a reputation for threatening the lives of animals, became photoshop fodder for wildlife habitats.
6.
Quack, quack, quack Mr Joyce.
7.
Just ducking into the Battle of the Bastards.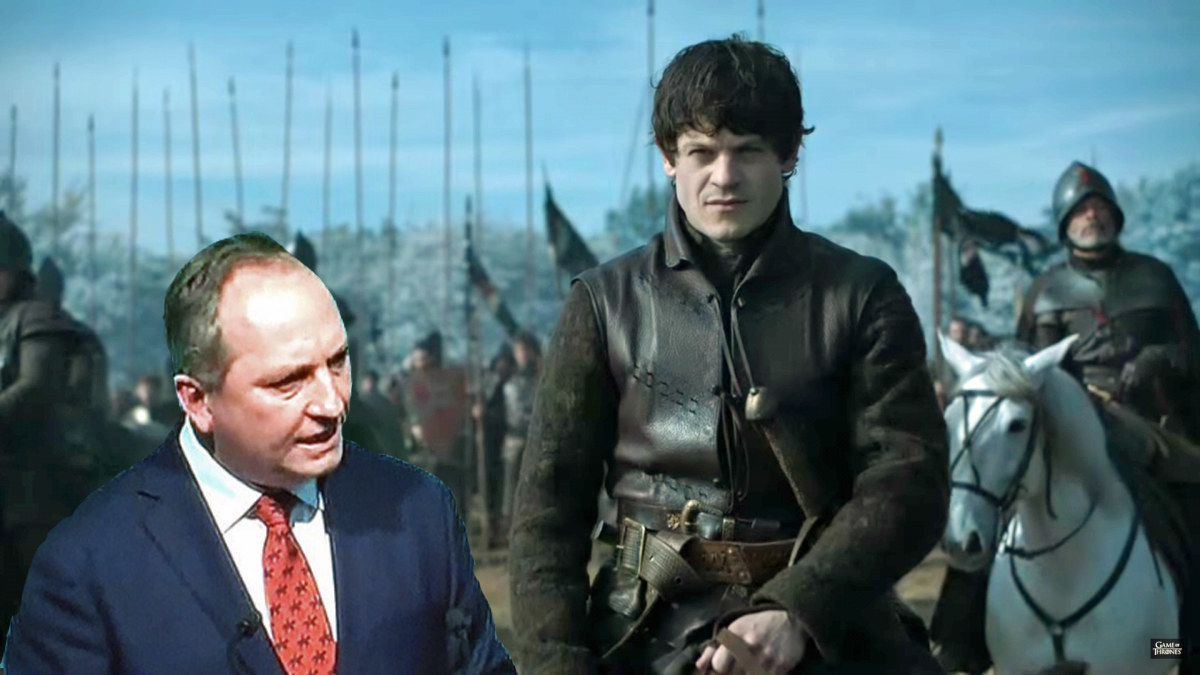 8.
Up the back of the room, behind the cameras, national campaign director Tony Nutt was still directing the action as MC... introducing the main event.
9.
Turnbull arrived and thanked everyone there including the guy he knifed. According to cameramen there at the time, Abbott was heard telling Turnbull "well done mate. Good stuff mate."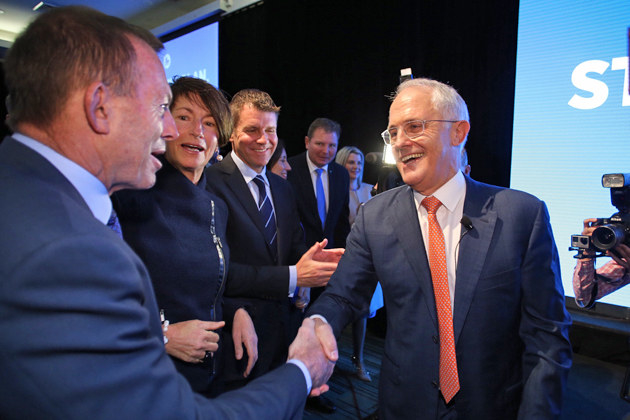 10.
But when Turnbull started talking he looked ~shattered~.
11.
Sad Tony was really sad.
12.
It was almost too hard to watch.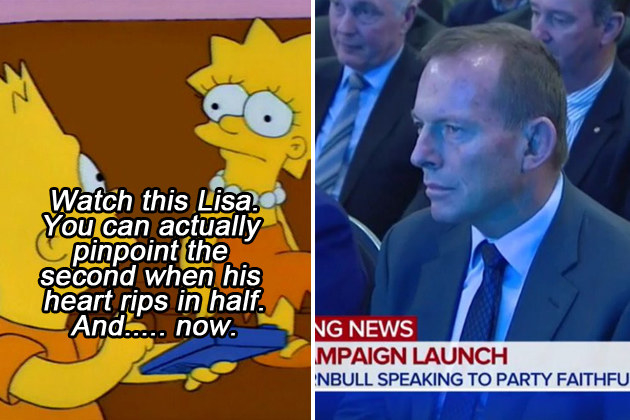 13.
Turnbull ran through the usual points and also announced new funding for mental health. He said a re-elected government would guarantee funding for Headspace, the youth mental health foundation that runs centres around the country.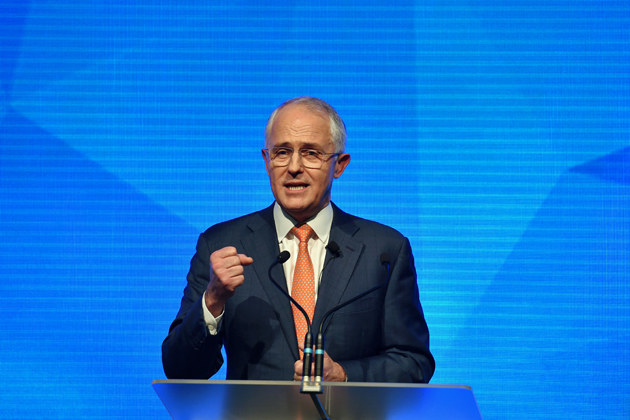 14.
There's even funds being set aside to teach old people to use computers.
15.
Though some of the slogans being projected on massive screens around the room were a little, well, questionable.
16.
And inspiring.
17.
Turnbull ended the speech by bringing up his family and showing off his cute-as-hell grandson Jack *naawwwwww*