Jerry O'Connell Screaming At His Kids To Listen To "When Doves Cry" Is The Parenting I Want To See In The World
"THIS IS REAL MUSIC. LISTEN!"
Here is your daily reminder that you should be following Jerry O'Connell on Twitter. The actor's timeline is truly a treasure trove.
Dad jokes are kind of his thing.
And who can forget the time he shared footage of a snowy day in Los Angeles while casually dropping some cultural commentary about the Kardashians and Jordyn Woods?
He truly outdid himself, though, when he shared a video of a car ride with his 10-year-old twin daughters, Charlie Tamara Tulip and Dolly Rebecca Rose O'Connell. "Teach Your Children," he tweeted along with the clip.
"NOOOOOOOOOO," says one of his daughters as the video starts mid-Prince's "When Doves Cry," "TURN IT DOWN!!" It just gets more tense from there.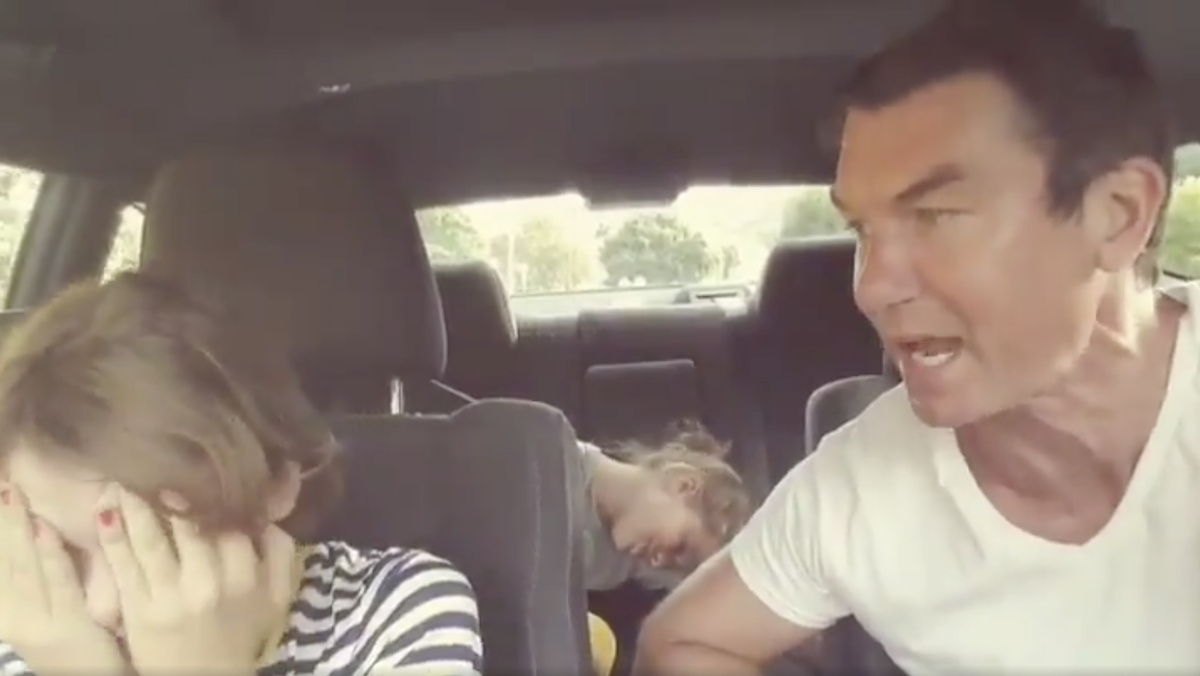 "THIS IS REAL MUSIC. LISTEN!" Jerry screams at the twins, as they plead with him to stop.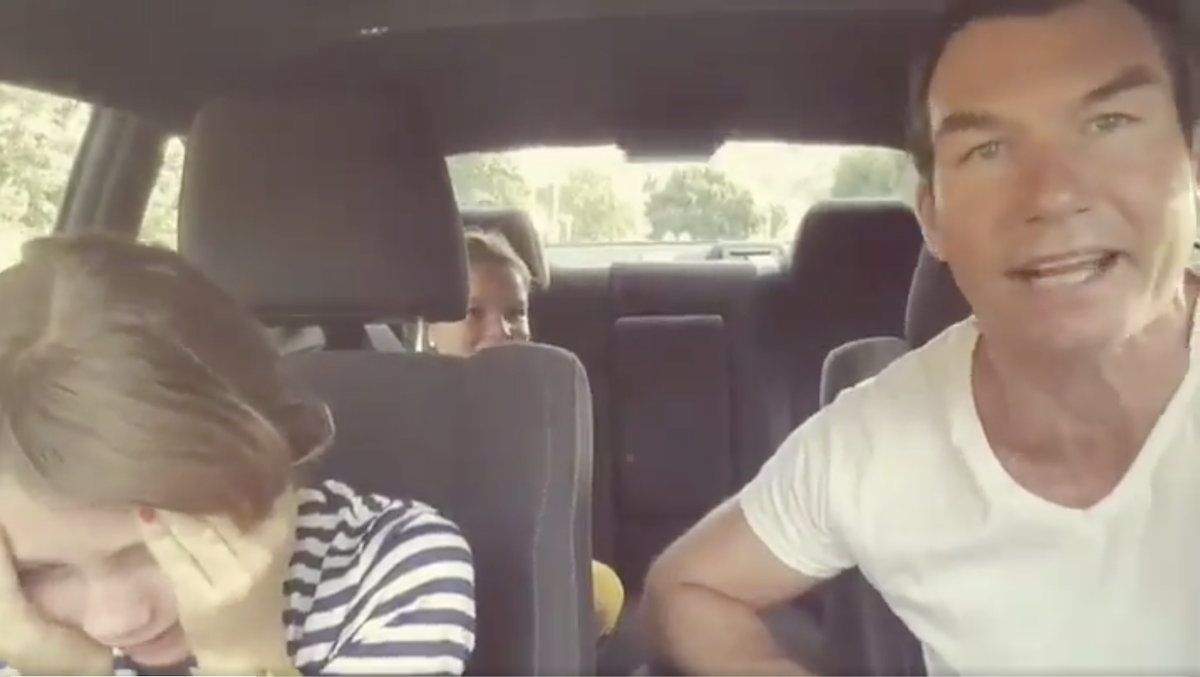 At this point, Jerry hits the line "Maybe I'm just too demanding" with perfect comedic timing, before slipping in a dad joke, "Maybe I'm just like my father: too bald," while pointing to his head.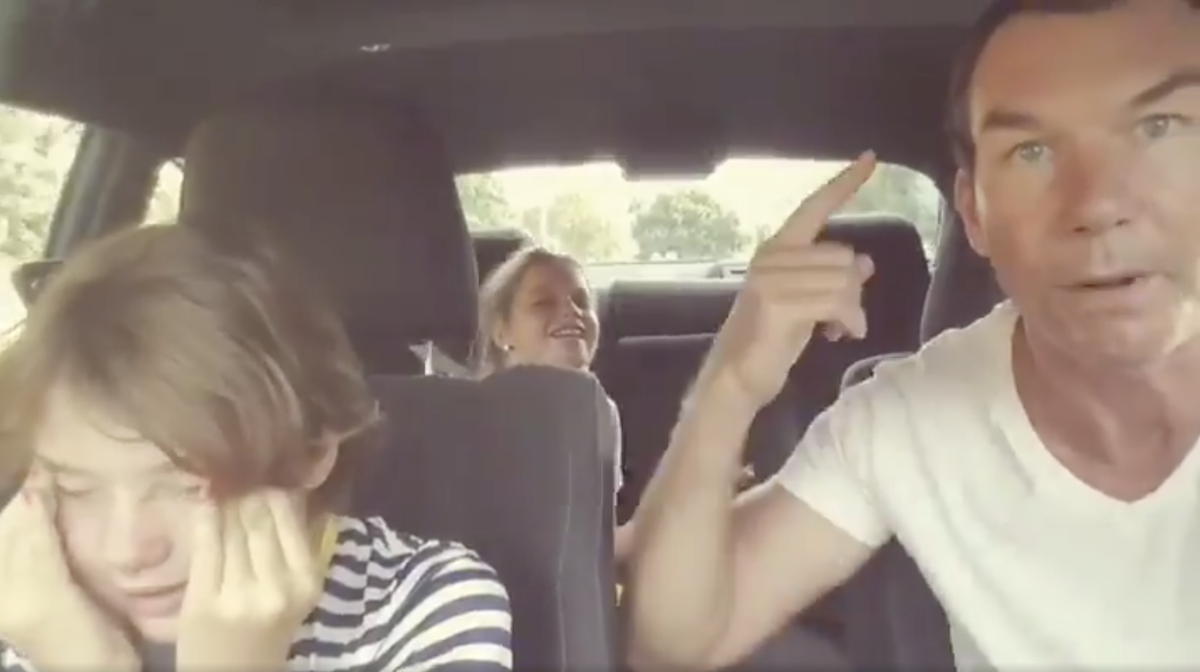 All the while, his mortified children are just begging him to stop. "We're next to the high school!" one tells him.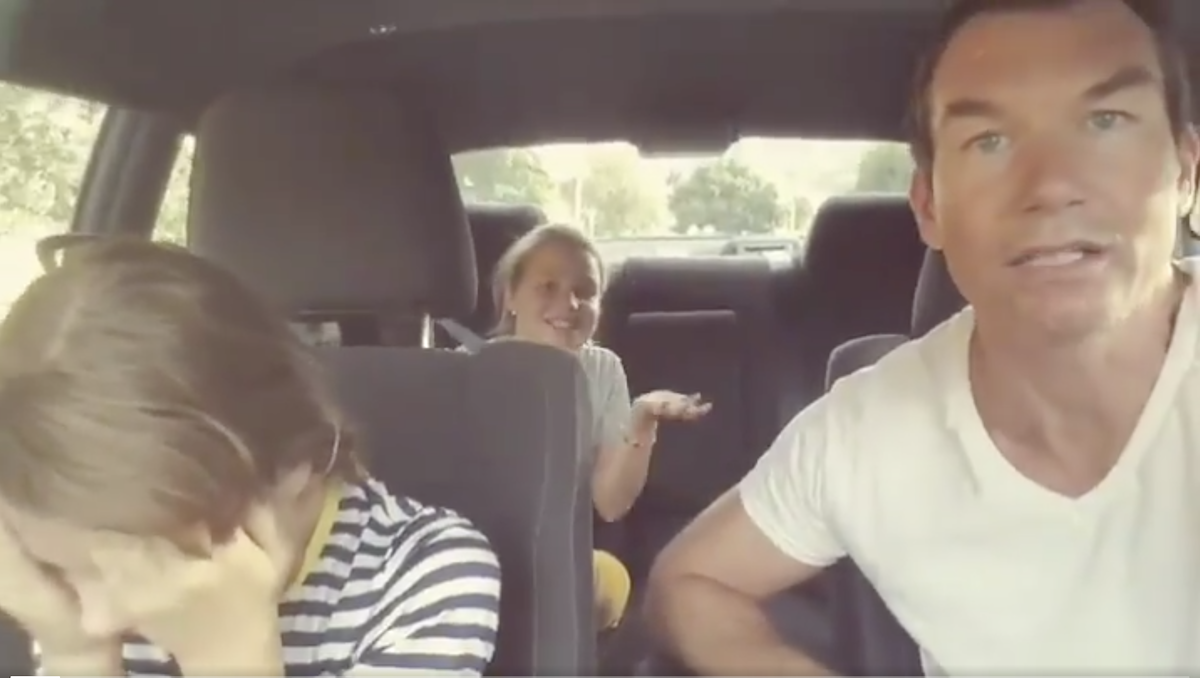 People really gravitated towards this moment on Twitter.
These poor kids.
The video ends with him saying, "Guys, stop it," in between breaths and singing "she's never satisfied."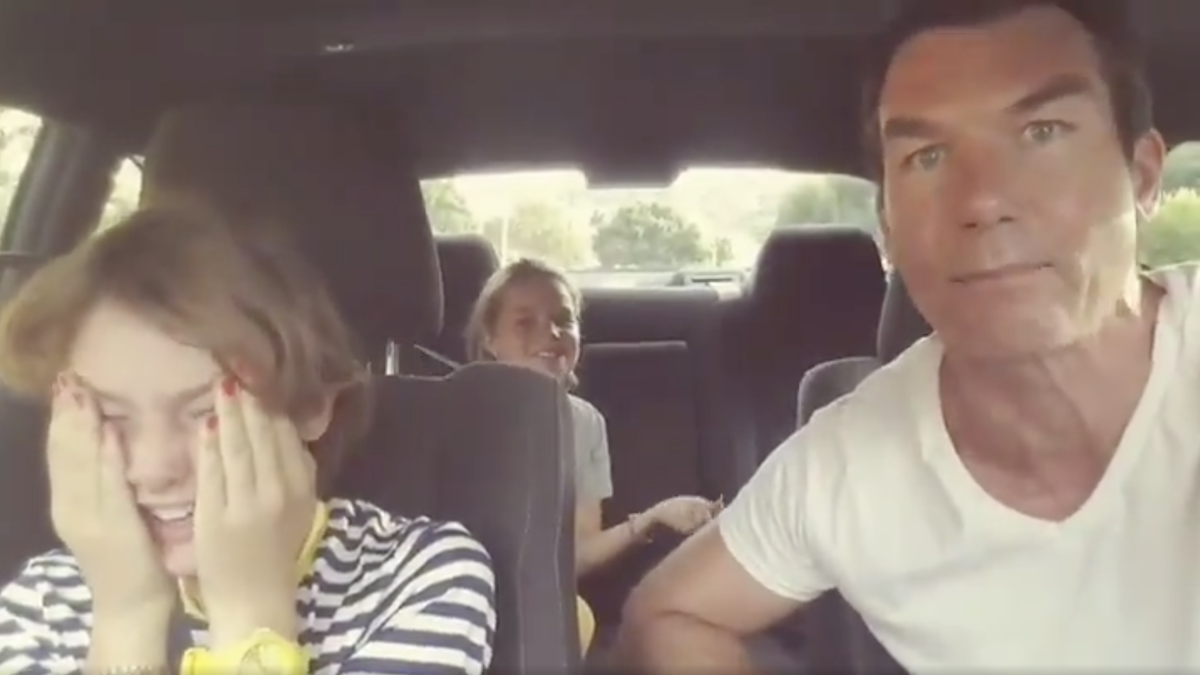 The whole thing really brings to mind that Step Brothers scene where Adam Scott is barking at his children to sing-along to Guns N' Roses' "Sweet Child O' Mine" — except without the cooperation from the kids, the berating of the mom, and, yeah, the swerving on the other side of the road.
Watch out because Jerry has threatened to do a-ha's "Take On Me" next.