Hailey Bieber Got A Neck Tattoo In Preparation For Her Wedding
This is what a chill bride looks like.
Some people approach every moment with caution in the days leading up to their wedding. But Hailey Bieber is too chill for that.
The model formerly known as Hailey Baldwin, who officially married Justin Bieber back in September of 2018, is gearing up for her formal wedding next month. (Specifically, September 30 in South Carolina, according to their pop art Save the Date, which TMZ got ahold of.)
In preparation, the 22-year-old went on a recent tattoo spree with Dr. Woo, who has also inked Miley Cyrus, Hilary Duff and Zoë Kravitz. Hailey shared the mini tattoos she just got on her hand, including the letter "B," which you can probably guess where that comes from.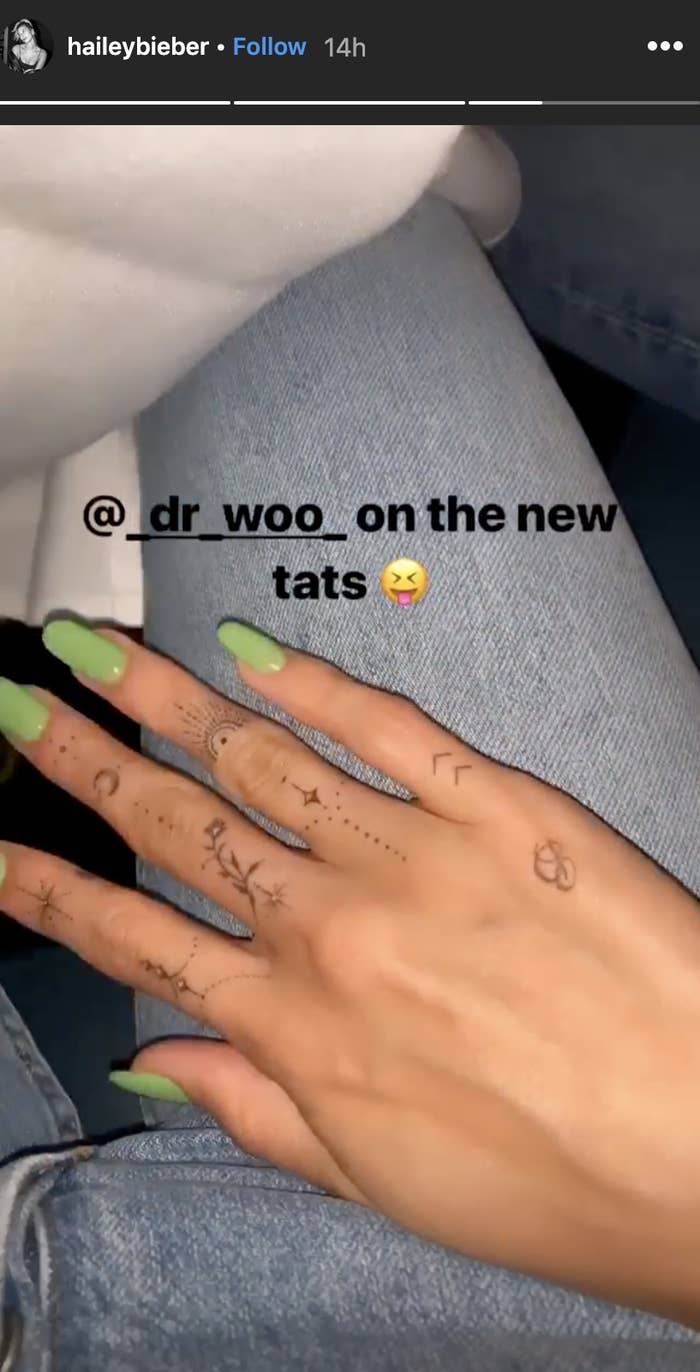 But the most flashy body art she received may very well be her new neck tattoo. While Hailey didn't share a close-up of it, she did offer a glimpse when she stepped out in Los Angeles.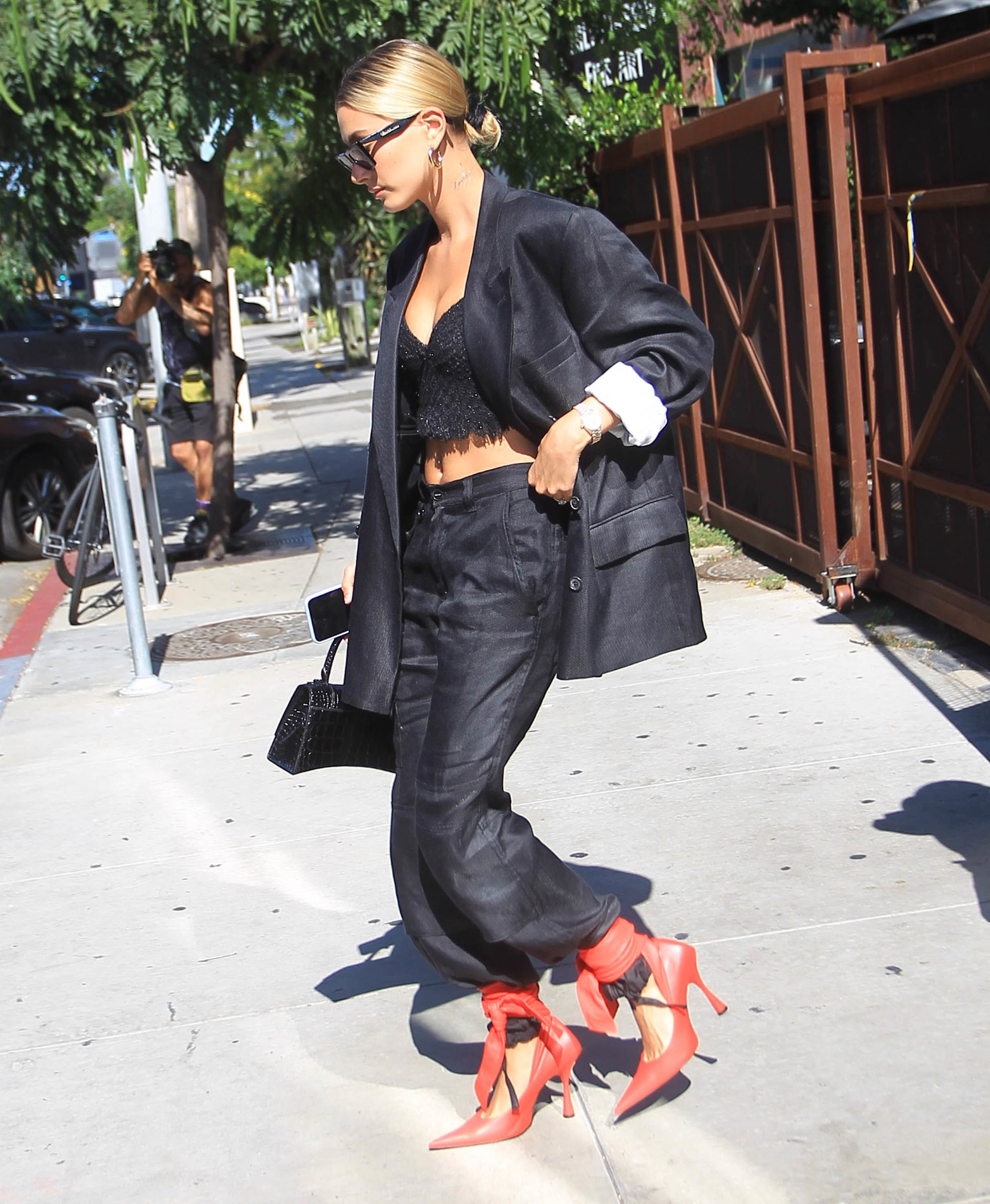 If you squint your eyes you can vaguely see it.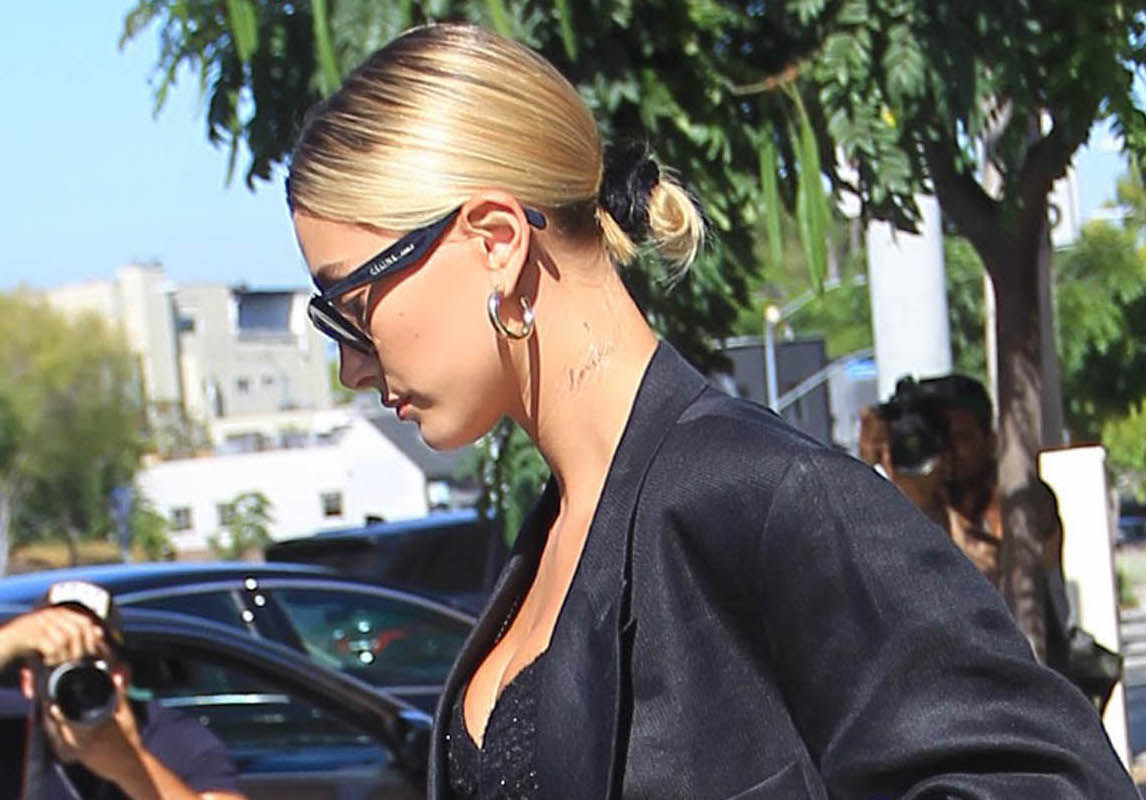 We might have to wait until their official wedding pics, though — or Hailey's next selfies —before we can make out what it says.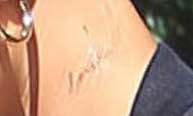 If bridal neck tats become a thing you can credit Mrs. Bieber.