Gigi gave a rare glimpse of her new digs on Instagram while sharing that she "spent all of last year designing and curating [her] passion project / dream spot."
"Of course it all came together right before quarantining out of the city," she shared. "But I'm excited for the time I'll get to spend enjoying all the special corners that were made with a lil help from some of my favorite creatives ... who embraced my ideas and didn't call me crazy.💛"
The tour begins with a look at the living room, which is centered on an eccentric Missoni couch, dotted with Jean Paul Gaultier pillows.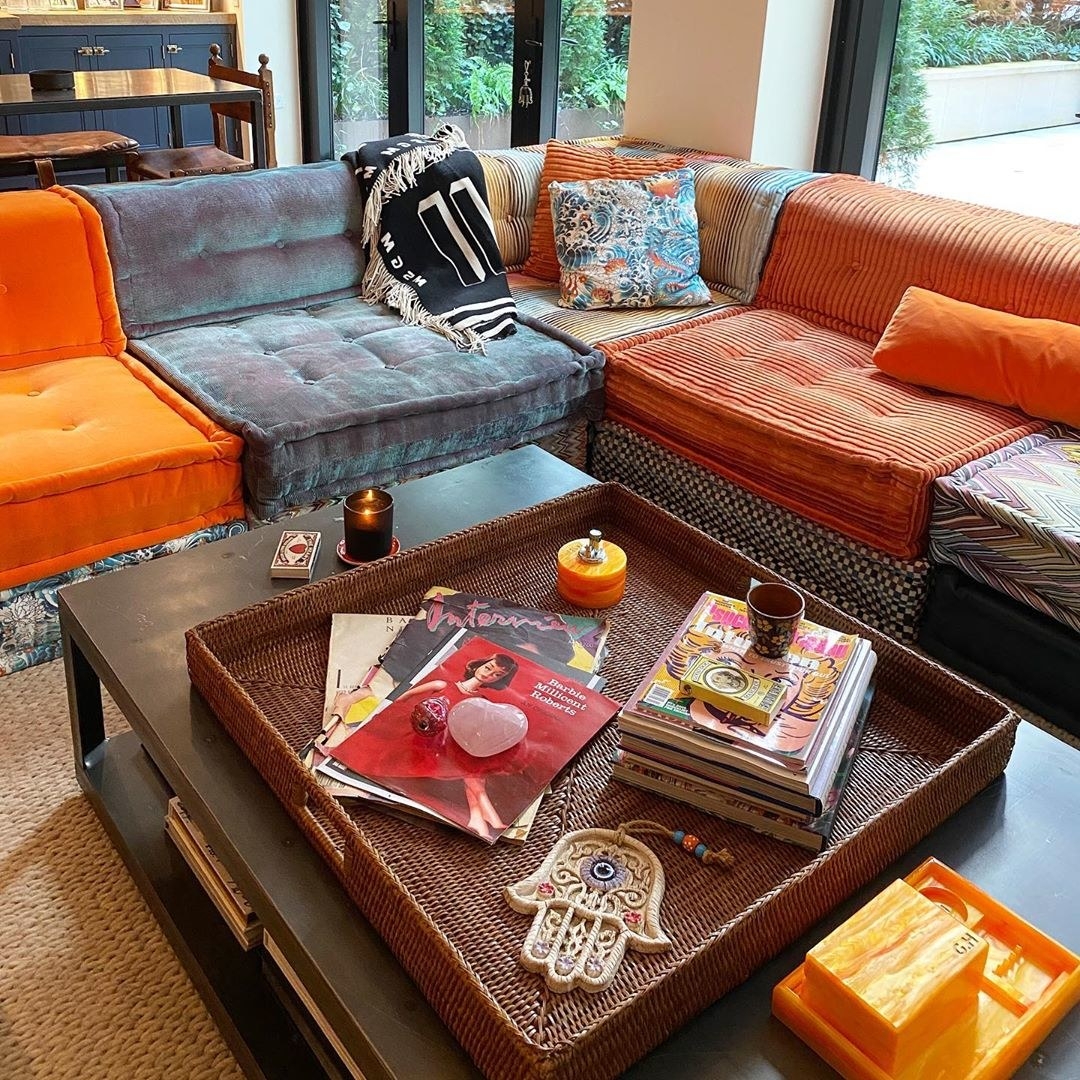 On the wall, there are vintage skis and artwork by Austyn Weiner.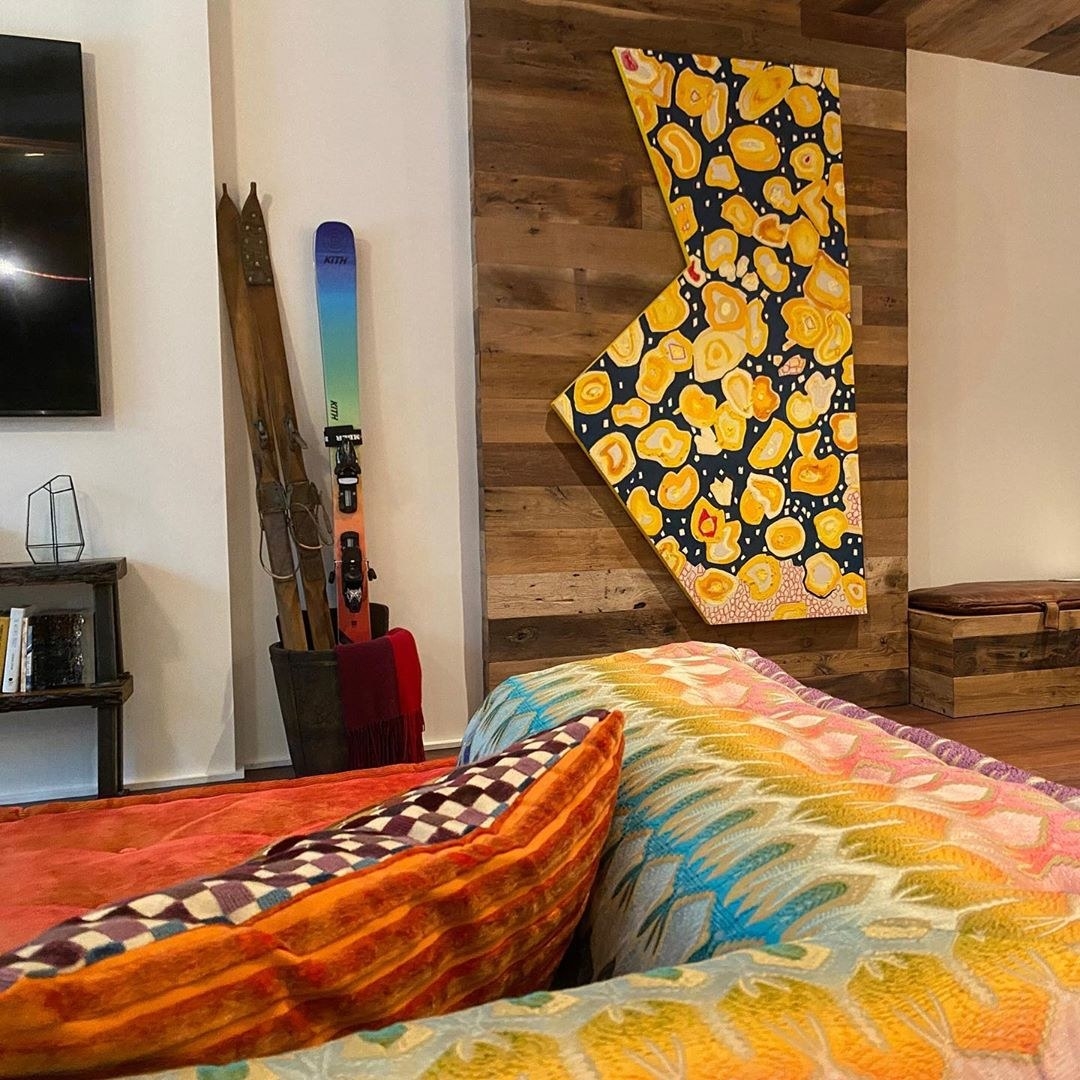 Things really get interesting in the kitchen, though, where a giant bowl of pool balls sits on the counter.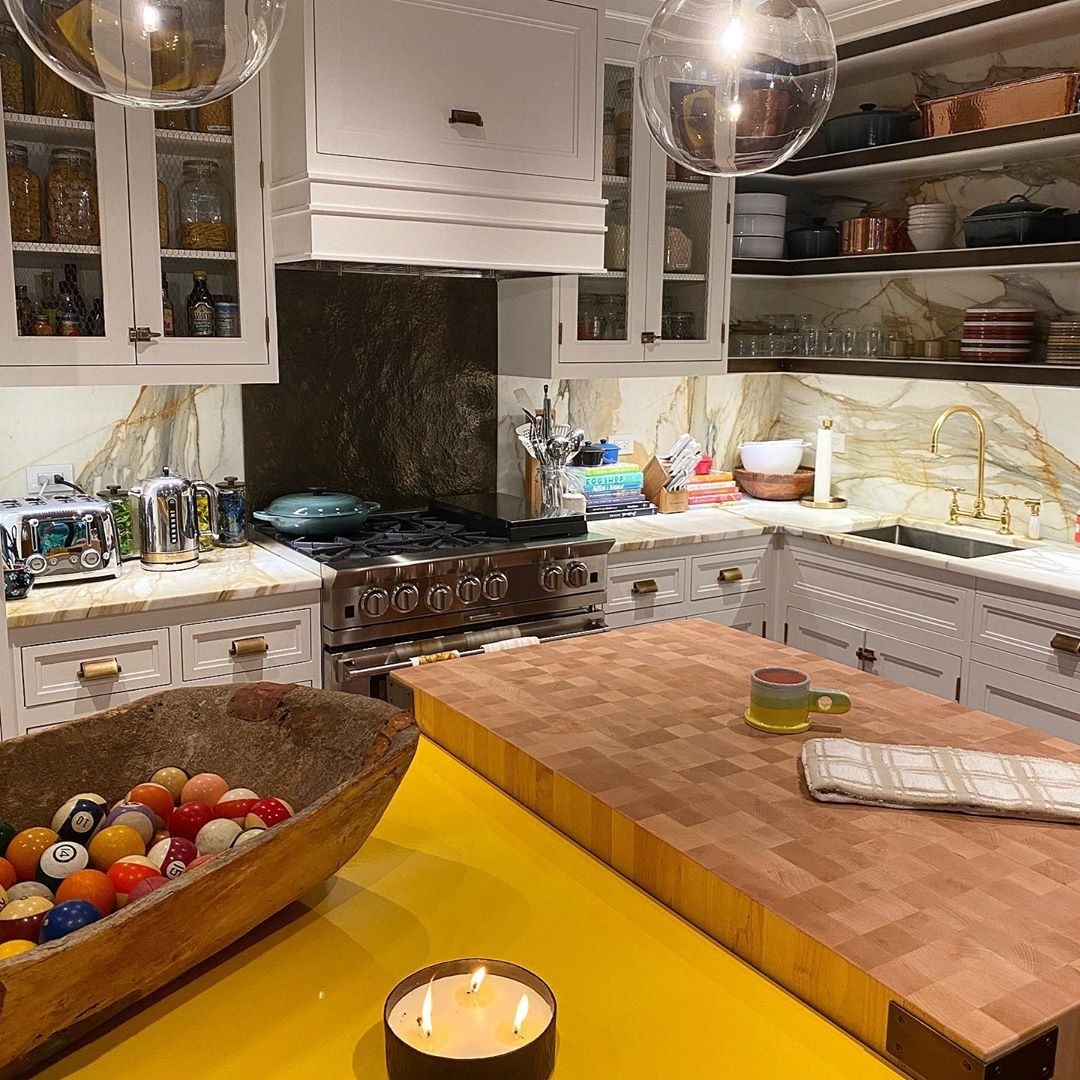 But the part that most draws the eye is the kitchen cabinets, which are decorated with dyed pasta by the pasta artist Linda Miller Nicholson.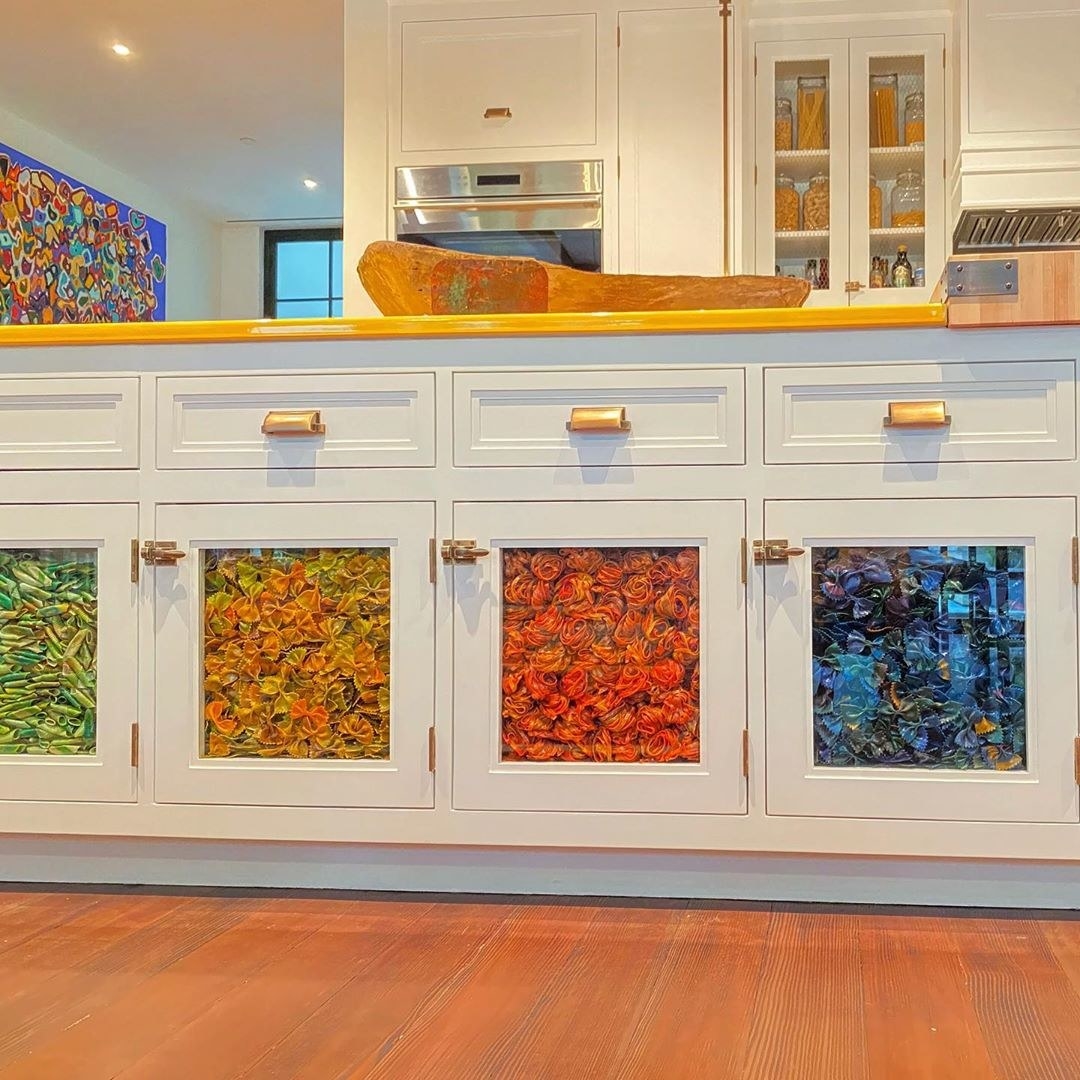 Right now you probably have a lot of thoughts — like, she doesn't actually have entire cabinets filled with pasta, right? Correct. Gigi described them as her "dream pasta-facade cabinets" in an Instagram story.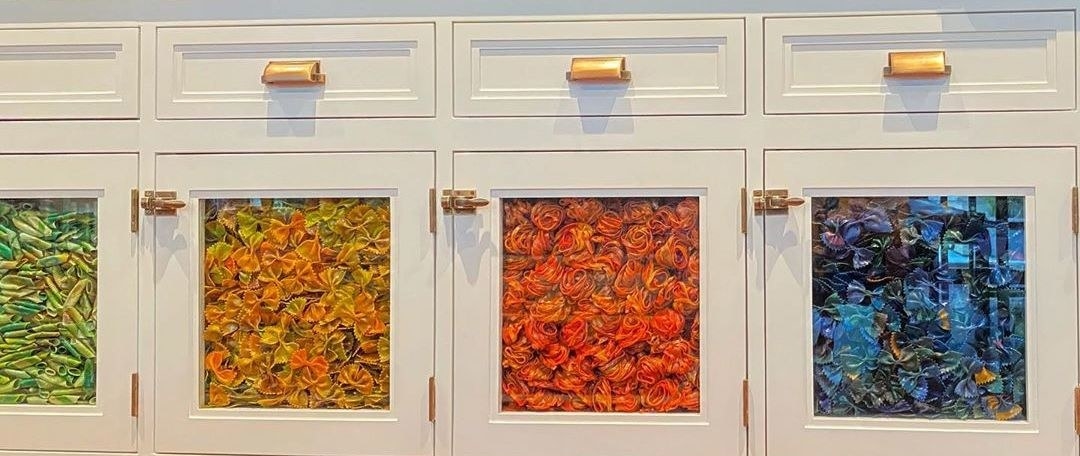 Is the pasta actually edible? Does Gigi switch up the colors depending on the season? How did this idea even come to her?
You might also be wondering, does she have a second wall of cabinets devoted to pasta? Because you can definitely see two shelves full of pasta, next to the stove.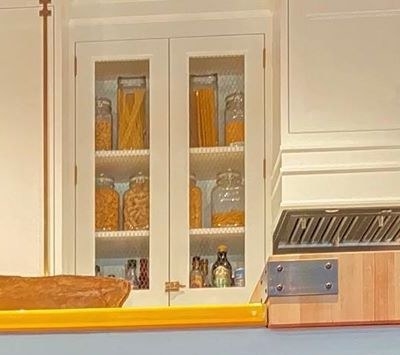 Maybe the pasta decor isn't that surprising, considering how much Gigi has shared her love of pasta with the world in the past.
To be honest, it's hard to top the pasta tribute of a kitchen, but the rest of the apartment is interesting to look at (and think about) as well. Take her closet, which has an incredibly ornate chair in the center of it.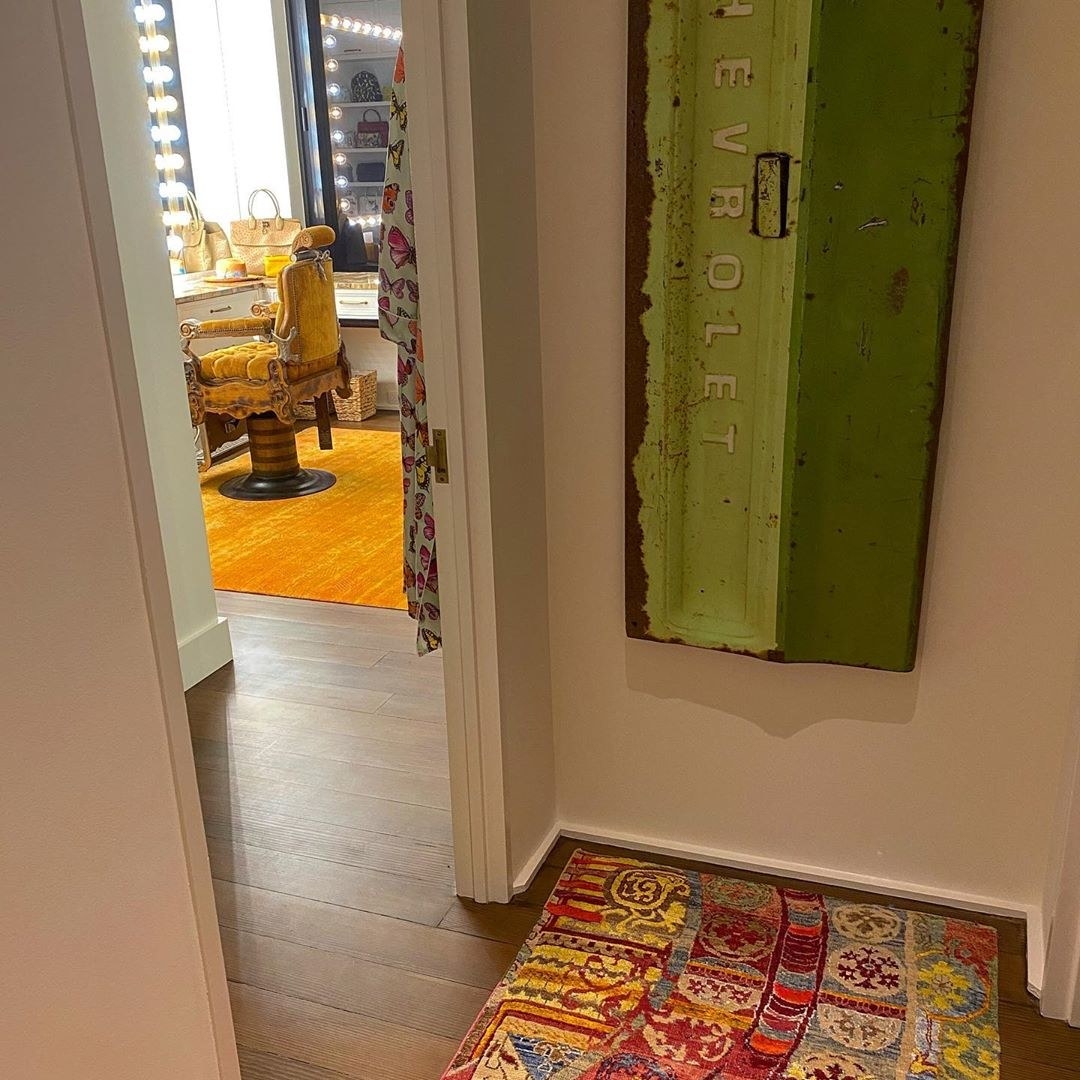 Then there is the bold carpeting on the stairs.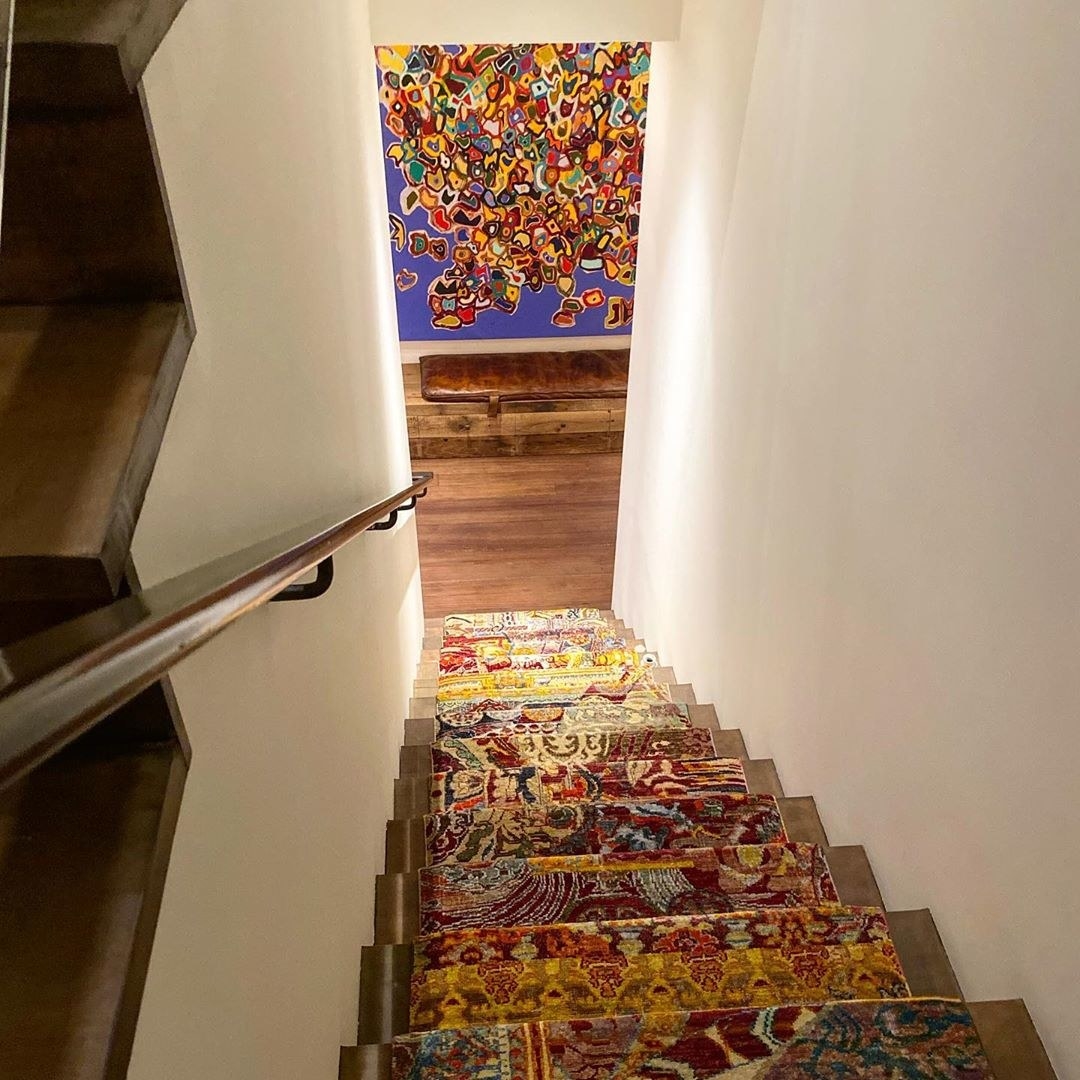 The bedroom is full of colorful art too.
The master bathroom looks like an amazing place to take a bath.
It's a very different vibe from the other bathroom, which is plastered with New Yorker magazine covers.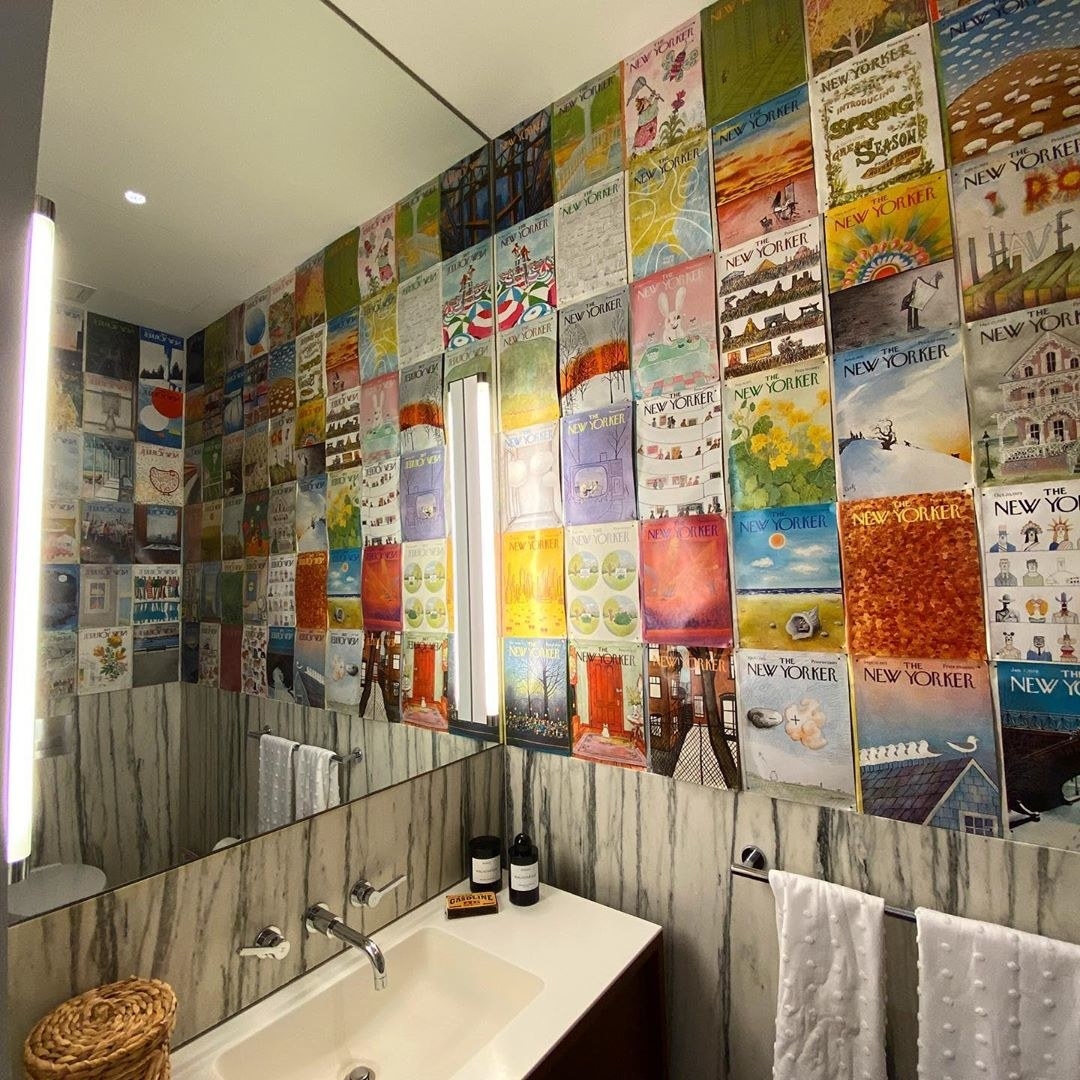 Last, but definitely not least, there is this giant pen bigger than the bathroom door. Surely, there must be an interesting backstory there — we'll be eagerly waiting for that.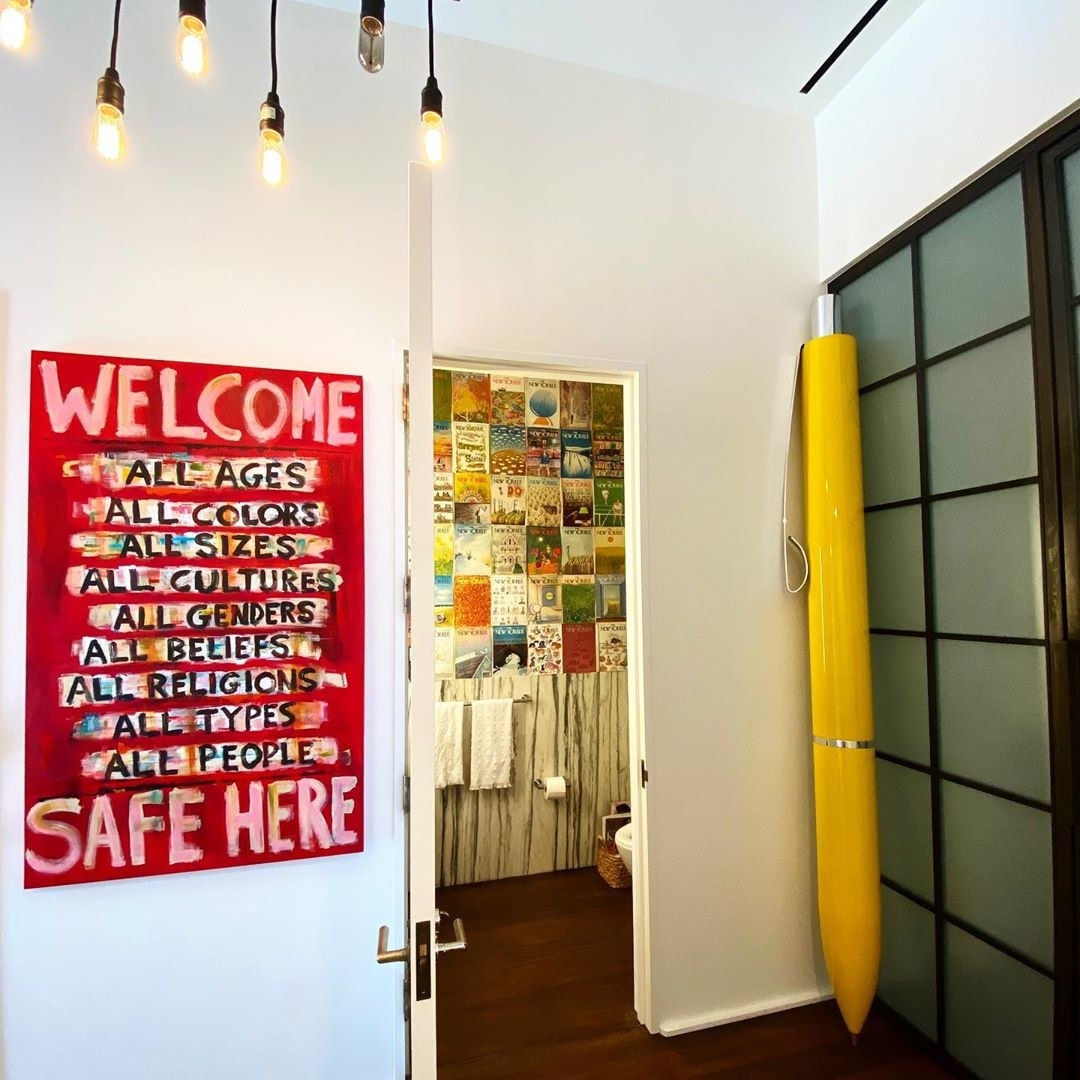 If the bathroom and kitchen are this whimsical, imagine how much fun Gigi is going to have with the nursery.