It's been almost two months since the sad news of Ashley Benson and Cara Delevingne's breakup, but Ashley has been moving on — as evidenced by that kiss she shared with G-Eazy last month, and their dates that have followed.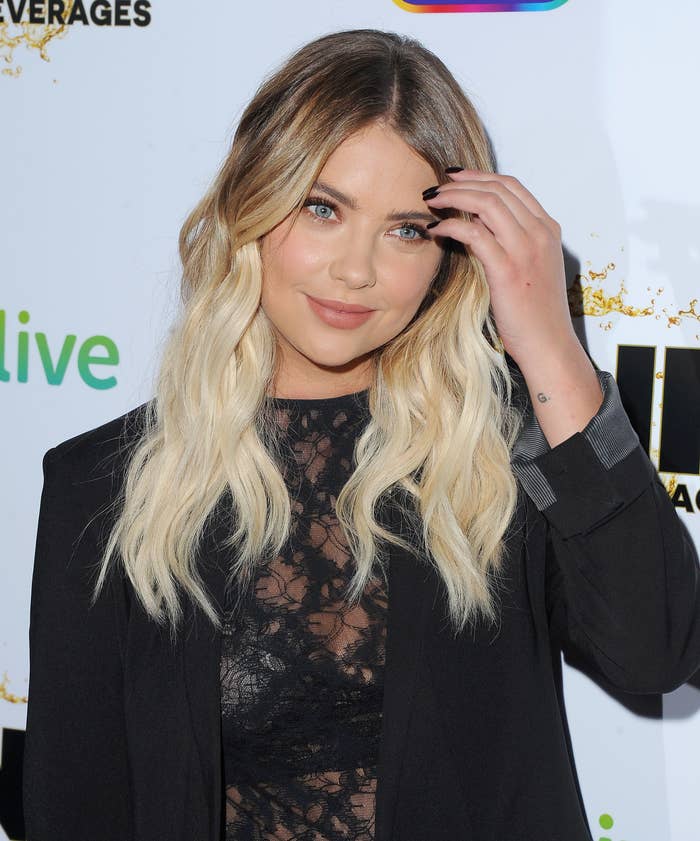 On Sunday the couple grabbed a bite to eat in the Los Angeles neighborhood Los Feliz, and today they went on another date: hiking hand in hand.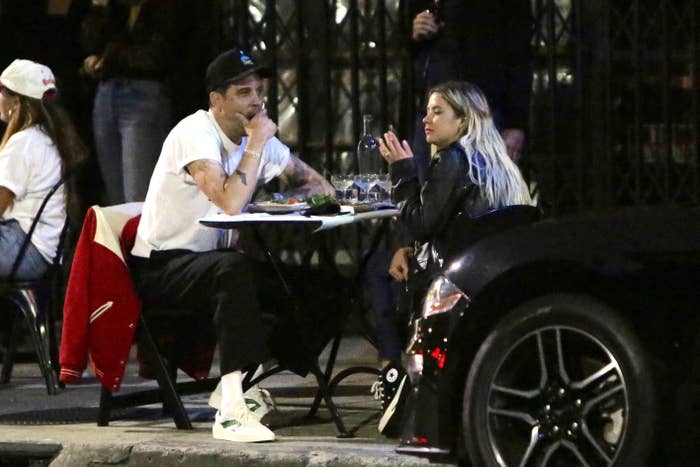 Ashley and G-Eazy went for a walk in Griffith Park while wearing matching outfits and matching masks.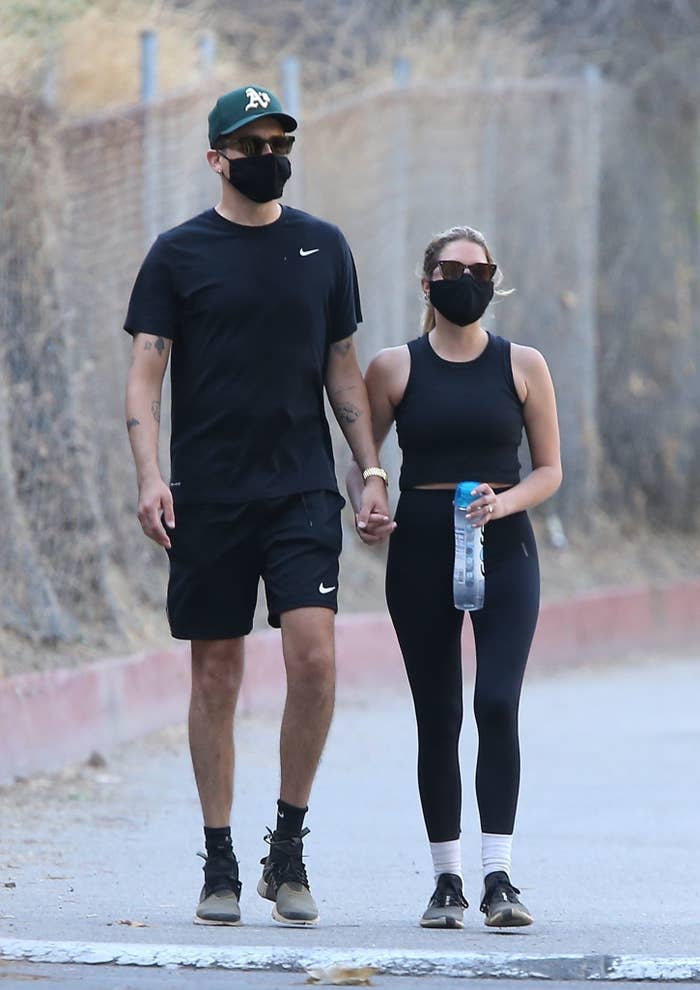 The pair have been hanging out a lot recently, with Ashley even introducing G-Eazy to her family at her sister's recent wedding.
Ashley posted a photo of her and G-Eazy seated at the momentous occasion, writing, "Family."
Ashley and G-Eazy may be making a lot more appearances together soon, considering that she appears on a track on the musician's new album, Everything's Strange Here.