Ariana Grande is back on her grind. It's been a week since California gyms reopened amid the coronavirus pandemic, and the pop artist didn't waste time going back to her workouts.
She was photographed today leaving a gym in Los Angeles while wearing a mask that perfectly matched her outfit.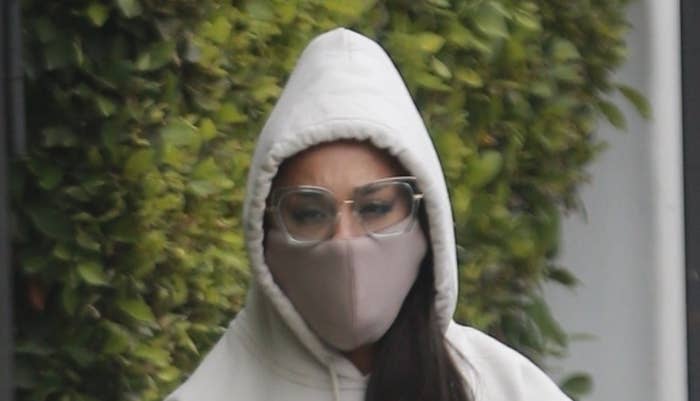 She went with an all-neutrals look, even down to her clear frame glasses and white sneakers.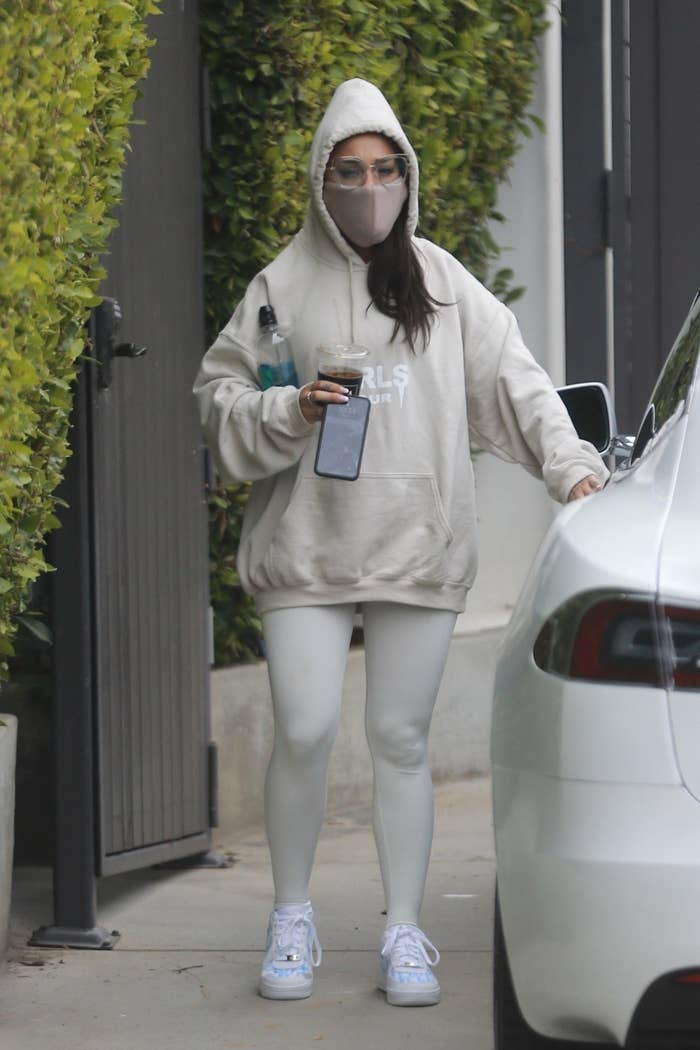 When Ariana stopped by the gym today, masks had not yet been required inside of them. Just earlier today, another celebrity (and former California governor), Arnold Schwarzenegger, visited an LA gym just to turn back around upon finding out that masks weren't obligatory, according to CBSLA and KCAL-TV news reporter Tina Patel.
Today was, apparently, a big day for gyms in the Los Angeles area.