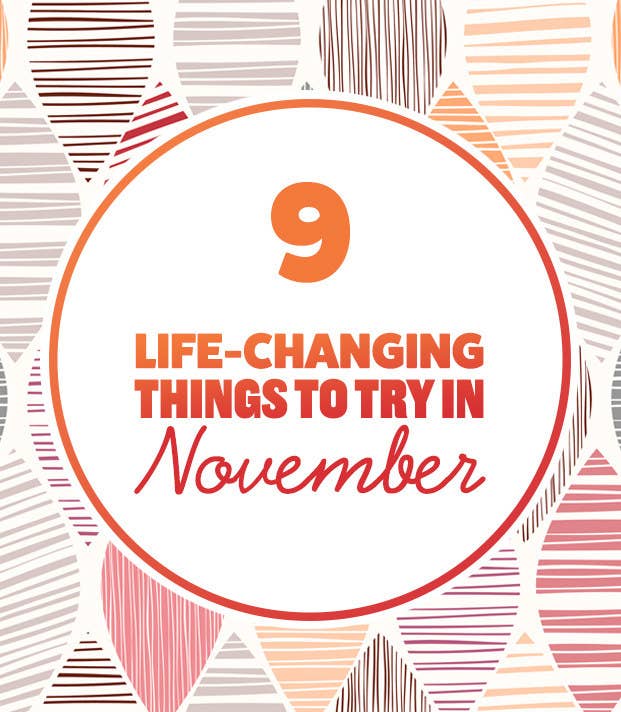 The BuzzFeed staff is always trying new products, apps, hacks, and DIY projects, and we decided it was time to start sharing the best of them with you. Each month, we post our recommendations for what's actually worth it. For the sake of transparency, items under "Things We Bought" and "Tricks We Learned" were purchased with our own money and/or were not the result of a PR pitch. Those under "Things We Tried" are items that were provided to us at no cost for the sake of review. (But! We're under no obligation to write a review of those things, let alone a positive review.)
Let us know in the comments what sorts of things you'd like us to review next month!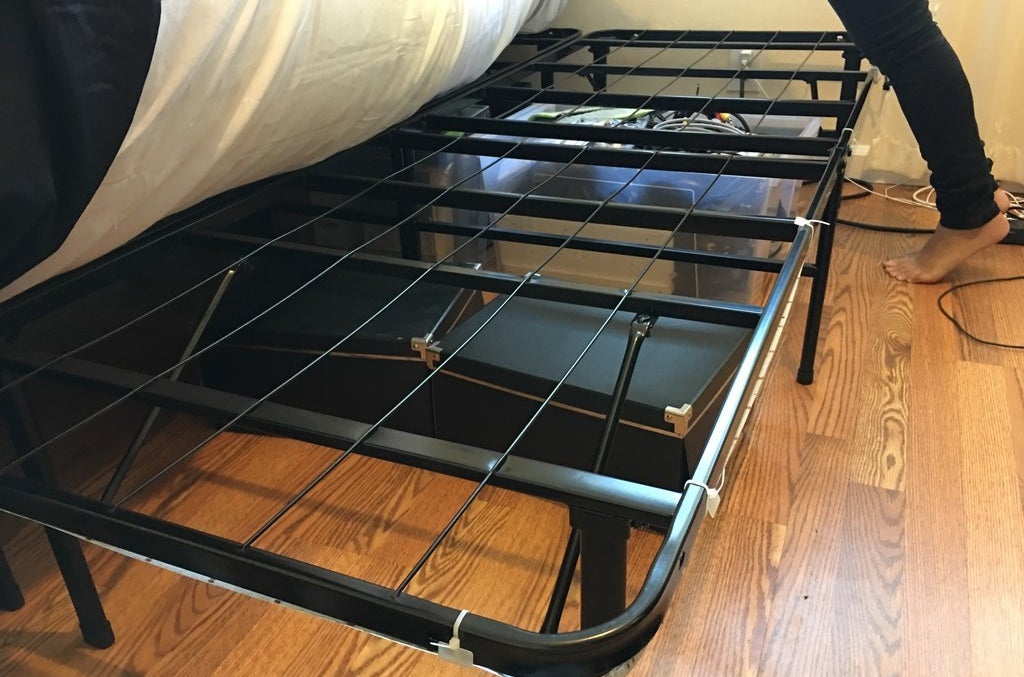 For my entire college life I slept on the popular Fjellse, which is the cheapest Ikea bed frame money can buy. It was AWFUL. It looked good. but there were a ton of quality issues.
My brother Jimmy showed me this frame he found online and it has actually changed my life for the better. Let me just quickly give you the run down on why this frame is awesome:
* It's cheap. I paid $69 for a full size frame.
* It's super light and folds up for when you move.
* You can put it together in under five minutes. There are eight thumb screws and you can put it together without any tools.
* It's high enough off the ground that you can store boxes underneath.
* IT DOESN'T SQUEAK! Restless sleepers and sex-havers rejoice! In the month and a half I've been sleeping on this frame, I can confirm: It doesn't make a sound. It may slide a bit on hardwood floors, but it won't squeak.
This frame has an overwhelming amount of reviews on Amazon, (14,000+), so if you don't believe me, go on there and read for yourself! If you're in the market for a cheap bed frame and don't need any frills, look no further than the Zinus platform bed frame. It'll get the job done. —Jeff Barron
Get it from Amazon for $79.
2.
Apothic Wines, the perfect bottle for when you're ready to graduate from three-buck Chuck.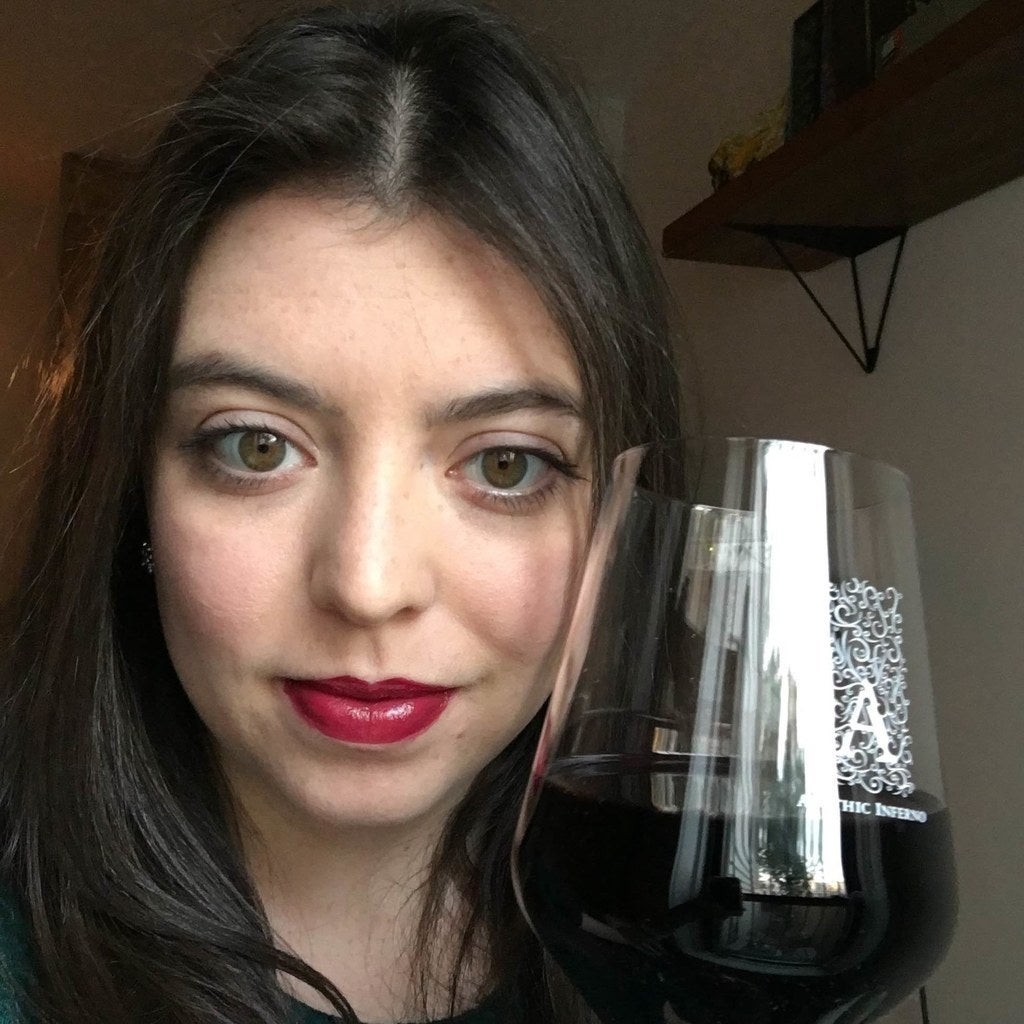 Hi, yes, I like wine. I like fancy wine, I like cheap wine, I like red, white, rosé, sangria, and pretty much any wine I've had made from grapes. I also have reached the point in my life where I don't need to reach for the cheapest bottle on the shelf when I'm headed to a party (sorry Yellow Tail). So when I can't drop $30 on a bottle and I don't want to go cheap AF, I reach for a trusty blend: usually Apothic Red, Apothic Dark, or more recently, Apothic ~Inferno~ (I also like a good bottle of Ménage à Trois, to shake it up a little). I've been buying the Apothic Red for five or six years now for all kinds of occasions, because it's reliably delicious and alcoholic and I've been able to find it pretty much anywhere that sells wine.
It's really the best of both lazy wine lover worlds: I wouldn't be ashamed to bring it to a Thanksgiving with a friend's family, but also don't think it would be out of place at a bumping apartment party where I only knew a couple of people. It's also my typical wine of choice for solitary TV bingeing in bed, and I always make sure I have a bottle or two on my wine rack. —Natalie Brown
Get a bottle from Amazon for $15.99.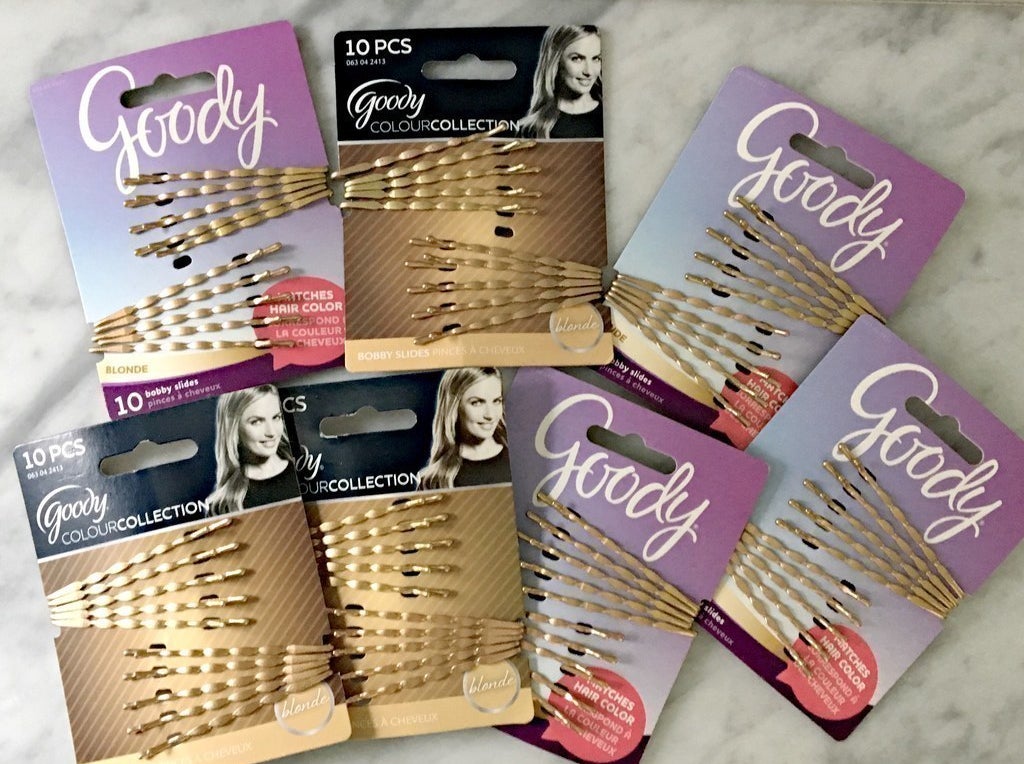 I have many frizzy-curly-bushy-crazy hairs on my head, and wrangling them gets to be a real chore. My hair laughs in the face of normal bobby pins. No more. Goody Wavy Slides have come into my life and brought me great joy. See that photo on the right? Look how these pins compare to scrawny little normal bobby pins. They're twice as wide and about 33% longer.
Honestly, I already regret writing this review. You guys are going to go buy them out and leave none left for me! Since falling in love with these hair pins I have been stockpiling a nuclear arsenal (see above left). This is in addition to the pins scattered in my purse, office desk drawer, and probably underneath my bed. Please don't buy these, guys, it's hard enough to find the blonde ones as it is. That's right, they come in blonde, brown, and black to seamlessly blend into your hair nest.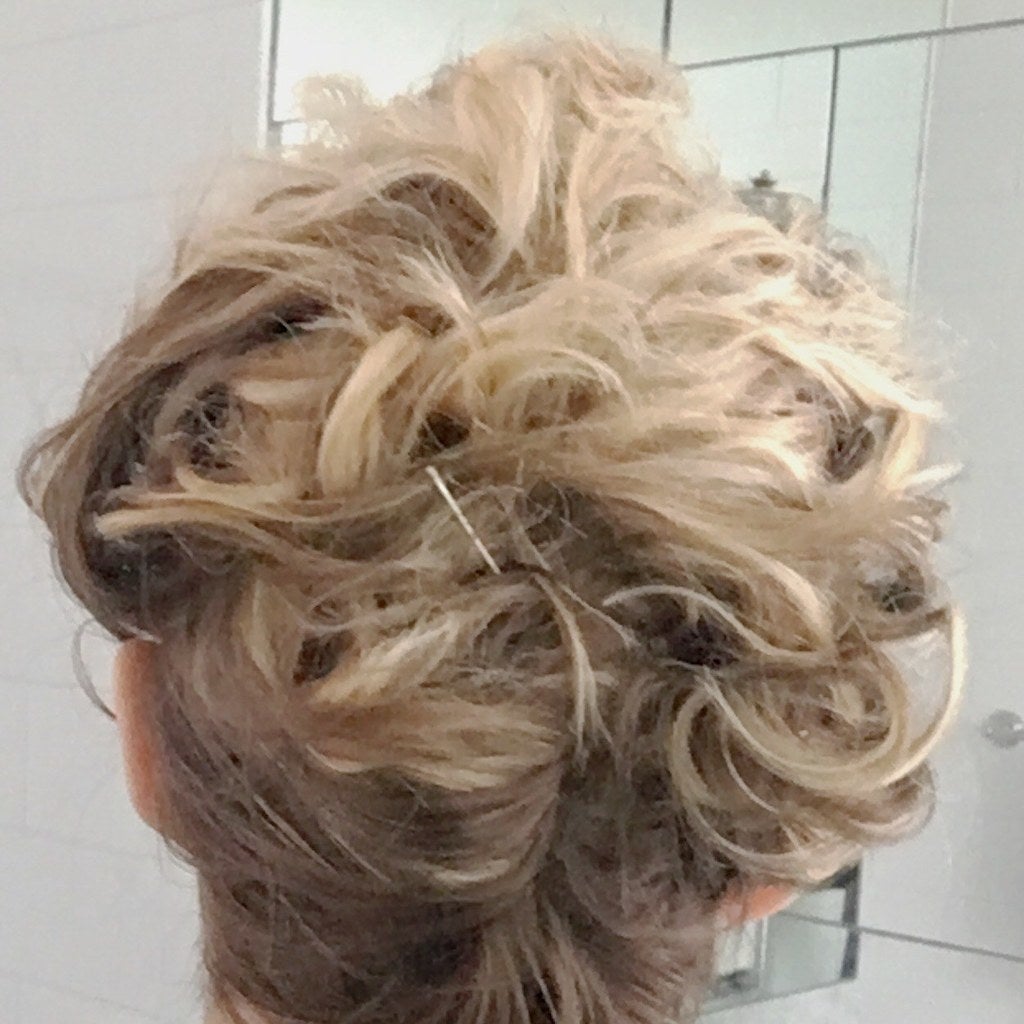 I like wearing my hair in like a giant poufy twist, kinda like the curly version of Patsy Stone from Ab Fab. It's my go-to hairstyle for days that both my hair and I lit'rally can't even. But with normal bobby pins, my hair would come tumbling out of its precarious twists within twenty minutes. NO MORE.
Ok look at these photos. Guess how many bobby pins are in my hair. Go ahead, guess, I'll wait for a moment.
FIVE. The answer is five. FIVE bobby pins for my WHOLE head of hair. I KNOW.
On the right is my face of surprise when I saw that I could pin up my whole head of hear in about 90 seconds with five bobby pins. Amazing, miraculous, and the reason that I have started a borderline insane collection of these pins. You're welcome.
Get them from Amazon in blonde, brunette, and black for around $7-8 per pack.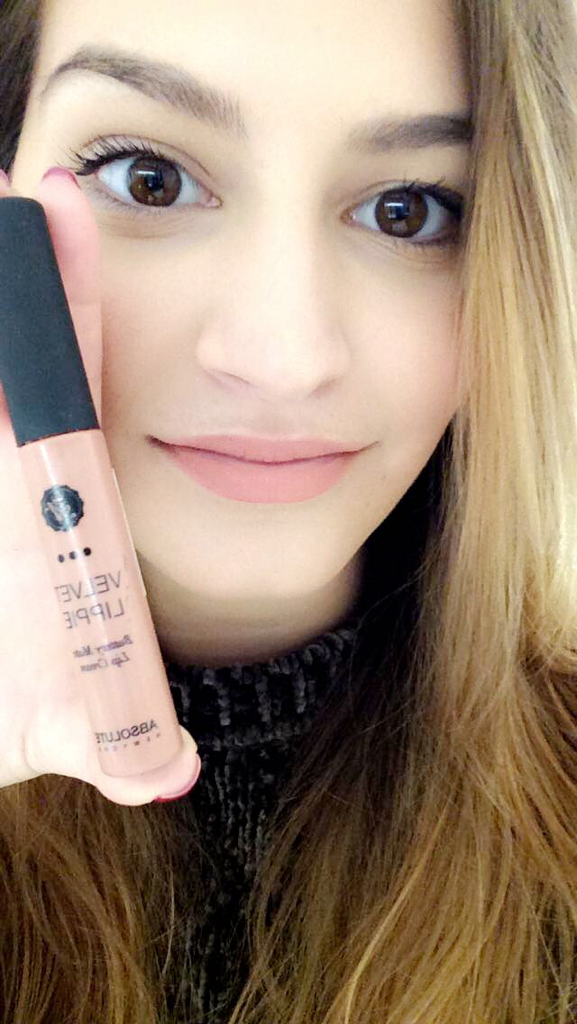 6.
Minibar, an app that delivers alcohol to your house in under an hour.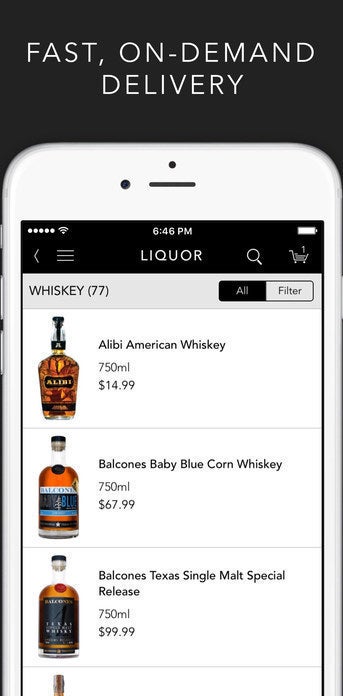 I live in New York City, so of course I'm completely spoiled by every possible on-demand service out there, but as of a few weeks ago I have a new favorite! I needed to send a little thank-you to a friend for hosting me at her home over Labor Day weekend, so I thought, what better than the summer's signature drink, a bottle of Whispering Angel rosé? (I'm really in denial about there allegedly being a season for rosé — I love it year-around!) A well-informed pal of mine told me about Minibar, a delivery service that will bring you any alcohol you want (wine, beer, liquor, even mixers!) anywhere in the city within the hour. I kid you not — I put in an order at 5:24 p.m. and was informed that it had not only been received, but DELIVERED by 5:48 p.m. — 24 minutes?! I was crazy impressed by how quickly and smoothly the transaction took place. Plus they'll even include a special note if it's a gift. Loving this service and will definitely use it again and again! —Weesie Vieira
Get it for free for iOS and Android.
Currently available in 26 cities across the U.S.

8.
Quip, a battery-powered toothbrush that's sleeker and more convenient than traditional electric toothbrushes.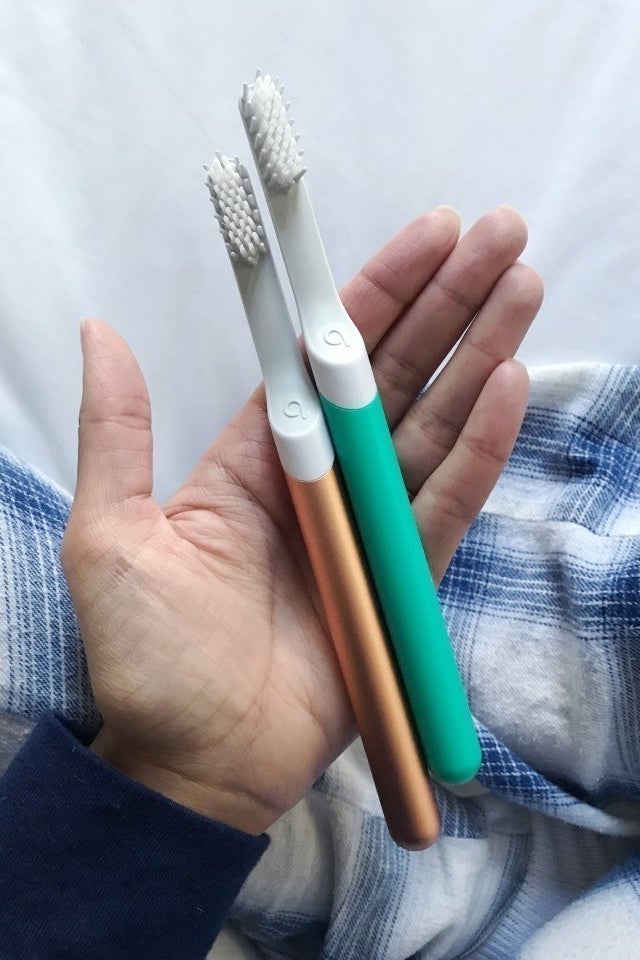 After seeing their ads alllllll over the Internet, I finally decided to give the Quip electric toothbrush a try. I'd just bought my third Sonicare — an electric toothbrush that has been perfectly fine to me over the years — but the Quip's branding really spoke to me. The main thing that you need to know is that the Quip is very, very pretty. There are two models: a $25 plastic one (either blue or green), and a $45 metal one (silver, gold, black, or copper). When you buy a Quip, you also sign up to get a replacement brush head delivered to you every three months; each costs $5, including shipping.
I cannot understate how compact/slim the Quip is; it's way more like a regular toothbrush than the bulky, bottom-heavy electric toothbrush I'm used to. I love that the Quip doesn't take up a lot of space on my sink, and it's battery-powered (with regular batteries, which supposedly will keep it powered it for three months), so there's no long cord knocking shit over on my sink. The tube part of the stand also doubles as a cover, which is nice for traveling (and just kind of neat). The Quip is also a lot quieter than the Sonicare. It's like a purring cat, while the Sonicare is more Crotch Rocket-esque. Though I can't say anything bad about the Sonicare experience (I used it for years and was fine with it), I definitely preferred brushing with the Quip.
Read a full review of my experience using it plus more about the brand here. —Rachel W. Miller
Get it from Quip for $25+.
9.
Benedict Weekend Bag, an investment-worthy leather duffle that holds a surprising amount of stuff.
I like to spend as much time as I can traveling. One thing I don't love about traveling, though, is lugging my shit all over the place. It used to be different when you didn't have to pay a zillion dollars to check a bag. But now that airlines are petty AF, it's more necessary than ever to find a roomy and well-constructed travel bag that'll STILL fit in the overhead luggage compartment.
Enter the Benedict weekend bag the folks of Moore & Giles loaned to me for my recent trip to Italy. Made from highly durable leather, it was actually big enough to fit everything I needed for a two-week trip abroad. It includes top carry handles and a padded leather shoulder strap so that you don't totally damage your back as your making your way through security. And it has enough interior pockets to store your dirty underwear and toiletries without feeling overly complicated.
Plus? The bag's design just feels classic and timeless — one of those things that you'll travel with your whole life. Which is good, because I'm not gonna lie, it's damn expensive — the weekend bags start at $860. But it'll last you a lifetime, so it's probably worth it. —Julie Gerstein
Get it from Amazon for $860.
Want even more great product suggestions? Sign up for BuzzFeed's Gift Guide Newsletter!
If you can't see the signup box above, just go here to sign up for the BuzzFeed Gift Guide newsletter!