By now you've probably heard of Glossier, your one-stop shop for makeup and beauty products with perfectly Instagramable packaging, good-for-you ingredients, and an I-woke-up-like-this natural look.
But if you're wondering "Which product is right for me? Are they legit worth it?" — we've got you covered. We've rounded up nine of our VERY favorite products so you can check them out for yourself!
P L U S: if you're a first-time Glossier shopper, just click through the links in *this post* to score 10% off and free shipping over $30!
T&Cs below
2.
Milky Jelly Cleanser gently removes makeup and grime for totally clean skin that never feels harshly scrubbed (it's made with the same cleansing agents that are in contact solution)!
3.
Generation G is the low-maintenance lip tint you need for those days you want a pop of color but don't really want to put any effort in.
4.
Wonder powder Wowder powder that has you COVERED — it cuts down on shine, blurs the appearance of pores, and sets your makeup for all-day wear (and it NEVER cakes).
5.
Boy Brow makes thickening, filling in, and grooming your brows easier than ever — the tinted gel formula and mascara-like wand do it all with just one swipe!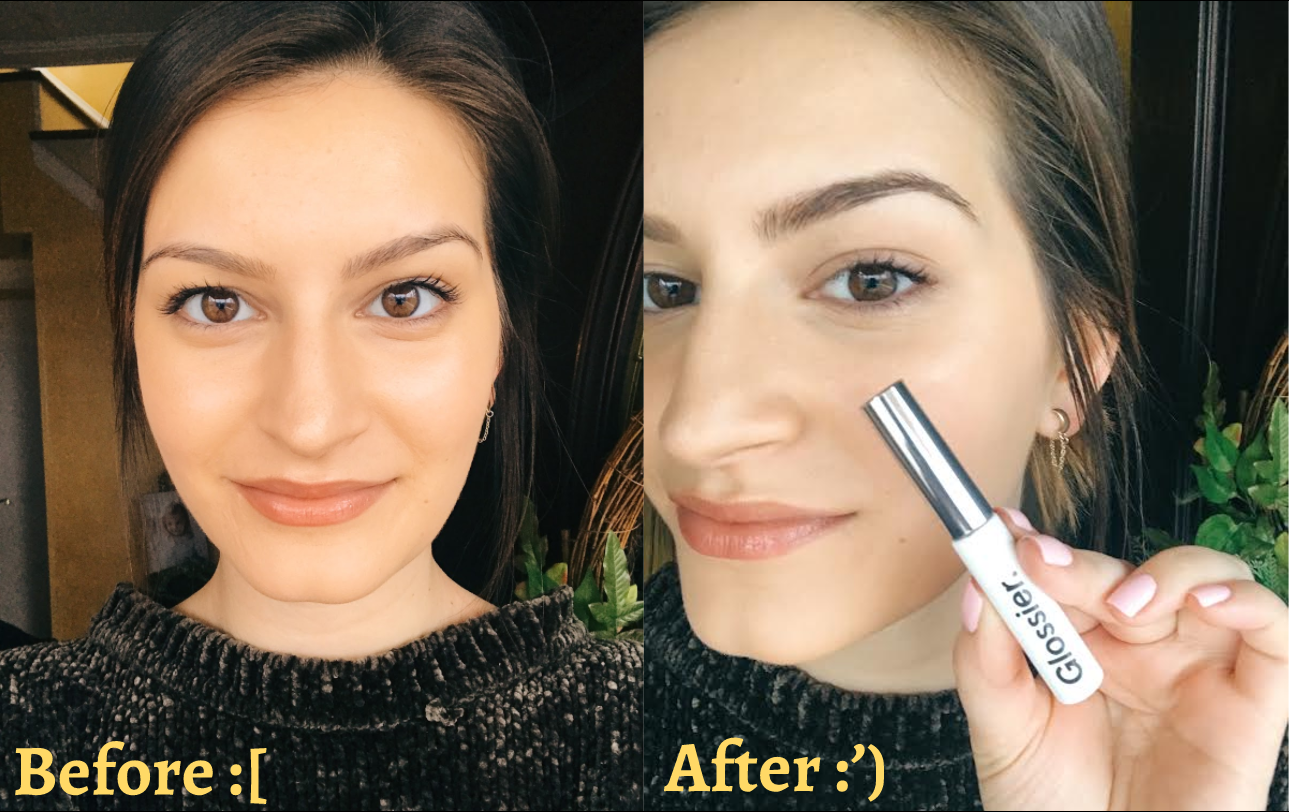 6.
Invisible Shield is a watergel SPF product for anyone who doesn't want to slather on sunscreen (it never turns greasy!).
7.
Haloscope helps boost your natural glow with just one swipe; it's formulated with actual crystal extracts and good-for-you moisturizers for a shimmer that just won't stop.
8.
Cloud Paint adds a pop of natural-looking color to your cheeks with a gel-cream formula that's ridiculously easy to blend.
9.
Priming Moisturizer Rich is a thick, but not greasy, moisturizing cream packed with ceramides to lock in hydration. Bonus: you'll feel luxe AF when you put it on!