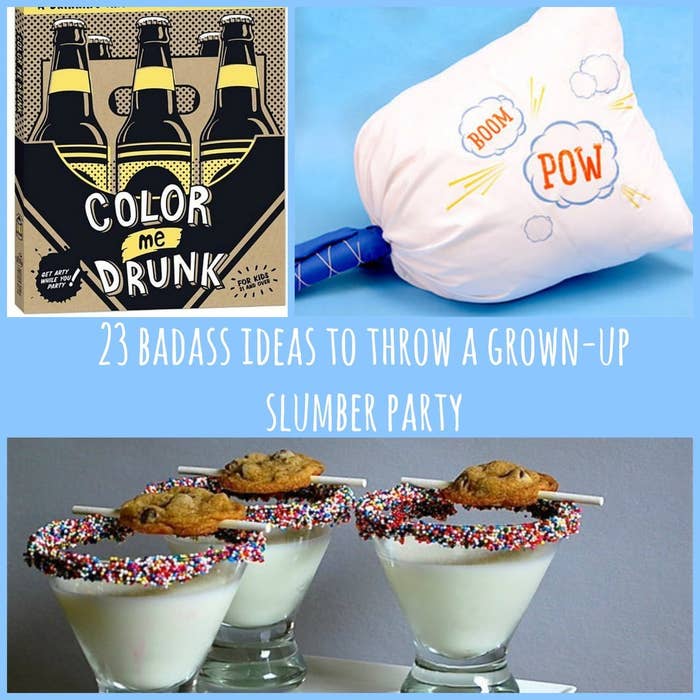 2.
Decorate with fun glitter banners.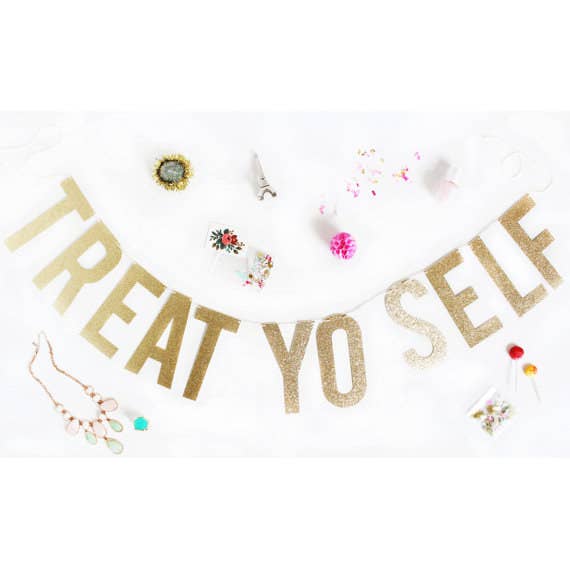 3.
And scatter glitter balloons all over the dang place.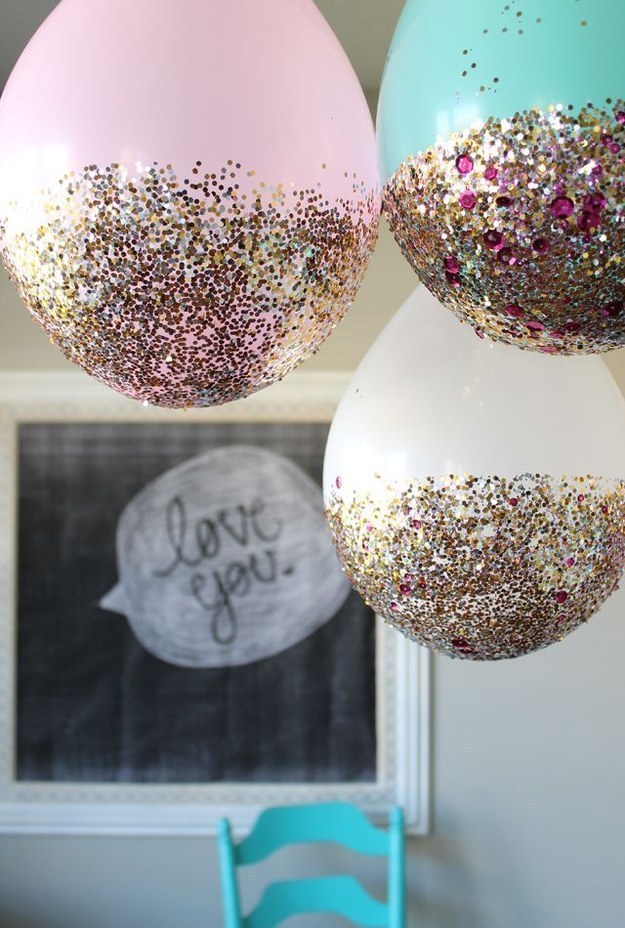 4.
DIY the ultimate ~no sew~ pillow fight tool.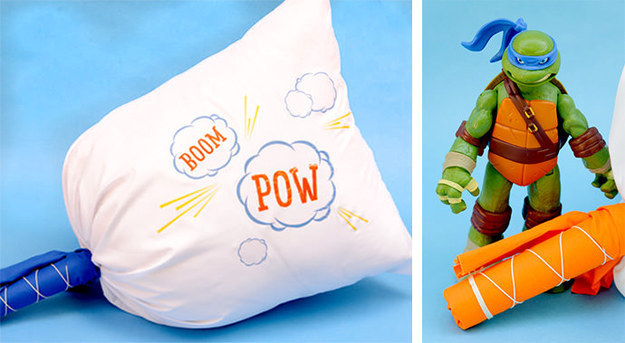 6.
Whip up a big batch of cocktails to get the party started.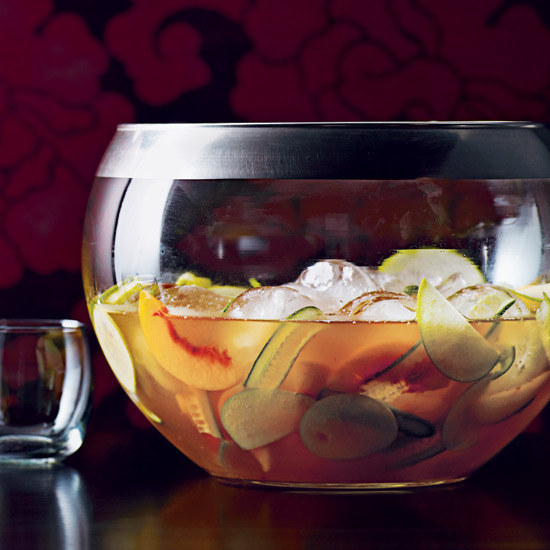 7.
Or have a wine and candy pairing party.

8.
Scoop some wine-flavored ice cream for grown up sundaes.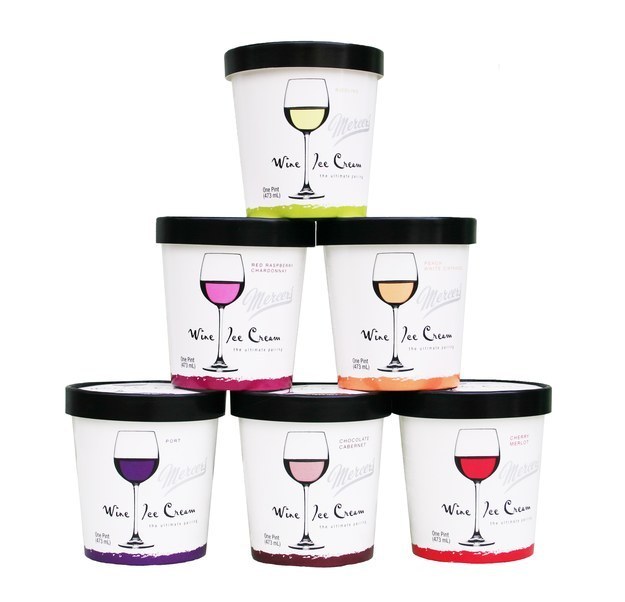 10.
Do the Olivia Pope thing and eat tons of popcorn.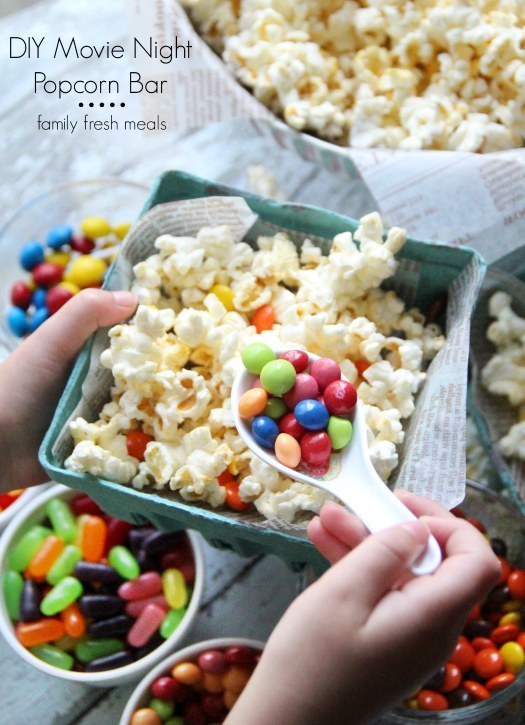 11.
And put the popcorn in these easy paper cones for ~no dishes~ the next day.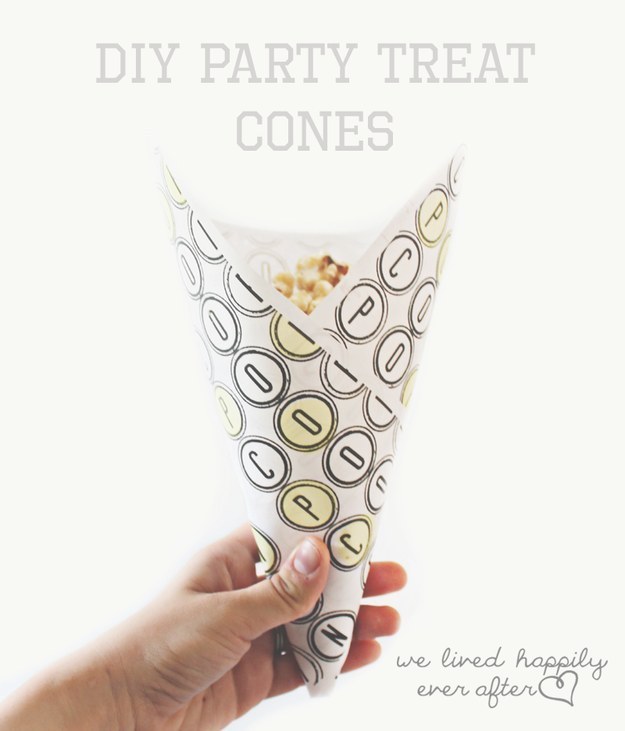 12.
Play adult Mad Libs for a big dose of laughs.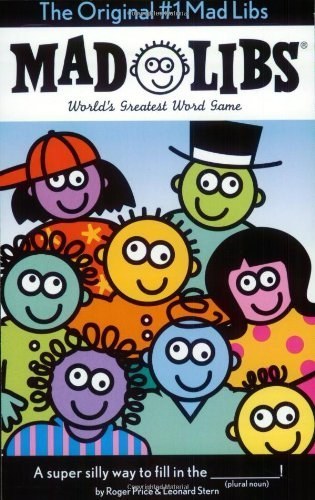 Or download the app.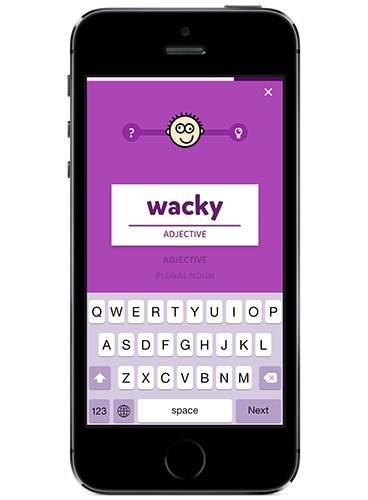 15.
Make ~totally awesome~ throwback friendship bracelets.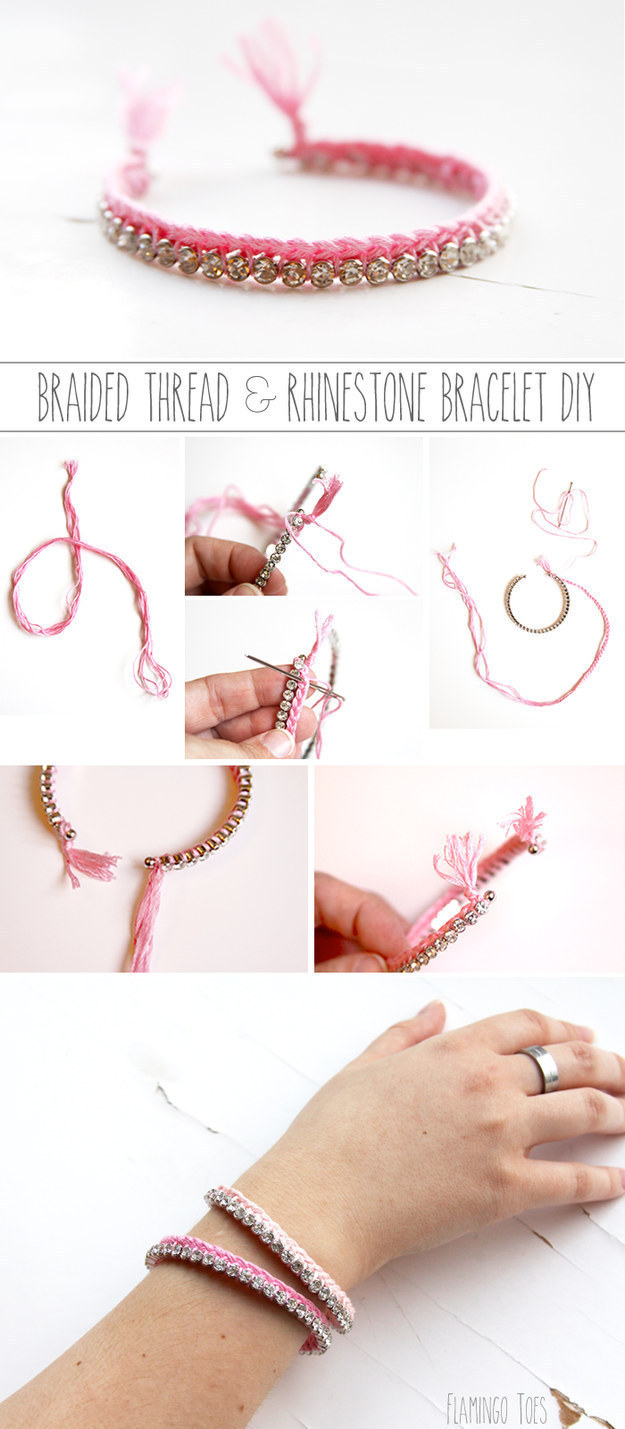 17.
Make a DIY photo booth and props to capture all the best moments.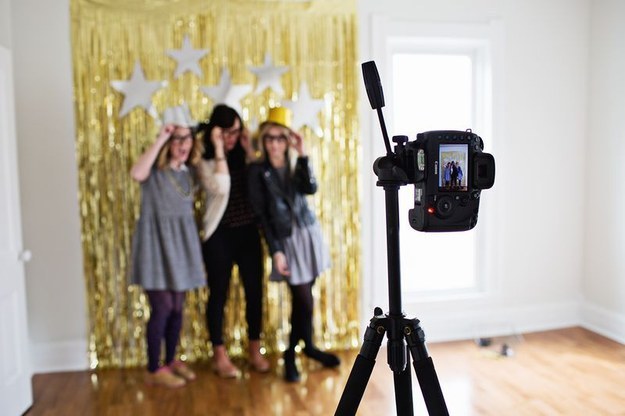 19.
Take out your adulthood stress on a piñata filled with goodies.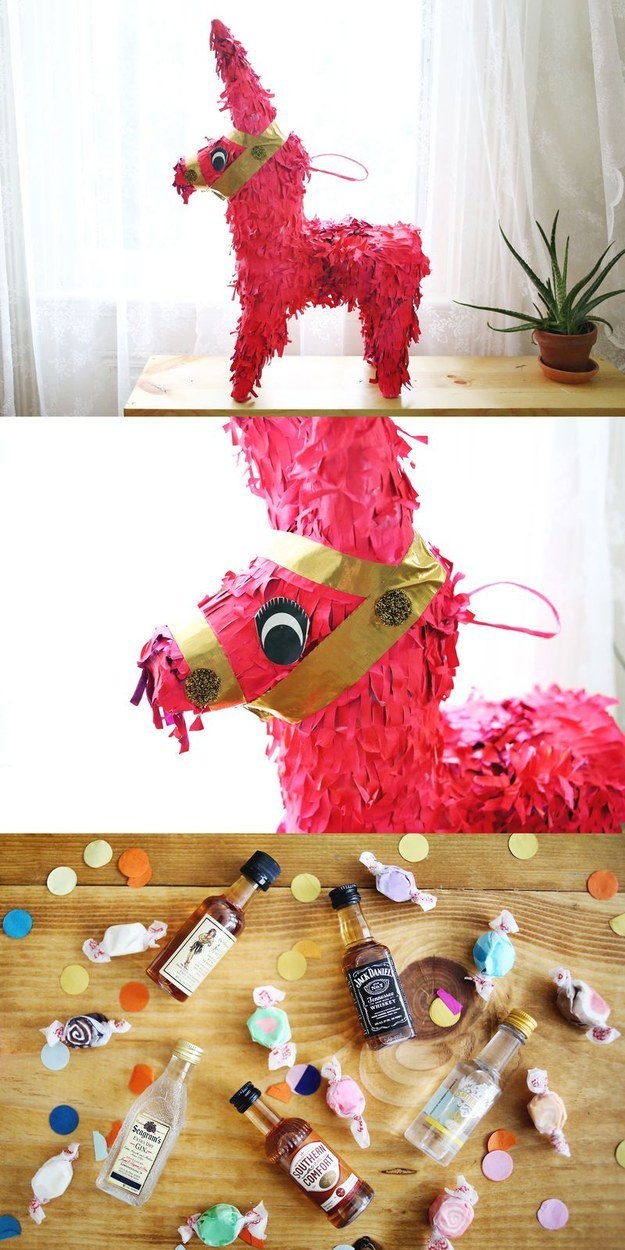 20.
Turn even the tiniest dorm room into a movieplex with a DIY smartphone projector.

21.
Make a giant cinnamon roll cake for everyone to share in the morning.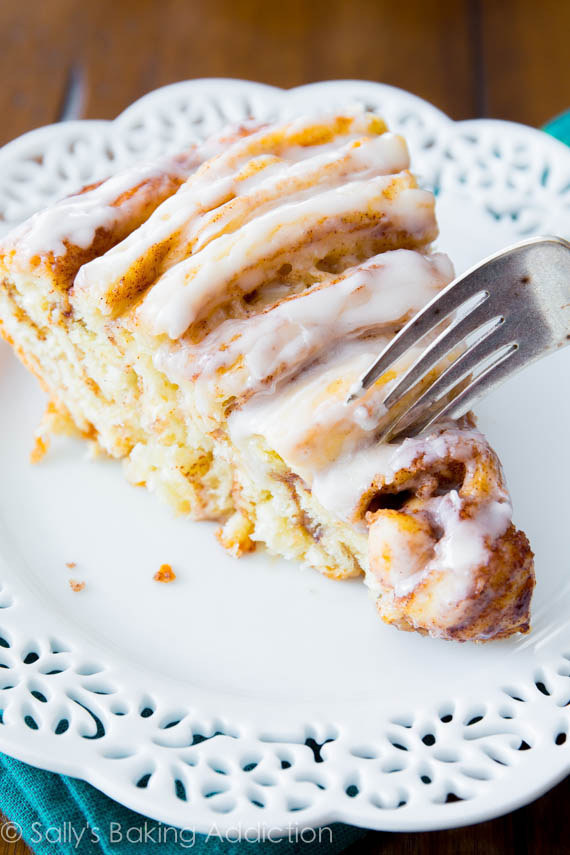 22.
Or set up a bagel table with all kinds of toppings.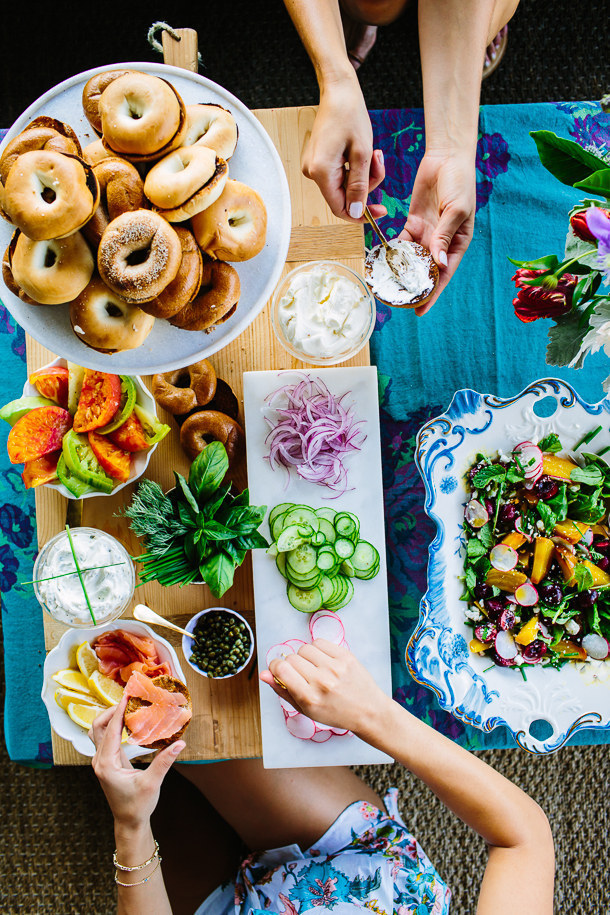 23.
You're definitely going to need a self-serve coffee bar for the morning after.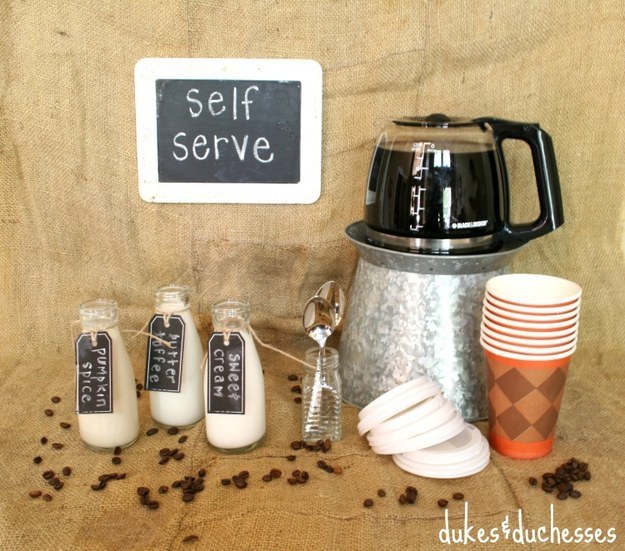 But until then, party on.