Miles Teller, famous for his role in Whiplash and The Spectacular Now, sat down with Jimmy Fallon to talk about his new movie Bleed for This, where he plays boxer Vinny Pazienza.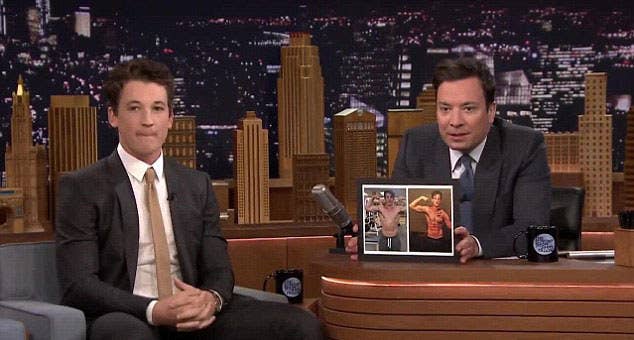 The 28-year-old had to bulk up for the part, and Fallon whipped out these pretty great before-and-after photos.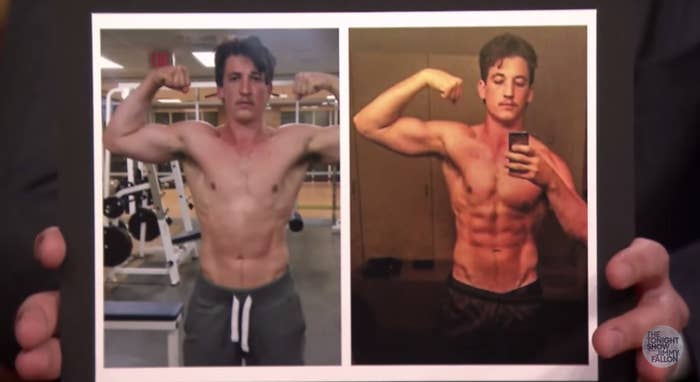 Let's take a closer look 💪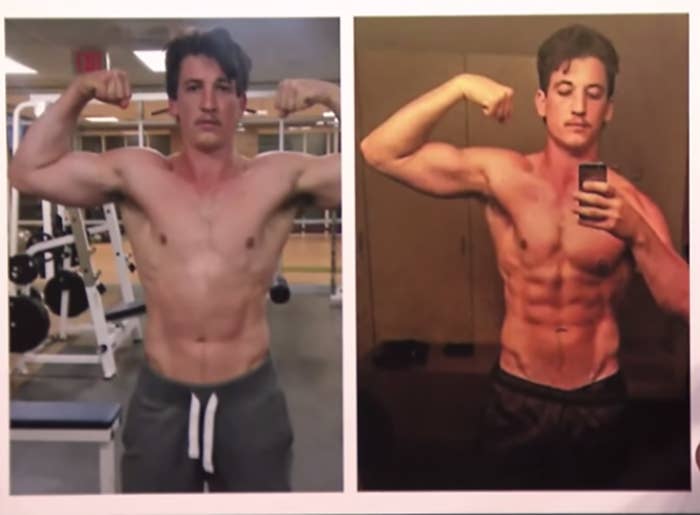 Fallon also asked Teller about a recent photo shoot in Vanity Fair where he sports some dapper facial hair. Fallon joked: "Are you playing Justin Bieber in a movie?"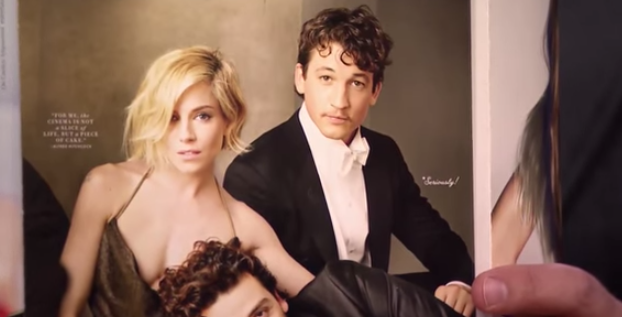 Don't mess with Teller's facial hair — it's so delicate and wispy, it belongs in a museum.