1.
Meryl Streep enjoyed some Junior Mints.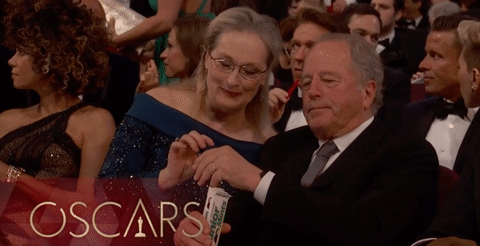 2.
Nicole Kidman clapped.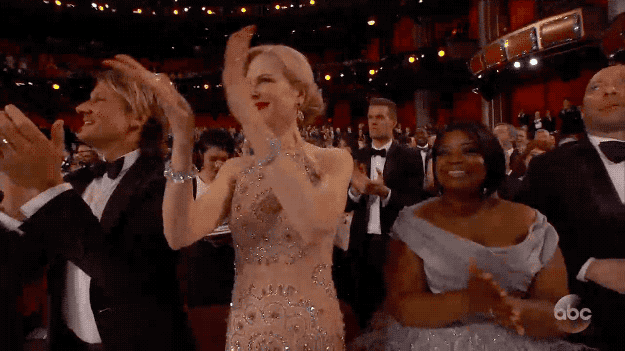 3.
Ryan Gosling was bewildered by candy parachutes.
4.
While Andrew Garfield was a pro at catching them.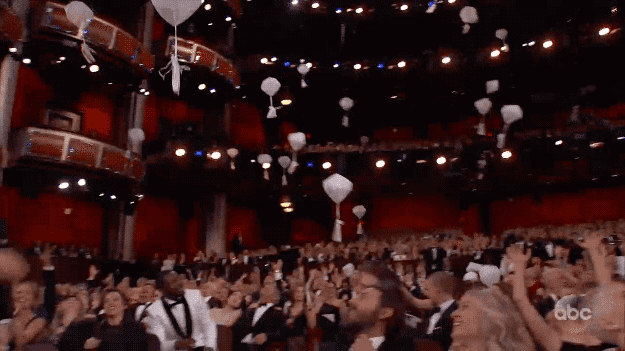 5.
Taraji P. Henson was very happy about her Twizzlers.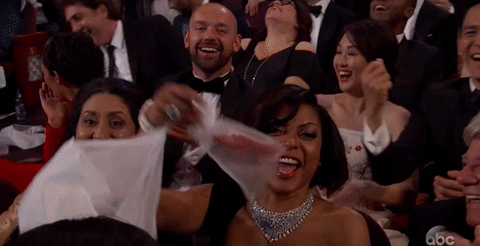 6.
And then wanted to make sure if Octavia Spencer was sharing her goods.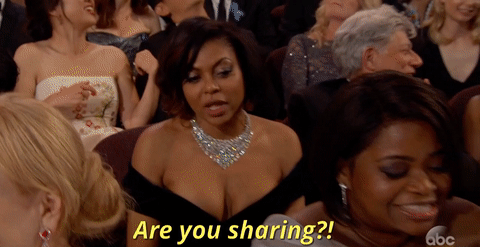 7.
Seth Rogen wore the Back to the Future shoes while presenting with Marty McFly himself.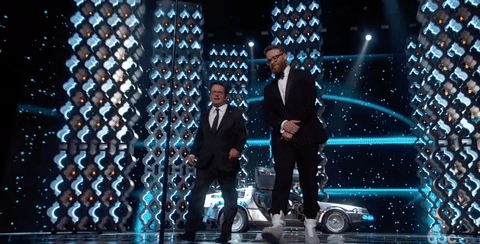 8.
Auli'i Cravalho from Moana didn't let a little cloth interference bring her down.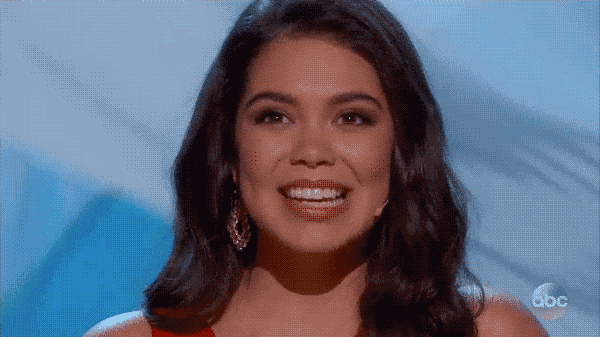 9.
Meryl Streep got a standing ovation to prove that she's not overrated.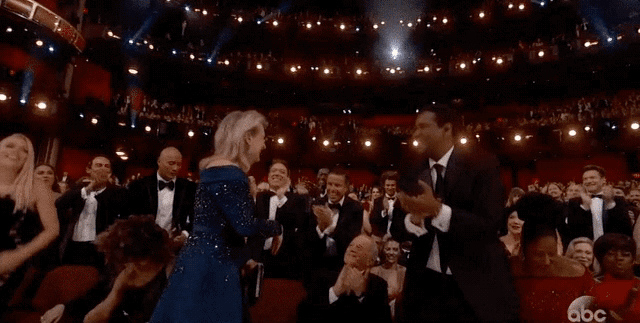 10.
Matt Damon tripped Jimmy Kimmel.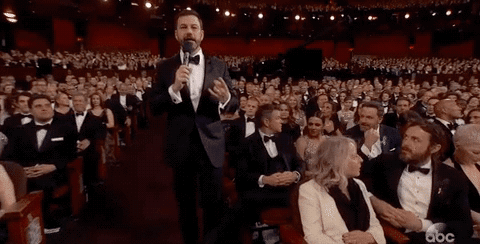 11.
So then Jimmy Kimmel tried to play him off.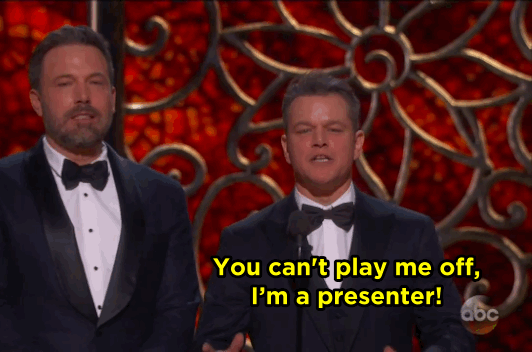 12.
Justin Timberlake danced with his wife, Jessica Biel.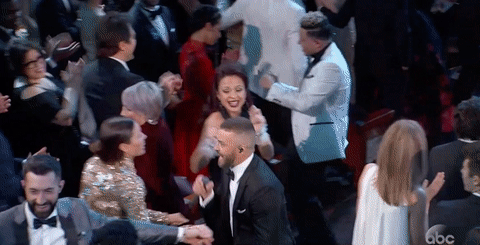 13.
And also crept on Emma Stone.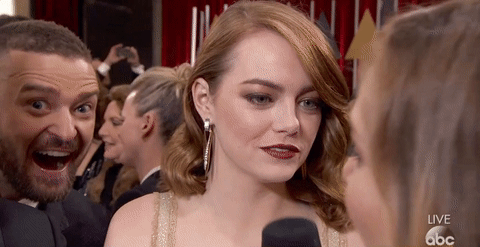 14.
Viggo Mortensen's son gave him a kiss.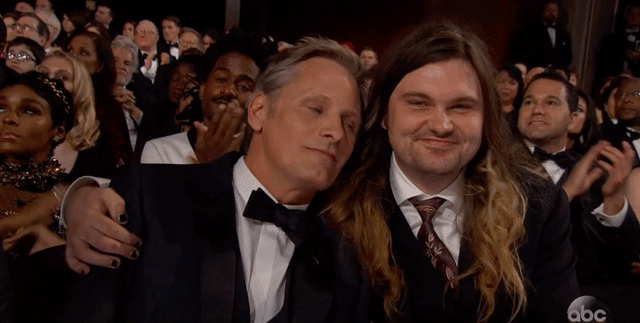 15.
A group of tourists were surprised with being on live TV, so naturally this guy (Gary!) kissed Nicole Kidman's hand...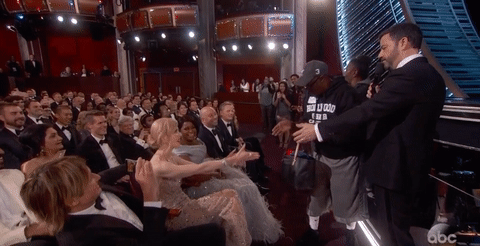 16.
...Ryan Gosling whispered sweet nothings in this woman's ear...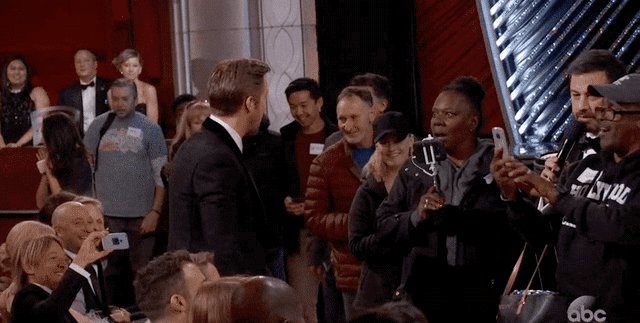 17.
...and Denzel Washington officiated a quickie wedding between the couple.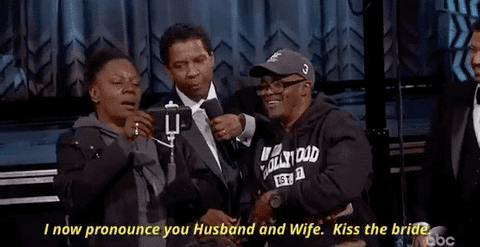 18.
And then finally, after an evening of small bits and candy parachutes, came the biggest moment of the night: When Warren Beatty realized there was something off about his envelope...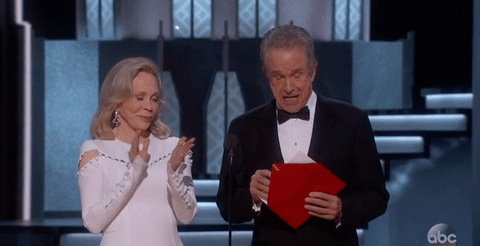 19.
...but announced La La Land was the winner of Best Picture anyway...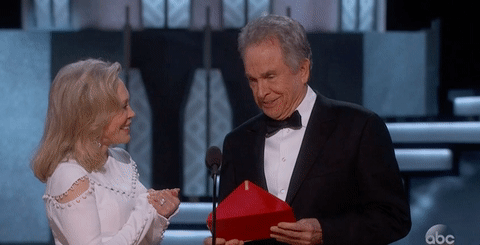 20.
...and then realized that the real winner was Moonlight.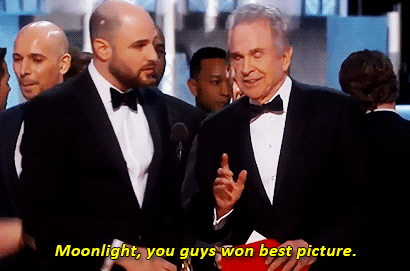 21.
Which was the twist ending that stole the entire show.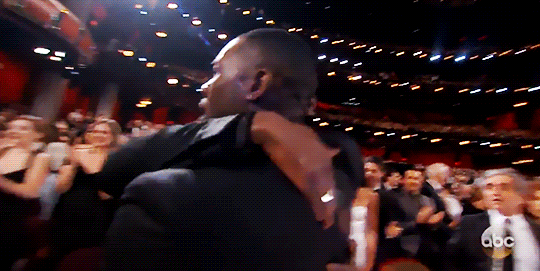 22.
And Janelle Monàe loved it.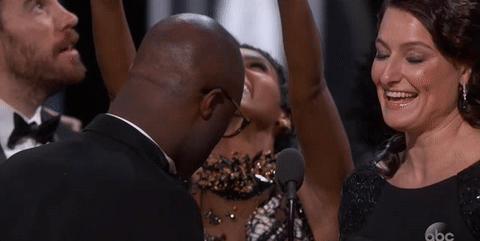 23.
Till next year!