Sophie Turner chugging a glass of wine is a beautiful thing. But this video of Sophie Turner in which she holds a glass of wine and discusses the events of last night's GoT episode between Arya and Gendry is truly a sight to behold.
Please, just watch this vid that she posted to her Instagram story:
Lady Stark. In a robe. Drinking wine...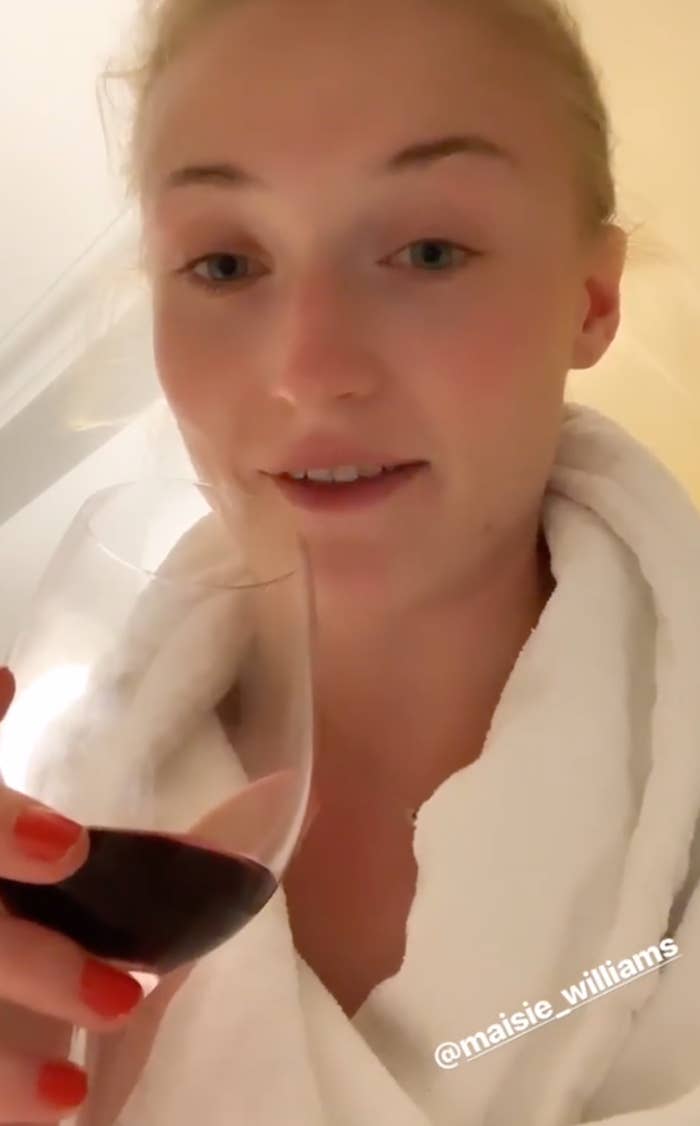 ...AND TALKIN ABOUT GENDRY'S BUNNY HOPPIN' INTO ARYA'S HOO-HA.
I choked on the lukewarm water I was drinking.
Moral of the story is I wanna get drunk with Sophie Turner.