Sophie Turner aka Sansa Stark went to a Rangers game last night, and this entire moment when she gets caught on the jumbotron and then chugs her glass of wine is going on my vision board:
As you can see, she didn't get stage fright. She embraced her jumbotron moment. She danced. She bobbed. She dabbed.
And then she chugged her entire glass of wine in, like, three seconds.
And then she cheered for herself and everyone else cheered for her too. 'Cause she deserved it.
And the entire time her fiancé Joe Jonas looked on.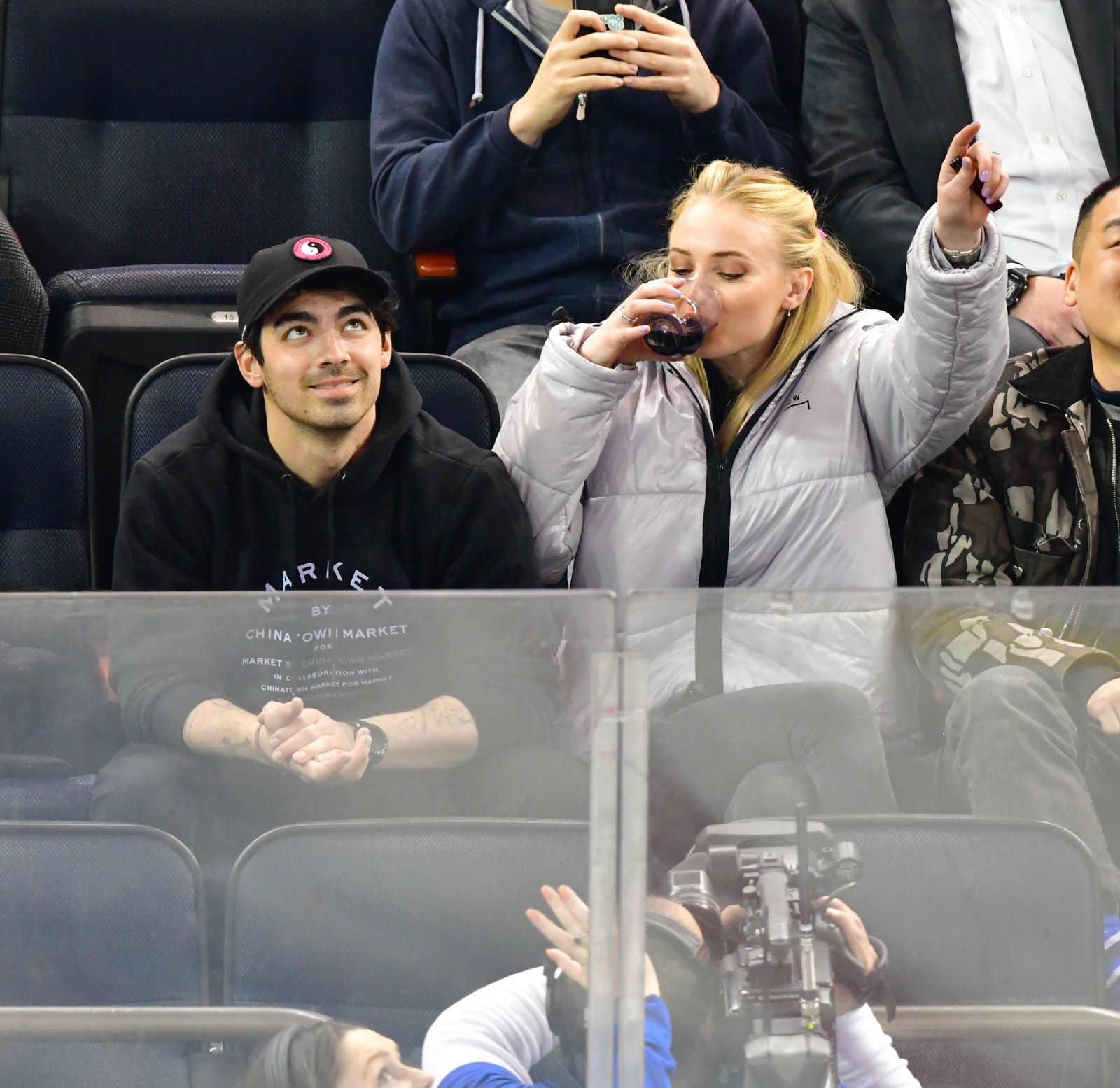 In awe, and what I'd like to believe is pride.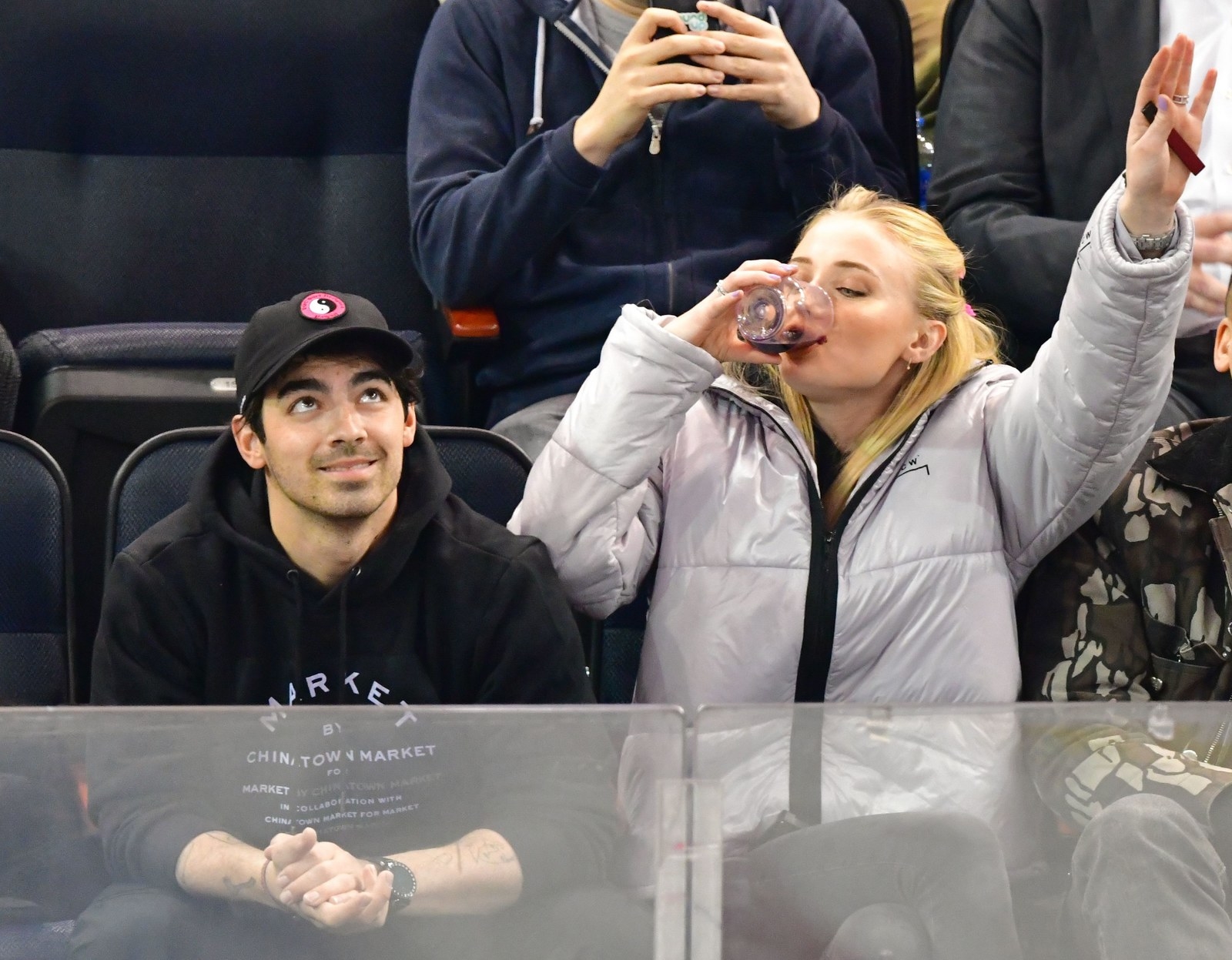 QUEEN OF THE NORTH.