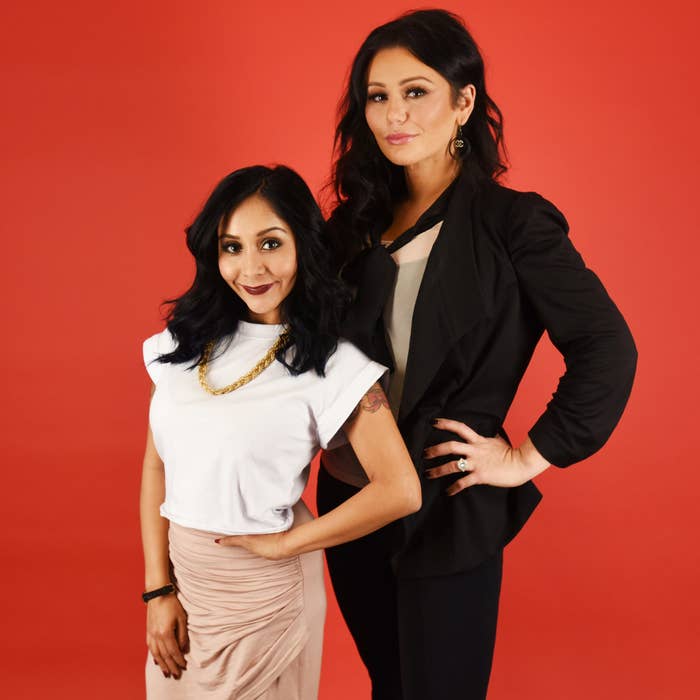 Once upon a time Snooki and Jwoww were partying on the boardwalk in New Jersey, with not a worry in mind except who could drink more. Now the two are both moms who change diapers instead of take shots, and they prefer to go by their real names — Nicole (Snooki) and Jenni (Jwoww). They stopped by BuzzFeed and played a game of "Who's More Likely..." to prove how well they know each other — and also themselves. Here's what went down.
1.
Whose kids have the most clothes?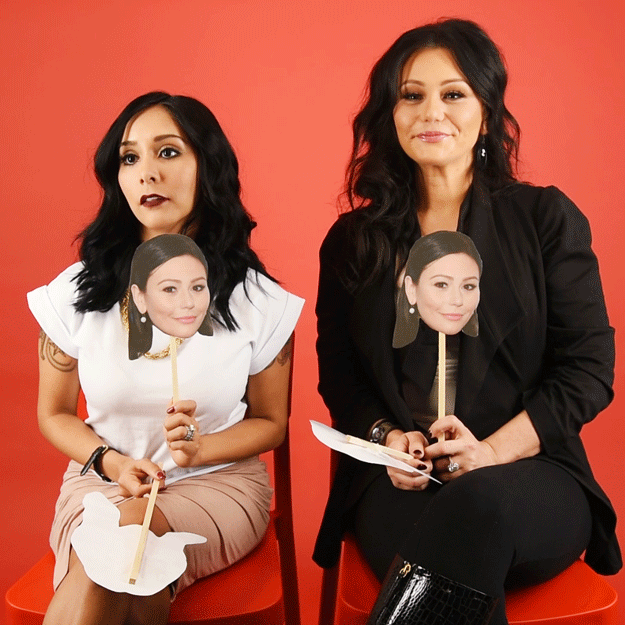 2.
Who's better at checking their kids with one look?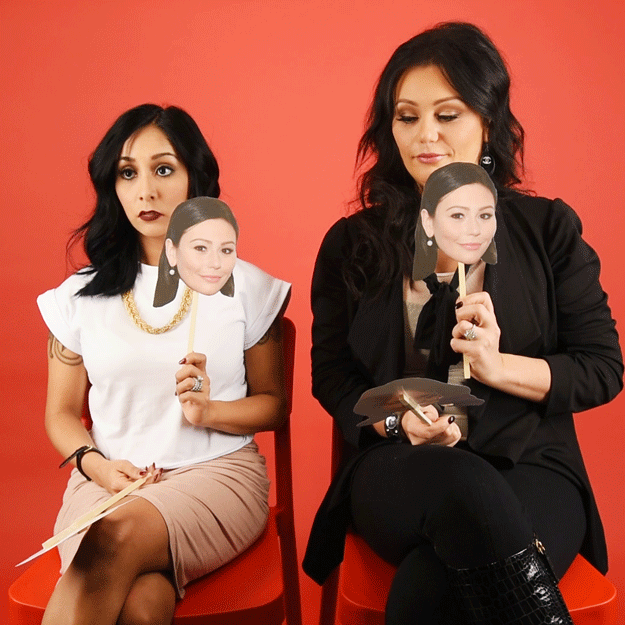 3.
Who will be better at explaining sex?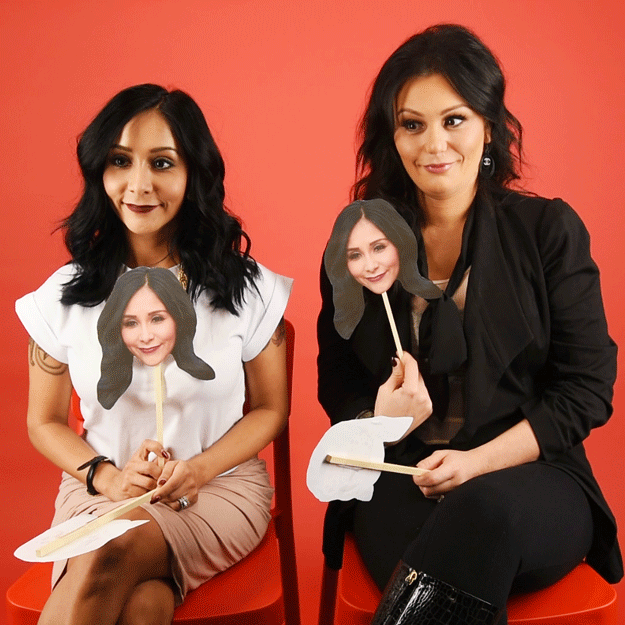 4.
Who will end up driving a minivan?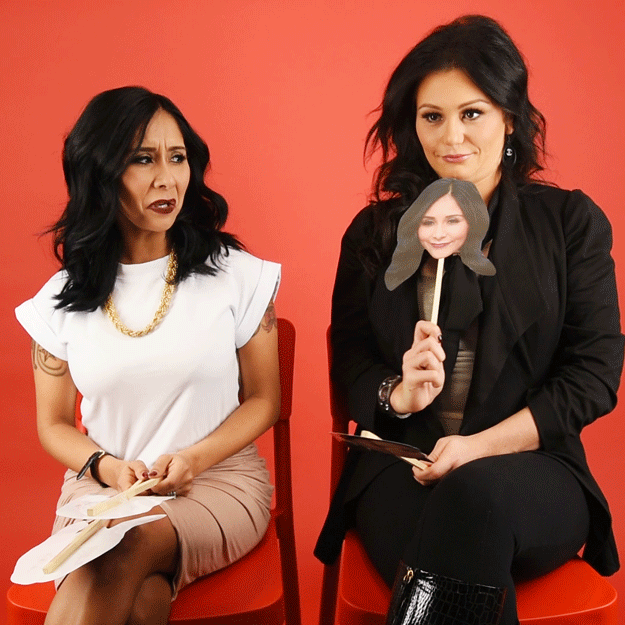 5.
Who will let their kids stay up past 10 p.m.?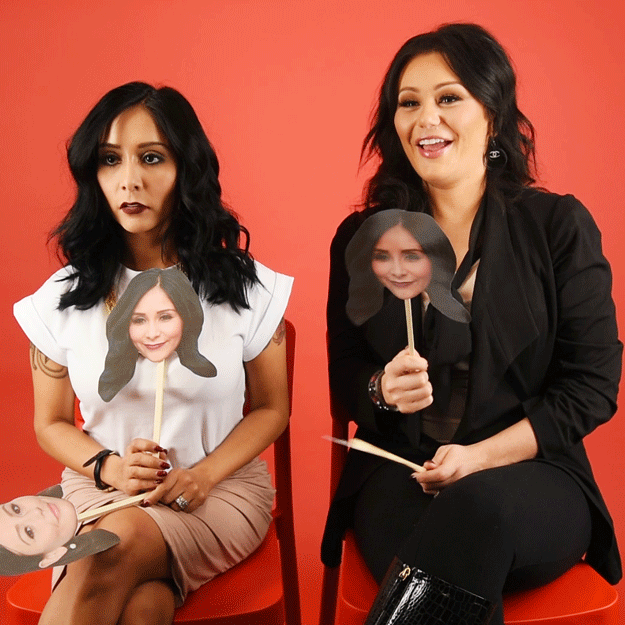 6.
Who is still the biggest partier?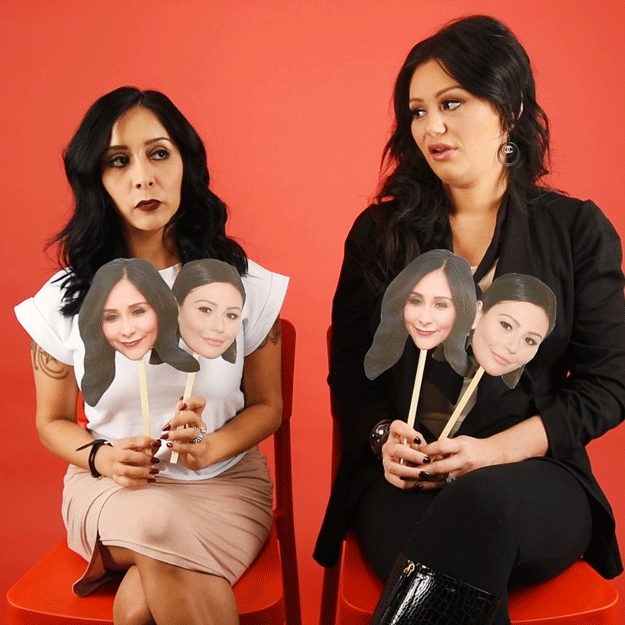 7.
Who is the better singer?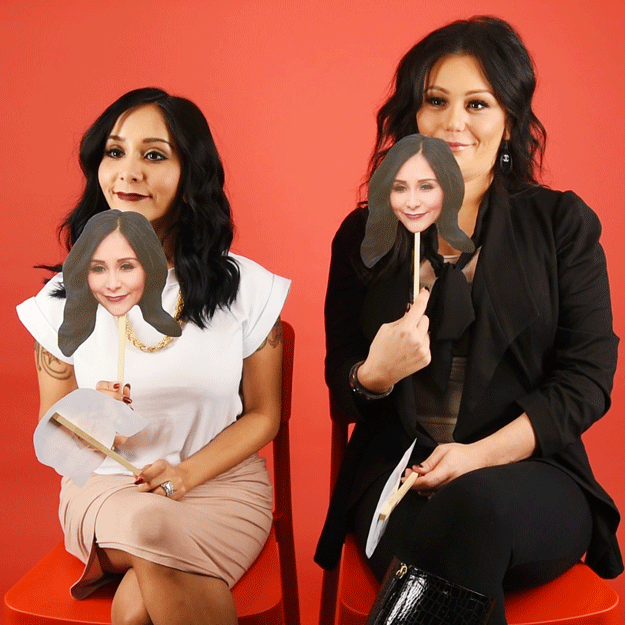 8.
Who is the coolest mom?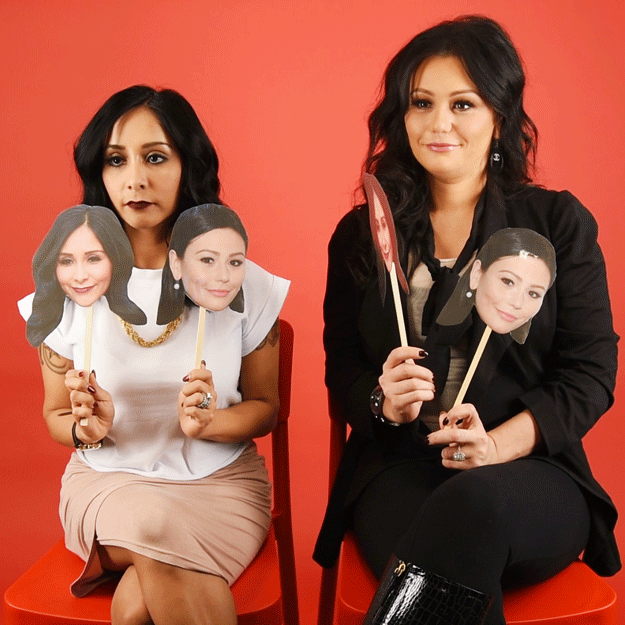 9.
Who will be the stricter mom?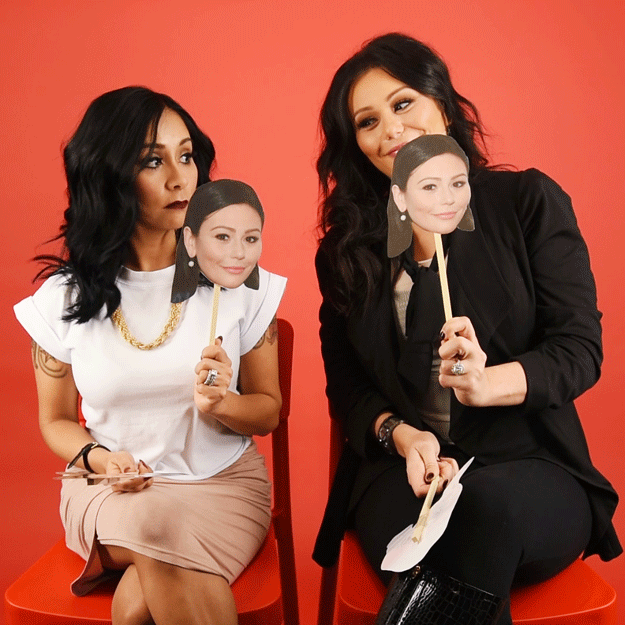 10.
Whose husband changes the most diapers?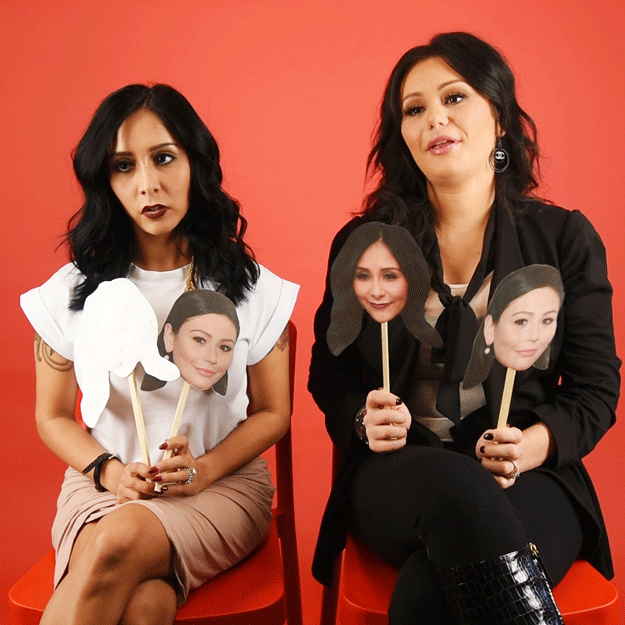 11.
Who is the most likely to shrink the laundry?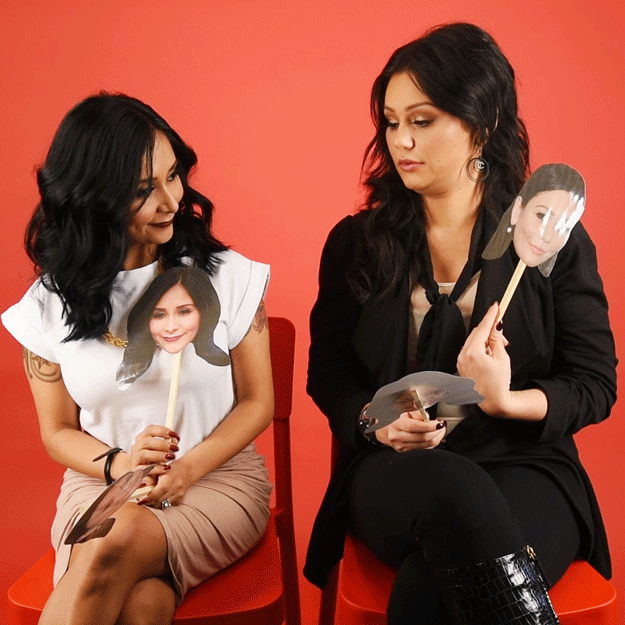 12.
Who is the bigger slob?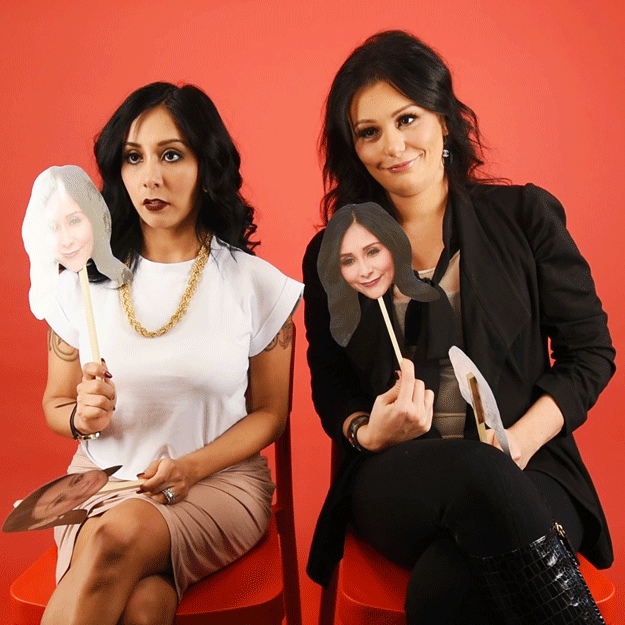 13.
Who is a better cook?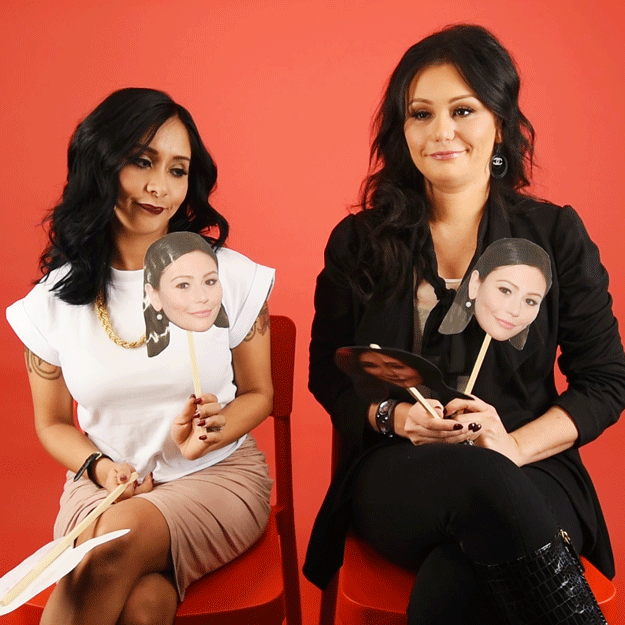 14.
Who is more likely to go into politics?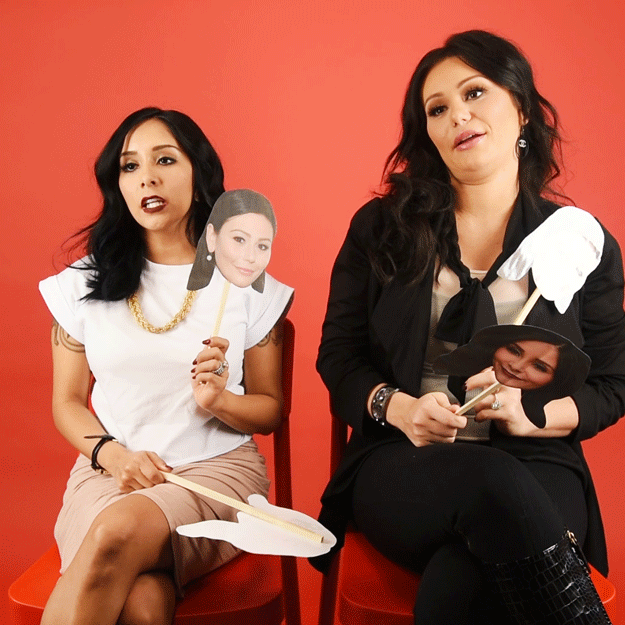 15.
Who read a book last?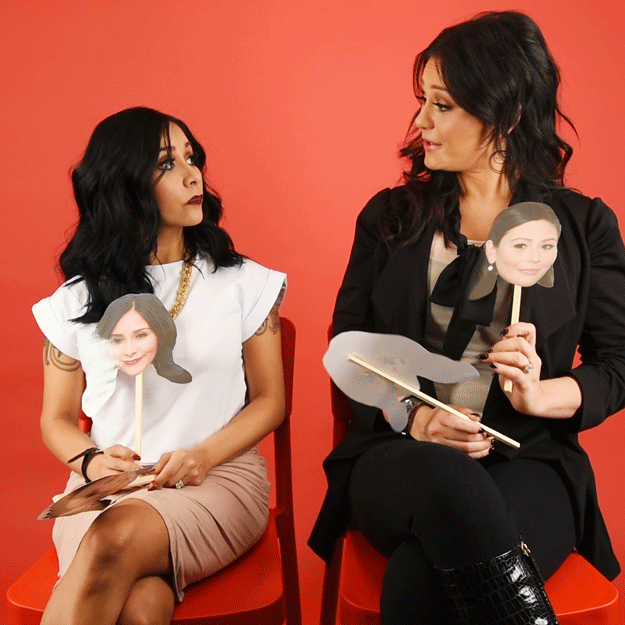 16.
Who's more likely to make a scene at a restaurant?
17.
Who makes the best cookies?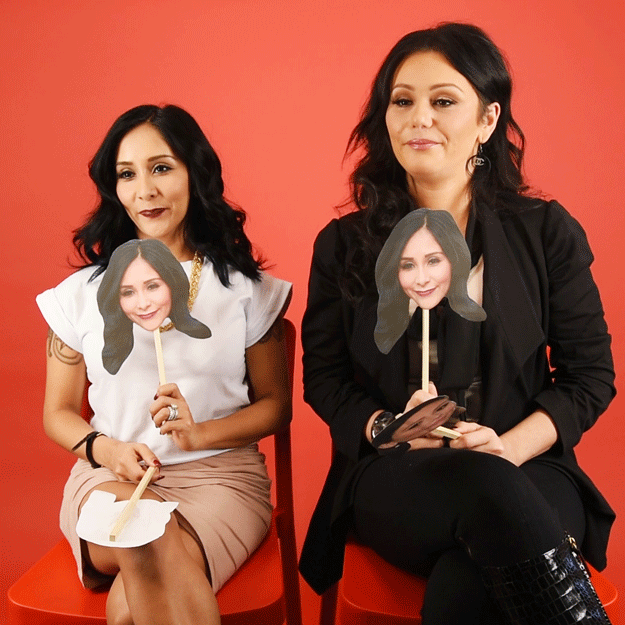 18.
Who is a better dancer?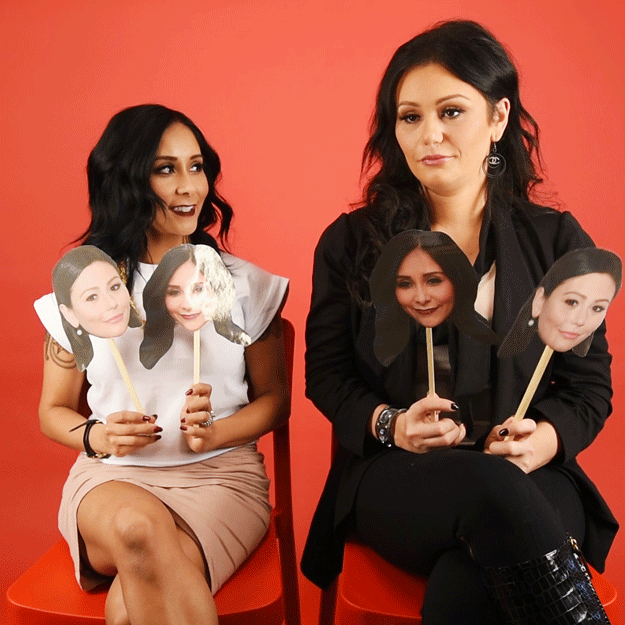 19.
Who throws a better punch?