Last night, something terrible happened. I wouldn't wish it upon my worst enemy. JK, I would. But I wouldn't wish it on dear sweet Rita Wilson, and unfortunately, that's exactly who it happened to.
You see, last night was the Golden Globes. And for the Golden Globes, rich people hire other people to make them look really good!! But at 4:47 p.m., Rita Wilson's hair and makeup person was one hour and twenty minutes late. So she exposed them!!!!!!
Exactly nine minutes later, the hair and makeup person still hadn't showed. She tried to stay zen.
However, the zen only lasted literally one minute because at 4:56 p.m., she tweeted again about this person. And if you thought, Oh, she probably booked them last minute. You'd be WRONG. SHE BOOKED THEM IN SEPTEMBER!!!!!!!!!!!
Then Rita went on Instagram and took a rage selfie, showing off her undone hair and makeup.
At this point, there was now only going to be ONE HOUR to do her hair and makeup.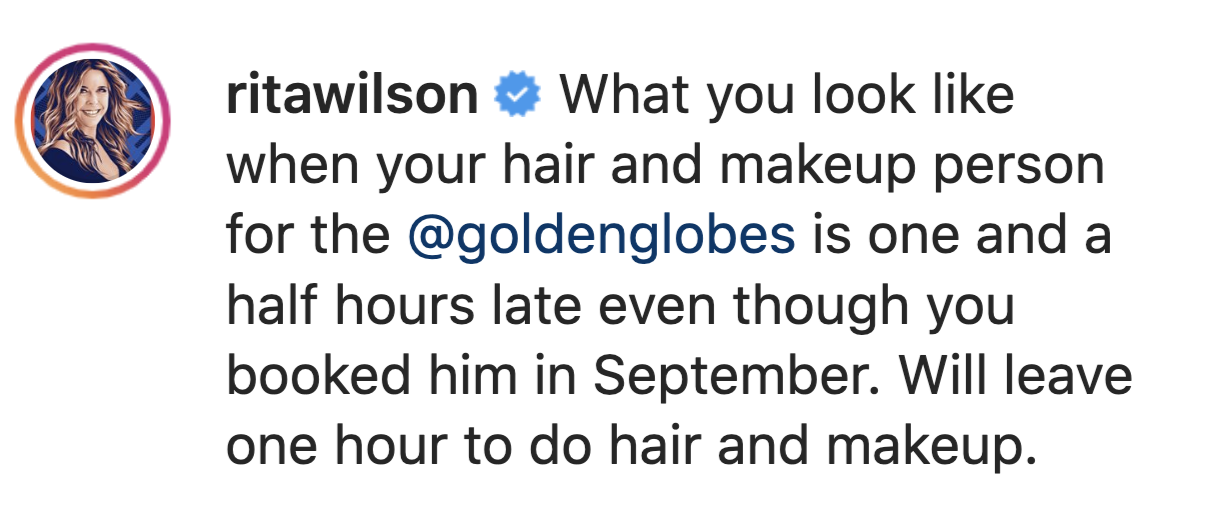 Julianne Moore commiserated.

Michelle Pfeiffer sent her love.

Brandi Carlile wanted to end them.

In the end, everything turned out okay. Rita made it to the Globes and someone did her hair and makeup.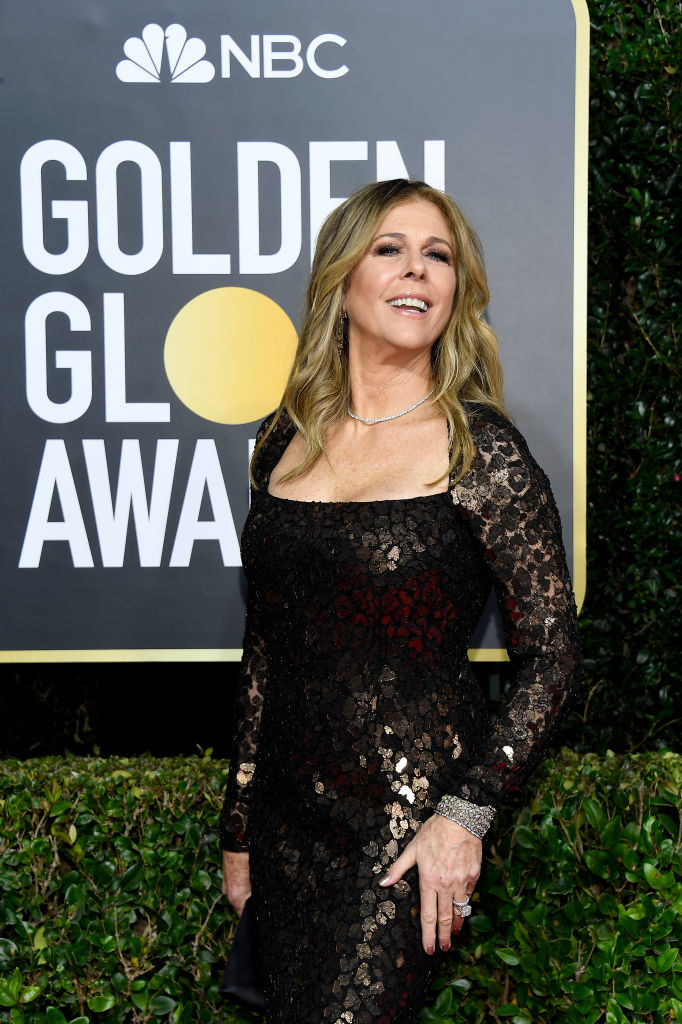 I hope this never happens again. BYE.