Here's Everything New Coming To Netflix This Week, Starting Oct. 22
Including the first holiday movie of the year!!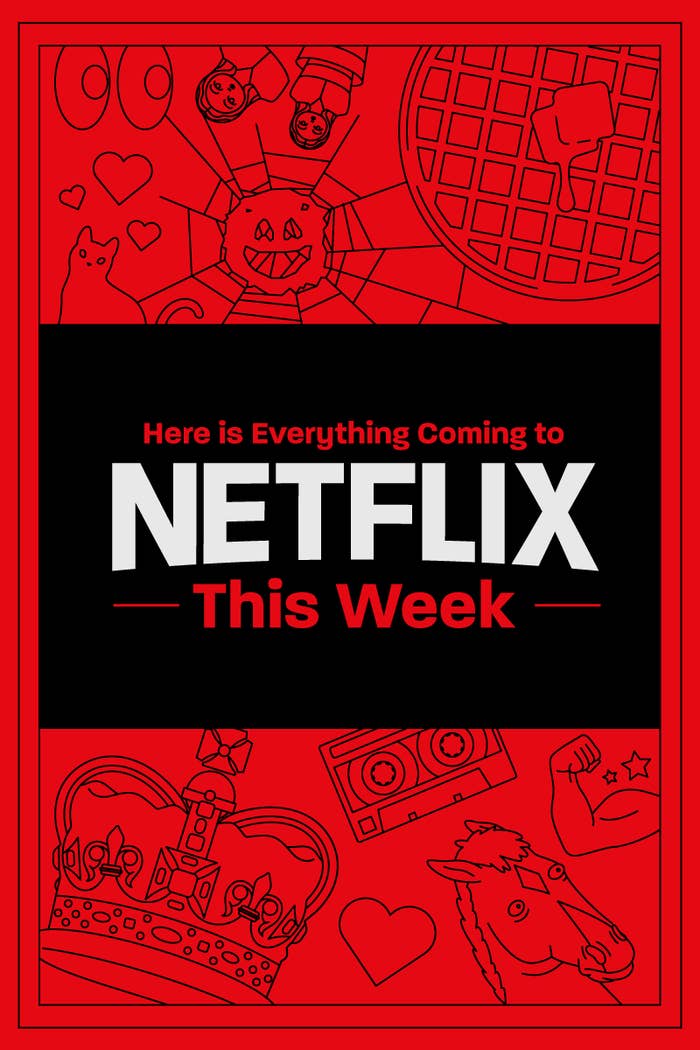 Coming Thursday, Oct. 22:
Bending the Arc
Cadaver — Netflix Film
Cadaver is a Norwegian psychological horror film that takes us on a journey where humanity is being put to a test; it stars, among others, Gitte Witt, Thorbjørn Harr, Thomas Gullestad, and Kingsford Siayor. In the starving aftermath of a nuclear disaster, Leonora (Gitte Witt), Jacob (Thomas Gullestad), and their daughter, Alice (Tuva Olivia Remman), are on the edge of survival. One day, the local hotel invites survivors to attend a play, with a meal included, as a charitable effort to help those in need. Left with no choice, the family of three decide to go to the hotel, where the director, Mathias (Thorbjørn Harr), introduces the entire hotel as the stage. Attendees are given masks to help separate them from actors, but the play takes an eerie turn when audience members start to disappear. The line between reality and theater quickly gets blurred, until Alice disappears in front of Leo and Jacob, and there's no longer room for doubt: Something is very wrong with Mathias's hotel.
The Hummingbird Project
Yes, God, Yes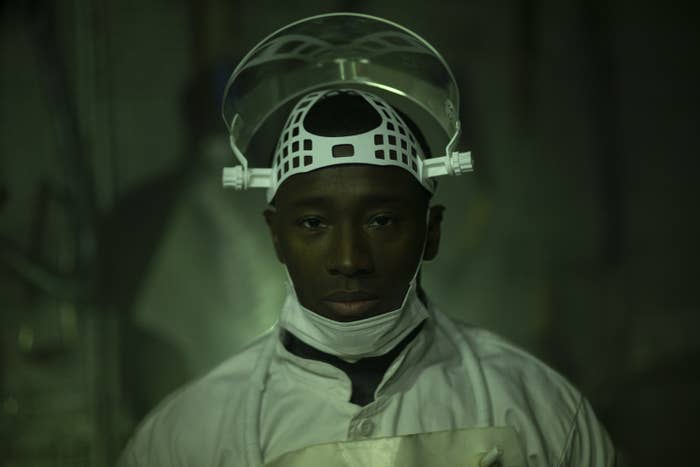 Coming Friday, Oct. 23:
Barbarians — Neflix Original
Three people's fates are interwoven in the Battle of the Teutoburg Forest in 9 CE, during which Germanic warriors halt the spread of the Roman Empire.
Move — Neflix Original
Discover the brilliant dancers and choreographers who are shaping the art of movement around the world in this documentary series.
Over the Moon — Neflix Film
Fueled with determination and a passion for science, a bright young girl builds a rocket ship to the moon to prove the existence of a legendary moon goddess.
Perdida — Neflix Original
Antonio sets himself up to be arrested so he'll be sent to Colombia's worst prison, La Brecha. He's after the man who kidnapped his daughter years ago.
The Queen's Gambit — Neflix Original
Based on the novel by Walter Tevis, this Netflix limited series drama is a coming-of-age story that explores the true cost of genius. Abandoned and entrusted to a Kentucky orphanage in the late 1950s, a young Beth Harmon (Anya Taylor-Joy) discovers an astonishing talent for chess while developing an addiction to tranquilizers provided by the state as a sedative for the children. Haunted by her personal demons and fueled by a cocktail of narcotics and obsession, Beth transforms into an impressively skilled and glamorous outcast while determined to conquer the traditional boundaries established in the male-dominated world of competitive chess.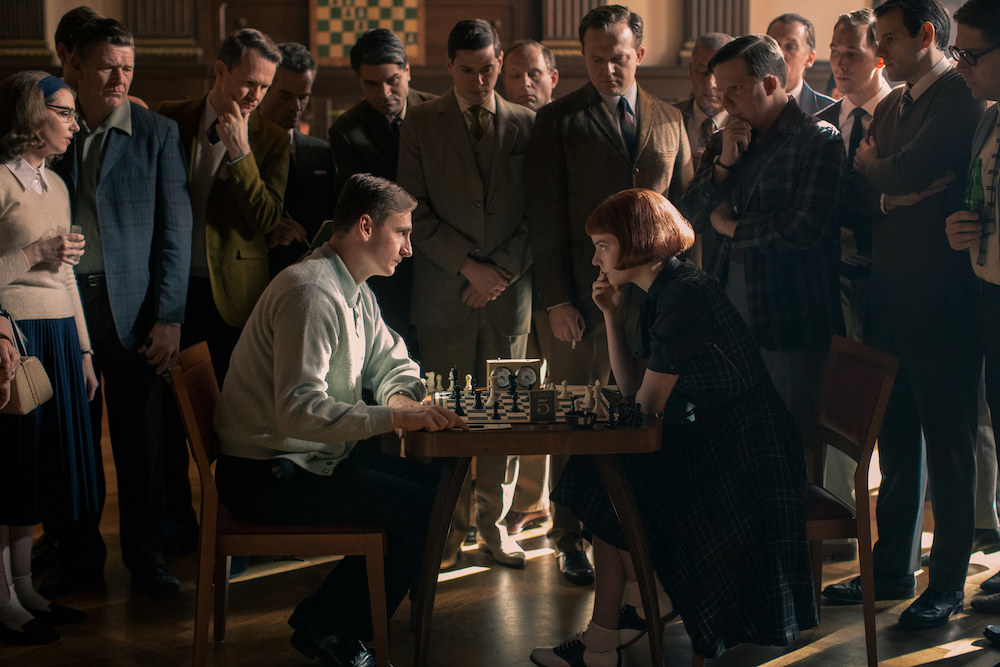 Coming Tuesday, Oct. 27:
Blood of Zeus — Netflix Anime
A commoner living in ancient Greece, Heron discovers his true heritage as a son of Zeus, as well as his purpose: to save the world from a demonic army.
Chico Bon Bon: Monkey With a Tool Belt: Season 4 — Netflix Family
There's no problem that Chico Bon Bon and his "Fix-it Force" can't solve. From building a new skate park to stopping a vehicle from falling off a cliff, this crew takes care of any engineering troubles headed their way.
Sarah Cooper: Everything's Fine — Netflix Comedy Special
An hour of funny single-camera vignettes dealing with issues of politics, race, gender, class, and other light subjects.
Vilas: Serás lo que debas ser o no serás nada / Guillermo Vilas: Settling the Score — Netflix Documentary
A journalist spent a decade crusading against one of the largest sports corporations on the planet to prove that Guillermo Vilas was the world's best tennis player of his time.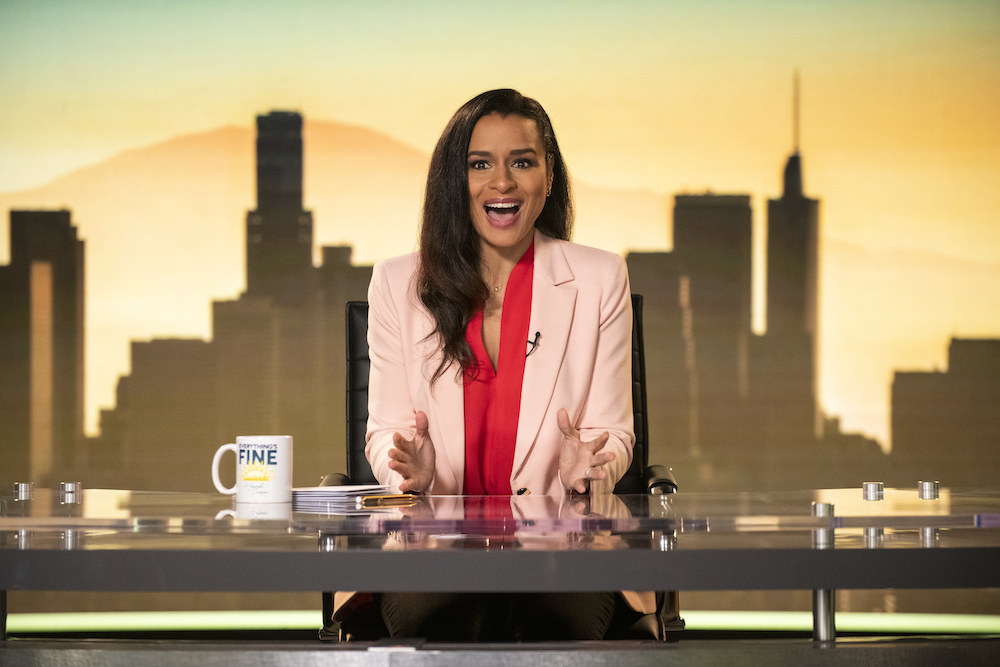 Coming Wednesday, Oct. 28:
Holidate — Netflix Film
Sloane (Emma Roberts) and Jackson (Luke Bracey) hate the holidays. They constantly find themselves single, sitting at the kids table, or stuck with awkward dates. But when these two strangers meet one particularly bad Christmas, they make a pact to be each other's "holidate" for every festive occasion throughout the next year. With a mutual disdain for the holidays, and assuring themselves that they have no romantic interest in the other, they make the perfect team. However, as a year of absurd celebrations comes to an end, Sloane and Jackson find that sharing everything they hate may just prove to be something they unexpectedly love.
Metallica Through the Never
Nobody Sleeps in the Woods Tonight — Netflix Film
Addicted to technology, a group of teens attends a rehabilitation camp in the forest, but a sinister force there intends to take them offline forever.
Secrets of the Saqqara Tomb — Netflix Documentary
A team of local archaeologists excavate never-before-explored passageways, shafts, and tombs, piecing together the secrets of Egypt's most significant find in almost 50 years.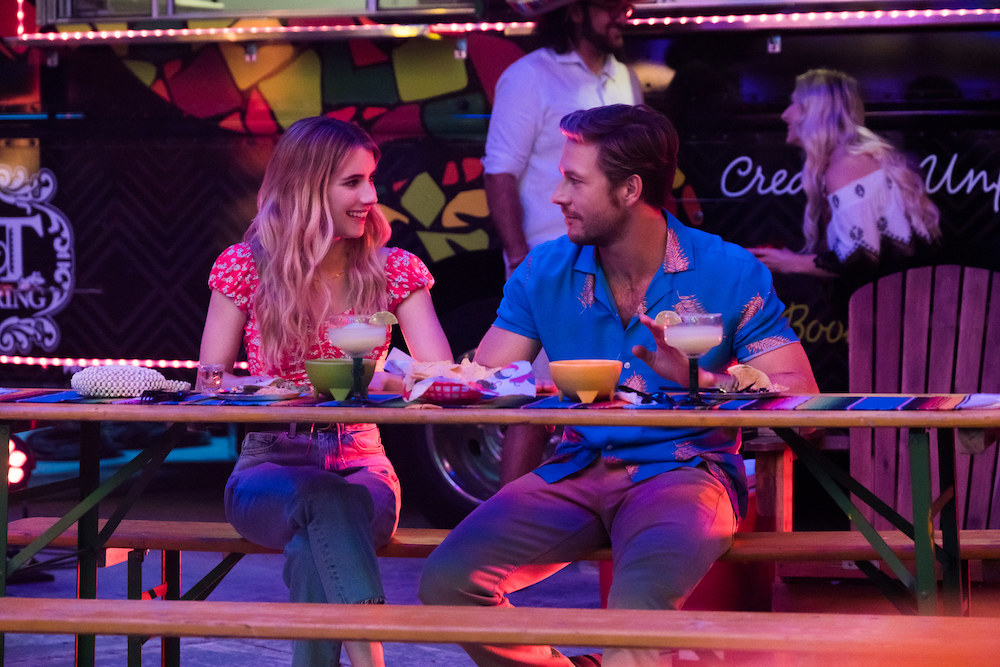 That's all for this week. Check back next Thursday for another round of new releases. And here's everything that's out from previous weeks. HAPPY WATCHIN'!