ALERT THE PRESSES. SOUND THE ALARMS. BANG ON THE DRUMS. GRAB YOUR MEGAPHONES, AND *DO* WAKE DADDY. Because Haim just made an announcement so important that everyone across the seven seas and beyond must know about it.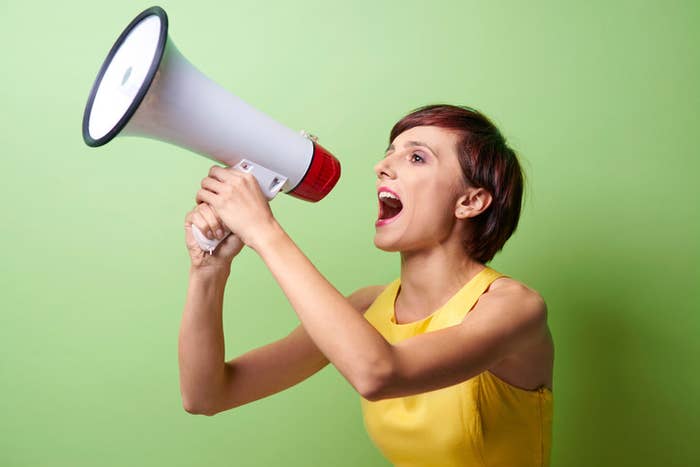 And to their Twitter. (Listen, they knew it was imporant, so they blasted it out!)
In it, our queen and savior of the earth, Danielle Haim, middle child of the Haim's, Goddess of all that is good and pure, plays the drums.
It's hypnotic. I got weak in the knees.
Then, at the end of the video we see this: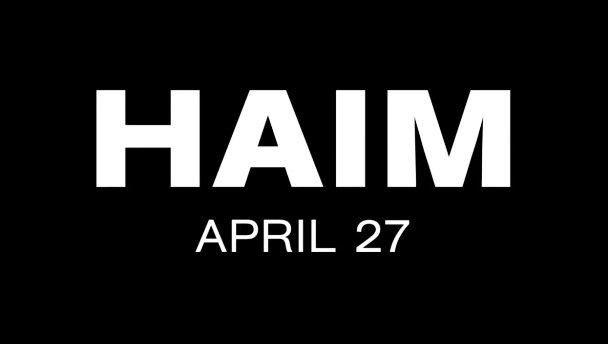 It is revealed. April 27th something is happening and our lives will be more blessed for it.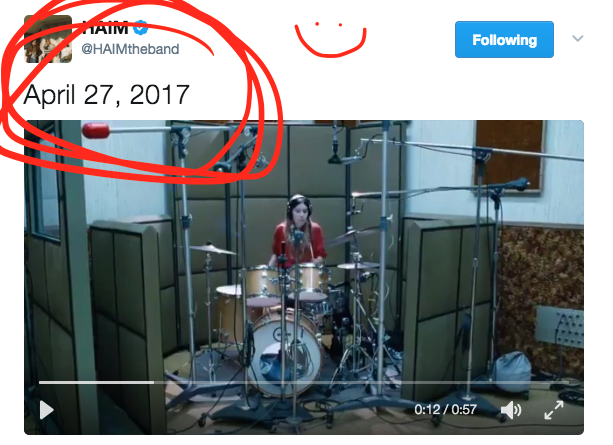 So put on your levis, grab your leather jacket, and get ready. Maybe prep your brain by getting in the mood a bit. Watch them dance in the "Change Your Mind" video.