This is a video Ariana Grande uploaded to Instagram. At first I was like, "haha, she totally meant to upload this." But then I read the caption...
And it turns out, the video was totally posted by accident!!!!!!

But, WAS it an accident? After doing some of my own research, and recreating what could have happened to Ariana Grande, I found out that actually the probability of the Instagram being an accident is somewhere between 0 and 100%. See for yourself:
Here's a picture I took. I definitely don't want to instagram it though, but OOPS. I just opened the image in Instagram!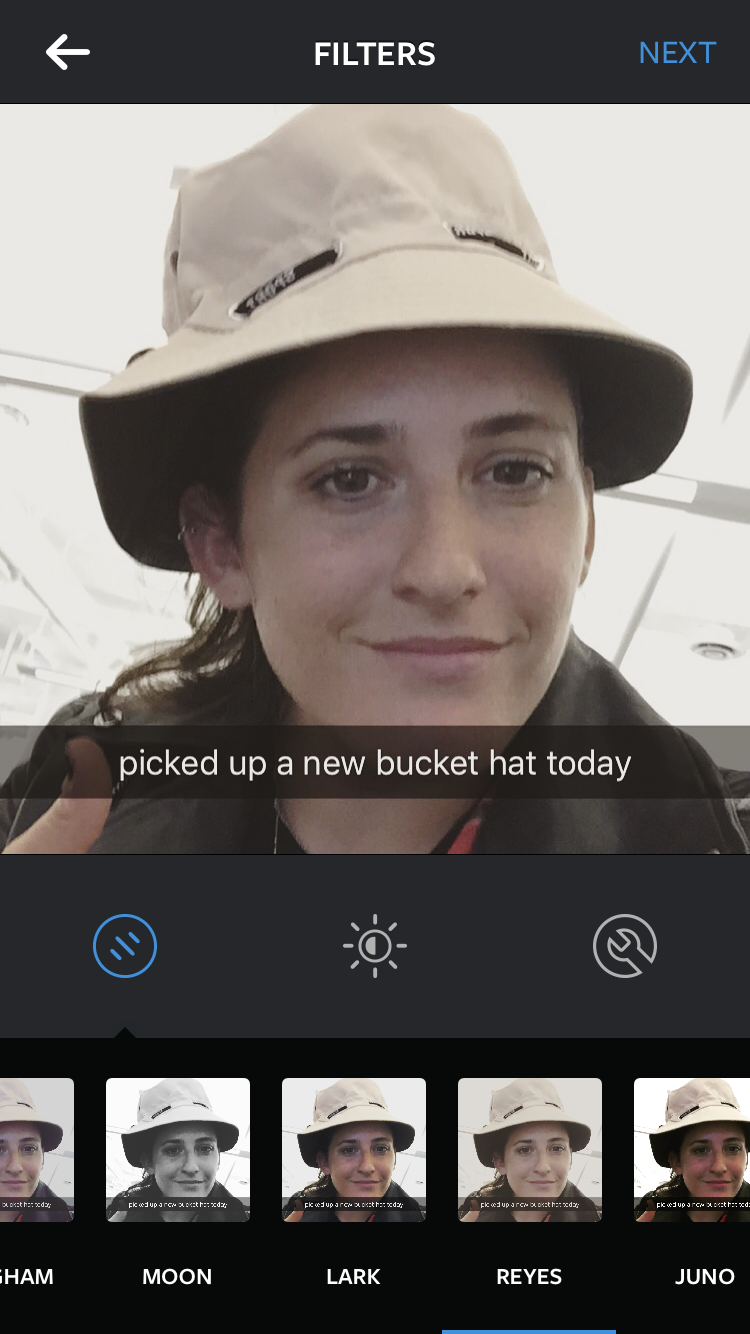 And then, aghhhhhhhhhhh, not again... I lost control of all my motor functions and wrote a caption to the photo.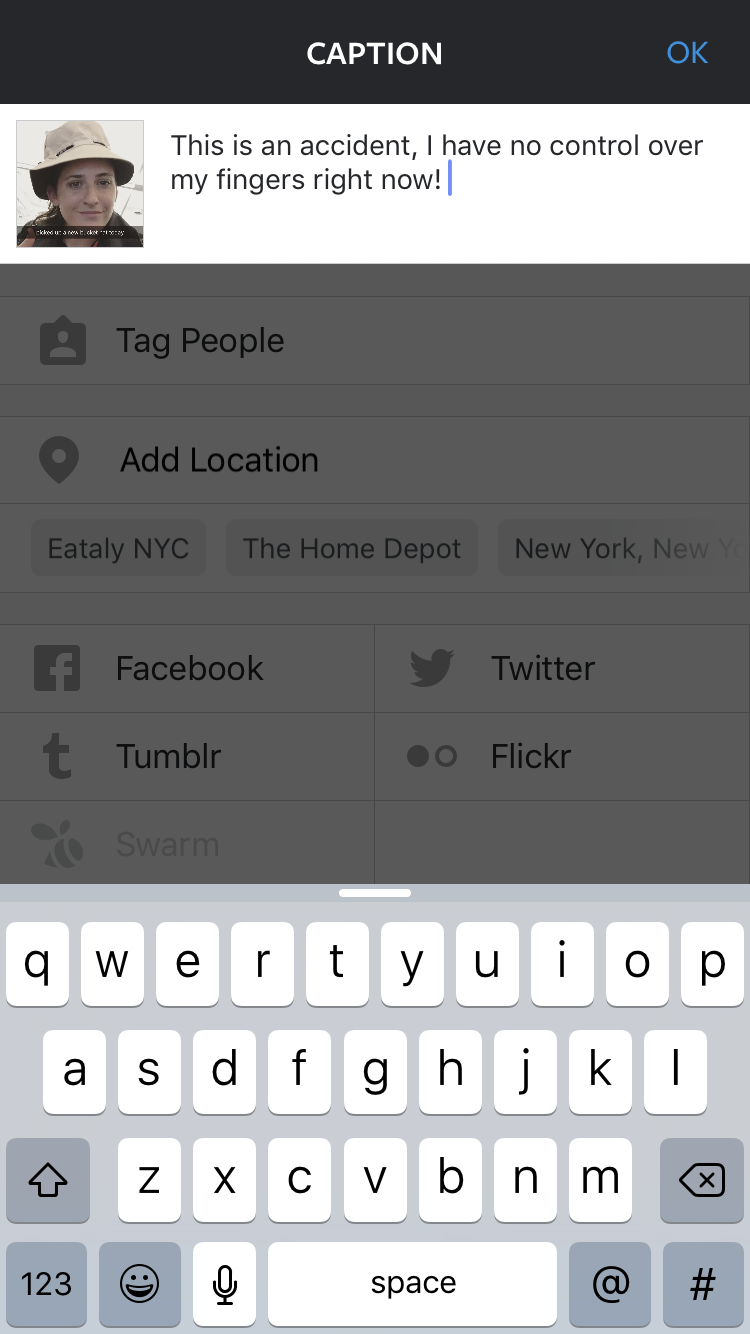 Then I accidentally pressed OK and approved the caption.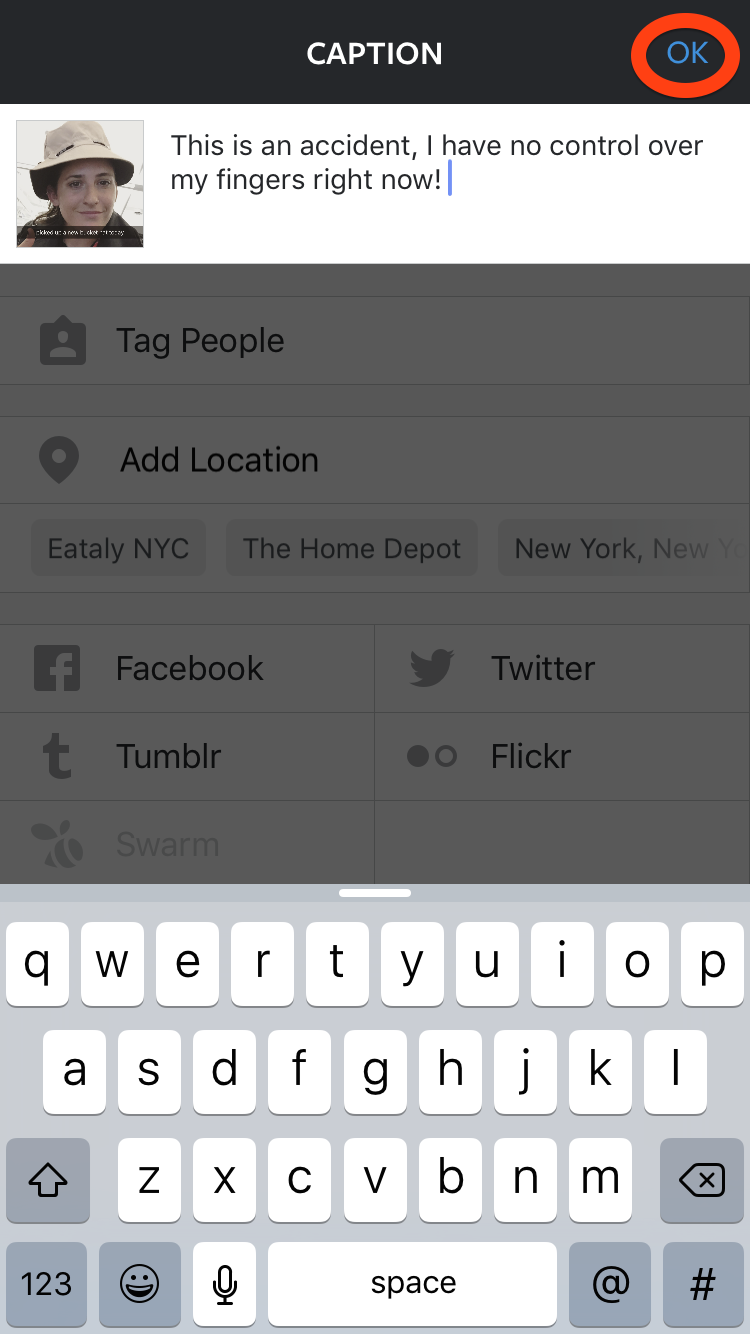 And then finally, without even thinking, I pressed share. SILLY ME.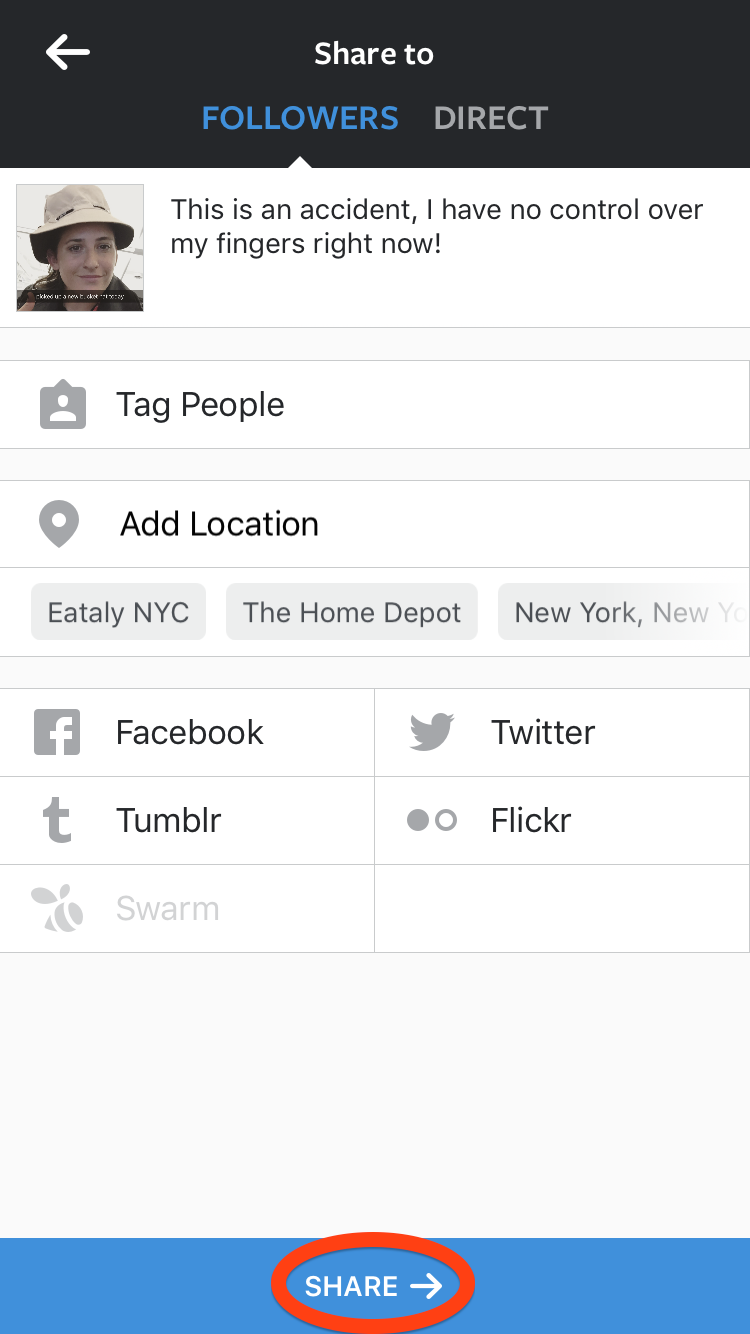 And then after all of that, I didn't delete it, because it was an accident, but my new bucket hat is cool, so whatever.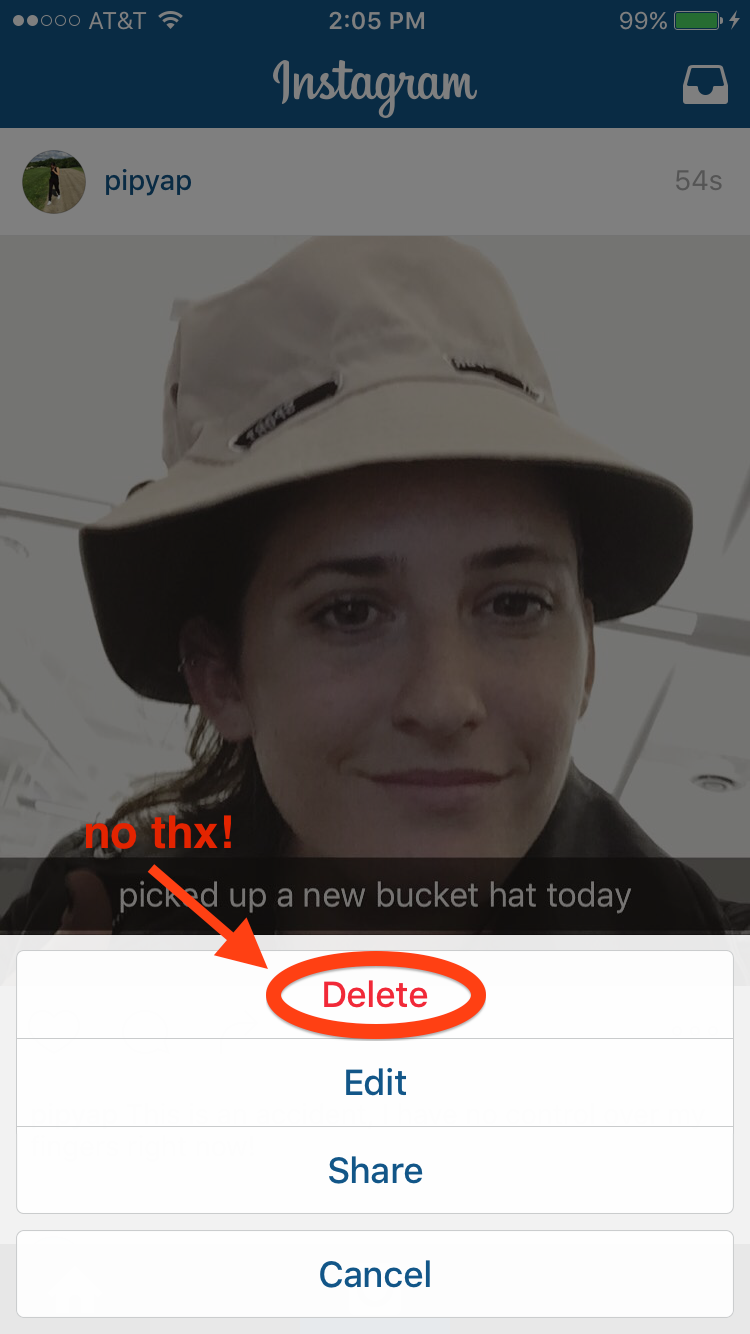 Oops. Something went wrong. Please try again later
Looks like we are having a problem on the server.
But enough about me and my bucket hat. On a scale of 1-10, how accidental do you think Ariana Grande's Instagram was?