Actress Julianne Hough decided to go all out in blackface for her costume as Orange Is The New Black's Crazy Eyes.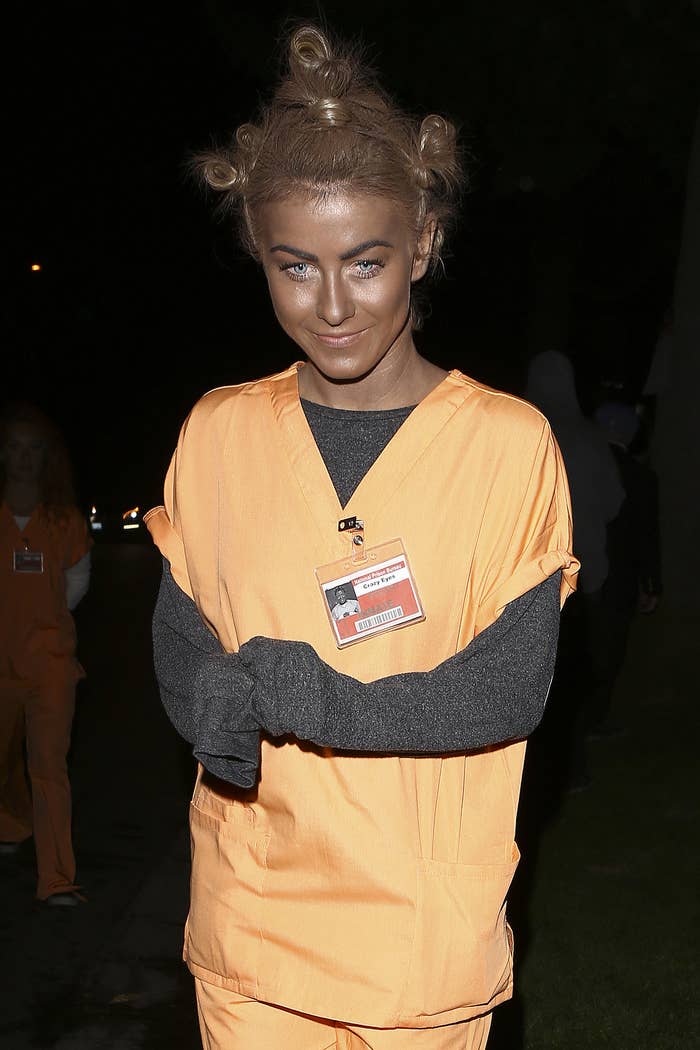 Ryan Seacrest's ex-girlfriend went with a group all dressed like characters from the popular Netflix series.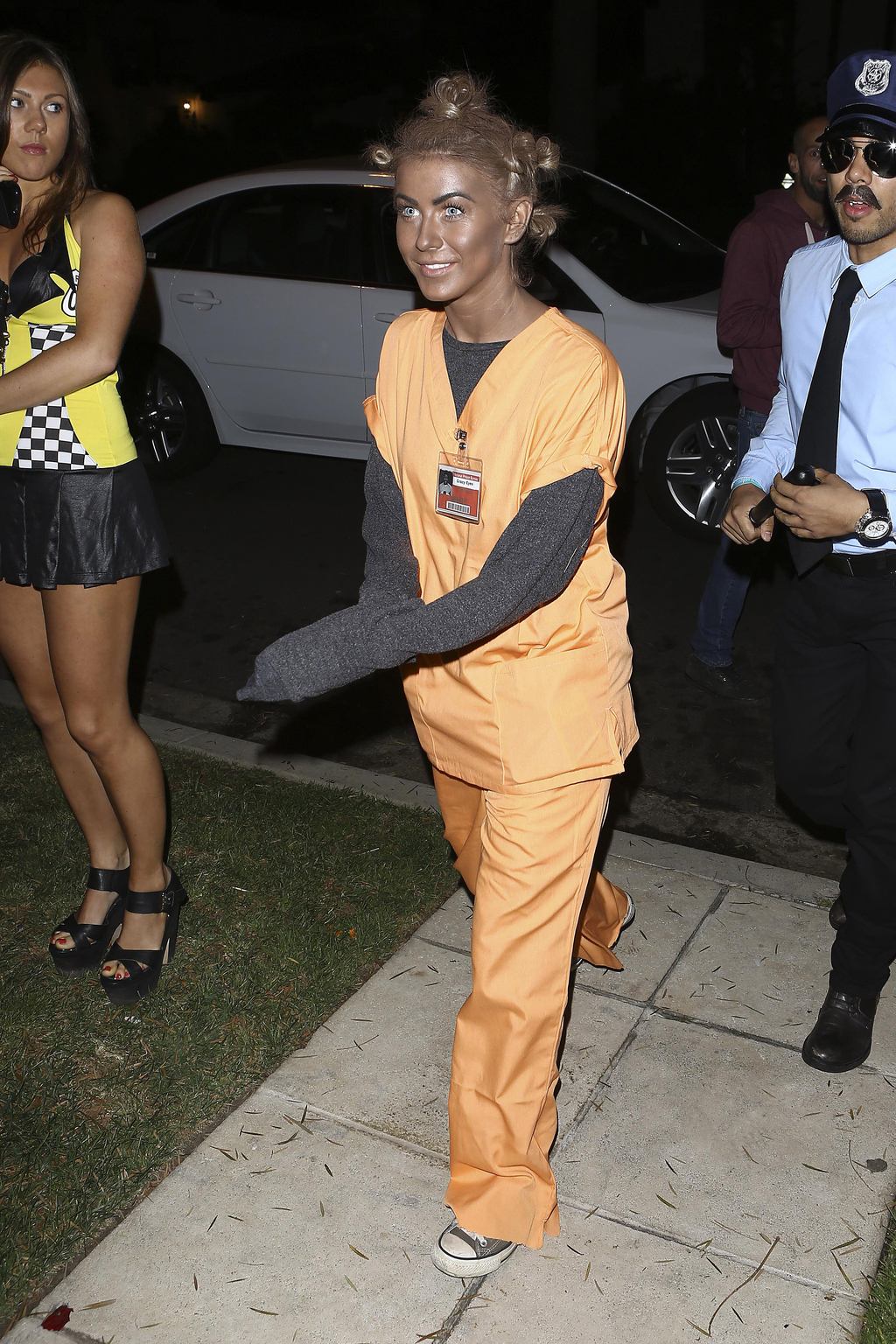 Julianne's brother, Dancing With The Stars' Derek Hough, commended the group's "genius costumes" in a post on Instagram. The photo has since been deleted.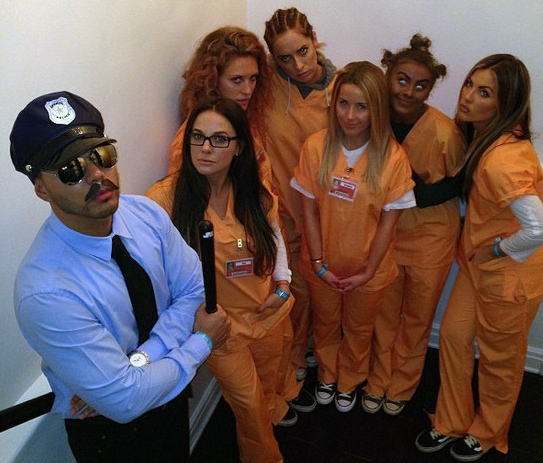 But some people were not too thrilled about Hough's decision to darken her skin tone.