And to celebrate, let's look through some of the best BTS pics from the show — here's a magnificant mix of cute Instagram pics and never-before-seen exclusive pics straight from the cast:
2.
This photo of Kate Reinders, Joe Serafini, Frankie Rodriguez, Julia Lester, and Larry Saperstein sporting their Ruth Bader Ginsberg masks:
4.
This photo of my new favorite co-anchors Sofia Wylie and Matt Cornett.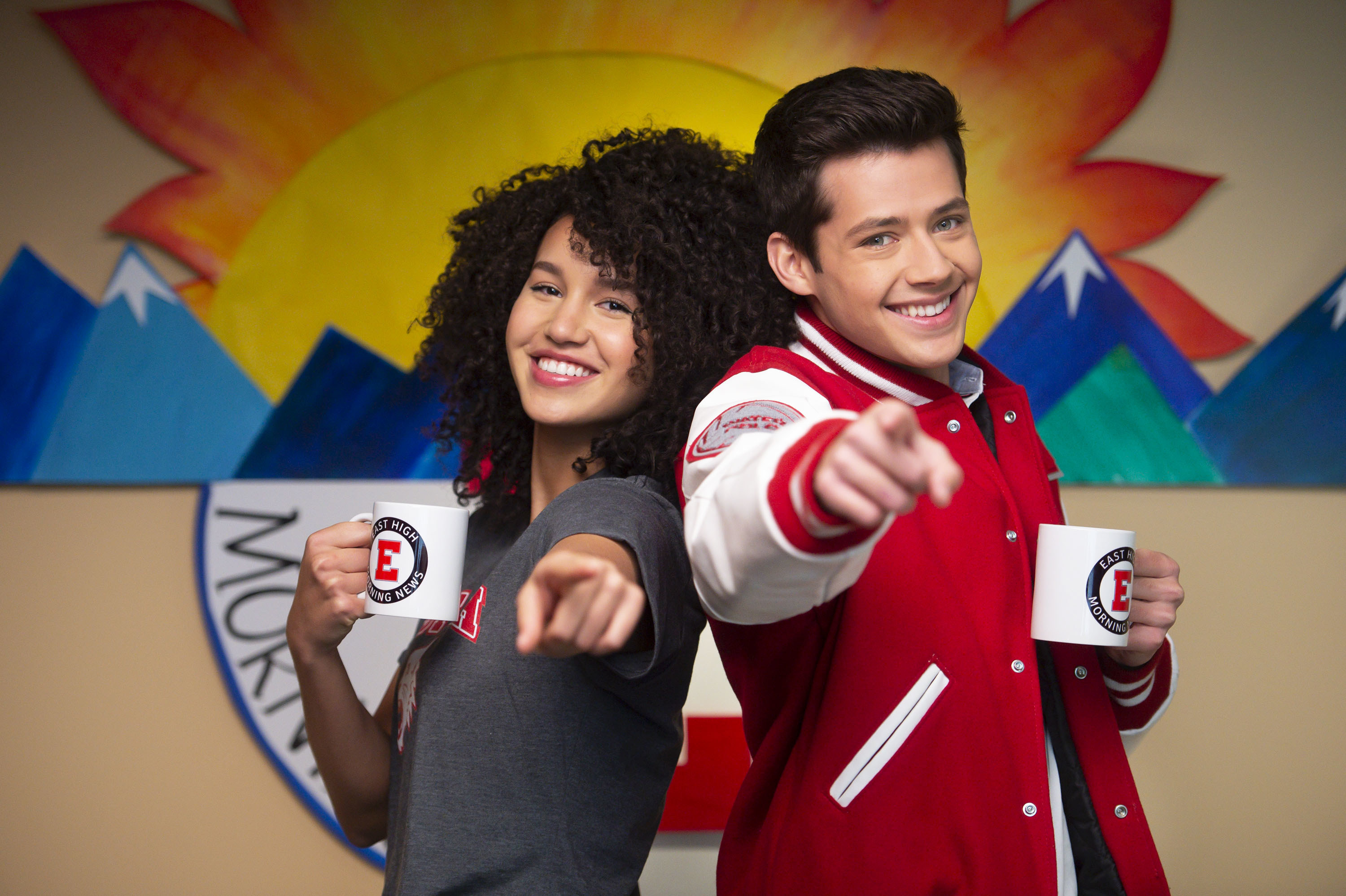 5.
This photo of The Beast and Gaston getting ready to duke it out: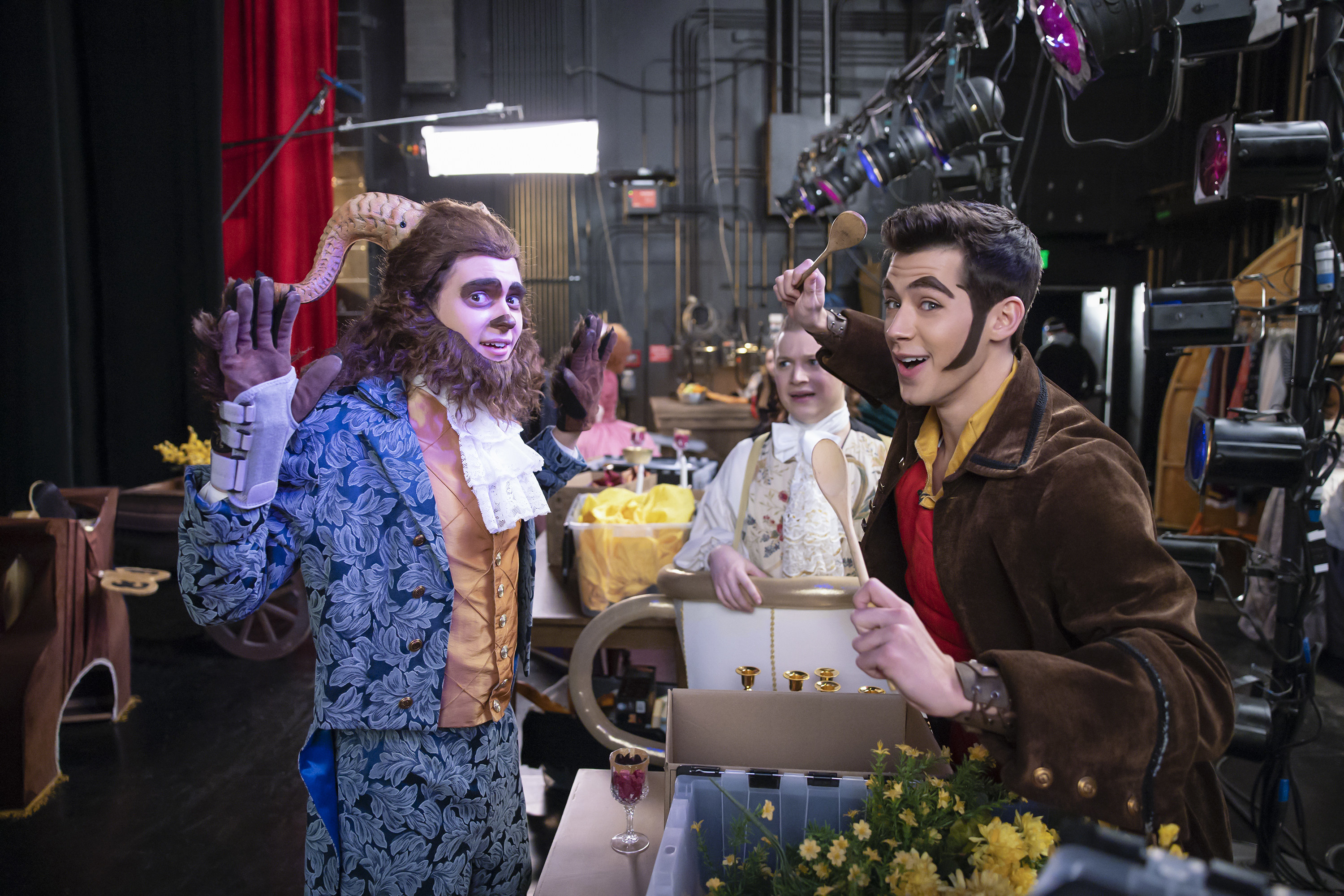 7.
This selfie of Dara Reneé and Frankie doing their best duck face:
8.
This adorable snap of besties Dara and Olivia: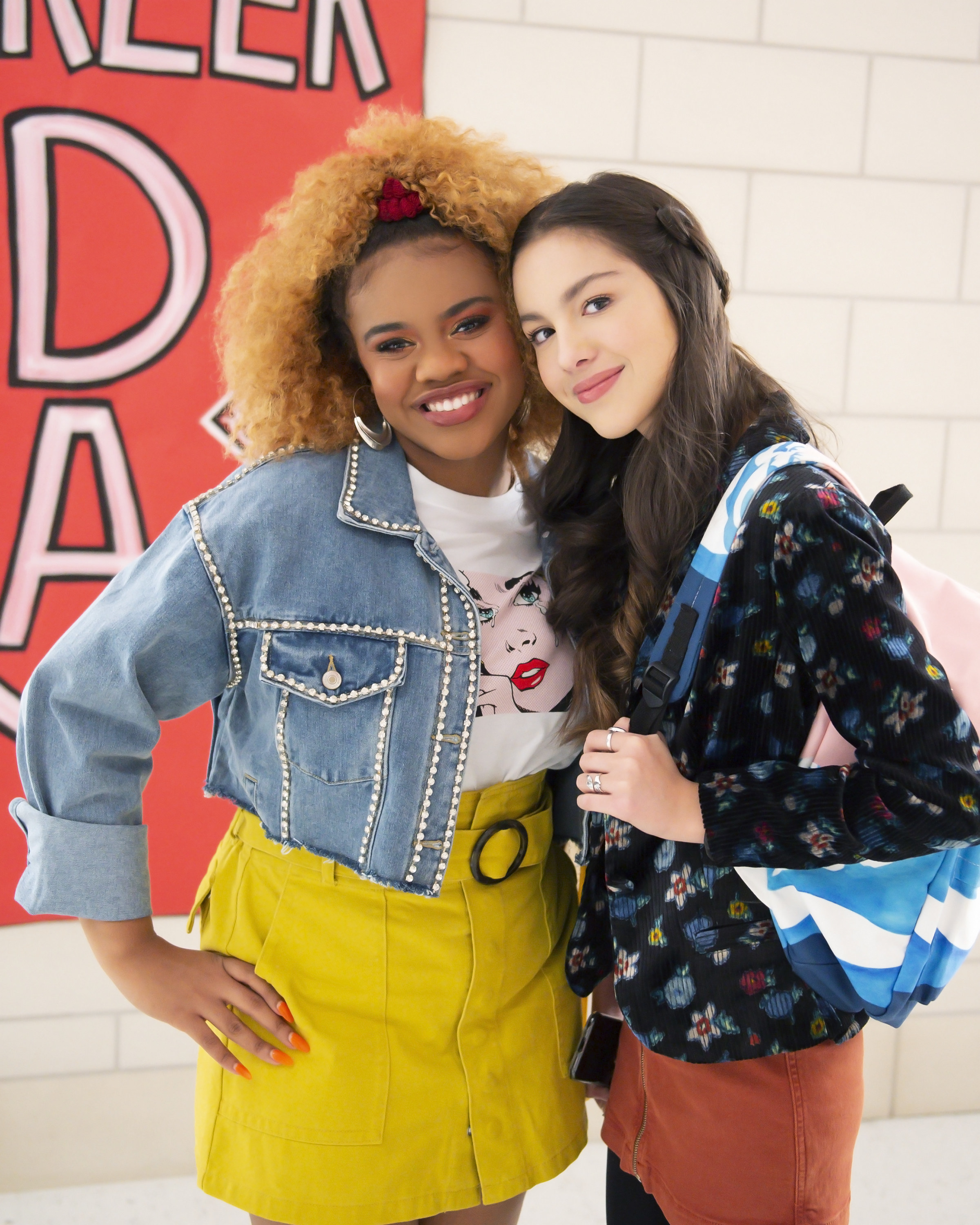 9.
This shot of Josh and Larry hangin' around between scenes: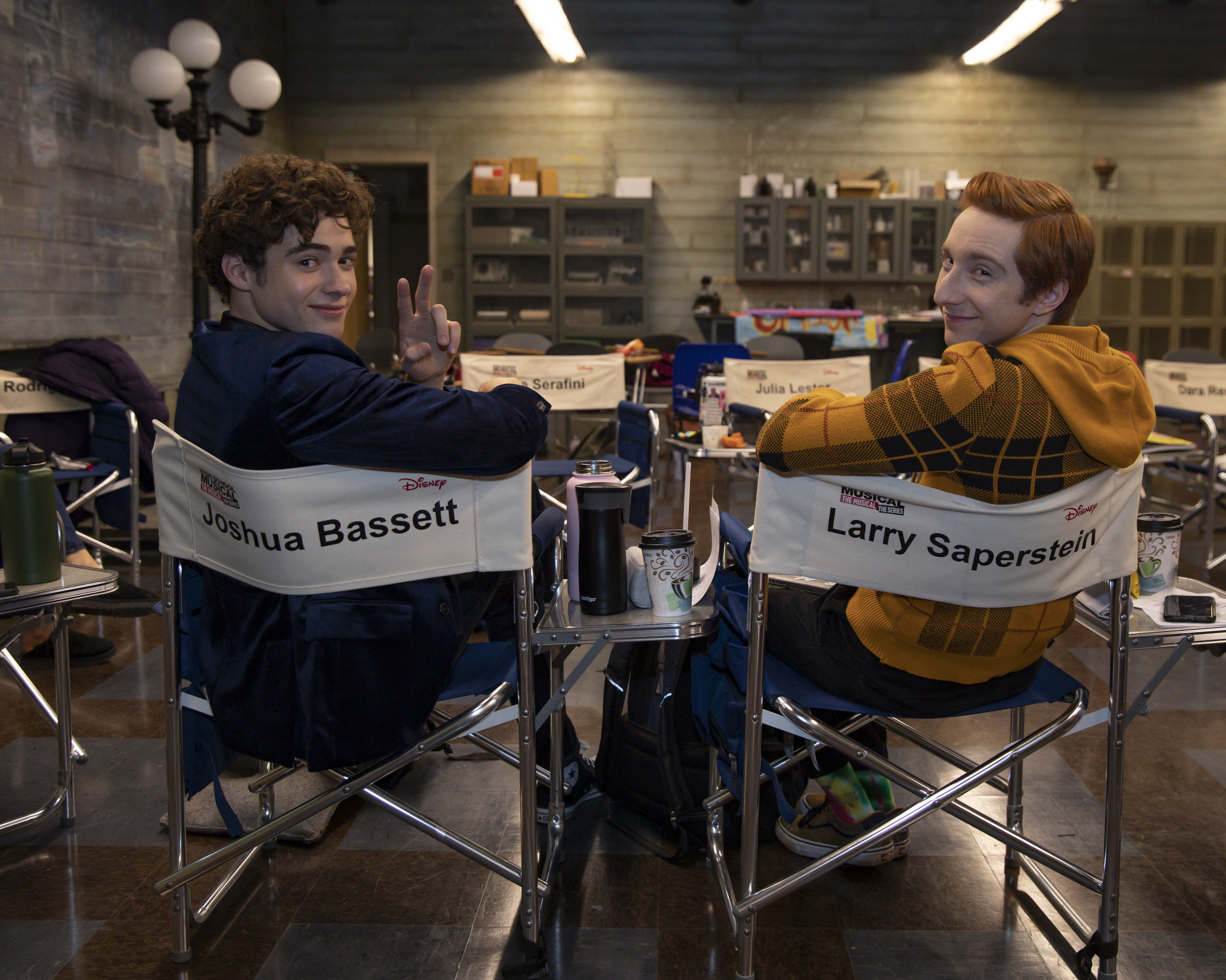 10.
This video of Josh's beastification:
11.
This shot of Olivia practicing some COVID-friendly dance moves: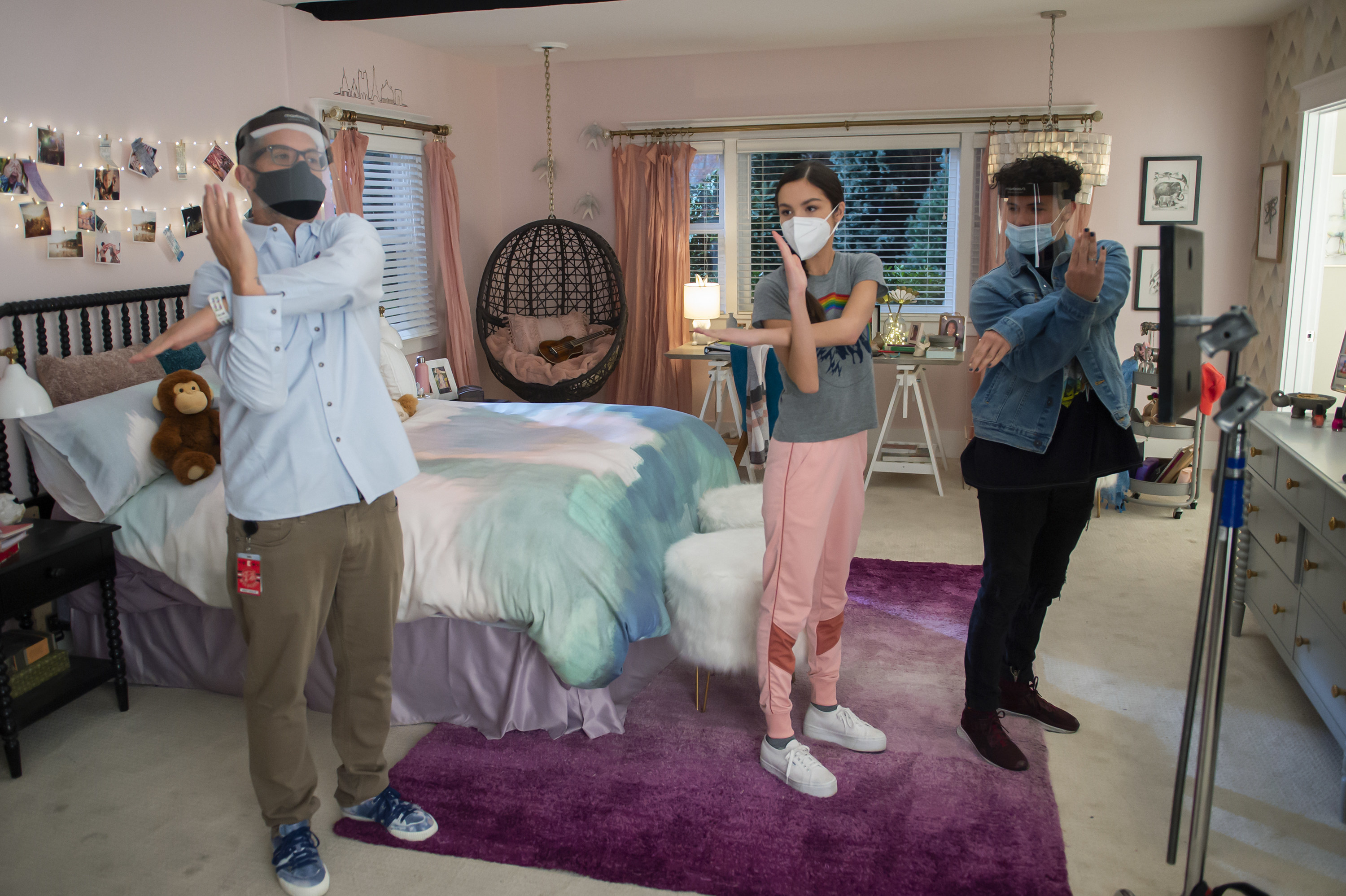 12.
This glamour shot of Julia that just proves she's a real-life Disney princess:
13.
This photo of Larry and Josh that basically looks like a promo poster for a brand-new buddy comedy series:
14.
This snap of Matt taking Seb's tractor for a spin:
15.
This sweet shot of Frankie, Joe, and SO much hay:
16.
This sneaky shot of Olivia getting ready to sing her heart out:
17.
This silly snap of Matt and Julia unleashing their inner 6-year-olds: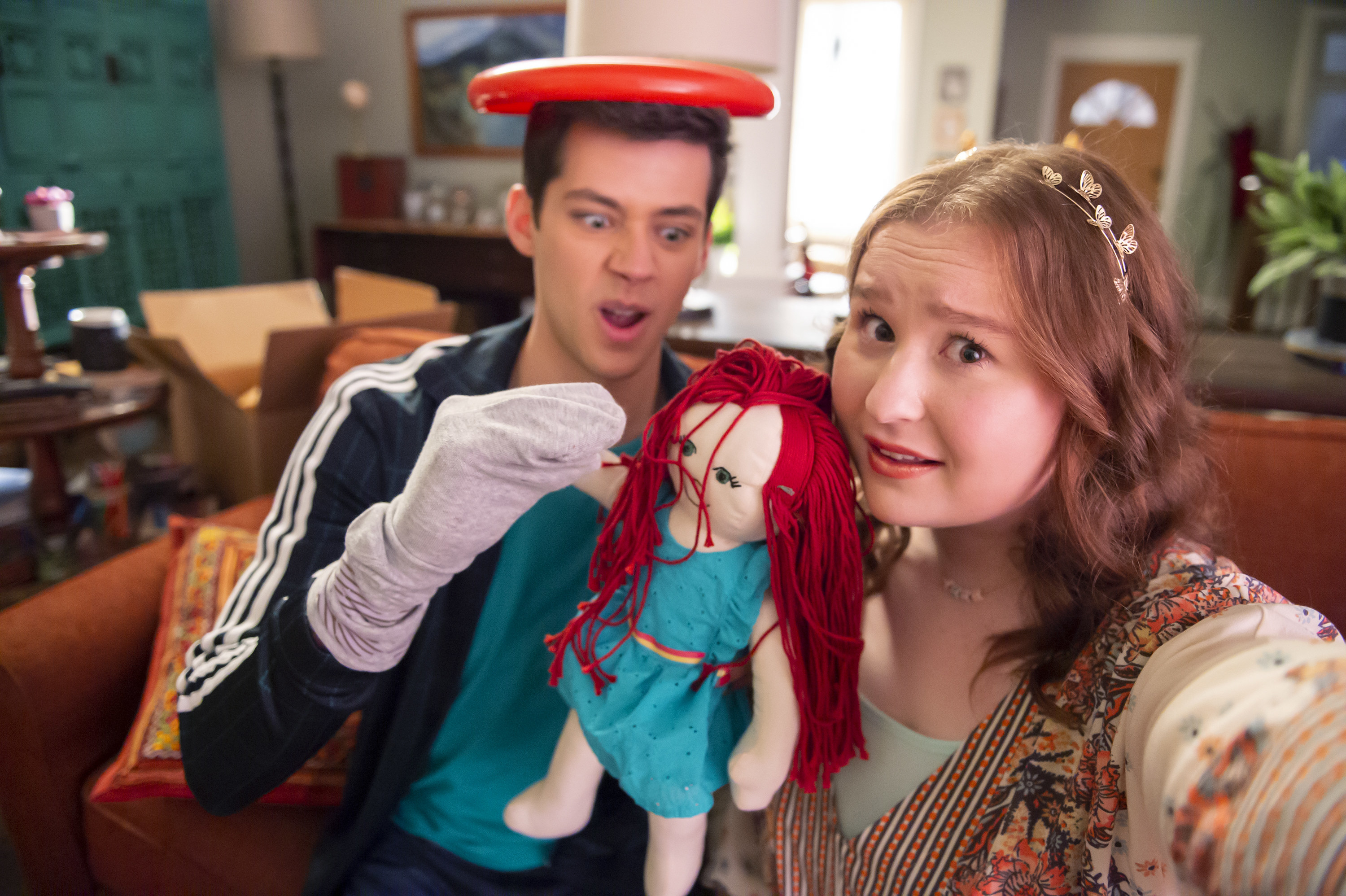 18.
This super awk but also adorable photo of Alex Quijano and Mark St. Cyr:
19.
This snap of Sofia, Joe, Dara, Julia, and Olivia having a total lovefest backstage:
20.
This photo of Dara and her onscreen mom, Kimberly Brooks, being the sweetest mother-daughter duo a person could ask for: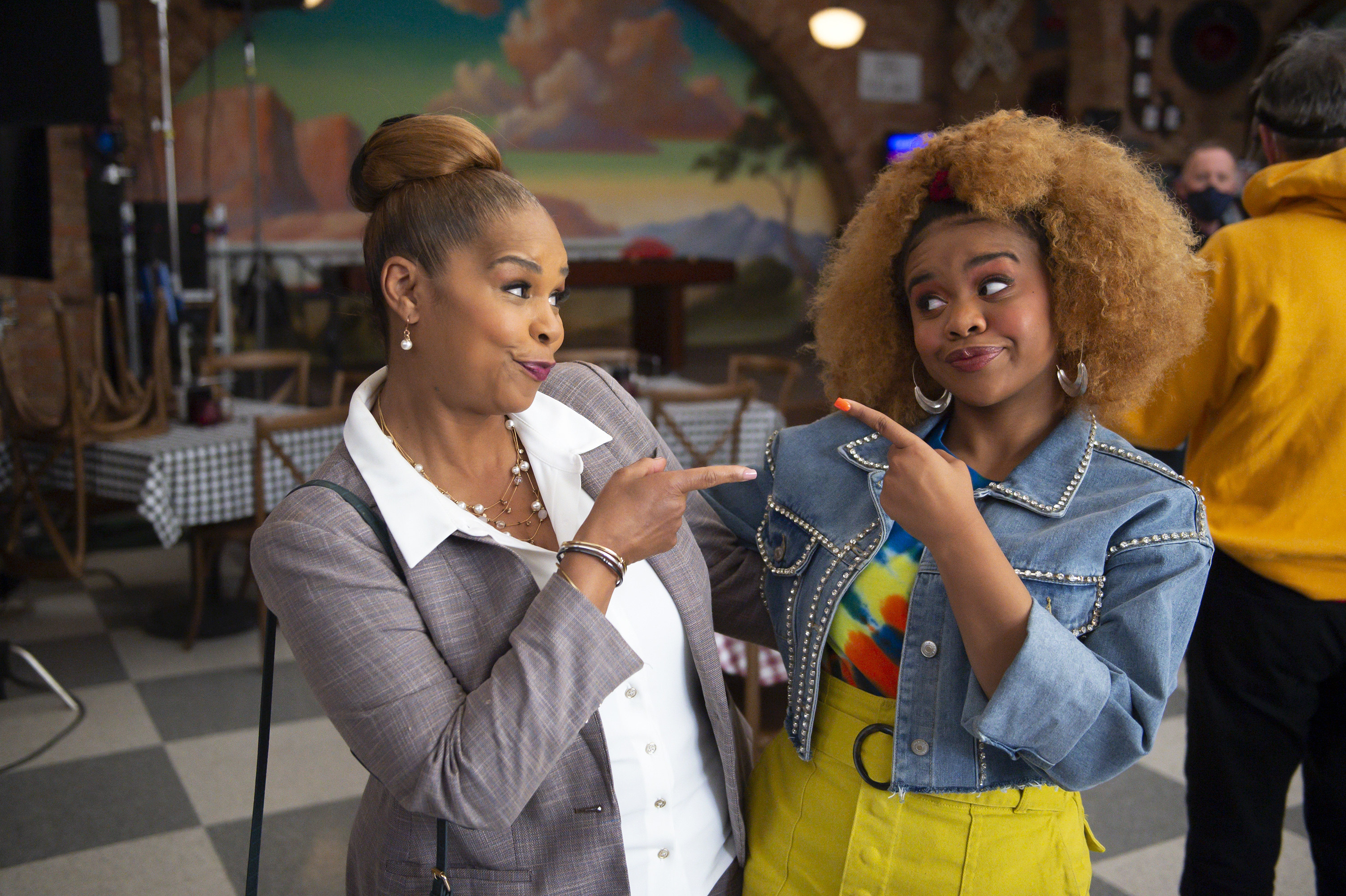 21.
This shot of Larry gazing at Julia that just proves Big Red and Ashlyn need to be endgame:
22.
This smiley snap of Frankie, Kate, and Derek Hough inside the costume shop:
23.
This silly shot of Larry hanging out with his new costars — Olivia Rose Keegan, Roman Banks, and Andrew Barth Feldman:
24.
This photo of Olivia and Derek trying out their best North High intimidation tactics: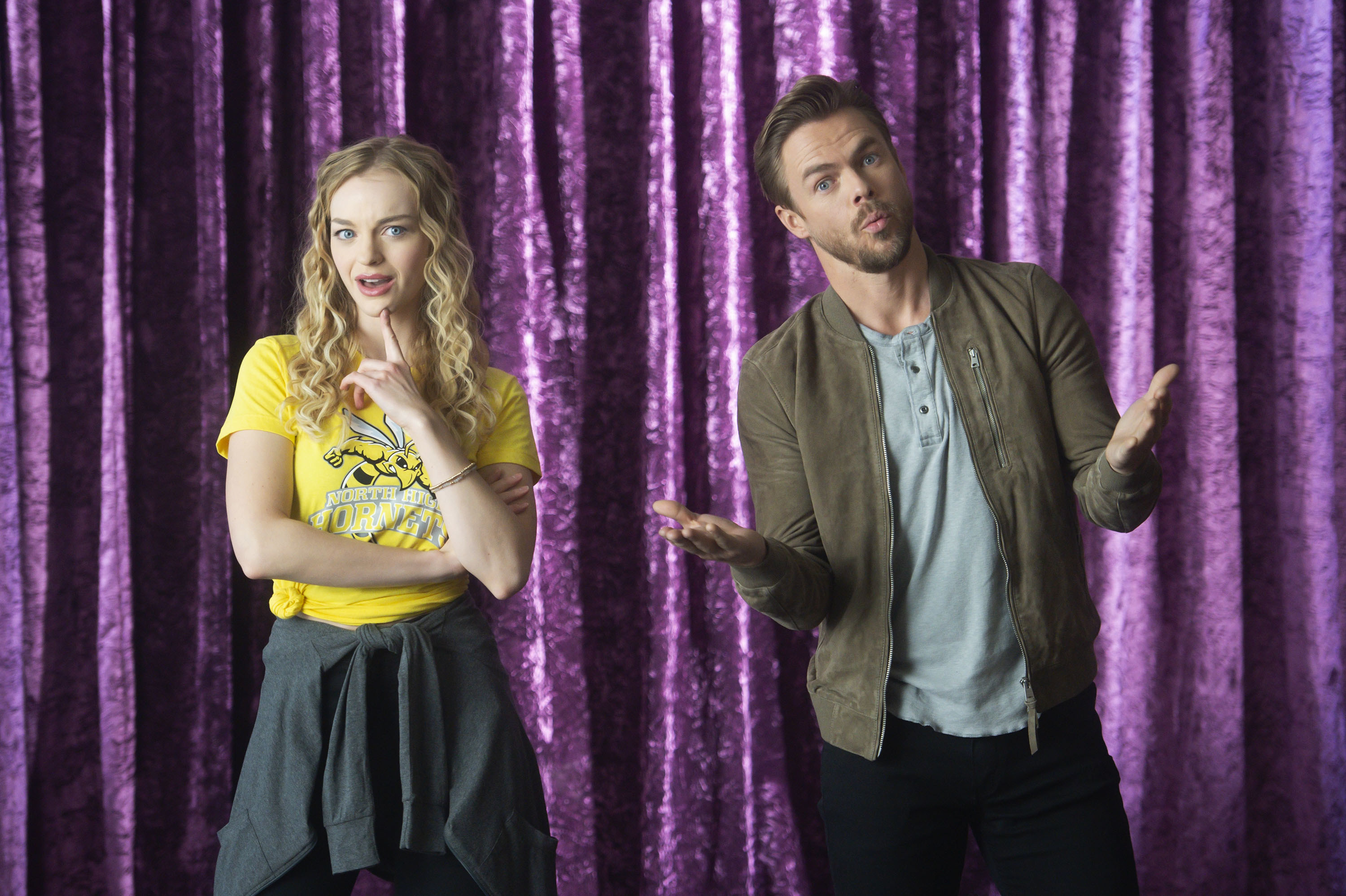 25.
This photo of power duo Julia and Sofia goofing around backstage: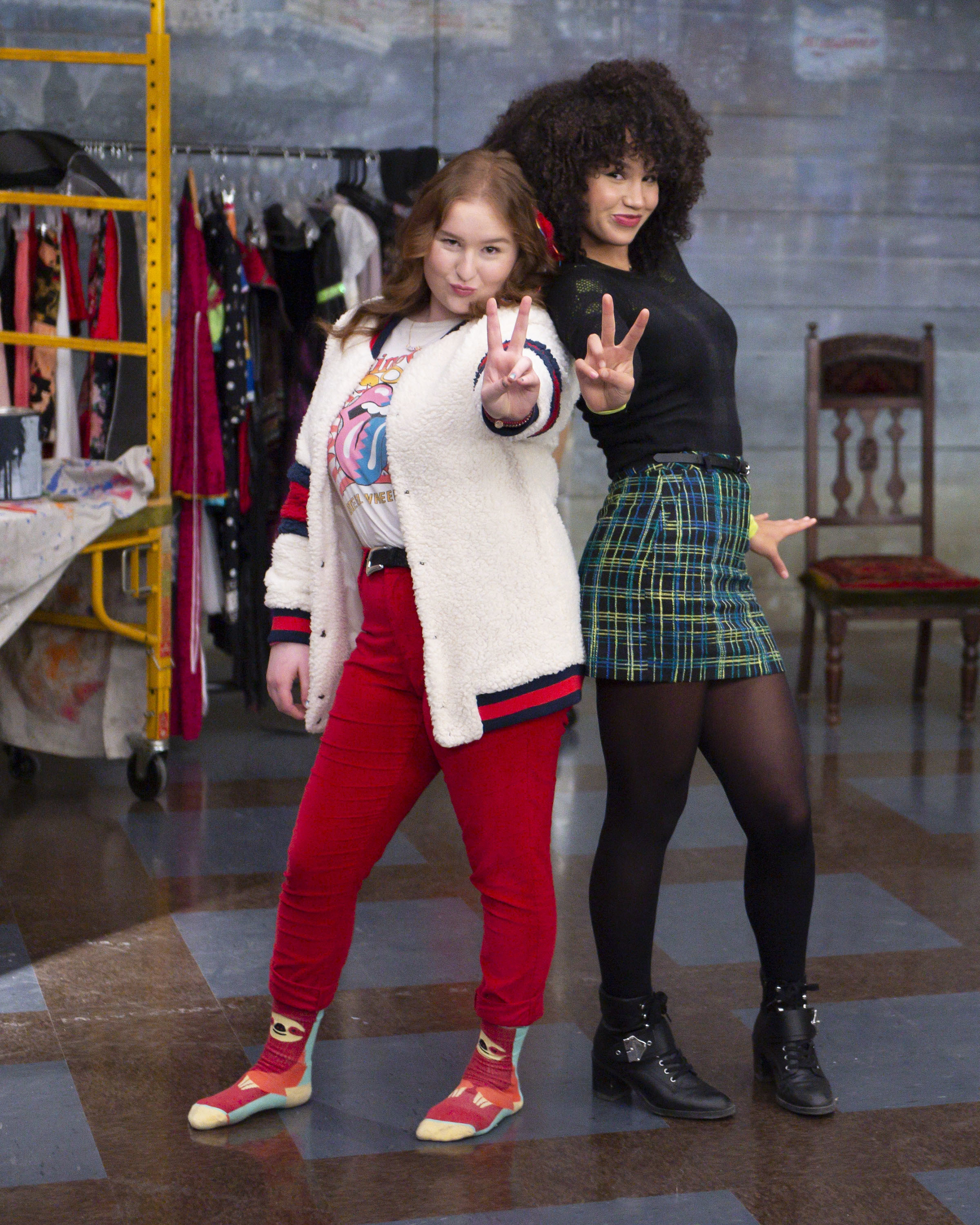 27.
This photo of Roman and Olivia that honestly kinda looks like an outtake from The Masked Singer: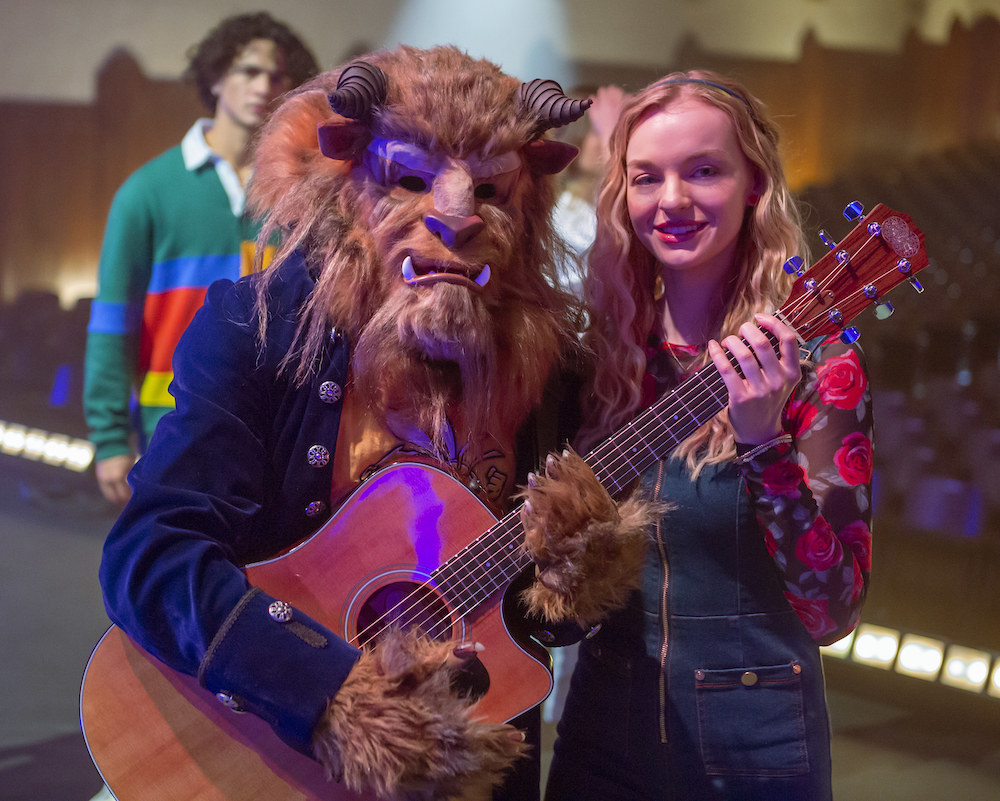 28.
This super-sweet group hug moment with Joe, Frankie, and Kate: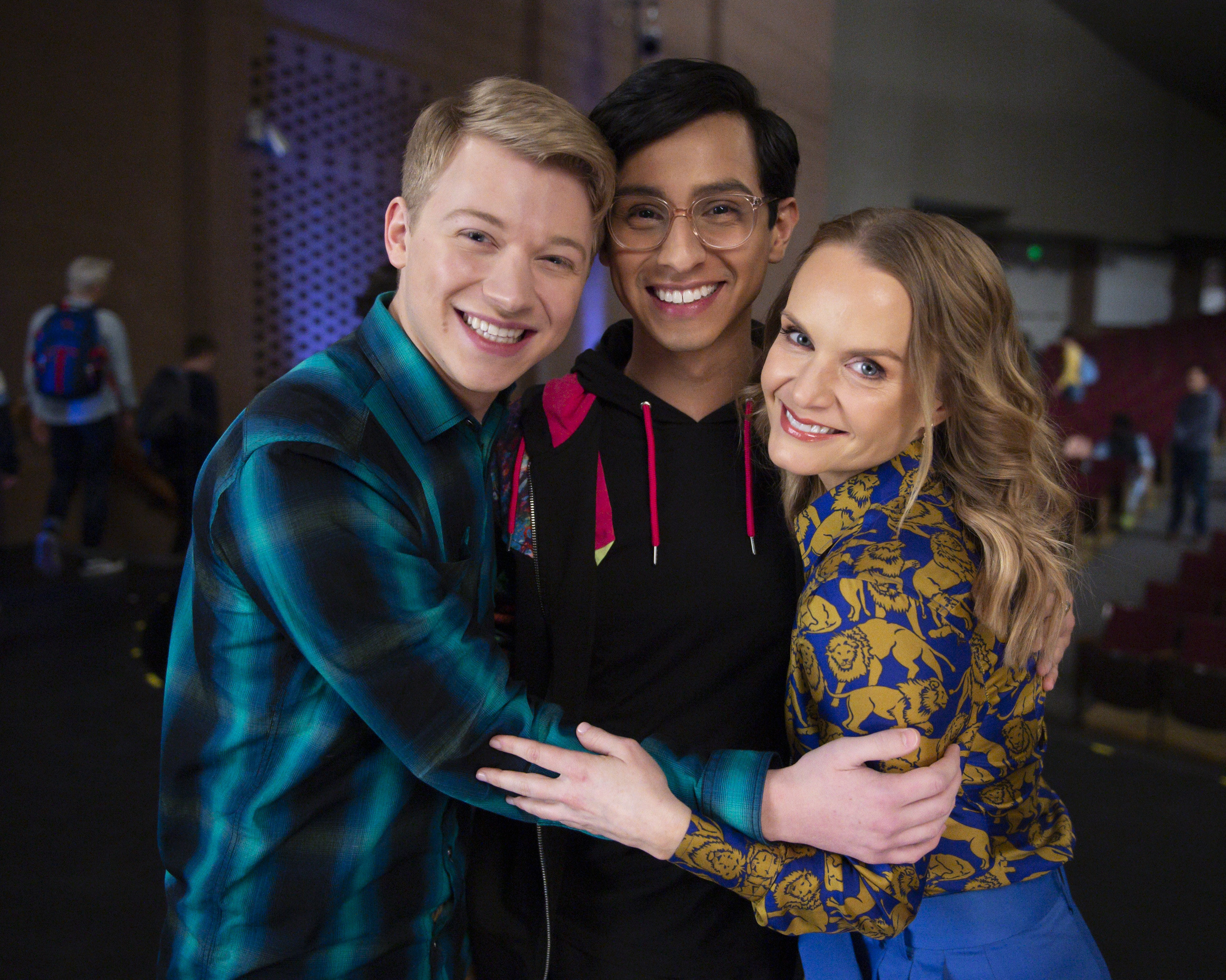 29.
This shot of Larry, Julia, and their Pride pizza: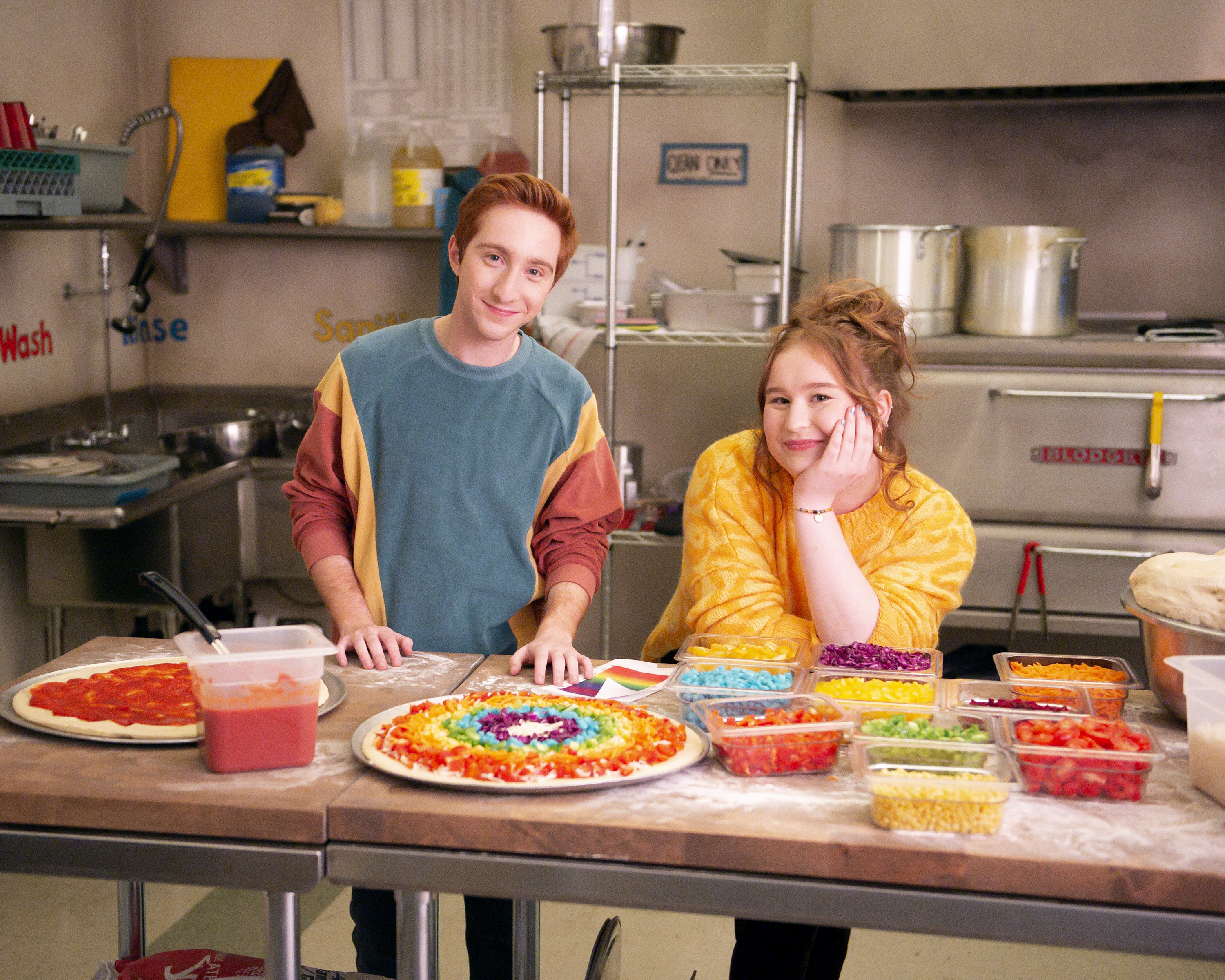 30.
This sweet shot of Joe sittin' pretty in his Chip costume:
31.
This super-cute snap of Frankie and his mini-me, Noah Rico.
32.
This sweet video of the cast being total goofs on set:
33.
And finally, this group pic that's already making me wish for a third season: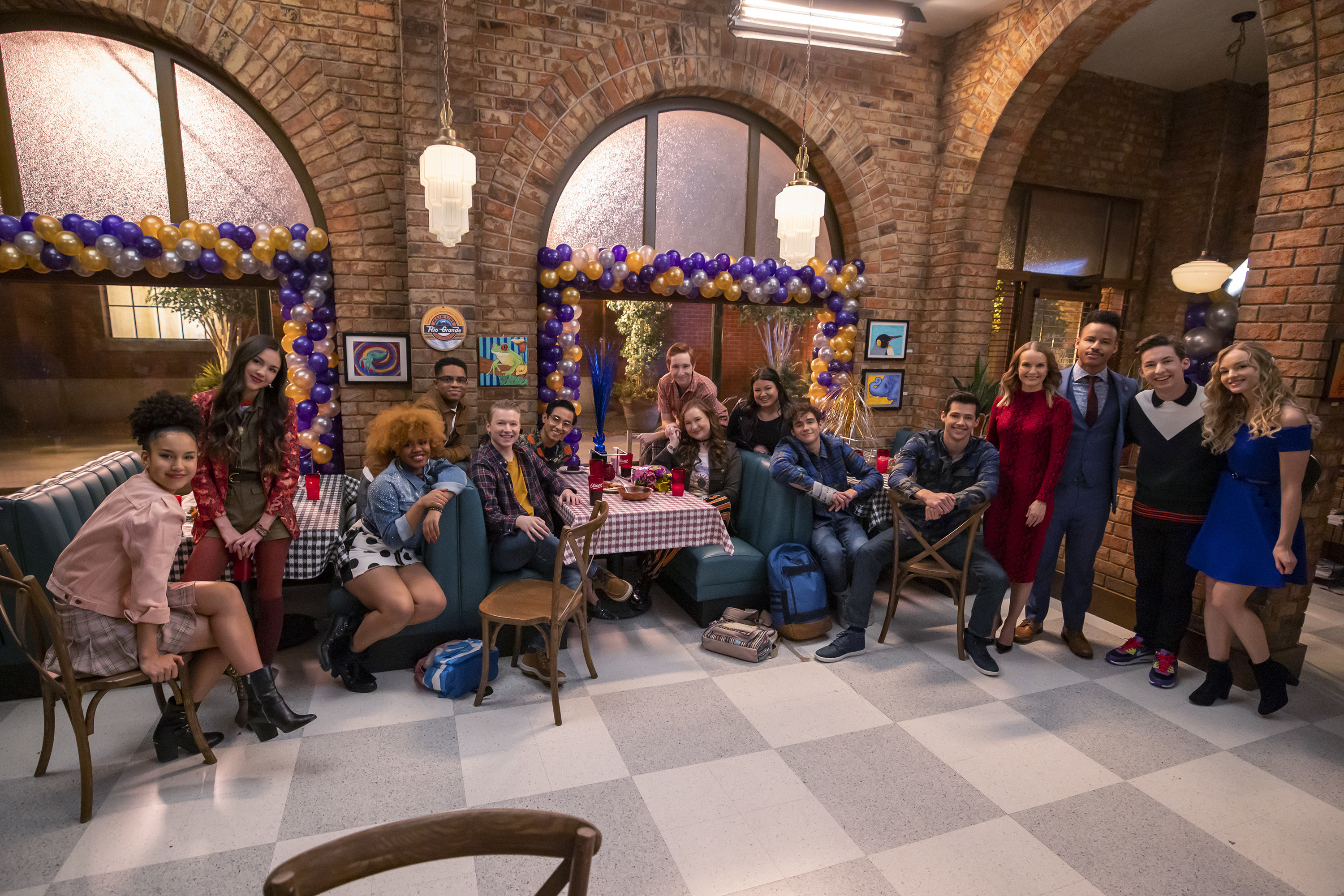 So, are you psyched for Season 3? Tell us in the comments. And be sure to watch the Season 2 finale of HSMTMTS, streaming on Disney+ now!