Unless you were born yesterday and are, like, a literal baby that can't read or do anything, then you must know about Greta Gerwig's Barbie.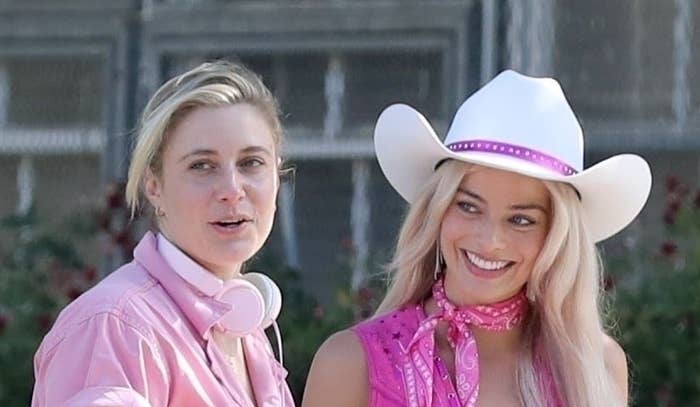 Margot Robbie plays Barbie.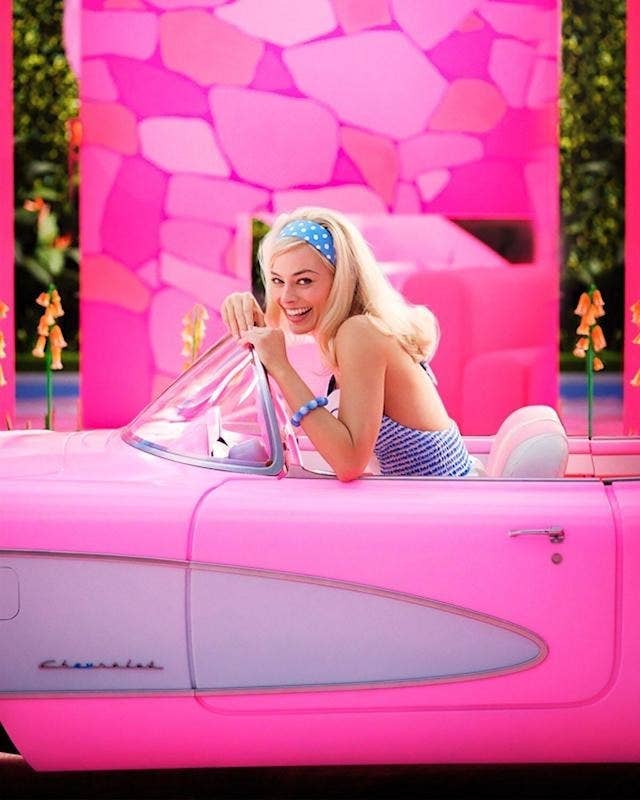 And Ryan Gosling plays Ken.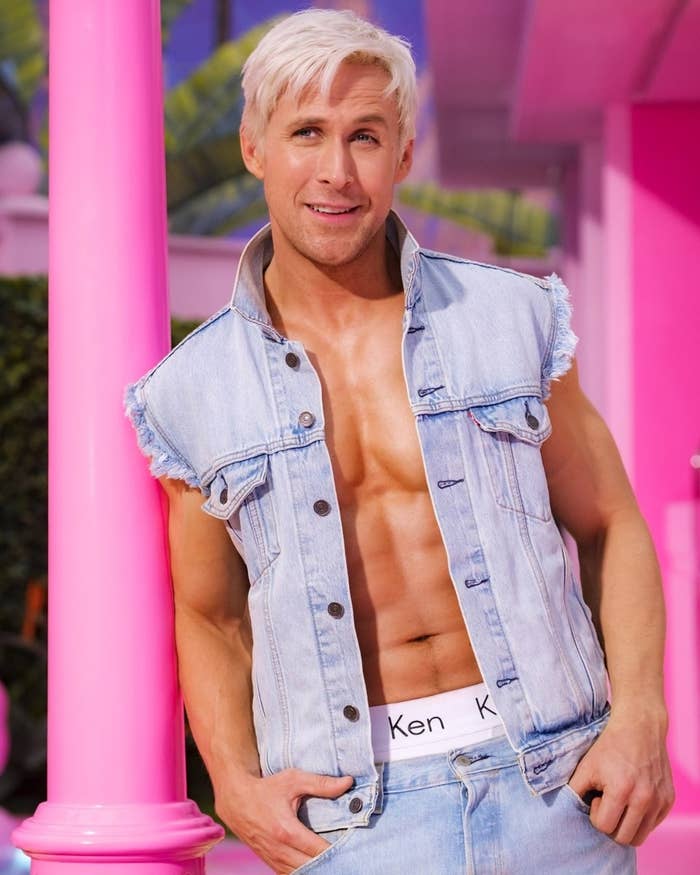 There are also about 87 other famous people in this movie. And yet, we know practically nothing about it!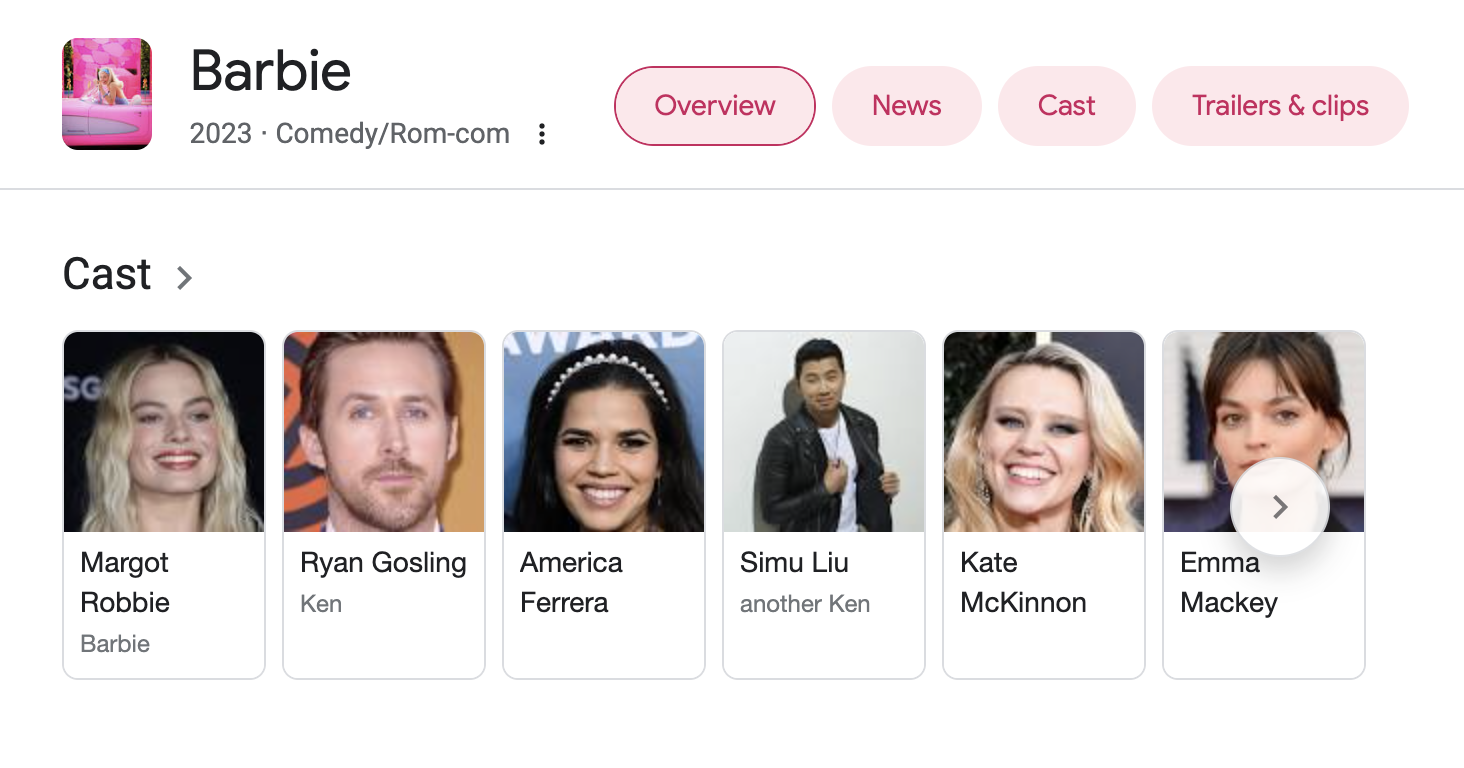 Here's what we do know based on the pics from the set thus far.
Ryan Gosling will wear a cute little fringed cowboy outfit with a pink scarf.
Margot Robbie will wear this pink two-piece outfit, made up of flared pants and a western-style vest.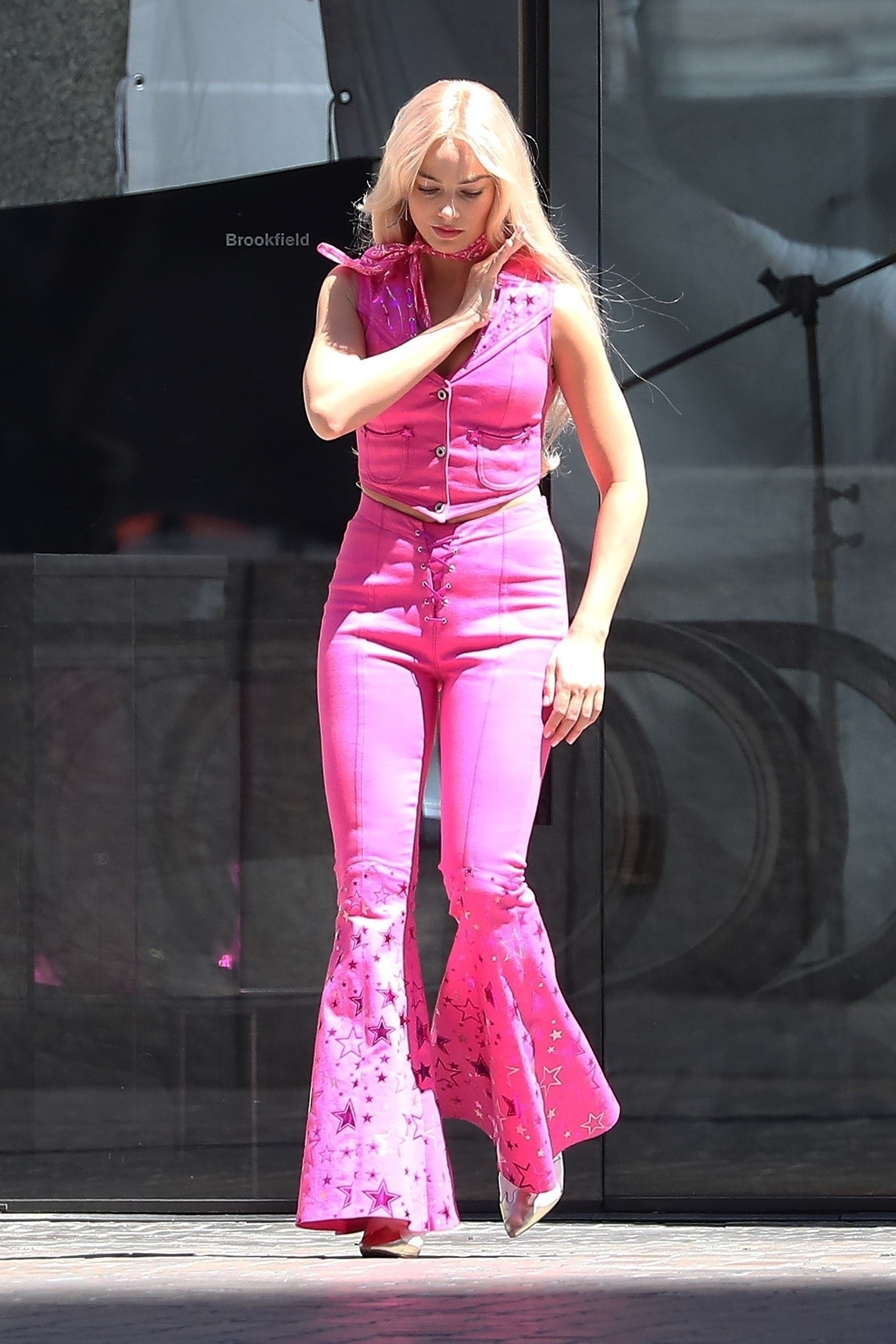 Margot/Barbie will at one point go rollerblading with America Ferrera's character.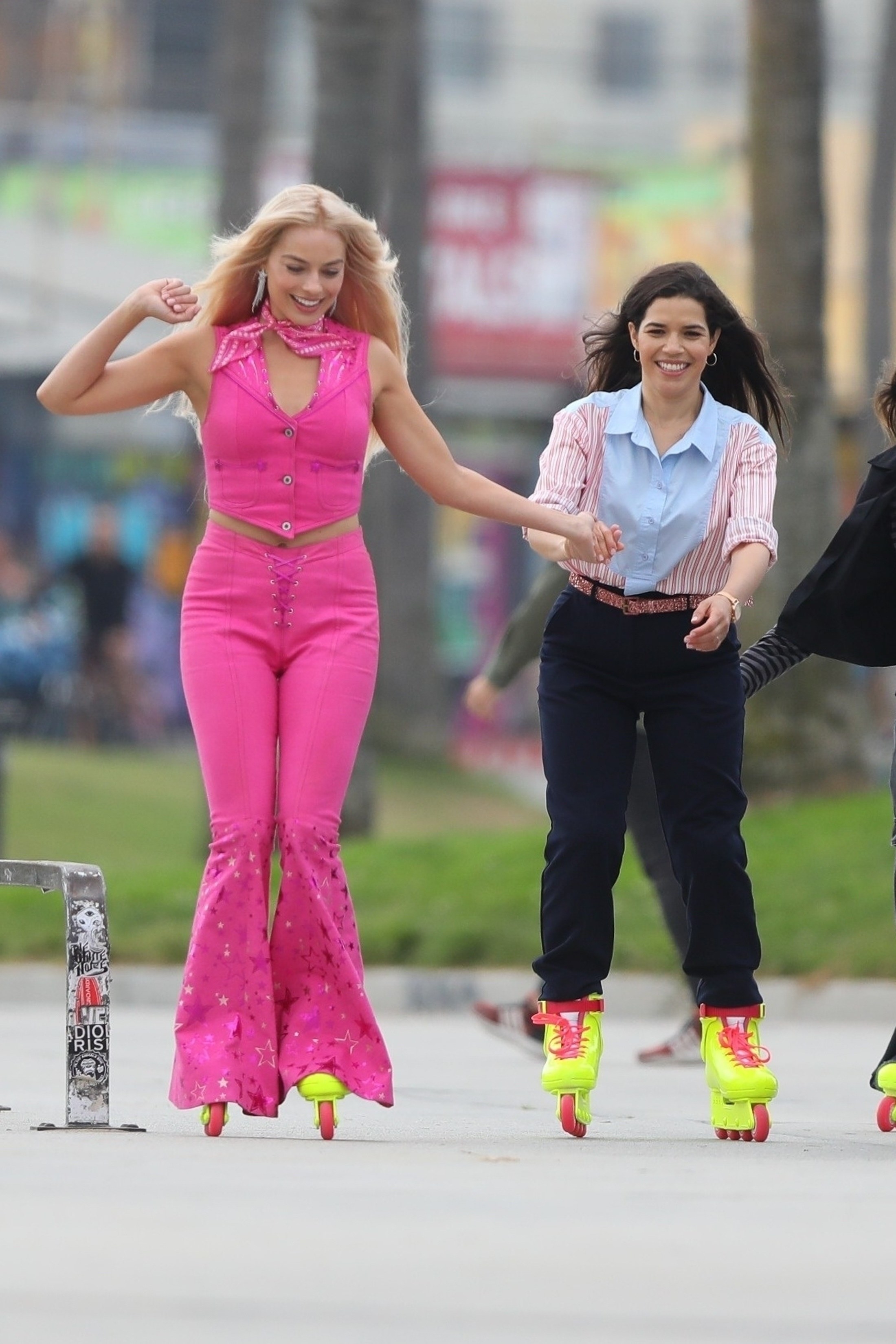 Will Ferrell's character will wear a suit and also go rollerblading.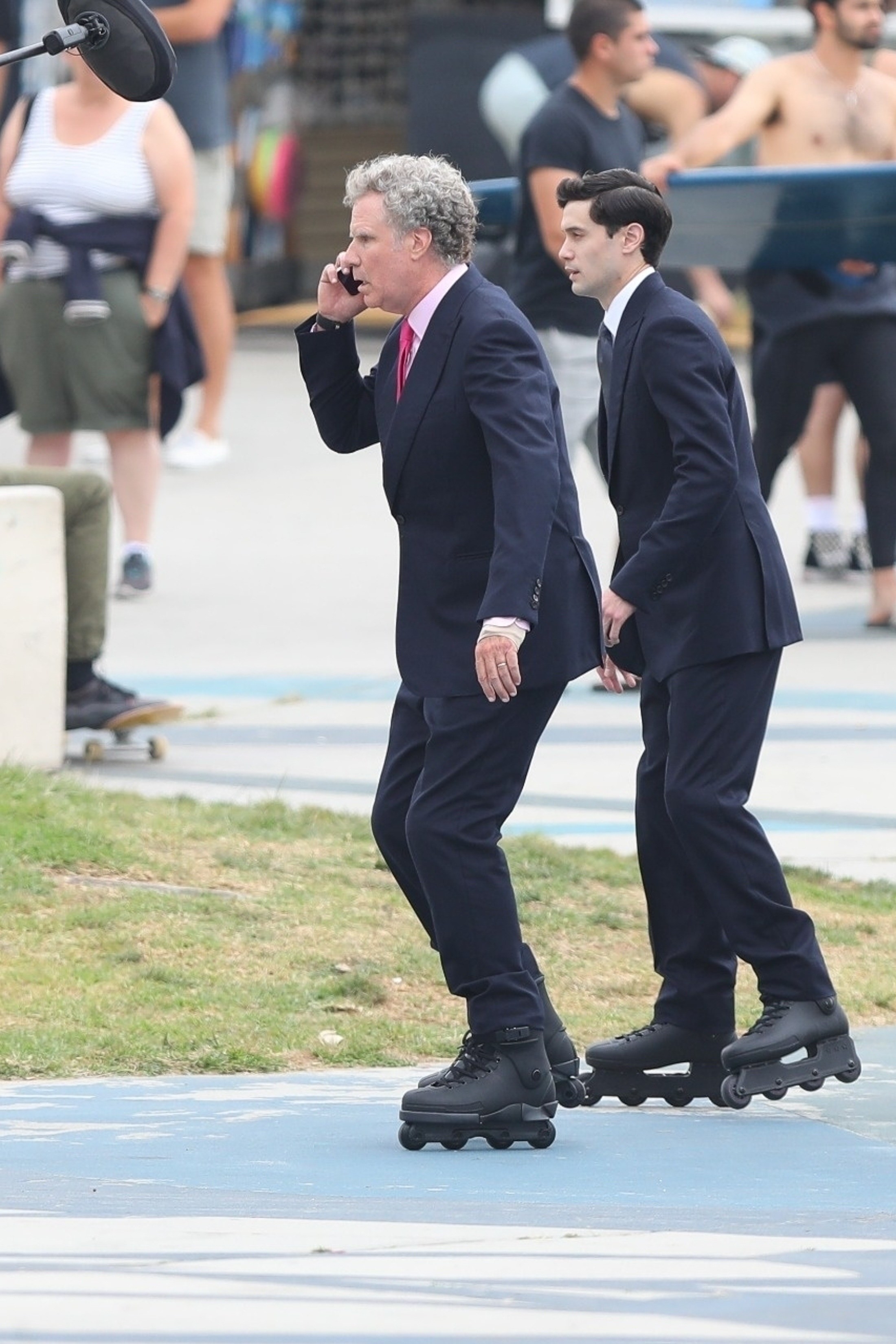 And he will be angry while he does this.
In fact, it seems there will be many angry men on roller skates.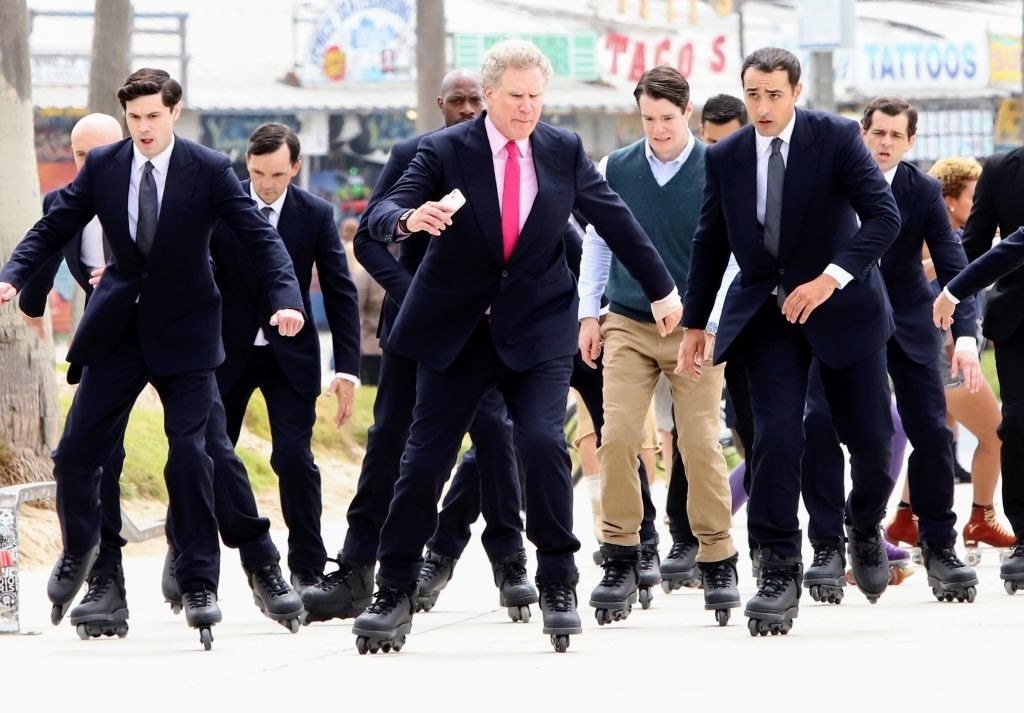 There will be an outfit change in which Margot and Ryan wear neon ensembles.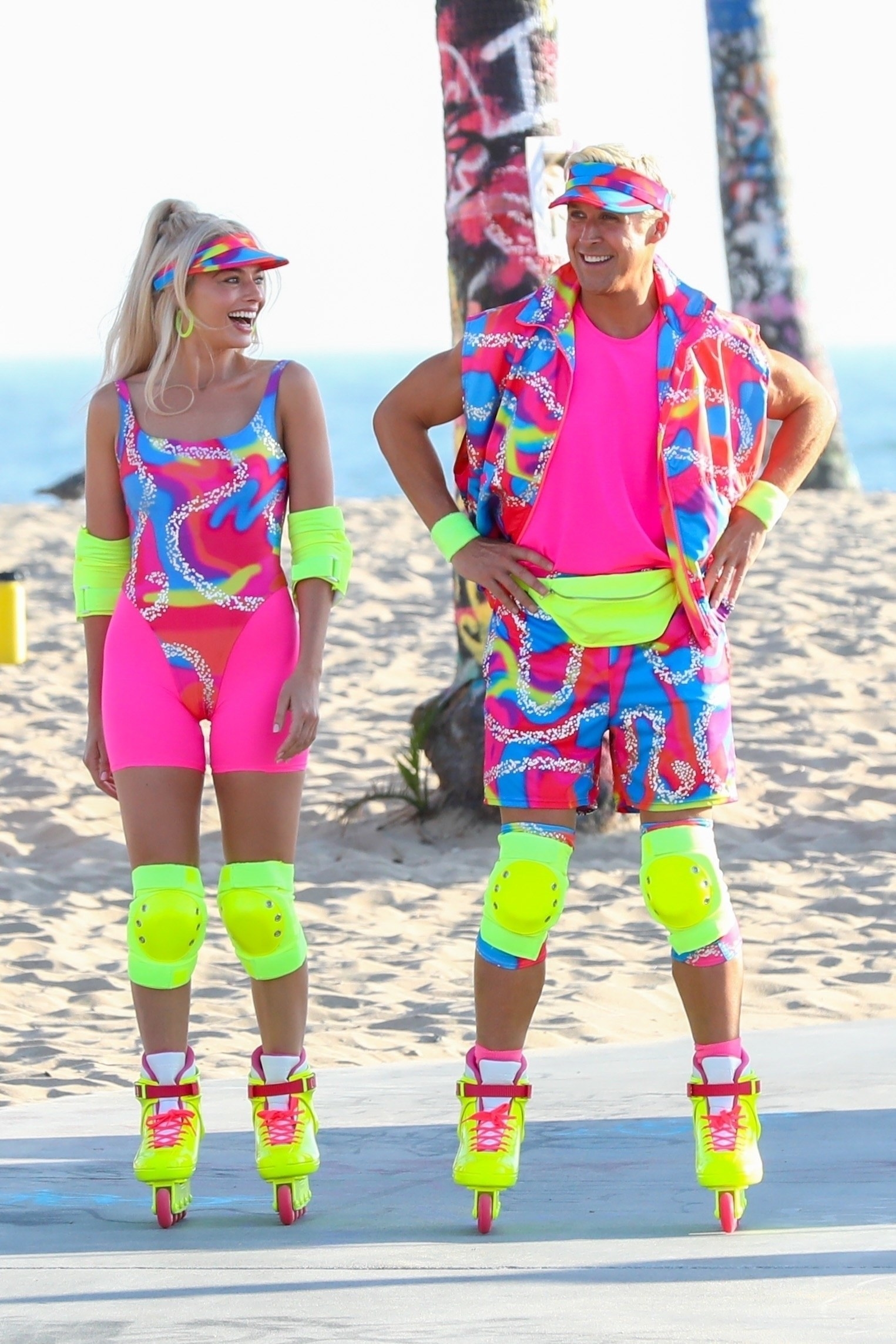 They will rollerblade in these as well.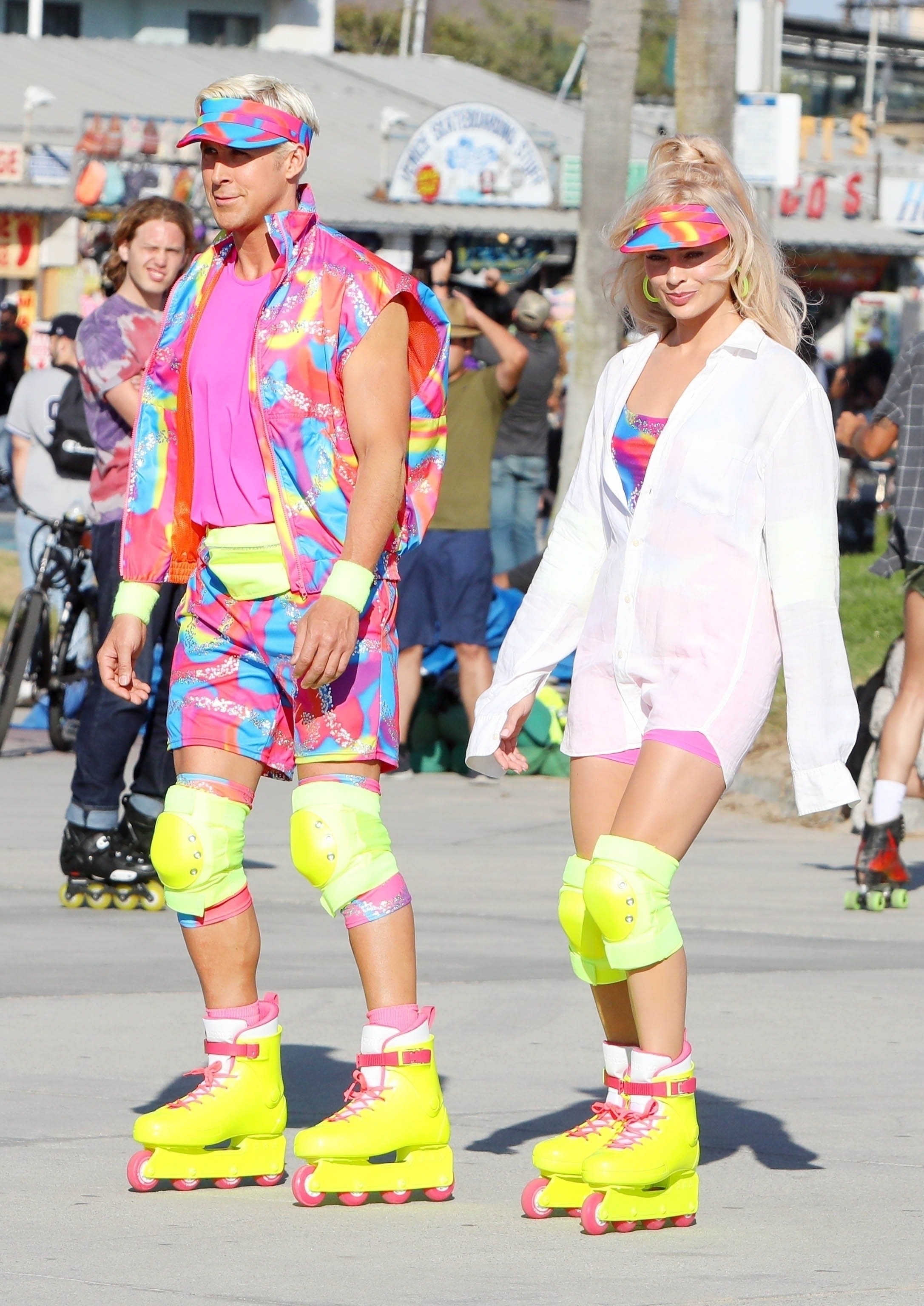 Ryan/Ken's outfit is a bit different, but that's called Greta using her artistic license.
Sorry, was that pic of Ryan too small? HERE IT IS BIGGER: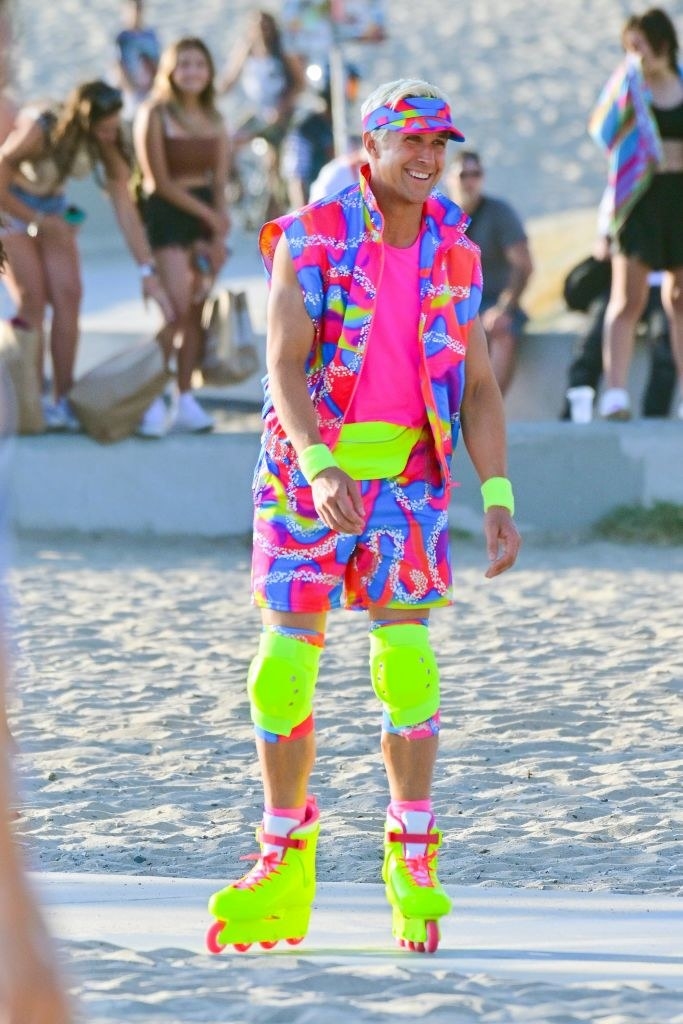 And just for shits 'n' giggles, here's another one of our main duo living, laughing, and loving.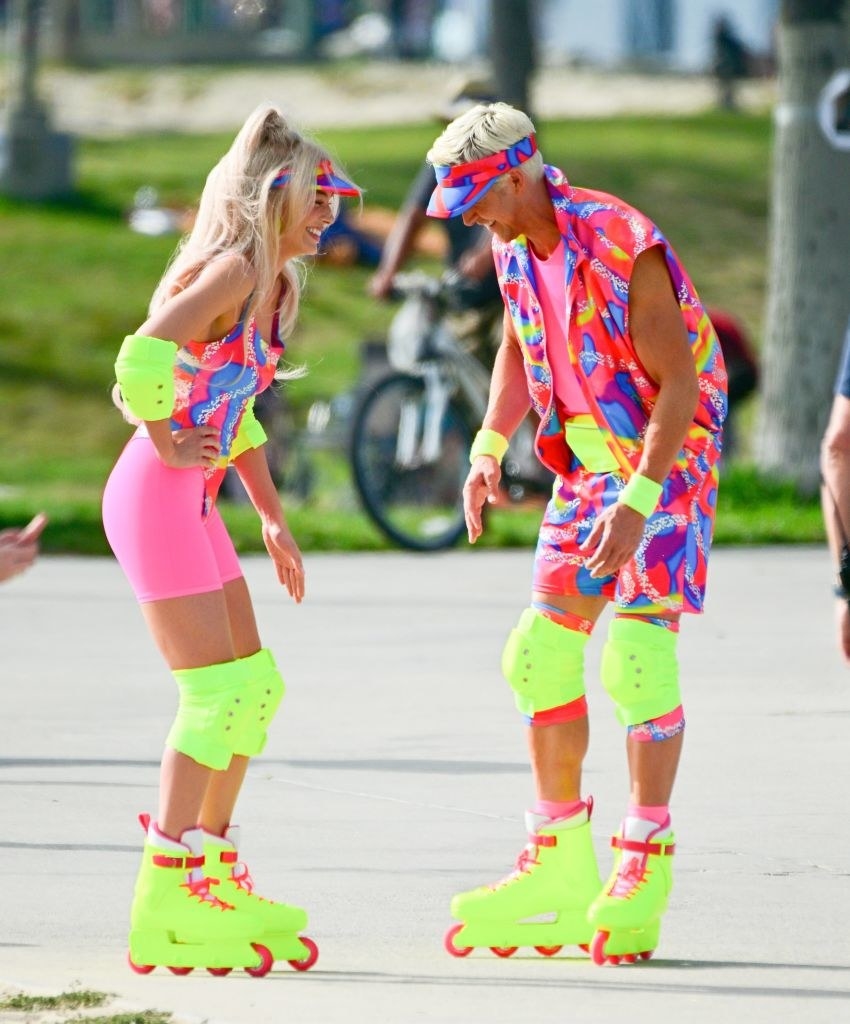 Okay, here are just a couple more pics of them filming this scene because I get to download these basically for free, so why not show you?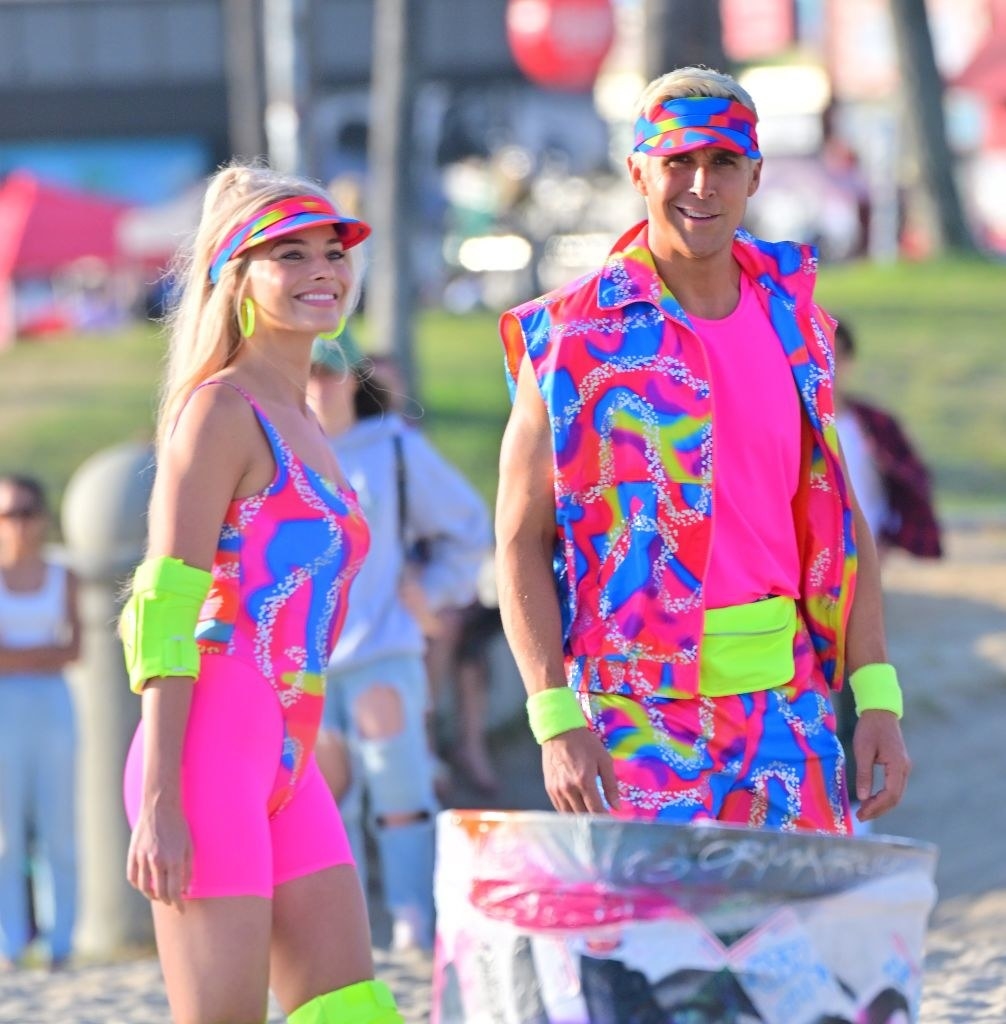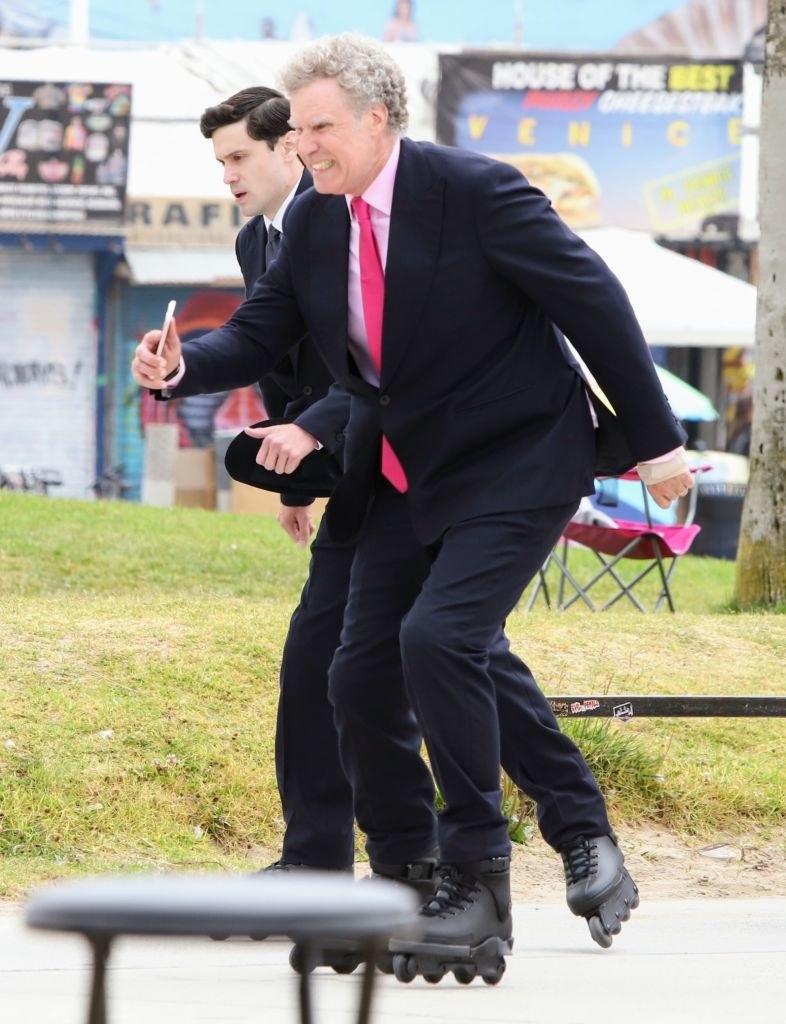 Also an important thing to note is Greta Gerwig has been directing while wearing a pink jumpsuit.