Halloween Taylor Swift Is Here And She Brought All Her Friends
'Tis the season!
ALERT! ALERT! THIS IS A CODE RED TAYLOR SWIFT SEASONAL UPDATE!!!
Last night Taylor was seen in her lastest form: Halloween Swift!!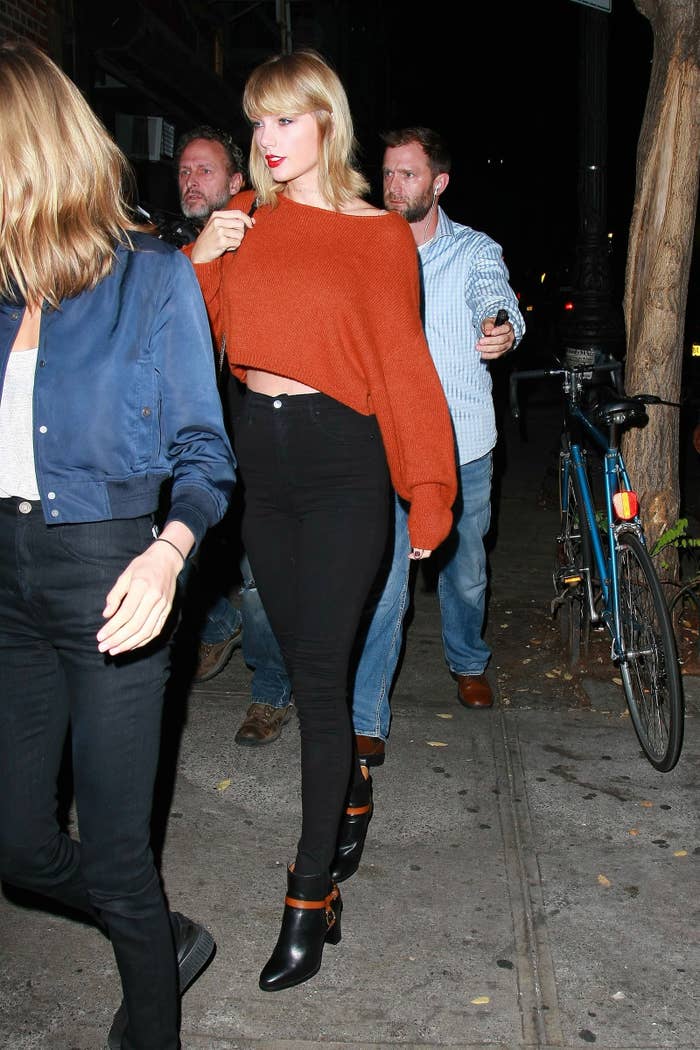 Don't believe me? Then explain the ORANGE sweater, the BLACK jeans, and the ORANGE AND BLACK shoes.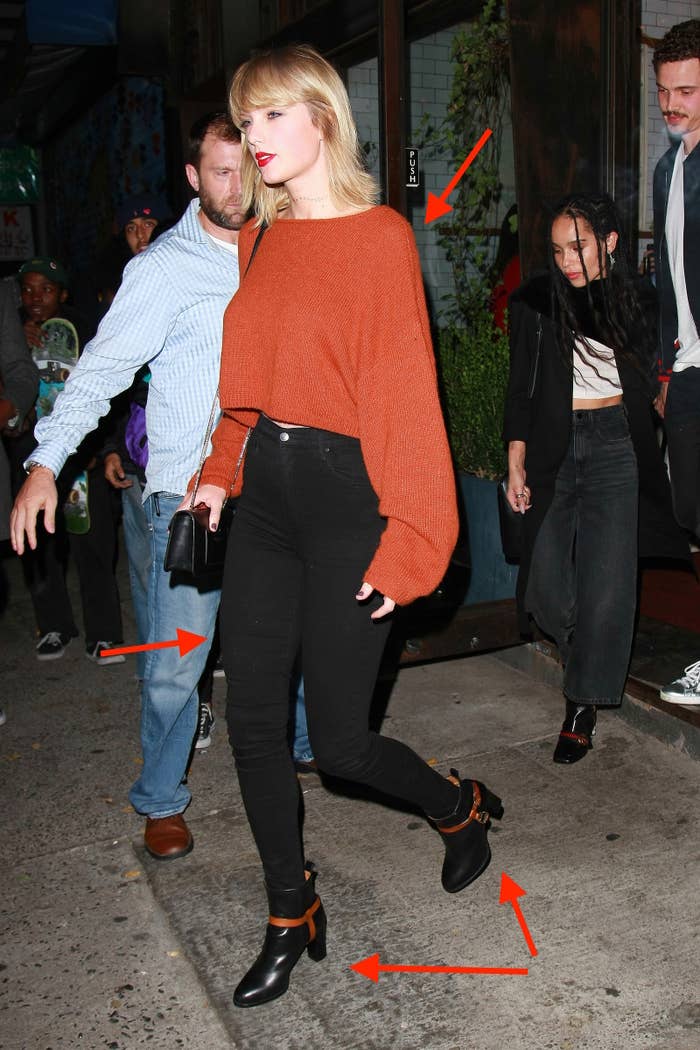 If you search Halloween colors, you'll notice there's a shit ton of orange and black, because those are the true colors of Halloween. Which proves that I wasn't wrong about this being Halloween Taylor Swift.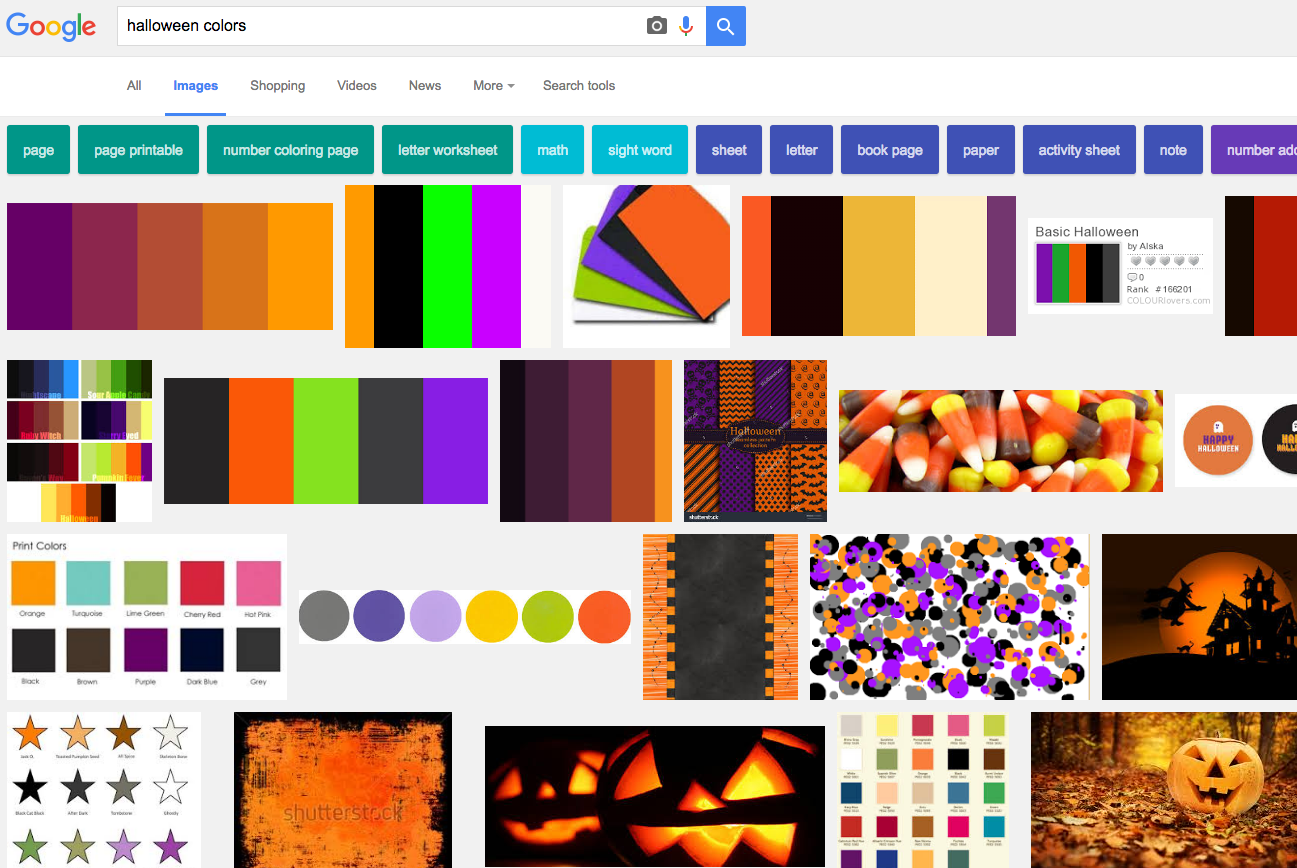 But maybe the best part about Halloween Taylor Swift is that her friends are right there to usher in her newest form with her. Here's Serena Williams. Who seems excited that HTS (Halloween Taylor Swift) is here.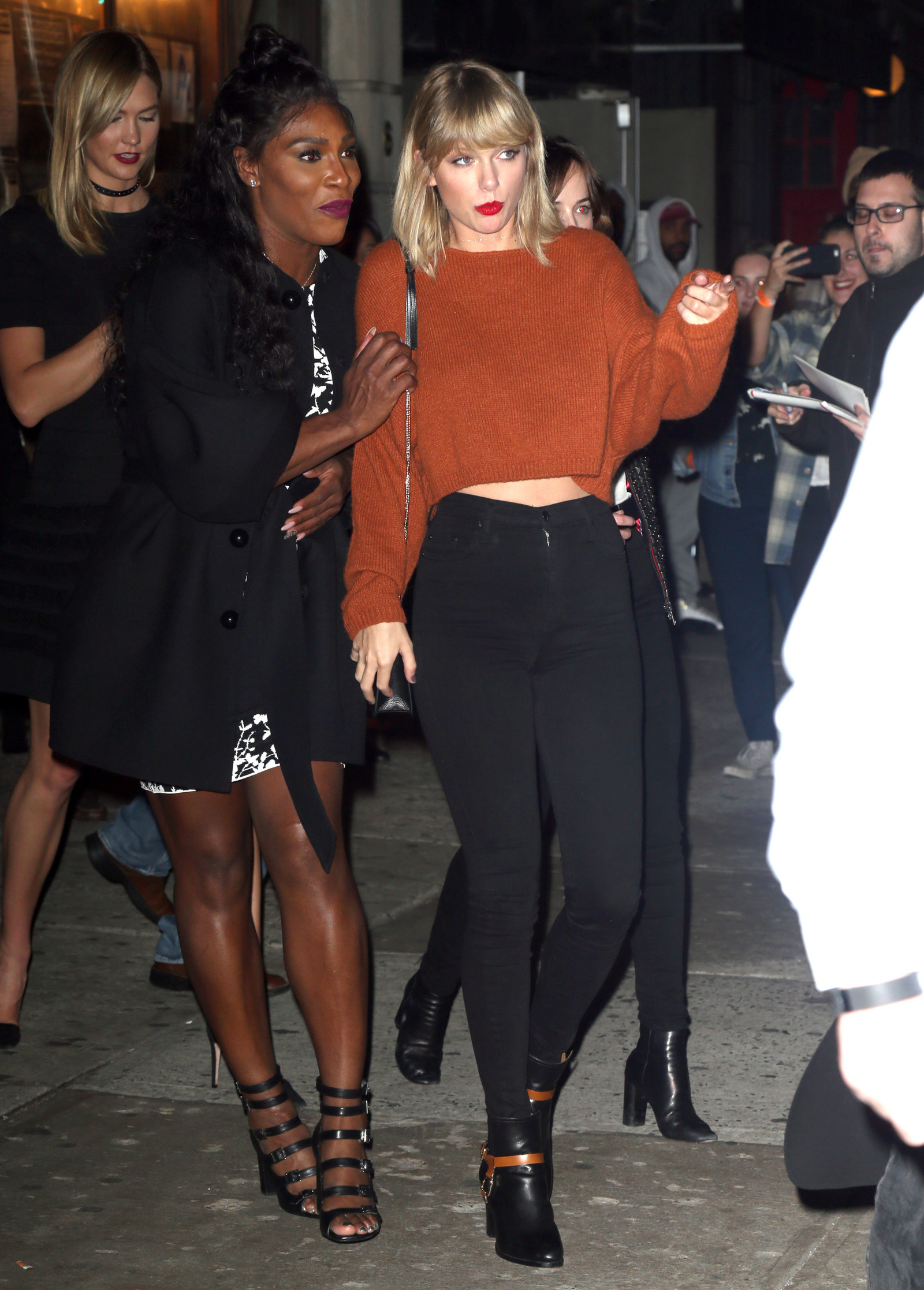 And Karlie Kloss. Who Agrees that orange and black look great on Taylor.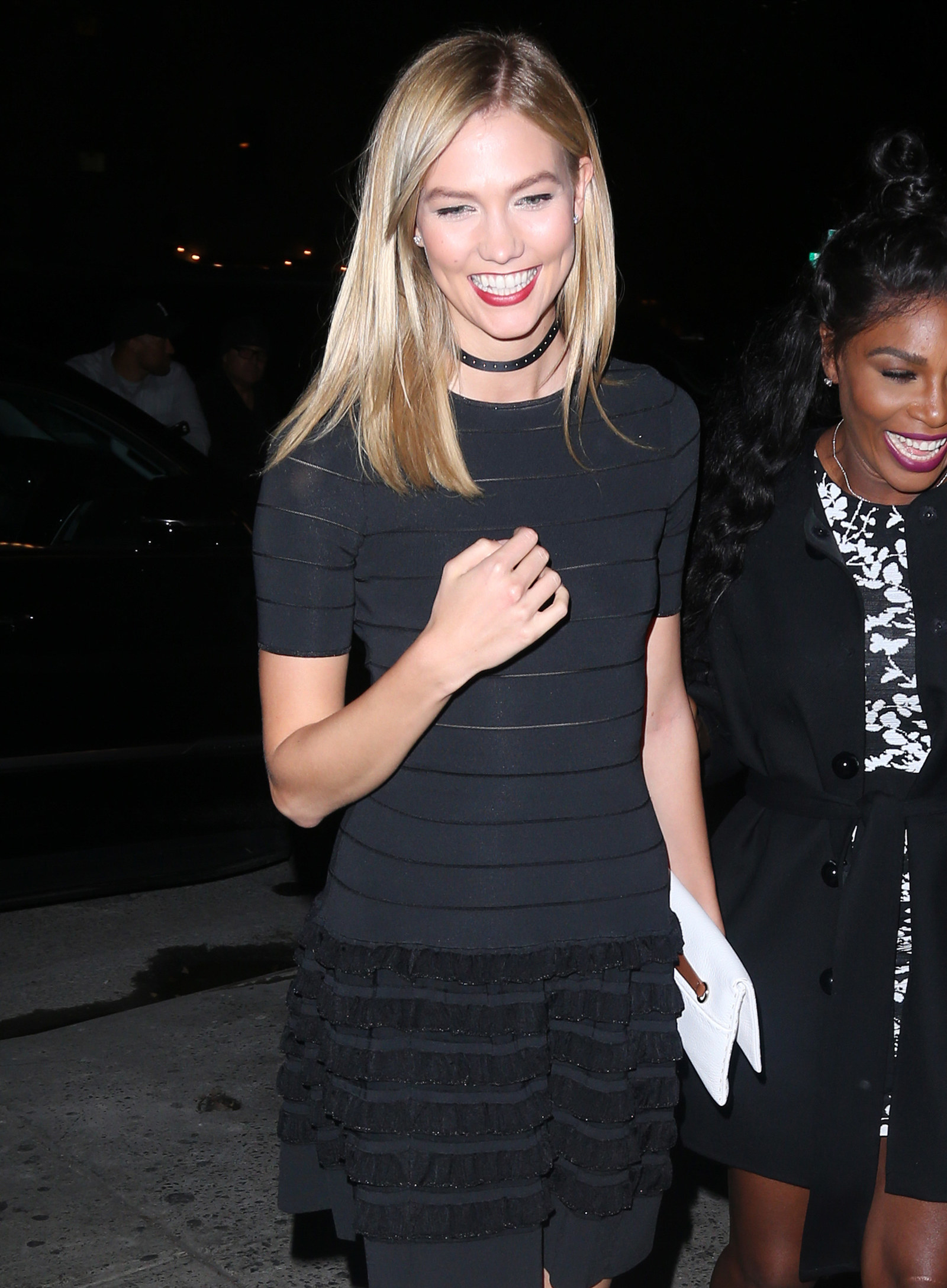 Dakota Johnson and Cara Delevingne were also there.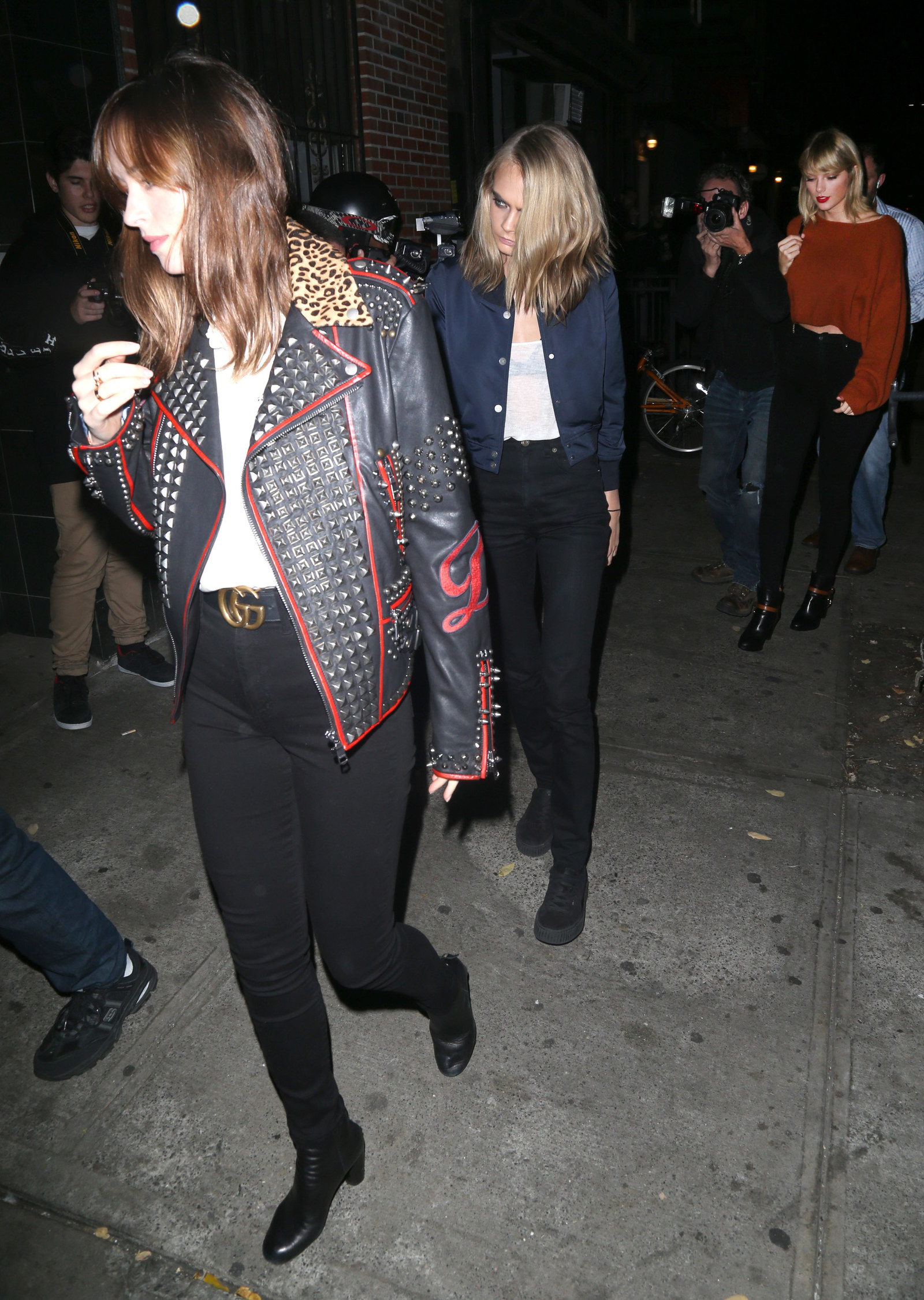 So was Zoë Kravitz.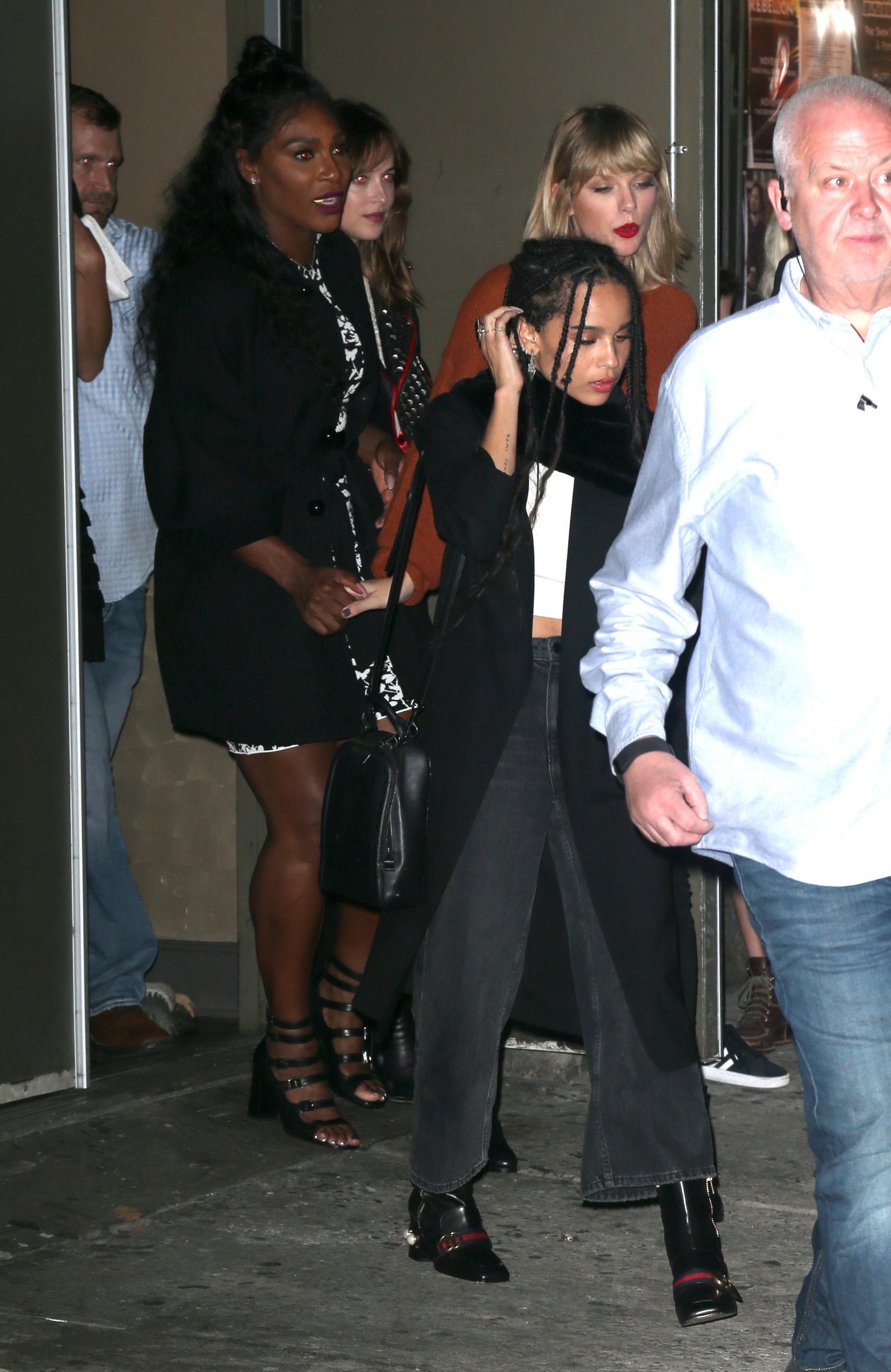 And Suki Waterhouse.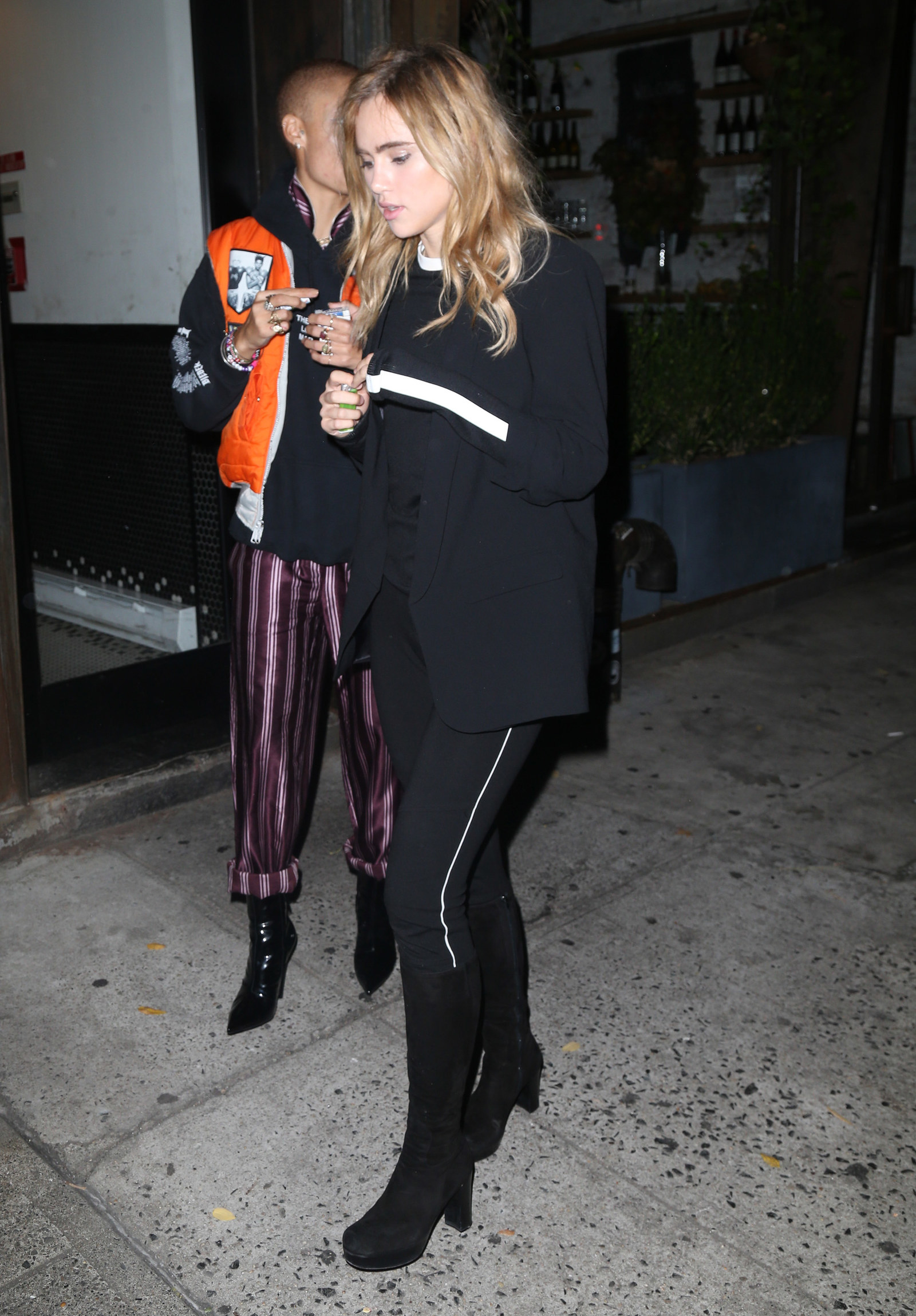 Obviously they were all there to celebrate the launch of Halloween Taylor Swift.