And that, comrades, is double luge.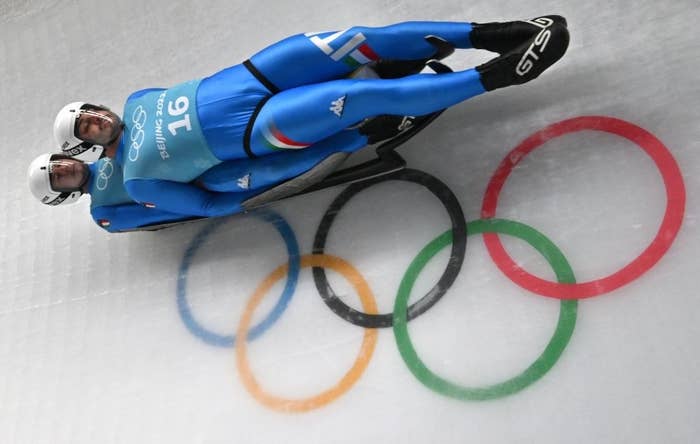 It's exactly like singles luge...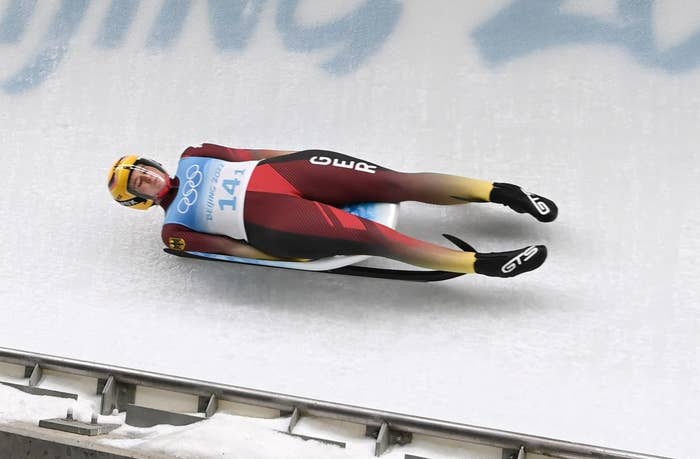 ...except they added a guy on top of the other guy.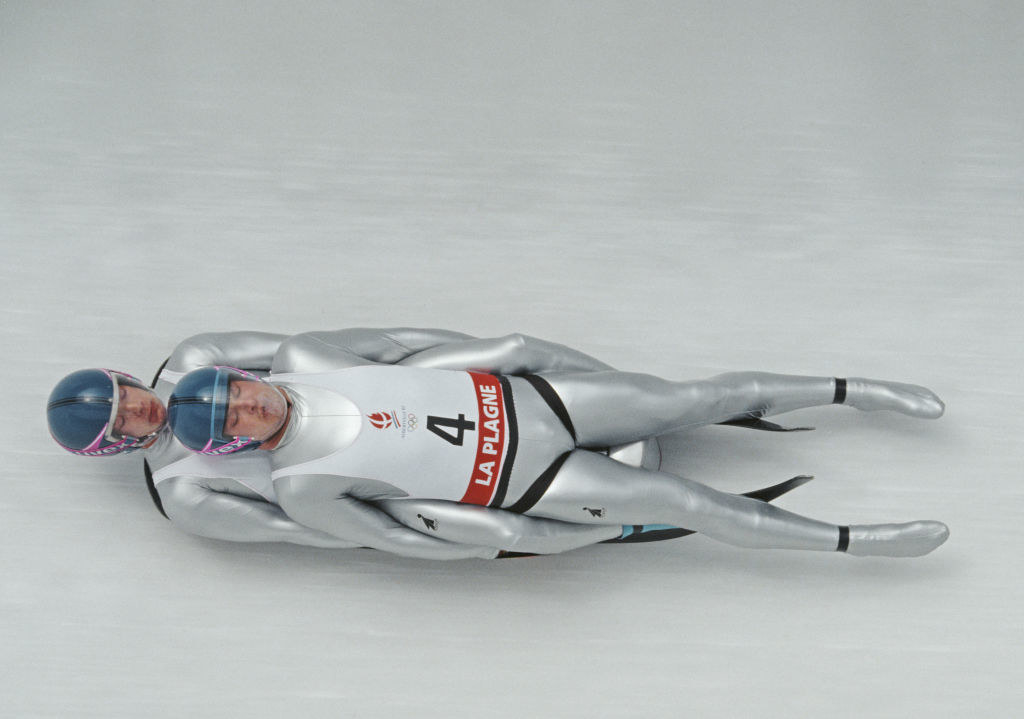 It's a multi-layer luge. Two pieces of bread, but not a sandwich.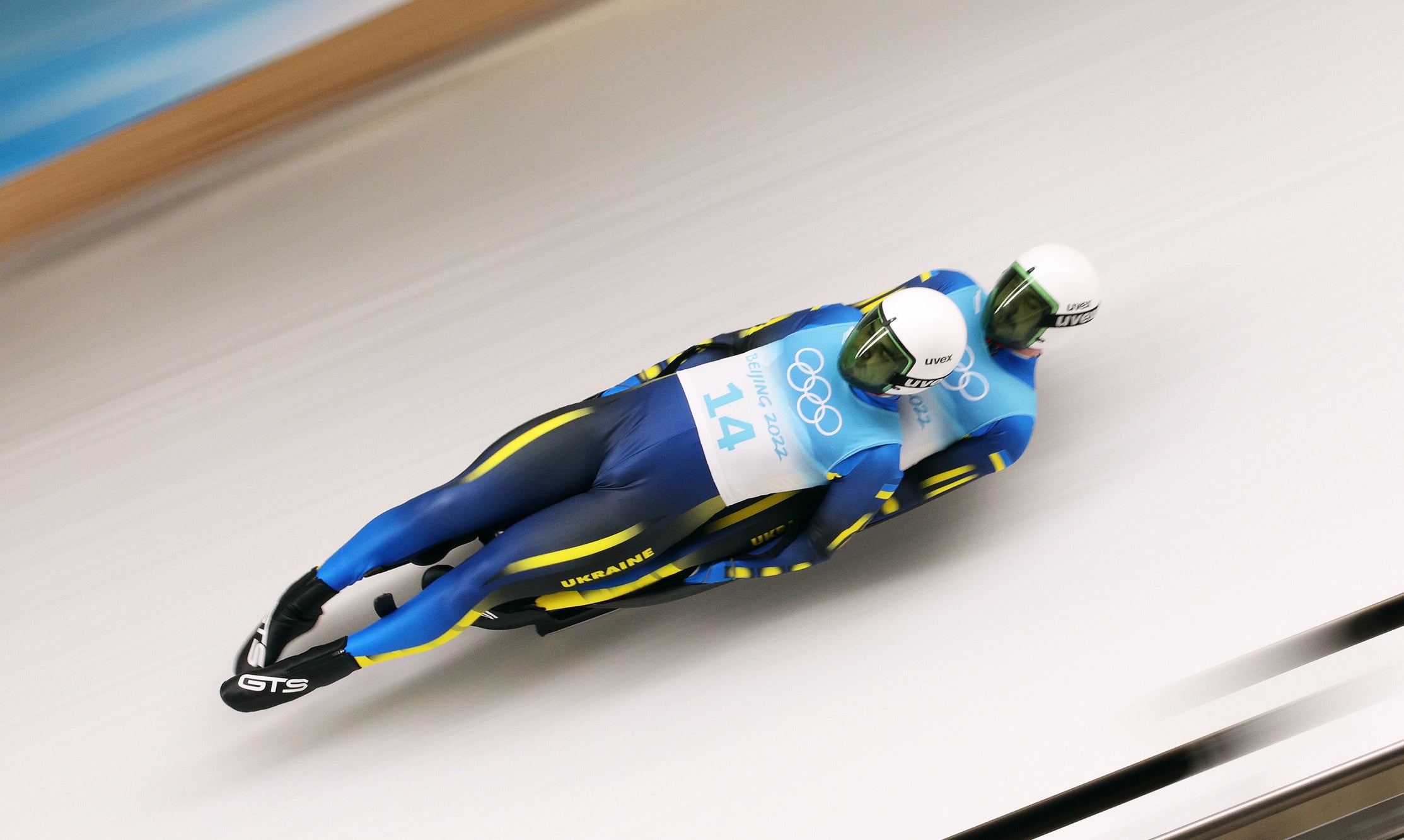 And some might say...WHY?
Because it's an intimate sport.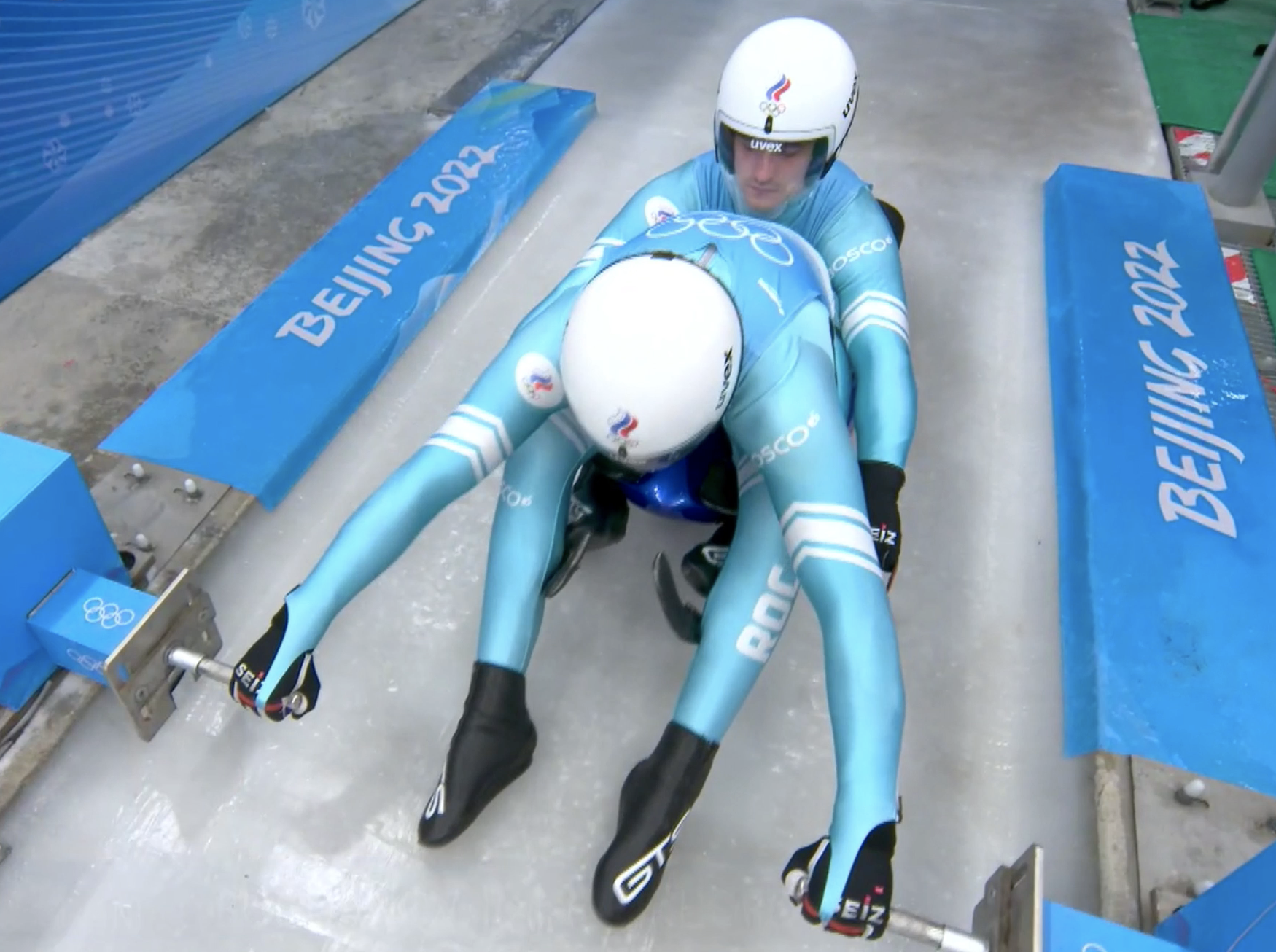 It's kind of like public cuddling.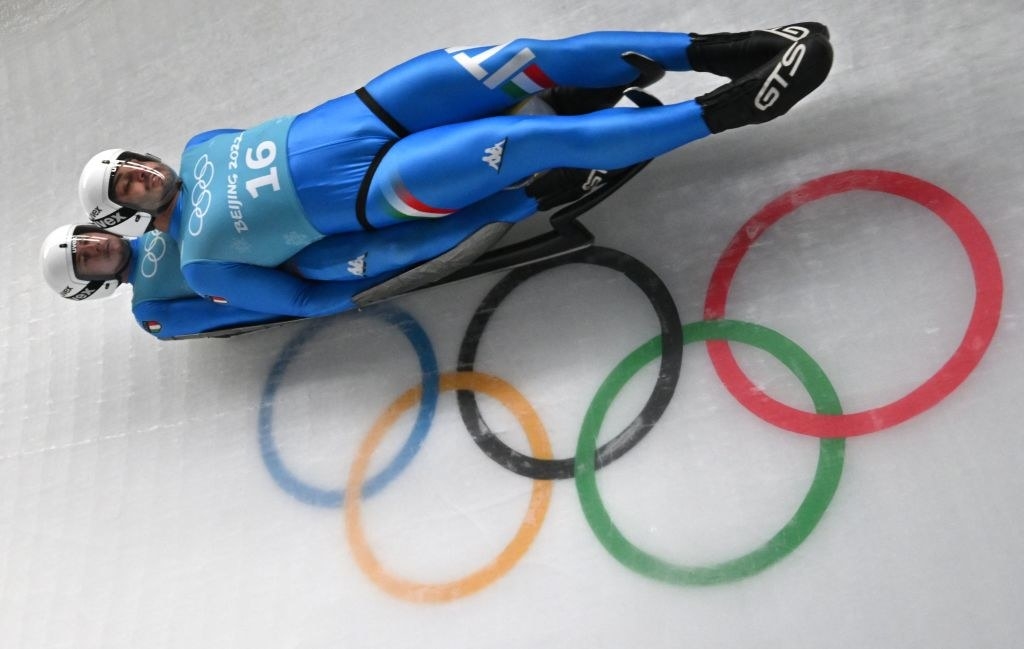 And logically, it makes no sense to me. Why add a person?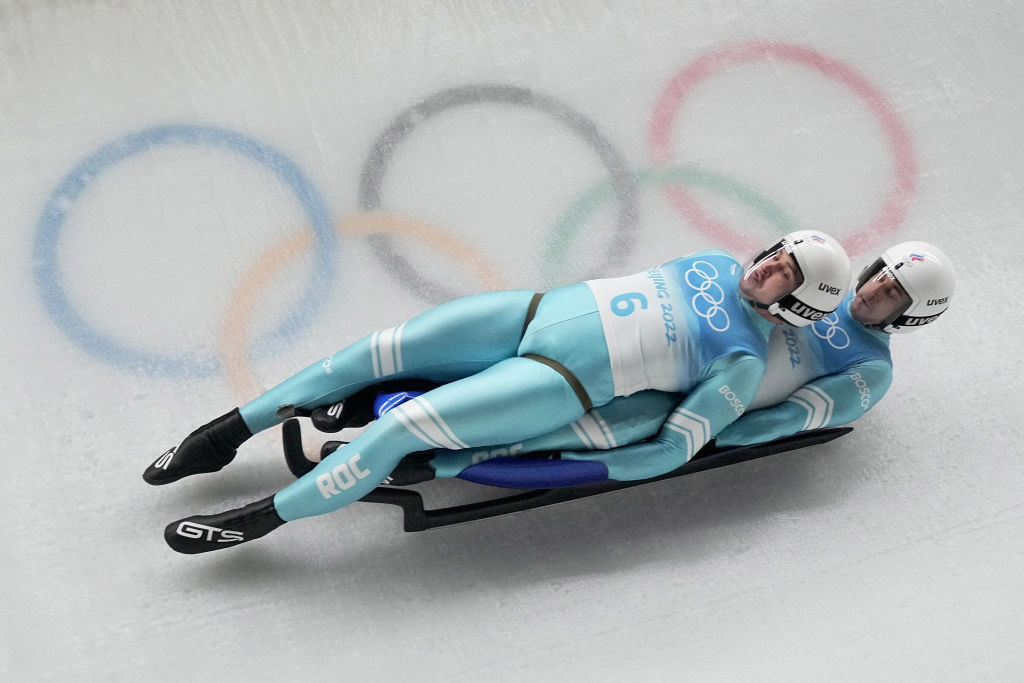 And if you're going to add people, why stop at two? WHY NOT THREE?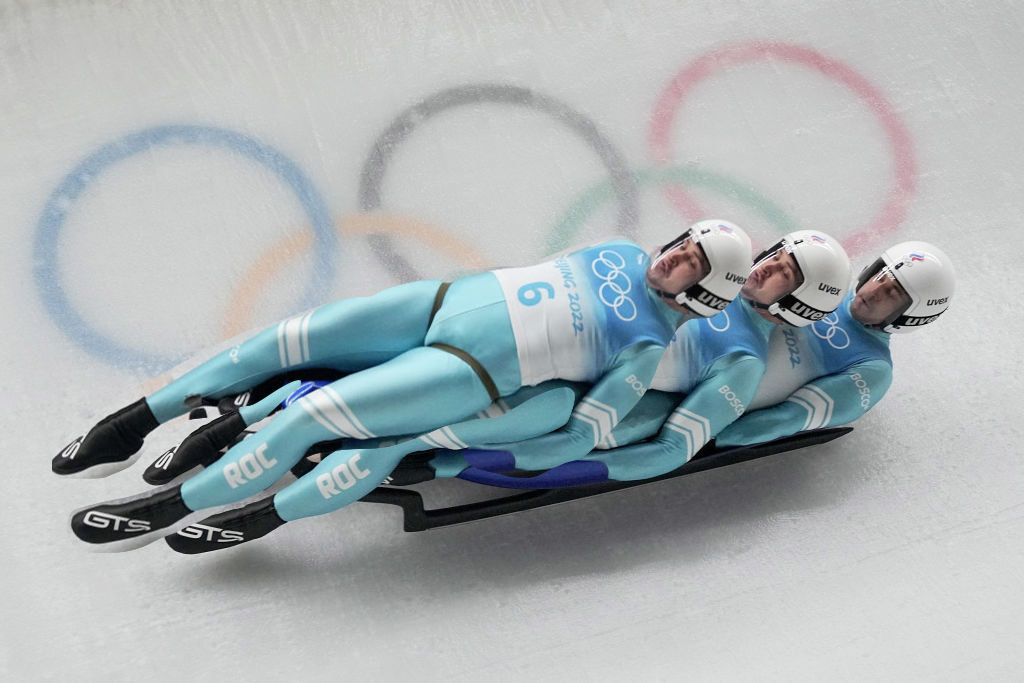 Hell, why not four?!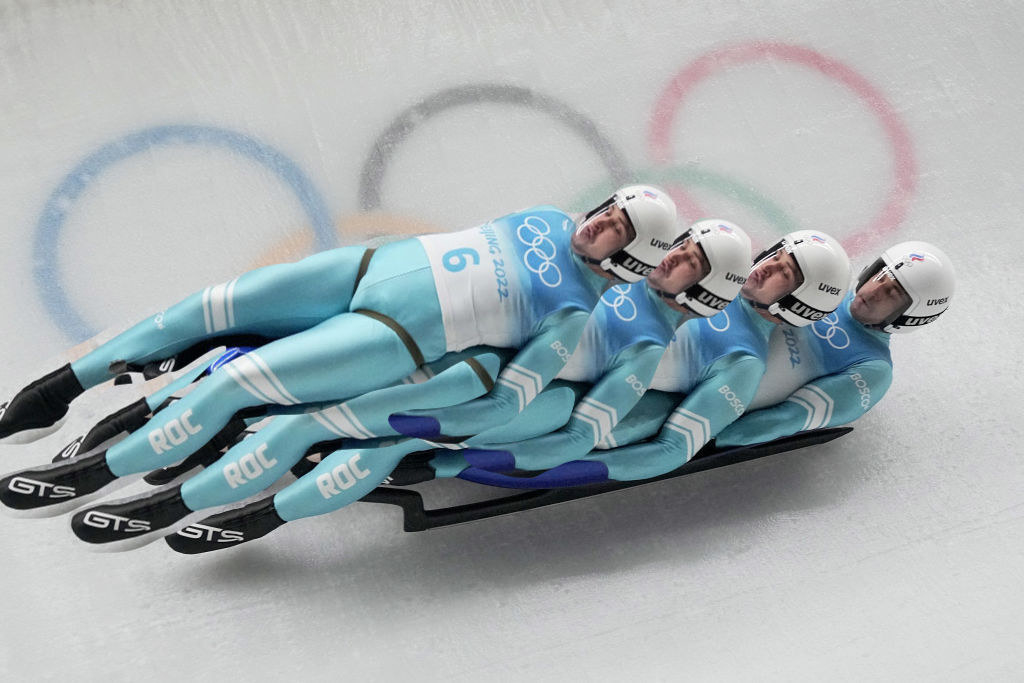 AND FUCK IT, while we're at it, GET A DOG ON THERE.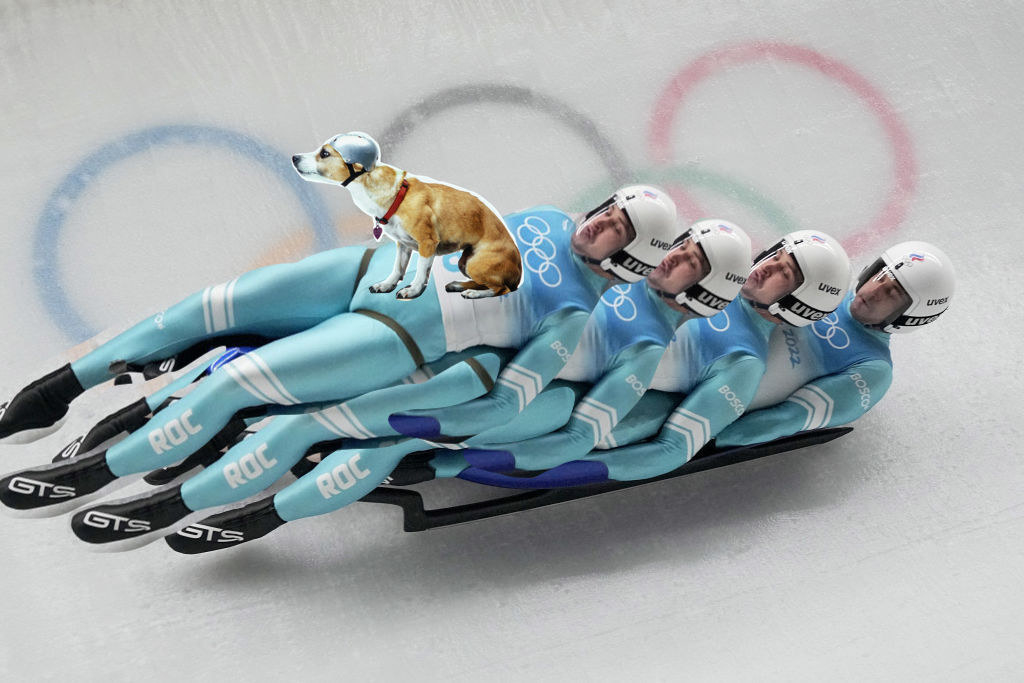 Wait, nevermind about the dog. I don't want it to get injured by the spikey fingers on their gloves.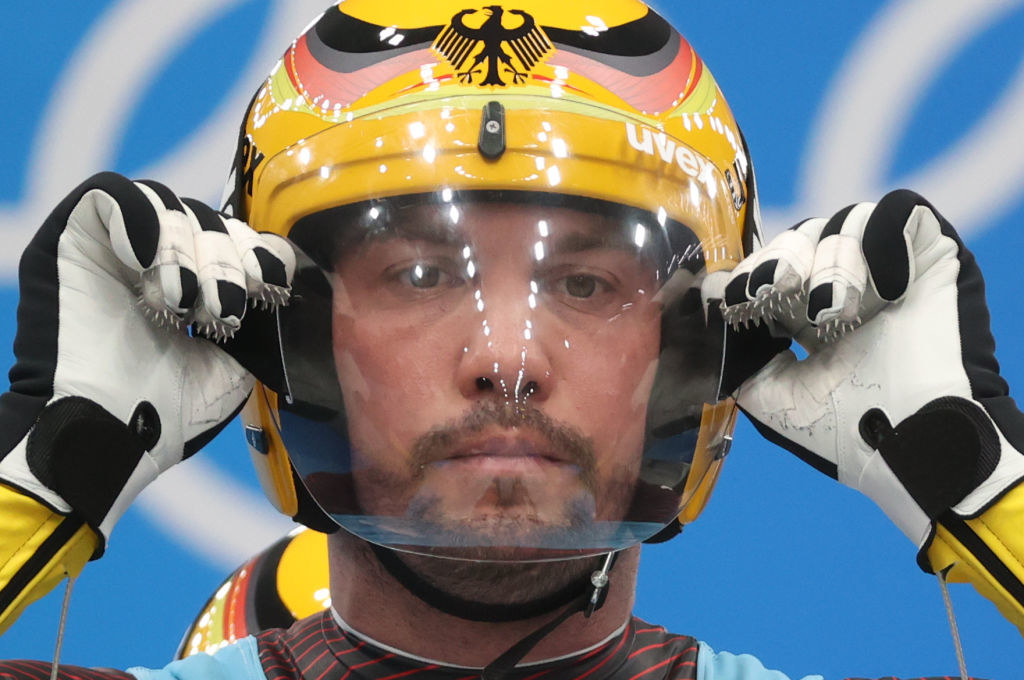 So yeah, while I am confused by double luge, I also am here to defend it. Because it might just be...THE PERFECT SPORT.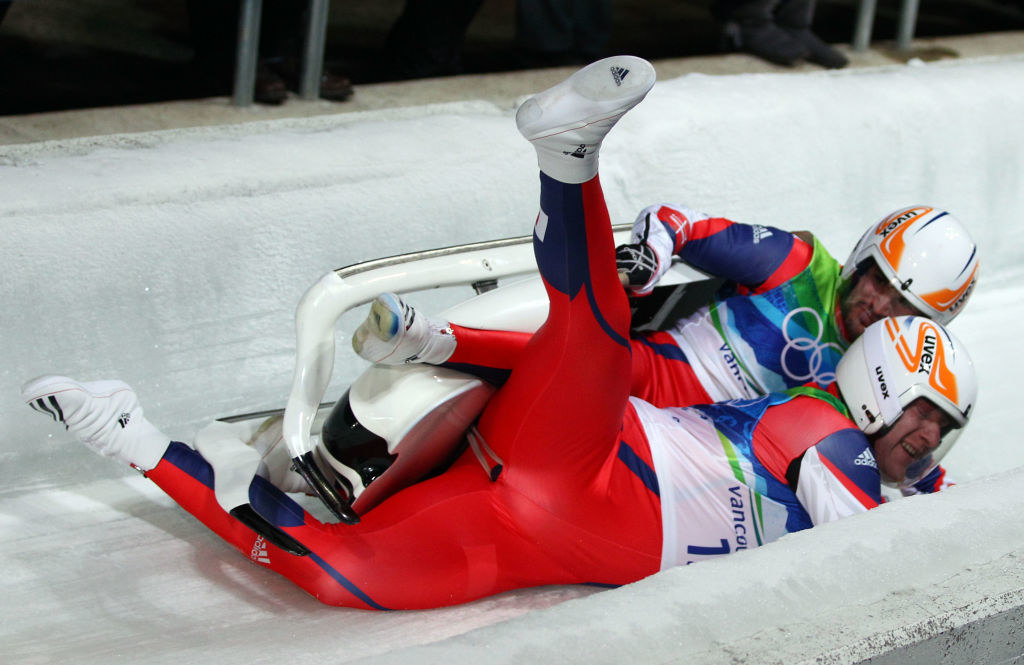 First of all, it's always fun to have a buddy.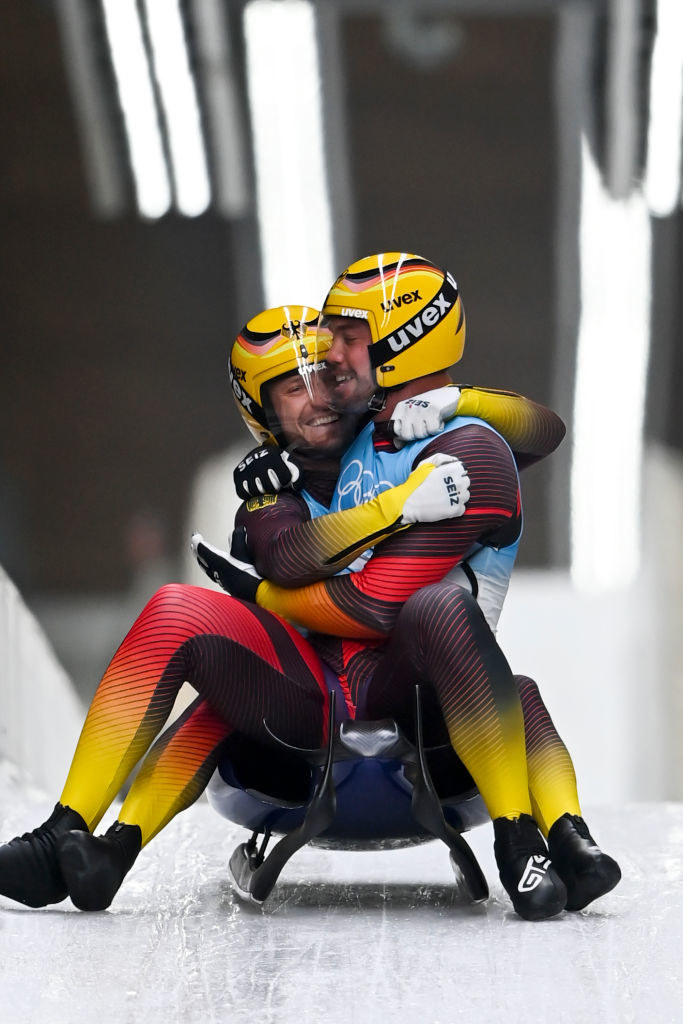 And when there are two people on the luge, sometimes it looks like the front person is a spider. That's fun.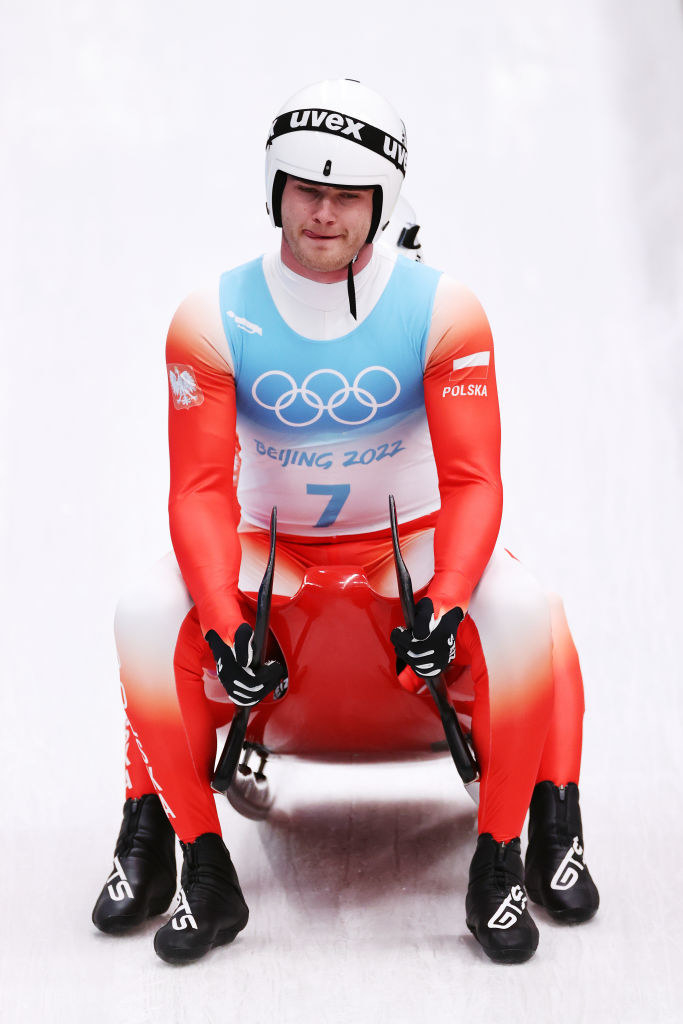 The two of these people are in this together. Bonded by ice and spandex for life.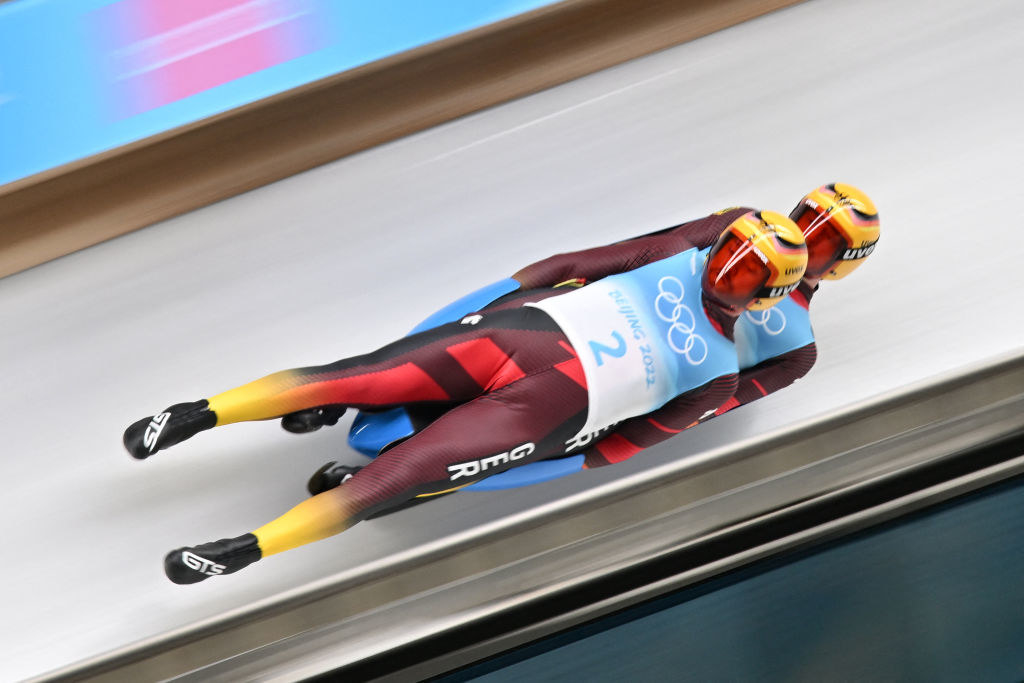 We will never understand them. And they will never understand us.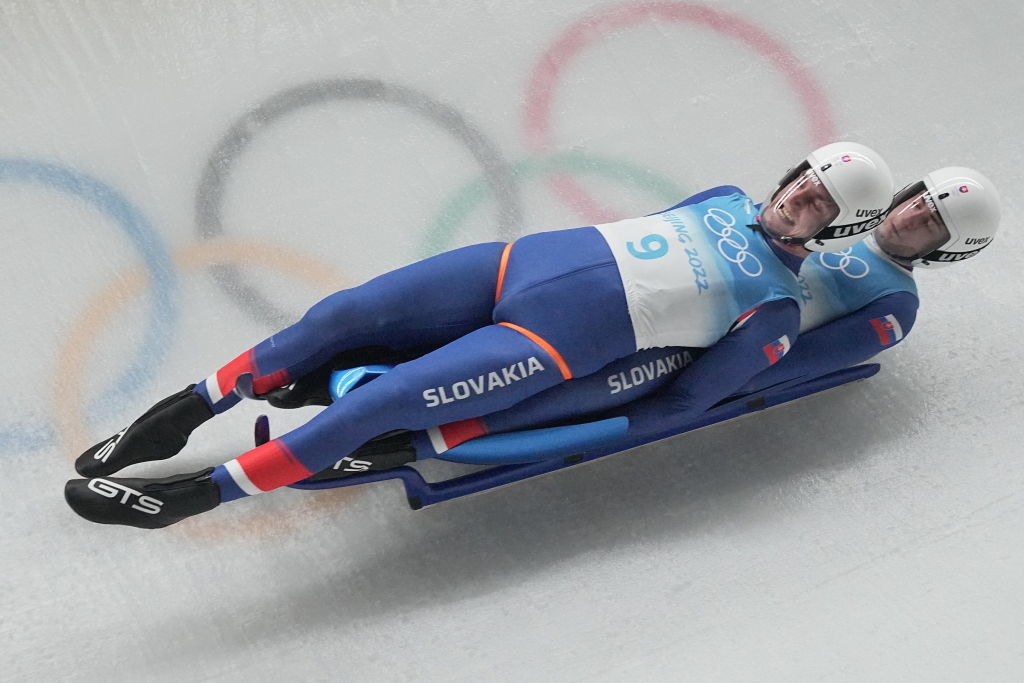 But I root for them, because sometimes you just want to lay flat on top of someone else and speed down a cold slide.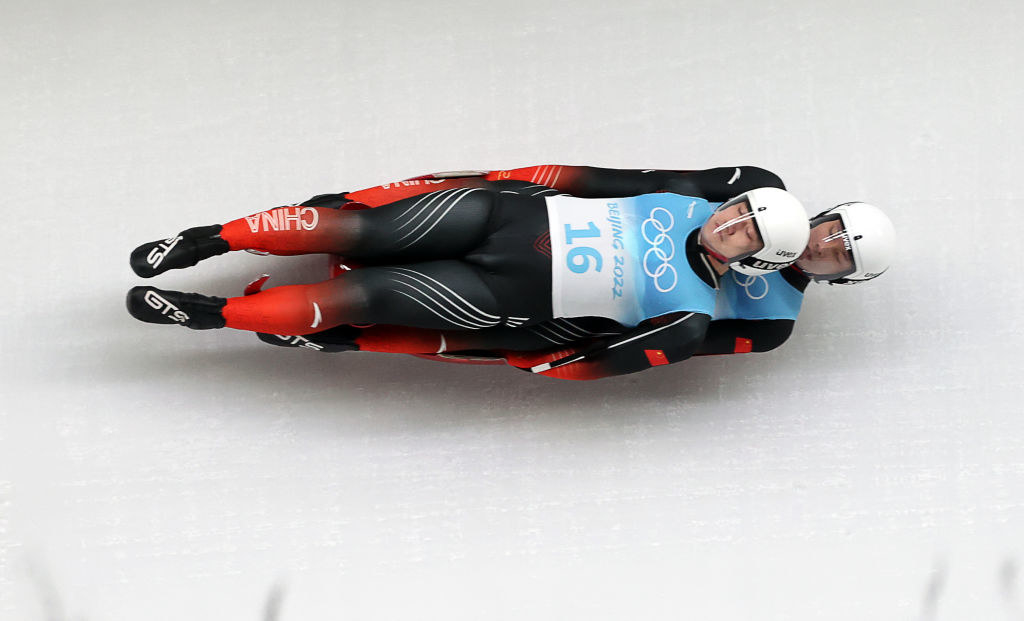 And they are LIVING OUT THAT DREAM!!!
So, I am here for double luge and all that it brings to the Olympics/the world.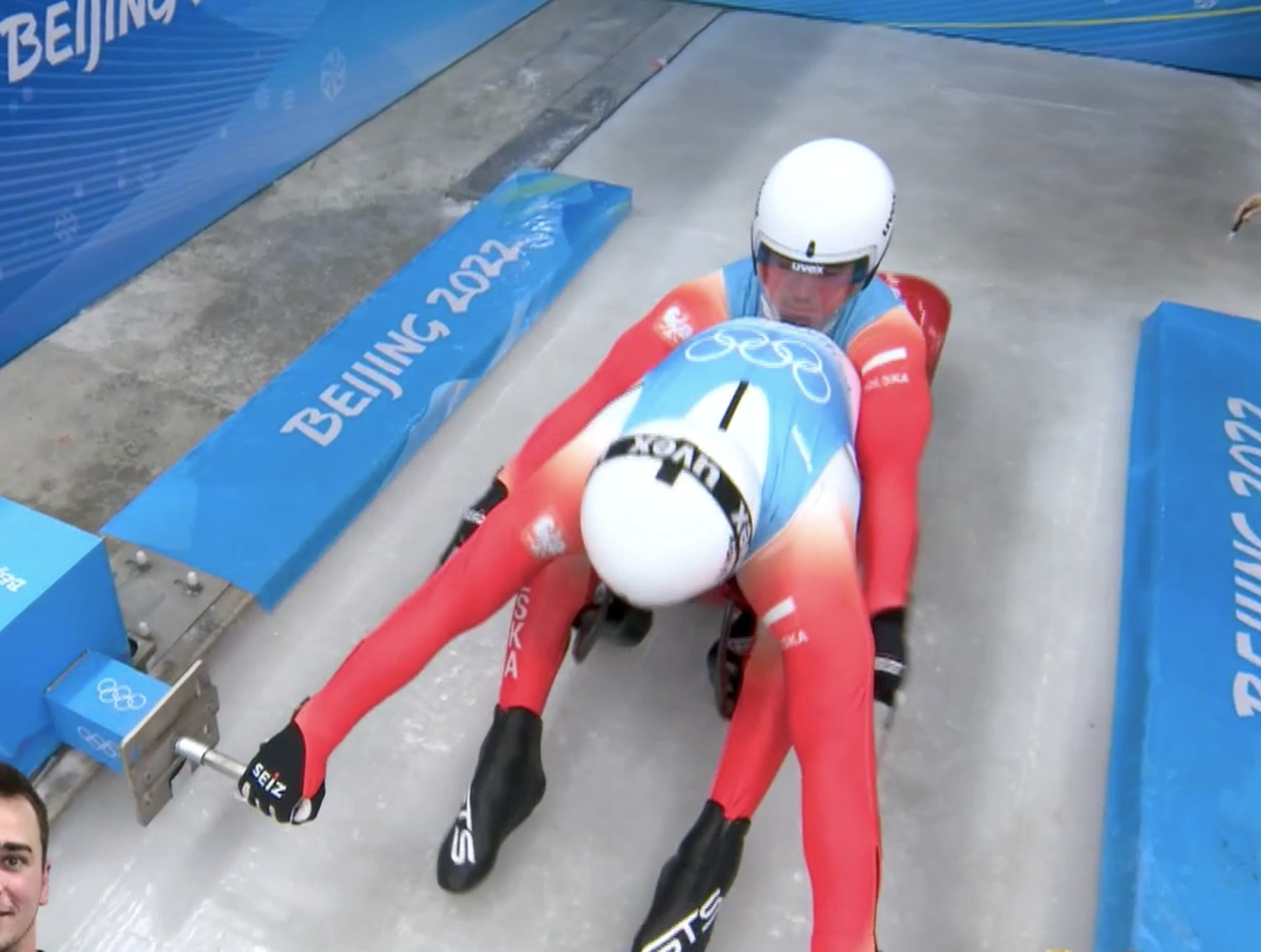 NEVER STOP LUGING. NEVER STOP LAYERING HUMANS. Peace and love to all! Bye.