Tonight at the Golden Globes — other than kissing Ryan Reynolds — it turns out Andrew Garfield was also being the best ex-boyfriend of the century because when Emma Stone won her award, he gave her a standing ovation.
In this blurry-ass picture you can see that he's one of only like 10 people actually standing up while she walks to the stage.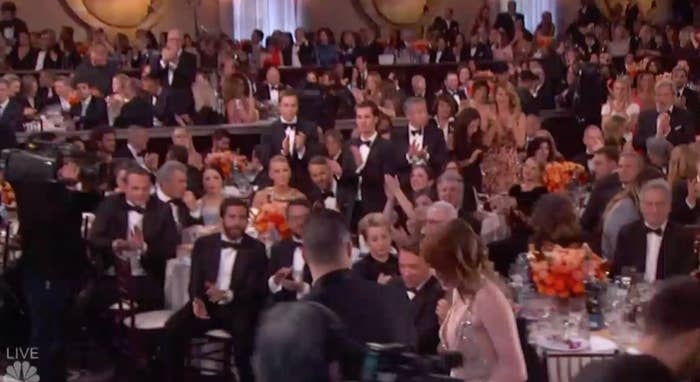 SEE!!!!!!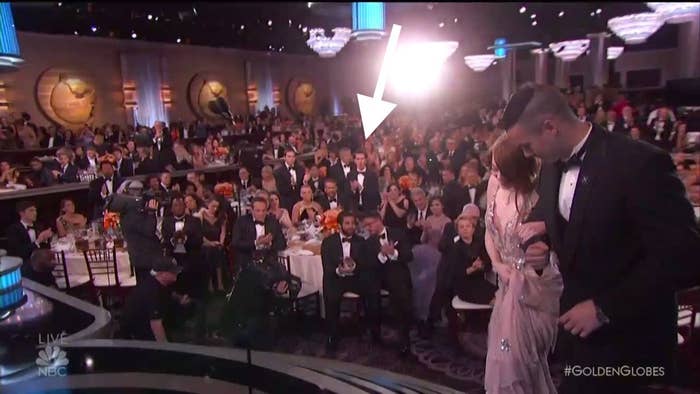 Like, he stands the entire time! CLAPPING FOR EMMA.
I'm not trying to be dramatic, but, SORRY I'M GONNA BE DRAMATIC, because this other blurry picture gives me hope.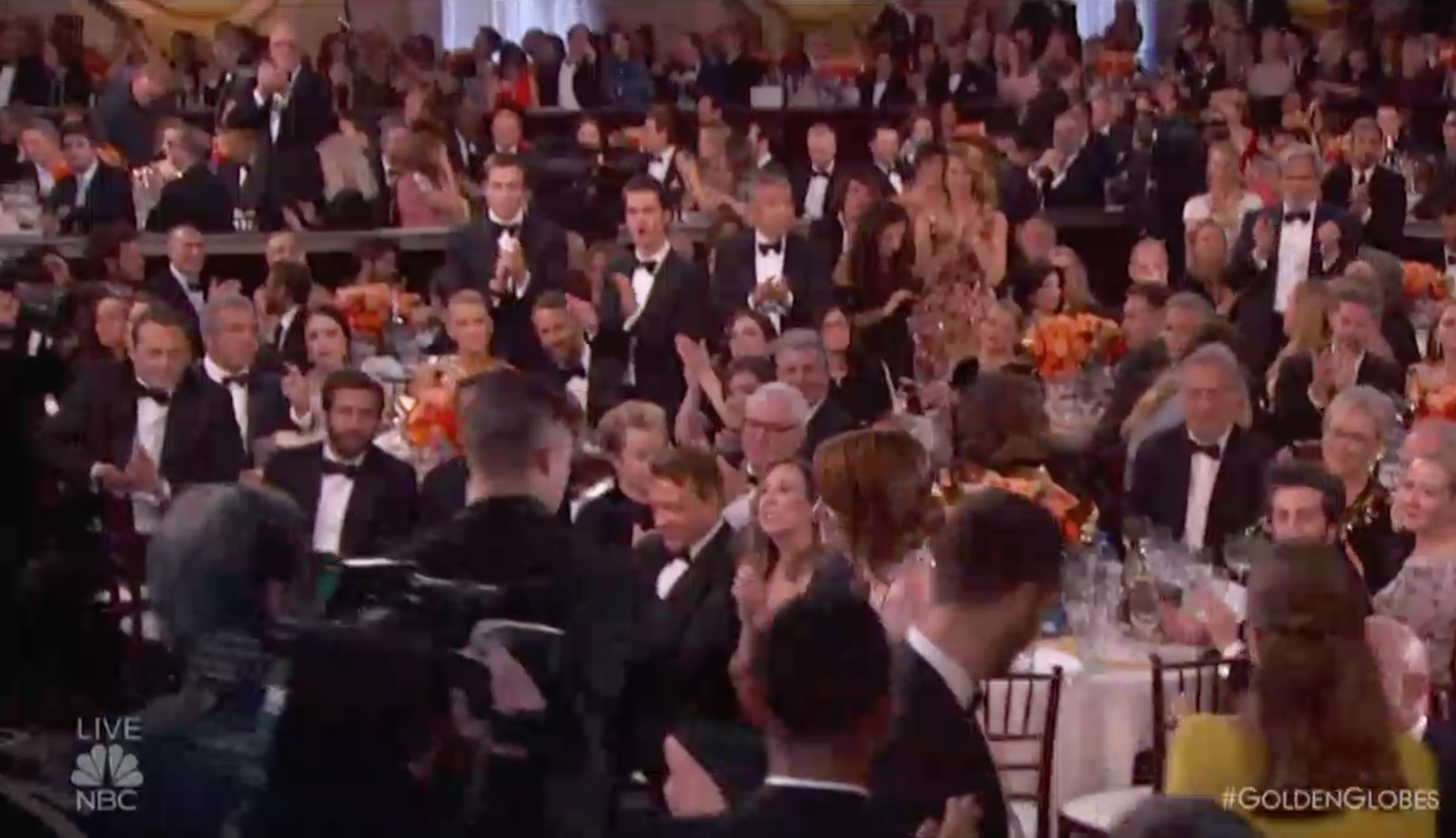 And even if it doesn't actually mean anything for the future of #Emdrew at least his loving support can help get us through 2017.