While Ryan Gosling Was Winning, Ryan Reynolds And Andrew Garfield Were Kissing, So There's That
Reason #49 I'm happy there's a lot of wine at the Golden Globes.
Tonight at the Golden Globes while Ryan Gosling was walking up to the stage to accept his award for something or other, there was a thing happening that was honestly more important.
Go on, look close.
Closer.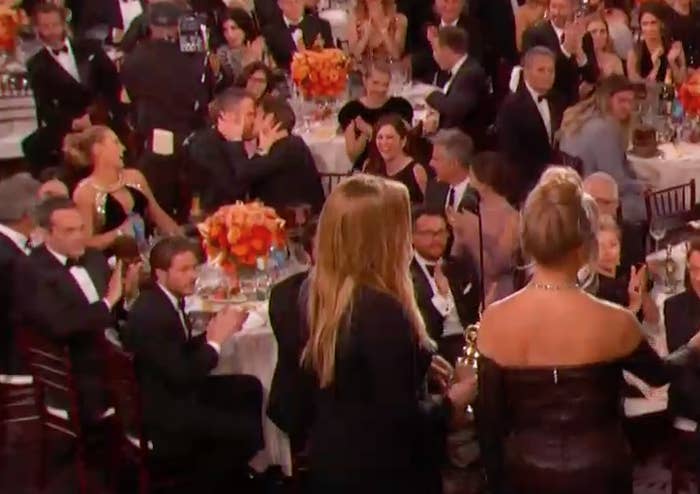 EVEN CLOSER.
OK THAT'S CLOSE ENOUGH!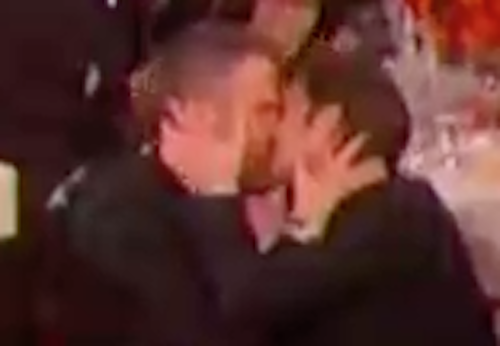 But yeah, that's right. Ryan Reynolds and Andrew Garfield were kissing.
I don't know why it happened and guess what, I don't care! Because it did! And now we have this GIF to last us for the rest of time!
And as long as Blake Lively approves, so do I.