Ever since the coronavirus outbreak started, baking has been the hot new ~quarantrend~. Like, if you haven't tried baking at least once, are you even quarantining?
But, of course, baking at home comes with lots of trial and error. So, here are 17 more hilarious baking fails people have had over the last few weeks.
1.
These Easter bunnies who look like they should blink twice if they need help.
2.
This braided stuffed bread that looks like, well, you know.
3.
This normal bread that had some slightly abnormal growths.
4.
This quarantine birthday cake that came with an actual apology.
5.
This microwaved mess that proves mug baking is no piece of cake.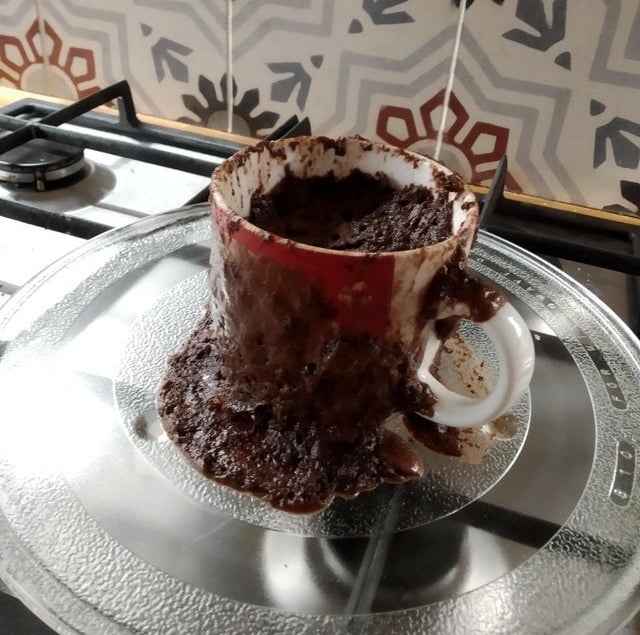 7.
These reverse cupcakes that left me with a lot of questions.
9.
This banana bread that's business in the front and party in the back.
10.
This well-intentioned cake that, believe it or not, was supposed to be a panda bear.
11.
These muffins that were probably made with Chemical X.
12.
And this cake that not even a scientist could save.
13.
This loaded creation that, on the bright side, was probably made with lots of love.
15.
These scones that didn't even try to look like scones.
16.
These cookies that turned out to look less like rainbows and more like rain-blobs.
17.
And finally, this cake that's pretty much a molten masterpiece.