While appearing on The Ellen DeGeneres Show, Miley Cyrus kind of, somewhat, sort of confirmed that she and Liam Hemsworth are officially engaged again.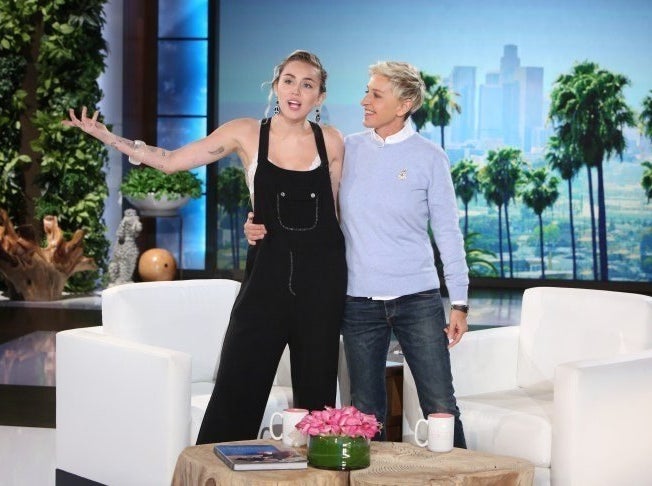 "There's a photo that got a lot of attention regarding your engagement ring. Are you wearing it right now?" Ellen asked. In return, Miley's response practically sealed the deal.
And while everyone's been speculating that their engagement has been back on for MONTHS now, people are still pretty pumped to know it's for real:



As for the ring itself? Although it's gorgeous, Miley mentioned that it doesn't really fit her "aesthetic."
This is really weird, because this is like real jewelry and most of my jewelry is made out of gummy bears and cotton candy … they don't look that good together because they kind of mix up. So sometimes I replace it with an actual unicorn or a Looney Tune. And [Liam's] kind of like, "What's going on?" I am like, "This isn't really my aesthetic, but I'll wear it because you love me."
Whatever the case may be, I'm just happy these two are happy.