Demi Lovato has been busy promoting her new single "Sorry Not Sorry" over the past week and as many of you agree... IT'S A BOP!
The video starts out with a message to prepare us all for what's about to go down:
Demi herself then appears, wind blowing in her hair, and we're taken to a mansion because, naturally.
We see her singing in the front yard of the house — I mean mansion — since that's usually the norm at these types of events.
The party looks actually insane and I'm kind of offended I wasn't invited...
Two people start making out.
Then another two people start making out and everyone claps and cheers because love is great.
After that, we see Demi in a hot tub surrounded by bubbles looking flawless as hell.
Then, out of complete nowhere, Jamie Foxx shows up! He does this awkward dance move off-camera, but it works.
And because no music video is complete without a Paris Hilton cameo, the heiress herself appears and seems to be having the time of her life.
Wiz Khalifa is there too, and the group parties the night away.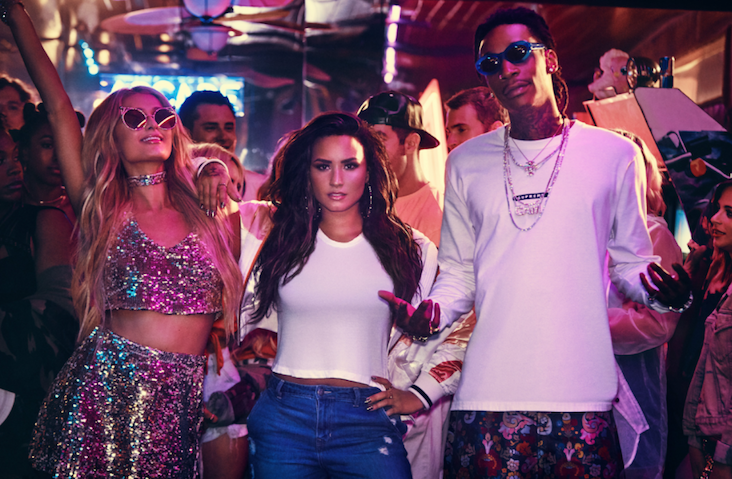 The video ends with typical house party happenings — getting shut down by the cops.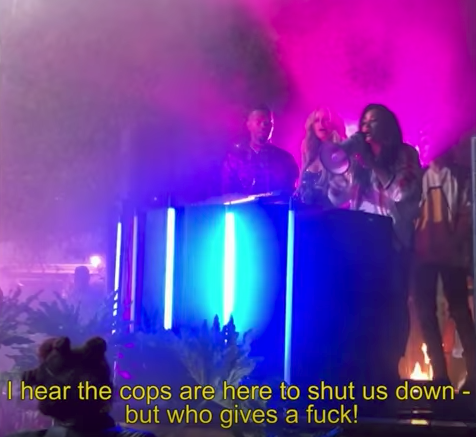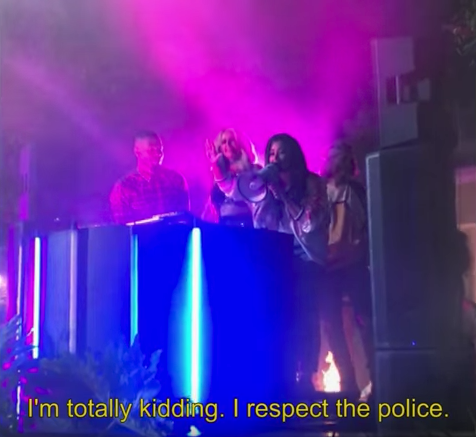 Basically, just a great video all-around. Well done, Demi!