In honor of their new movie, Popstar: Never Stop Never Stopping, we quizzed Andy Samberg, Akiva Schaffer, and Jorma Taccone of The Lonely Island on their ~hospitality rider knowledge~ and it was entertaining AF.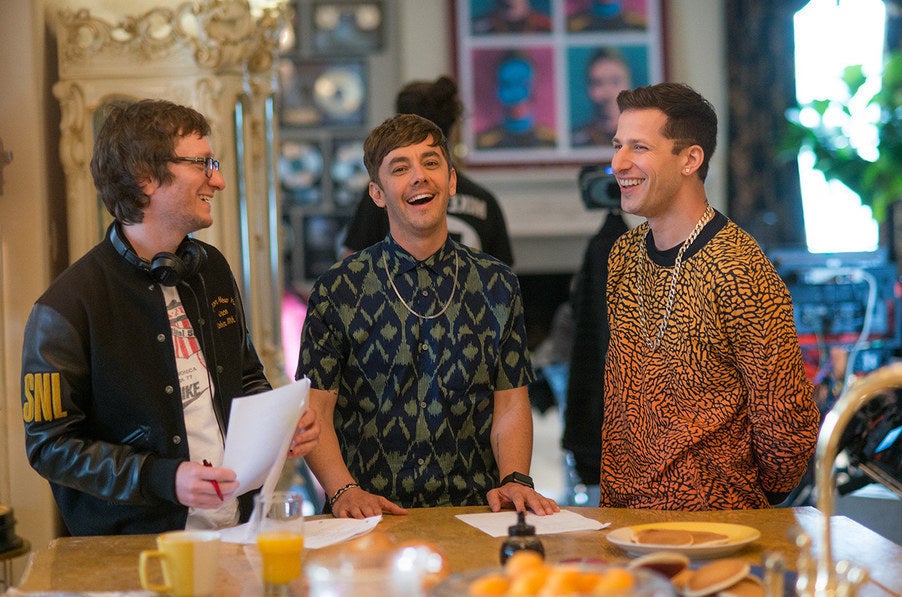 In famous people world, a hospitality rider is basically a pop star's opportunity to ask for anything and everything they've ever wanted, typically for their dressing room(s). Sounds like a dream, doesn't it?
Can you guess if these pop star demands are real or not? Try and spot the one that's a fake, and see how the guys did in the video below!
Can you guess...

BuzzFeed

Juicy baked chicken legs heavily seasoned with cayenne pepper.
Can you guess...

BuzzFeed

One pack of Marlboro Lights with one disposable cigarette lighter.

Seventy-six mini packets of Tabasco hot sauce in a medium-sized Ziploc bag.

Freshly made, individually wrapped chicken salad sandwiches with absolutely no tomatoes.
Can you guess...

BuzzFeed

One pair of large men's soft cotton boxers.
Can you guess...

BuzzFeed

Temperature must be set to exactly 72 degrees.

A large, plush rug that is cheetah or leopard print.

All walls covered in dark blue or black drapes with icy blue chiffon draped nicely on top.
Can you guess...

BuzzFeed

One large pack of Swedish Fish.

Six tubs of Ben & Jerry's "Half Baked" ice cream.

One pack of men's low-rise socks, size XS.