A Memory Box With A Sex Toy That Stores A Deceased Lover's Ashes Is Now For Sale
It gives death a real "fuck you."
Mark Sturkenboom, a Netherlands-based artist, was inspired to create a new project related to death and sexual intimacy after seeing an urn that holds his neighbor's late husband's ashes.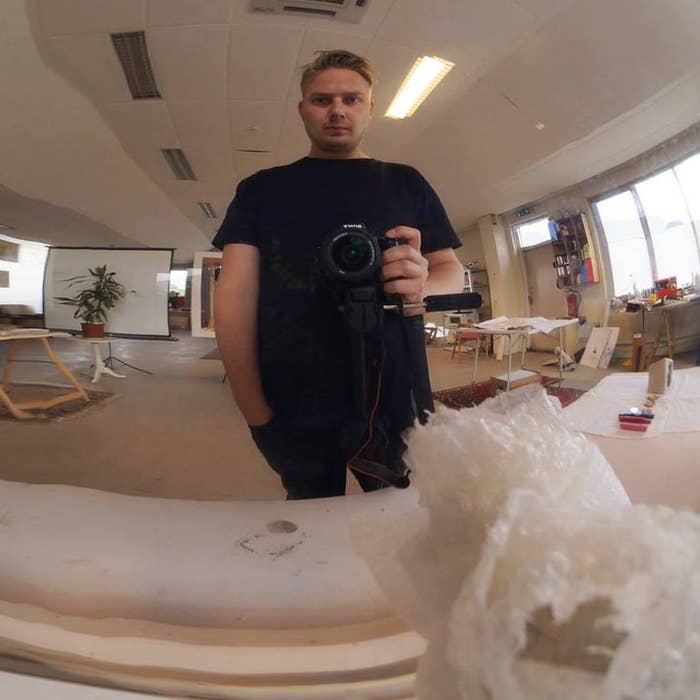 "She always speaks with so much love about [her husband] but the jar he was in didn't reflect that at all," Sturkenboom told Dezeen in April after he presented the box at Milan design week. "In that same period I read an article about widows, taboos and sex and intimacy and then I thought to myself: 'can I combine these themes and make an object that is about love and missing and intimacy?'"
That object came in the form of 21 Grams, a memory box and urn "that allows a widow to go back to the intimate memories of a lost beloved one," according to Sturkenboom's website.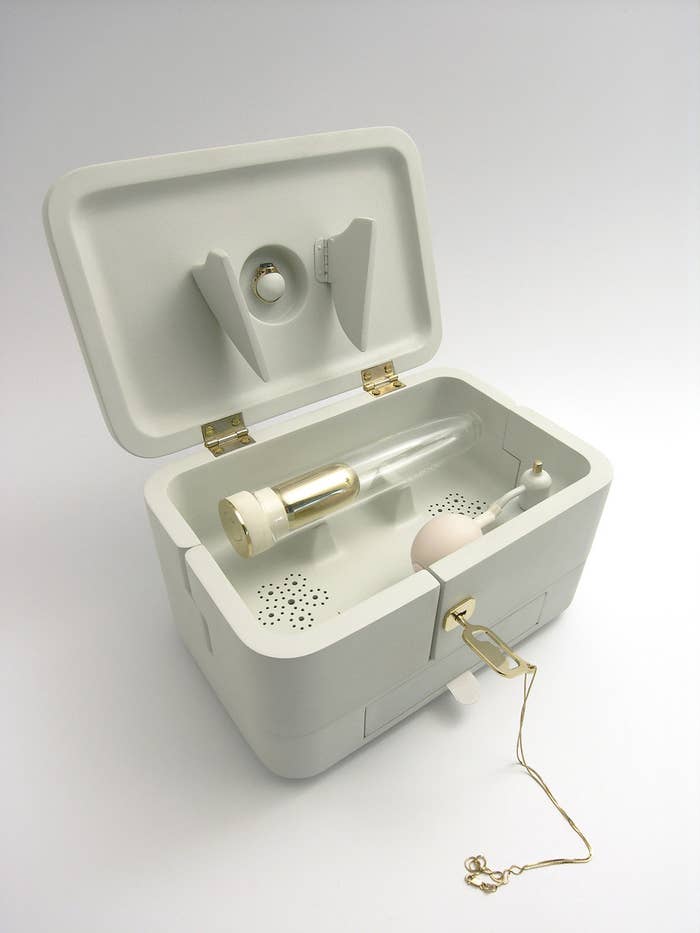 The name of the project refers to an early 20th century theory introduced by Duncan MacDougall that the human soul weighs 21 grams.
McDougall led several experiments to record weight loss as people died, but his scientific findings have since been debunked.
The box opens up into a music amplifier. It includes a space in the back to connect an iPhone which plays music through the flower-shaped speakers. A small drawer can hold a handkerchief made from a blouse, for example, Sturkenboom told BuzzFeed News.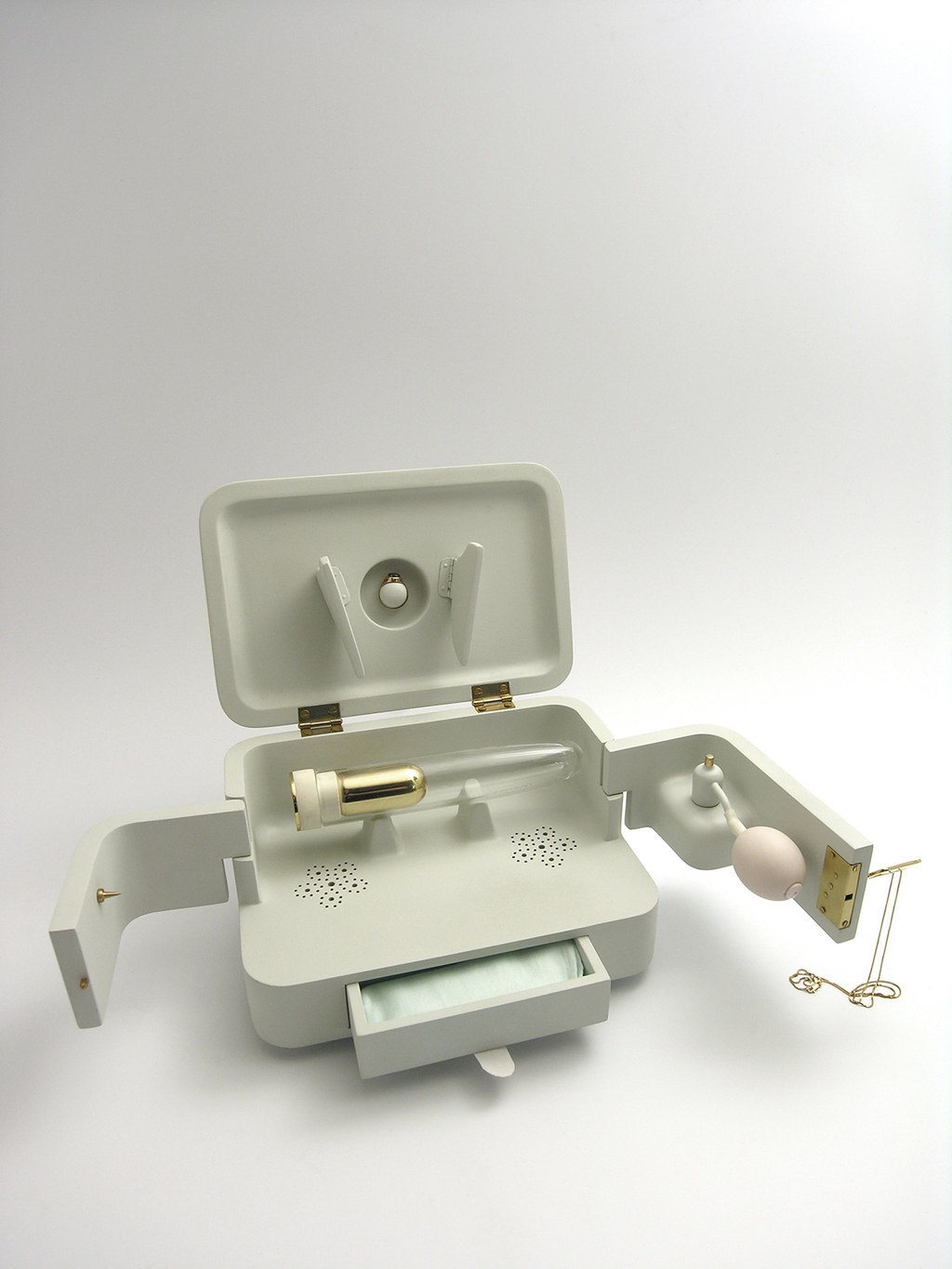 The cabinet opens with a gold-plated key that can be worn as a necklace and may be personalized, Sturkenboom said.
It also contains an atomizer bulb to hold a lover's old perfume or cologne.
But the box's most unique attachment may be the hollowed glass dildo containing a gold urn which can hold 21 grams of a deceased lover's ashes.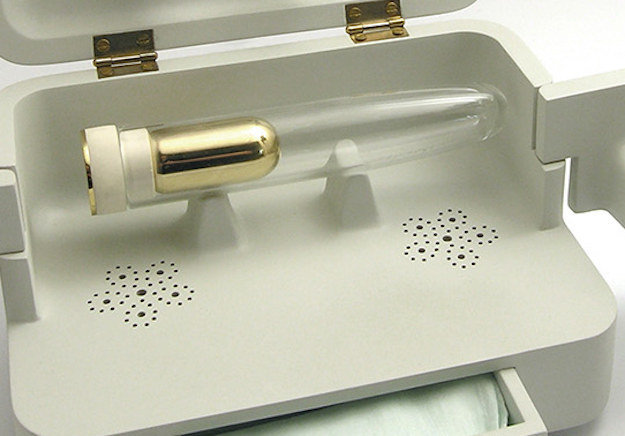 The urn "displays an immortal desire," according to Sturkenboom's statement on his website.
"But 21 Grams is not just a way to tempt a person to revive an intimate night," he adds. "But more important it displays an accusation against the unavoidable passing of life."
In other words, it tells death "fuck you."
While the urn can be used as a sex toy, creating a "dildo urn" was not Sturkenboom's goal with the project.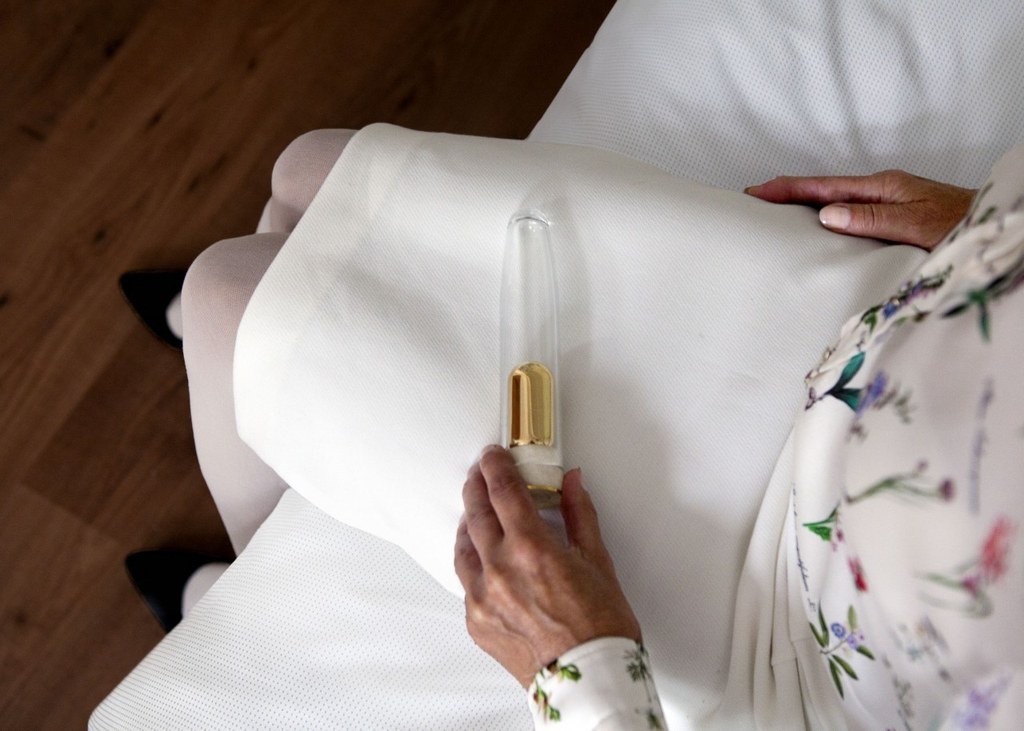 "The urn (dildo) to me is more of a metaphor for the intimacy the widow no longer has," Sturkenboom told BuzzFeed News. Although he adds "it can be used in that way."
He said several funeral businesses have already approached him about offering the memory box for sale at their homes. The memory box can be purchased directly starting at €7,800, or about $8,700.
Sturkenboom told Dezeen that with 21 Grams he aimed to open "a new window for the way we reminisce about someone and find a dialogue for these feelings people are struggling with when somebody passes."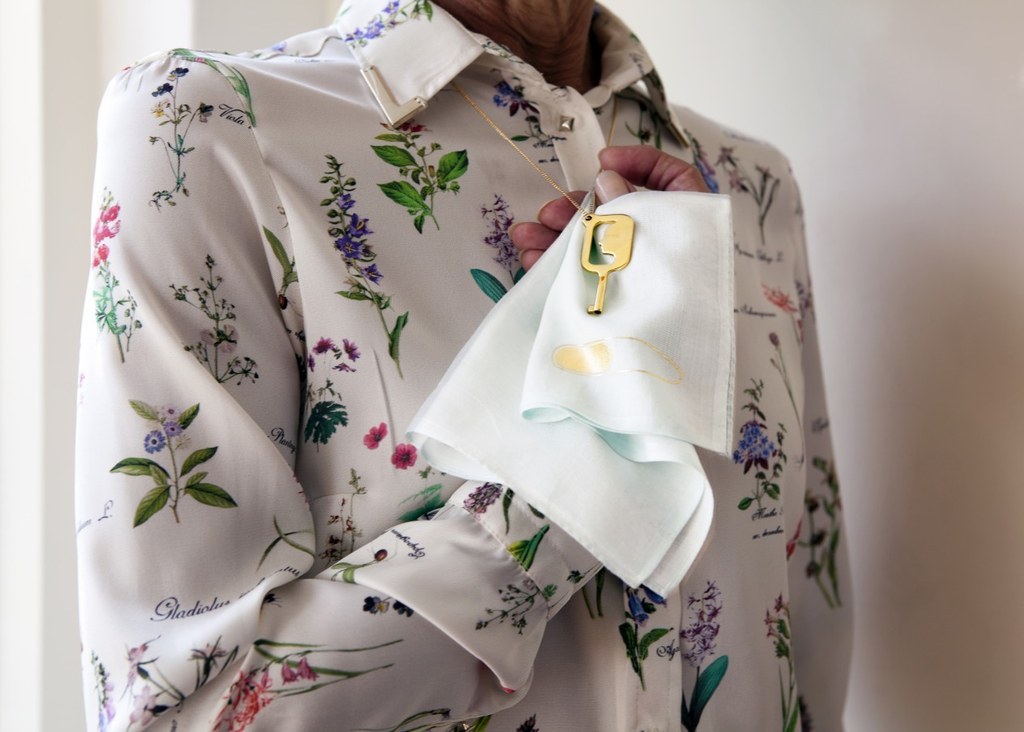 "We live in a time where we are able to manipulate life, adjust the way that we look, where the possibilities are endless if it comes to body enhancements," he said. "But there is one thing we still cannot answer, the unavoidable passing of life. But I can sure try."