Generations X and Y are two very different breeds. Of course, it's a given that a group of people will change as ideologies, politics, and style shift over time. But what's really responsible for the defining characteristics of a generation? Some say it's written in the stars.
With the help of astrologist Anna Payne, we decided to take a look what astrology says about the two generations, as well as the folks who feel stuck in between.
Generational astrology vs. astrological signs — there's a difference.
When it comes to generational astrology, we're looking at planetary movements and not one's personal birth sign. Depending on what month or year it is, the planets in our solar system pass through different "signs," and that's how we get terminology like "Uranus in Libra."
Astrology can use planets to examine the past.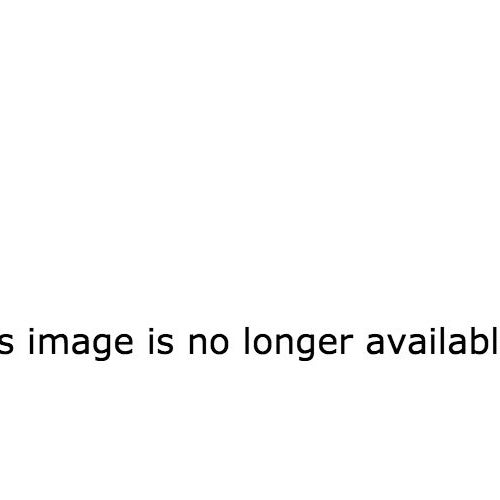 Certain planets — like Uranus, Neptune, and Pluto — have slower orbit times, which means certain generations have more time with these slow moving planets.
Astrology and Generation X
Between the years 1968 and 1974, we can look at these notable cosmological events: Uranus in Libra, Neptune in Scorpio-Sagittarius, and Pluto in Virgo-Libra.
What all of this means: This generation was ruled both by social justice crusaders (Uranus wants freedom, Libra wants balance and peace) and romantic artists. Those looking to change the world may have done so aggressively, which might explain why Gen X began fueling conversations concerned with reproductive rights, multiculturalism, and sexual freedom.
But this was also a generation of artists who began communicating and responding to each other in ways other generations had not. Many of these artists wanted to make public messages with their work (rather than focusing inward) — however, these romantic and idealistic figures weren't immune to tragedy. Look at Kurt Cobain, who, despite being born a year earlier than the given time frame, is undeniably a Gen X mascot.
Astrology and the cusp of Gen X & Y
While not universally recognized as their own generation, those born between 1975 and 1982 sometimes feel generation-less, and some would prefer to be recognized as their own generation. Here's what the planets were doing between '75 and '82: Uranus in Scorpio, Neptune in Sagittarius, and Pluto in Libra.
What this all means: True to middle-child form, this group felt (and feels) alienated. However, they're incredibly independent, asking how they could continue and transform things Gen Xers started. Neptune explores the world, while Sagittarius relates to movement, so Cuspers are natural explorers (of both the physical and metaphysical), and are always seeking what they can't define. Sexuality for this group became more fluid (and potentially confusing with things like open relationships). But ultimately, this group wants to maintain peace and keep people happy. No wonder Ryan Gosling is such a sexy people-pleaser.
Astrology and Generation Y
Here's what movement happened between 1983 and 1987: Uranus in Sagittarius, Neptune in Sagittarius, and Pluto in Libra- Scorpio.
What this all means: While this cohort generally feels misunderstood, they also care less about what others think, and show their feelings of rebellion outwardly (which may explain why a certain type of Goth is just so Gen Y). Neptune wants spirituality and to seek higher knowledge and Sagittarius is on the lookout, which results in a strong desire for answers, even if it seems getting there may be unrealistic. Pluto is at home in Scorpio, for good or ill. Pluto is the natural ruler for Scorpio, dealing with sex, death, and rebirth. This kind of passion fights for gay rights instead of just dealing with the rules.
To sum it up, here's how astrology defines these generations:
Gen X: Crusaders.
Cuspers: Peace makers.
Gen Y: Driven dreamers.
Anna Payne is a NYC-based astrologer, writer, and crystal healer. For more, visit her blog.