The Internet Is Losing Its Shit Over The P.K. Subban Trade
THE HOCKEY GODS HAVE FORSAKEN US.
This is P.K. Subban. He's charming, philanthropic, and generally fly as fuck. And now he's leaving the Montreal Canadiens after being traded to the Nashville Predators.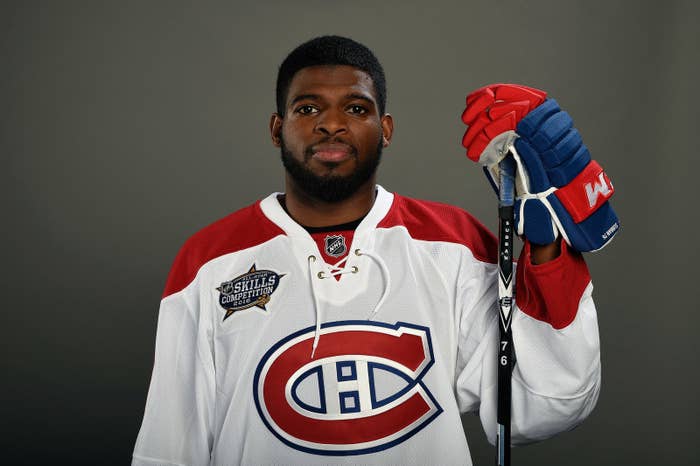 Habs fans are taking the news in a composed, restrained fashion.
HAHA JUST KIDDING THIS IS THE WORST THING THAT'S EVER HAPPENED. BURN EVERYTHING DOWN.
Saying "I'm flinging myself into the sun" is actually on the mild side of the reaction.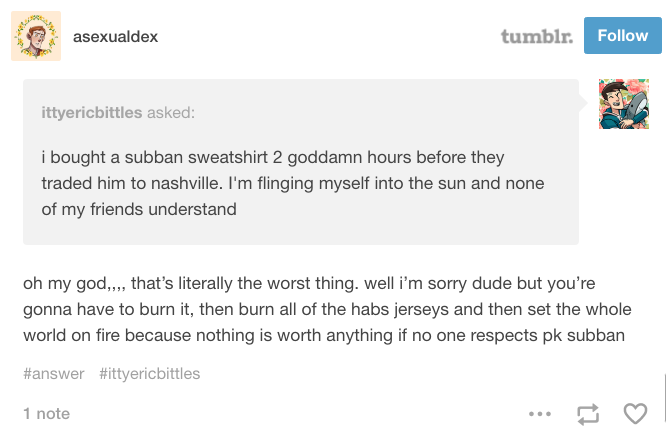 The Canadiens' GM said they're "a better team" after trading Subban. And everyone else is like... WHAT.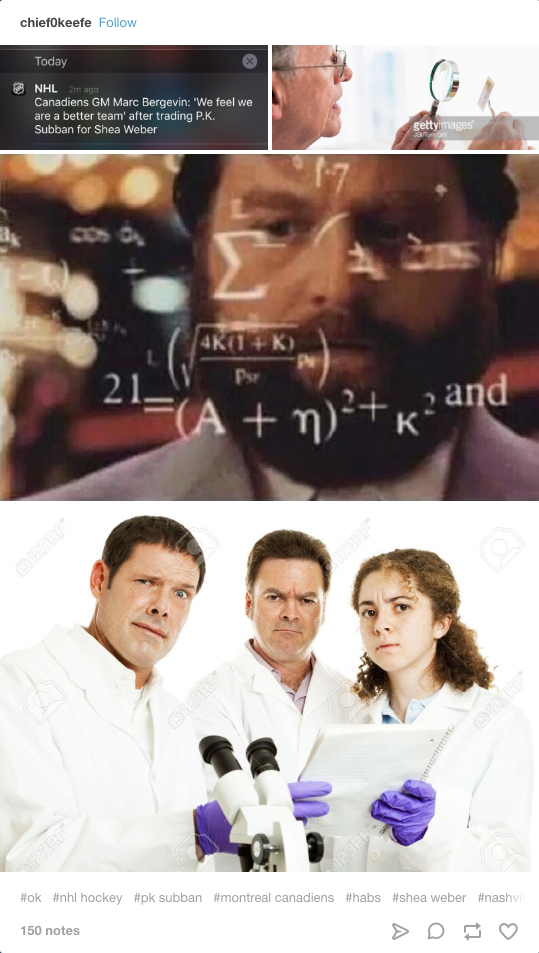 And good luck explaining it to people who aren't hockey fans. Where do you even start?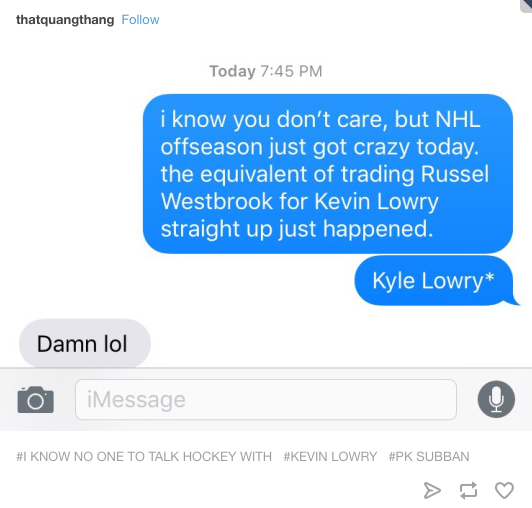 And won't someone think of the children?
Seriously, Subban did a lot of work with kids. From Sportsnet.ca:
"This can't be real," said a social worker at the Montreal Children's Hospital, her office mere steps from the atrium that bears Subban's name.

"There's going to be a lot of crying children here," she added. "It's not just the donation he made. He showed up here unannounced all the time, he developed relationships with them, brightened their lives. He was a God to them."
LITERALLY. SICK. CHILDREN. CRYING.
Montréal does not fuck around. Not with hockey, and certainly not with pain of this magnitude.
"PK Subban has been traded and happiness has been murdered. Love is a lie and nothing is sacred." PREACH.