We Can't Stop Looking At This Dashing Silver Fox Who Appeared At An NDP Rally
Praise be to Purple Wizard man.
We were very distracted by what appeared to be a wizard and/or drama teacher and/or hipster Santa that appeared at Tom Mulcair's latest campaign stop.
Who is this beautiful creature whose face is aglow in a halo of hair as white as freshly-fallen snow?
Is he an ancient wizard wondering how he ended up on stage behind some dude talking about arts funding?
Did he teleport from an alternate universe where all citizens dress in pleasant earthen-toned scarves?
Is he Mulcair himself? Did he travel back in time to warn Present Mulcair of impending doom?
What secrets hide under his lavender sweater?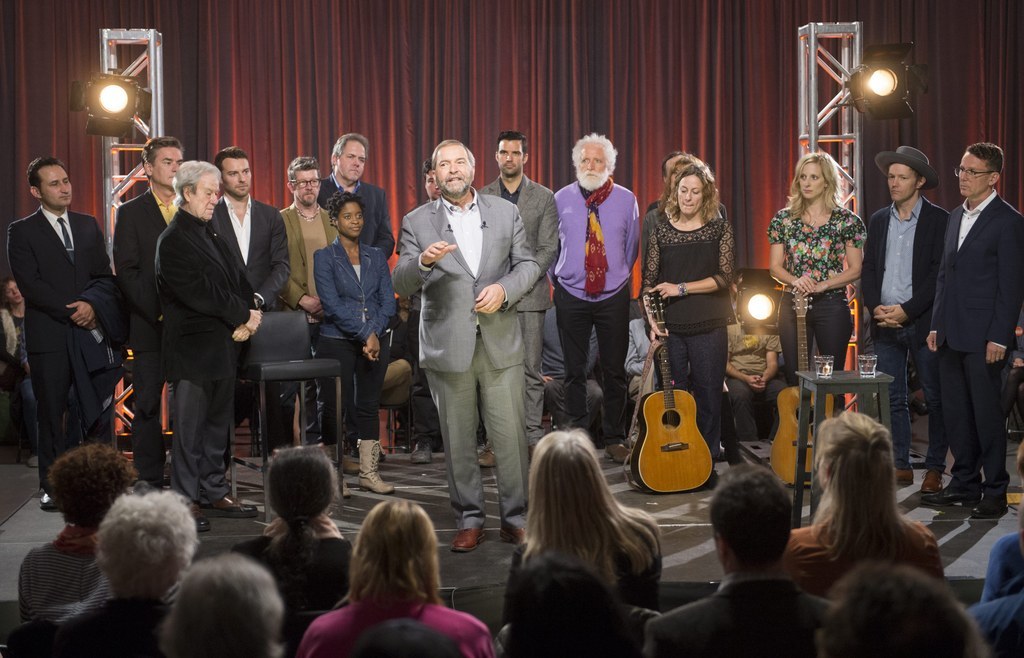 What words could mortals utter to amuse his gentle soul?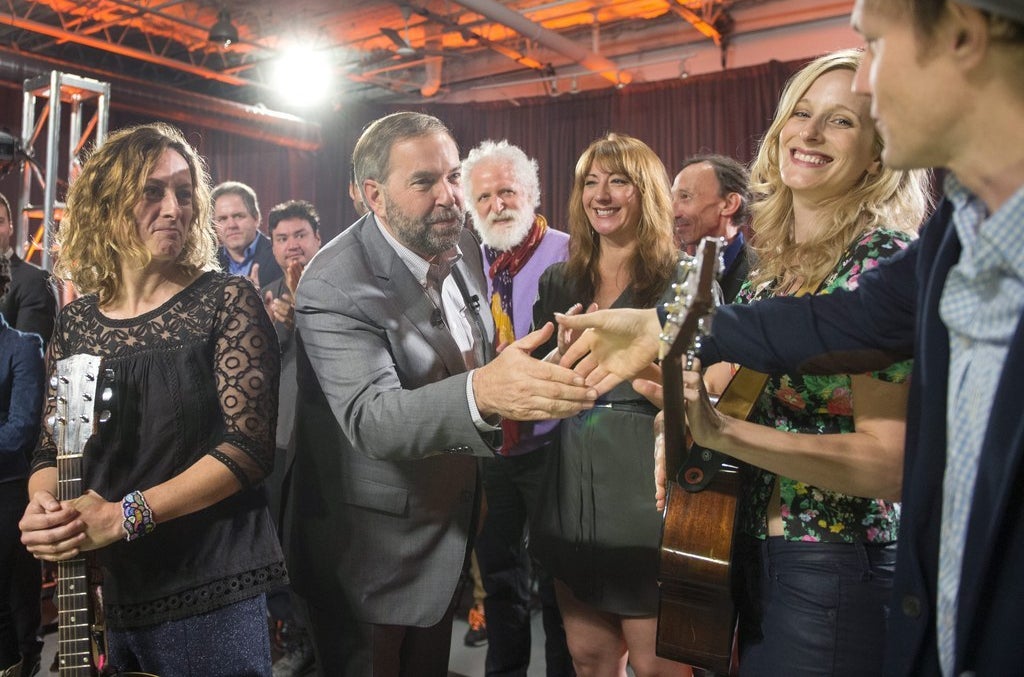 Praise be, Purple Wizard man. Praise be.
UPDATE: The beautiful man in purple has been identified as Ken Whiteley, who has: garnered 10 Canadian Gold and Platinum records, 4 American Gold records, 22 Juno and 2 Grammy nominations, and sold over 8 million copies.