So about a month ago at the Country Music Awards, Kacey Musgraves won two awards — "Female Vocalist of the Year" and "Music Video of the Year."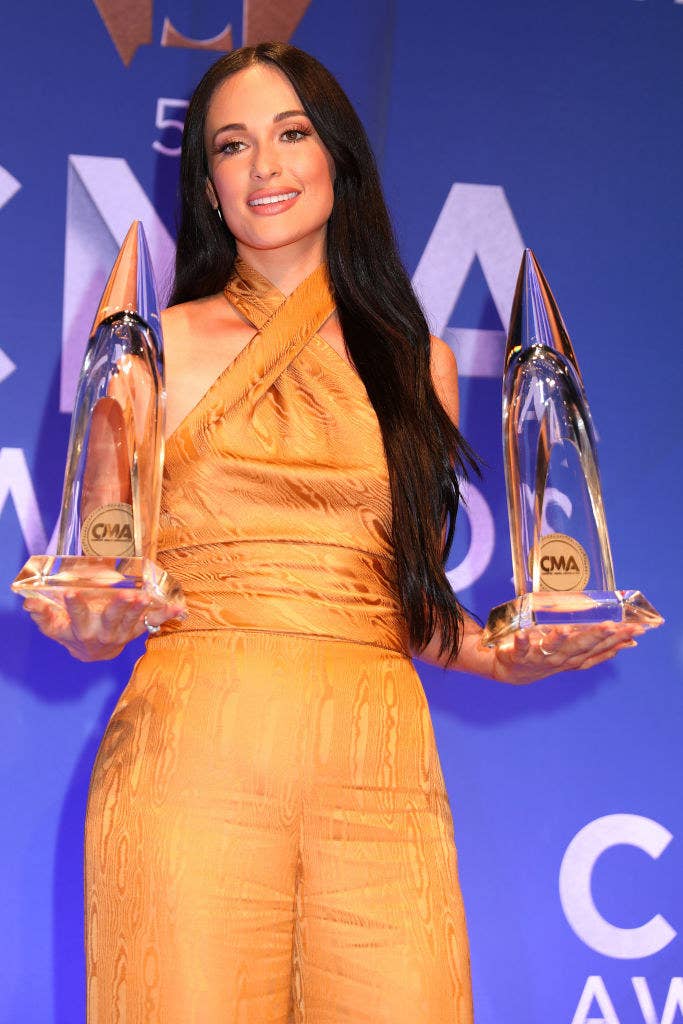 The morning after her double win, she jokingly tweeted if she'd die from what seemed like a pretty gnarly hangover.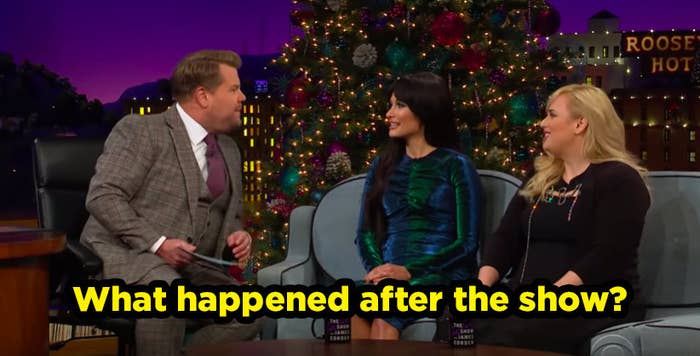 So first, Kacey went to Willie Nelson's bus.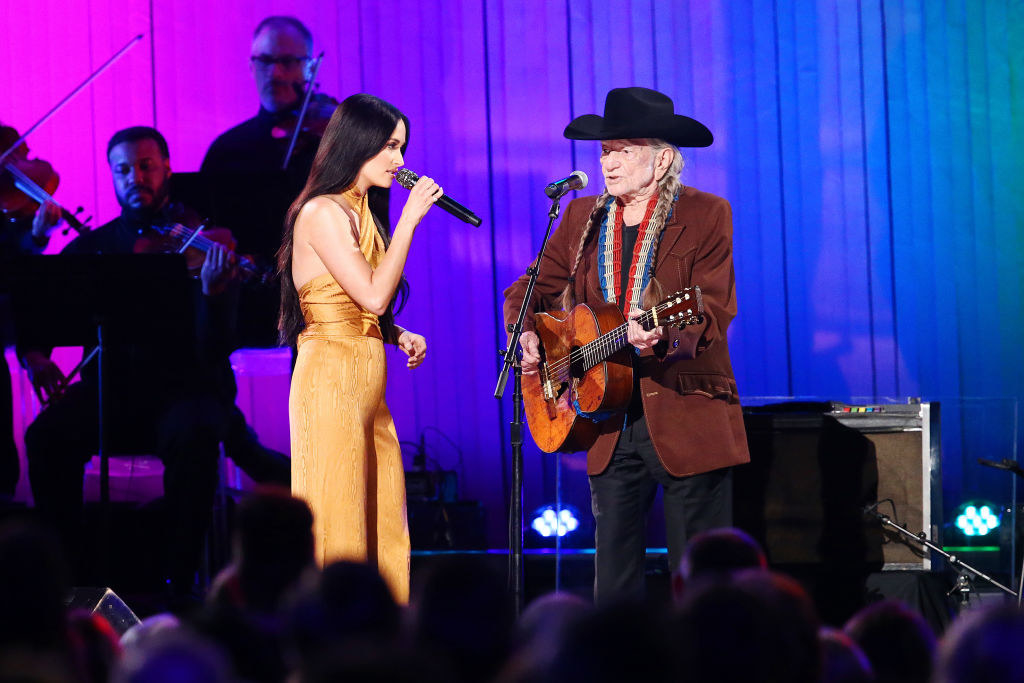 She brought him some pizza, they hung out for a little, but that's all Kacey said she remembered because she was a liiiiiiiiiiiiiittle bit under the influence.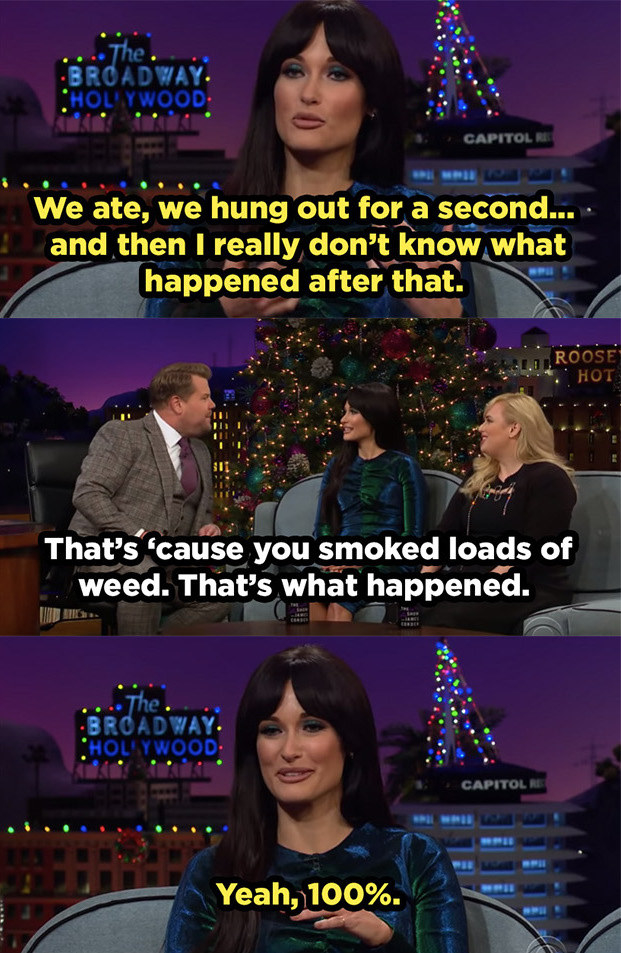 Next, is where it gets pretty wild. Kacey found herself in a barn surrounded by Reese Witherspoon and Gigi Hadid, who were both playing bongo drums.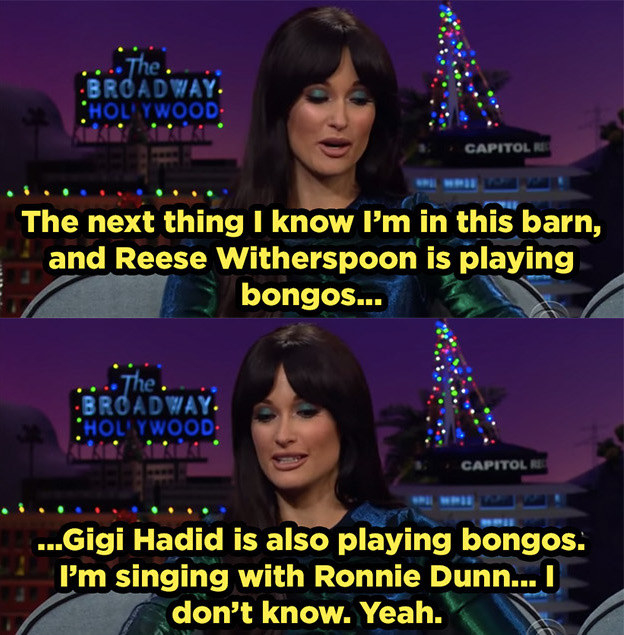 Needless to say, James Corden and Rebel Wilson — who was also a guest on the show — were pretty invested in the story.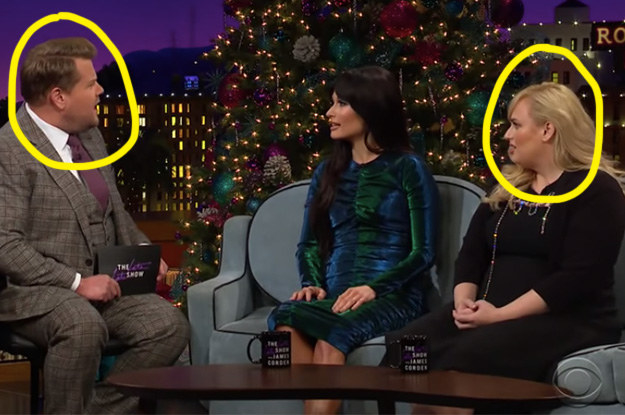 And just when the story started getting juicy, that was the end!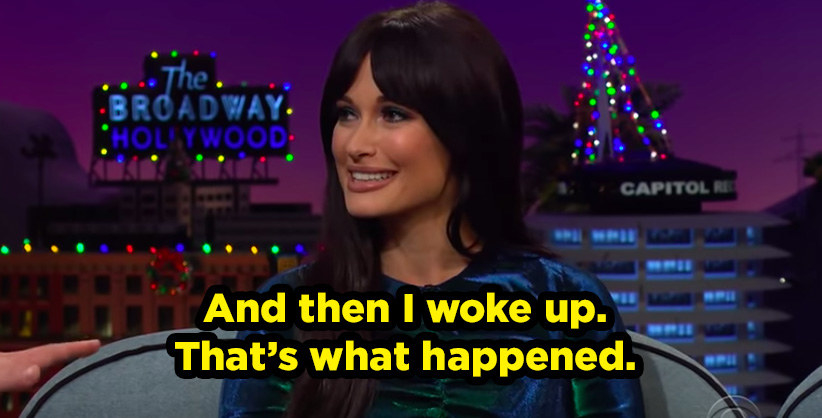 I just... what?! I need more info Kacey!!!!
Like, what time did this all happen????
Where did the bongos come from??????
And is this a regular thing that happens after awards shows??????
So, unless someone can tell me what else happened that night, I guess I'm just gonna have to do some sleuthing myself.