Conservative party MPs have voted that they still have confidence in Theresa May as their leader following a chaotic week of disagreement over her proposed Brexit deal.
Two hundred MPs voted for May to stay on, while 117 voted that they had no confidence in the prime minister. Tory MPs will not be able to contest May's leadership for another year, following today's challenge.
The result was a blow to her authority, and only came after she had promised she would not lead the Tories into the next general election.
Speaking outside 10 Downing Street shortly after the result of the vote was announced, May said she was pleased to have the support of her Conservative colleagues who expressed confidence in her leadership.
But she also acknowledged the importance of the unexpectedly large number of rebels who had voted to remove her.
"A significant number of colleagues cast a vote against me and I have listened to their concerns," May said.
While May has just about survived a vote of no confidence from her party, she is still vulnerable to a Commons confidence vote, which would include MPs from all parties, and May appeared to appeal to parliament as a whole.
"For my part, I have heard what the House of Commons said about the Northern Ireland backstop," she said.
"And when I go to the European Council tomorrow, I will be seeking legal and political assurances."
May also pledged to remain committed to public concerns outside of Brexit, including housing and public services, in a political landscape that has been dominated by party in-fighting in recent months.
"We owe it to the people who put us here to put their priorities first ... [by] building a country that truly works for everyone."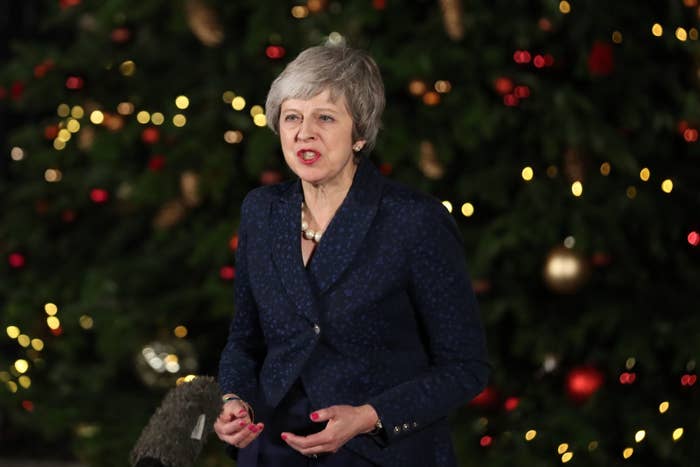 Although they lost the vote, Brexiteer MPs said the result was terrible for May and called on her to resign, saying that she had lost the support of her backbench MPs.
Peter Bone said: "It's clear overwhelmingly backbenchers voted against her. How can she govern when she doesn't have a third of the party supporting her?
"She came into the same room after the 2017 general election and said, 'I will only be your leader while I have the support of the parliamentary party.' There was no way you can interpret that result as even the beginning of the broad support, so if she keeps to her word she'll go back and think about it overnight and decide she'll [resign]."
Mark Francois told reporters after the result was announced: "She's lost the support of over a third of her party, and well over half the backbenchers because the government payroll is 140. So well over half of her backbenchers have lost confidence in her, so that is a pretty devastating result."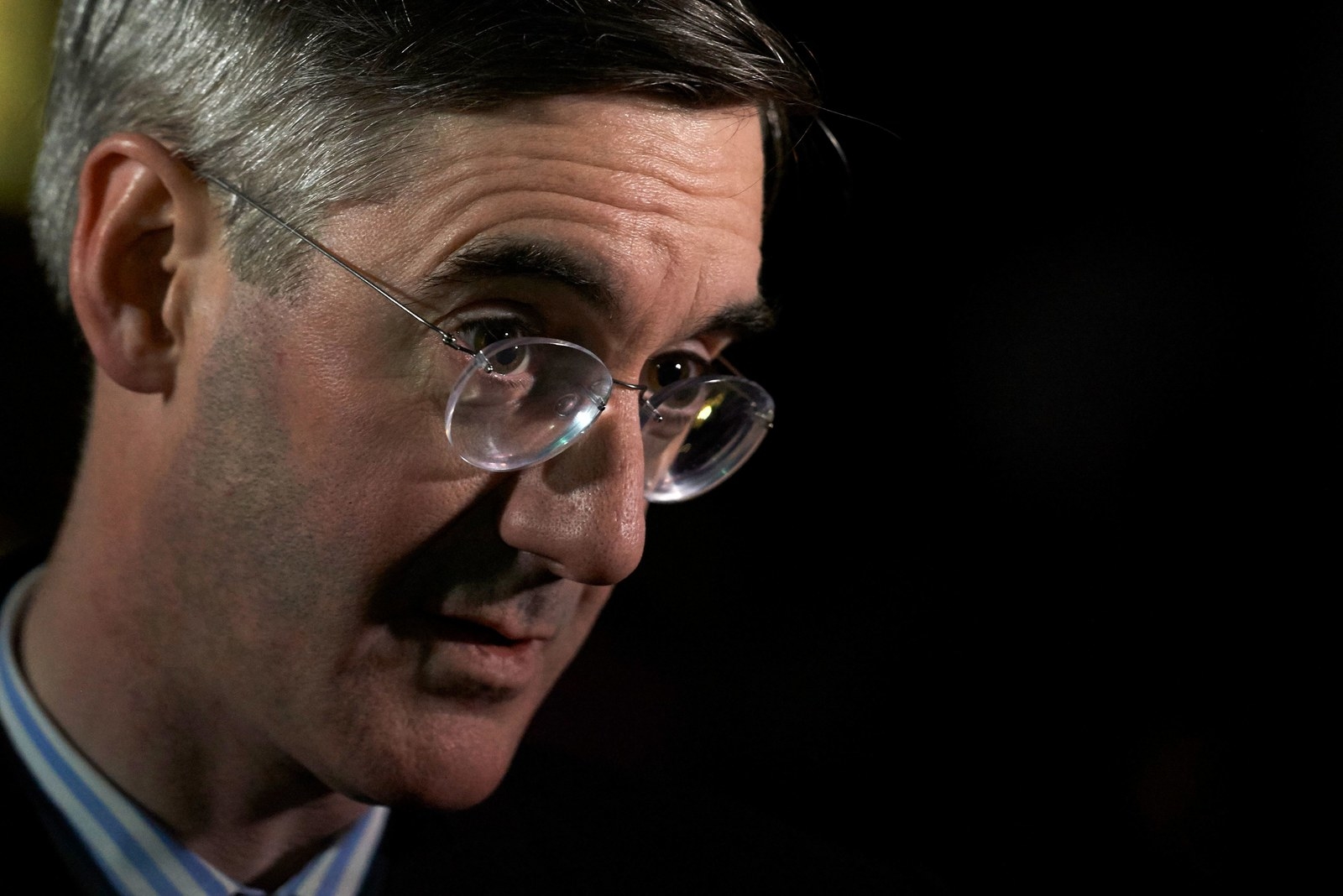 The Conservatives began voting earlier this evening after a career-defining confidence vote was triggered by MPs who are unhappy with her draft EU withdrawal agreement.
It was confirmed Wednesday morning that the required 48 letters had been received by the chair of the 1922 Committee of backbench Tory MPs, meaning that a simple majority was enough to force her to stand down.
The ballot paper included the following two options:
"I HAVE confidence in Theresa May as leader of the Conservative party."
"I DO NOT HAVE confidence in Theresa May as leader of the Conservative party."
May met with Tory MPs at 5pm and voting began at 6pm. The final result was announced at a live news conference in Westminster just before 9pm.
Speaking to reporters following the meeting with May, attorney general Geoffrey Cox said May gave a "strong prime-ministerial performance".
One MP, who left the meeting ahead of May, said that nobody had implored her directly to stand down. The MP said those with concerns "want more reassurances of what the strategy is, and what would happen if her deal didn't get through".
The MP said the prime minister had "acknowledged a range of options from Conservatives who think that a deal on WTO terms is acceptable, and those who have huge concerns about that".
The toughest question she faced in the room, they said, came from an MP who told her that "stamina is not a policy".
The MP felt that there was "a huge wellspring of support and admiration for the prime minister" and that colleagues had referenced her stamina.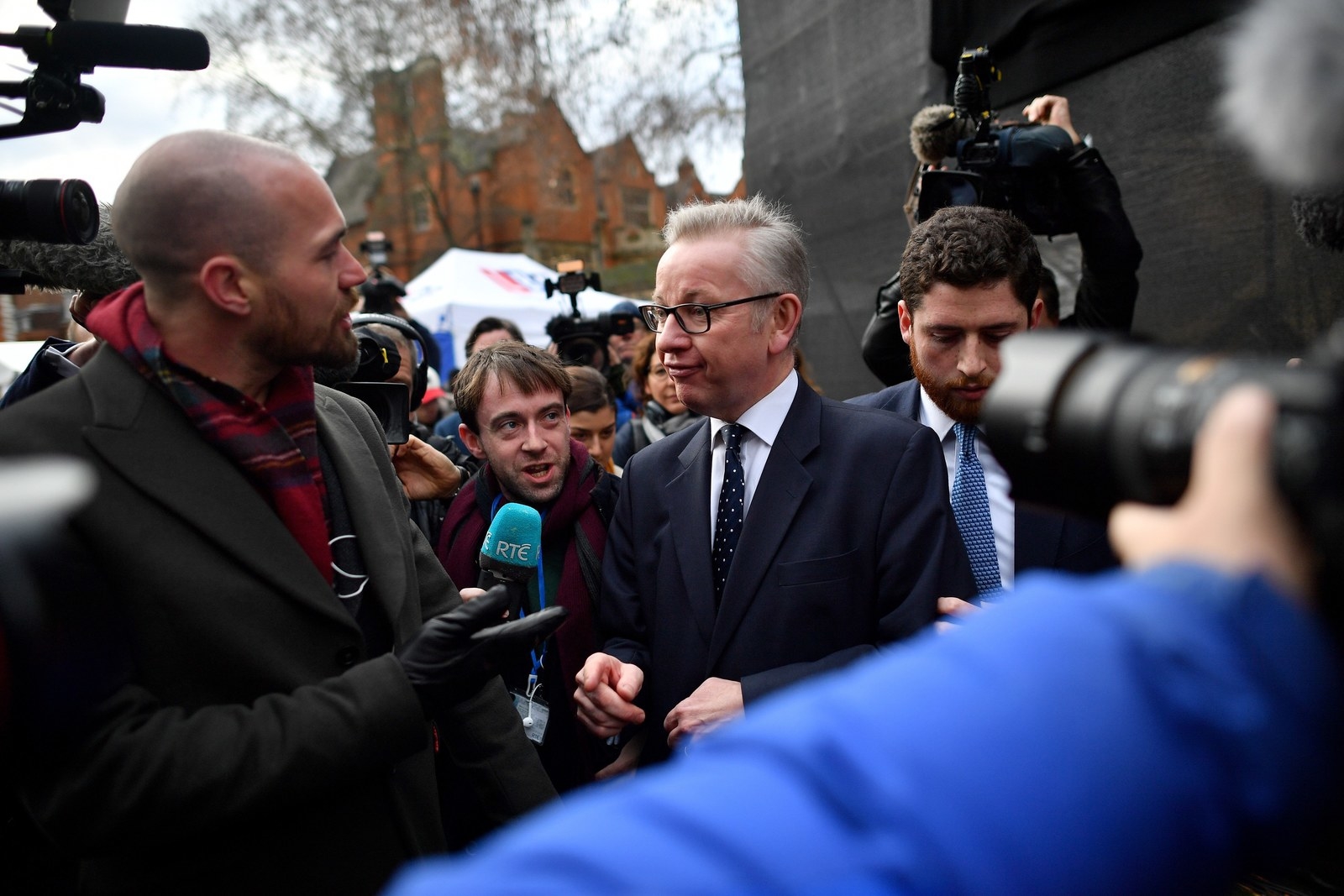 May told those gathered that "in my heart I would like to lead the party into the next election" but appeared to concede that she did not expect this to be the case, the MP added.
International development minister Alistair Burt told BuzzFeed News: "The truth is [the party] is as divided as it has been for the last 30 years in this issue. Europe is a fault line in the Conservative party."
He said the Westminster party was always more divided than the membership on the issue, but believed the fault line had "grown and grown".
"It's greater now in the party than it's ever been," Burt added.
"I don't believe there's a magical off-the-shelf deal that only Britain would have got if there'd been somebody else shouting loudly in English at all these foreigners. I don't think changing the leader makes any difference either."
When asked whether the party risked splitting, he said: "We have now to be very careful. The party is dancing rather merrily on a precipice in relation to this, and just because it hasn't happened in the past, doesn't mean it couldn't happen."
Burt said that should May survive the vote, he hoped that the impact on the ERG would be "heavy".
Health secretary Matt Hancock described it as an "emotional meeting". He added that May would love to run again, "not least to make up for last year's election", but he said "she recognises she can't."
Bim Afolami, MP for Hitchin and Harpenden, told reporters: "It was a good statement. I think she'll be fine."
James Cleverly, deputy chair of the Tory party, when asked how the meeting went for May, told BuzzFeed News: "I think she'll get the support that she needs. I would much rather we weren't going through this distraction at the moment and she was just getting on with the important job, but we are where we are. So we'll just get through this tonight and get back to work tomorrow."
According to MPs at the meeting, May said she wouldn't stand in the next general election in 2022, as was hinted at by her spokesperson earlier in the day.
A defiant May told the media on Wednesday morning that she would fight on to make the case for her premiership, pointedly telling Brexiteer critics within her party that electing a new leader could delay or even derail Brexit entirely.
Those critics have attacked the withdrawal agreement for keeping too close a relationship with the EU via the so-called backstop, which ensures a soft border with Northern Ireland.
May is due to travel to Brussels this week.