Here's that picture again but close up.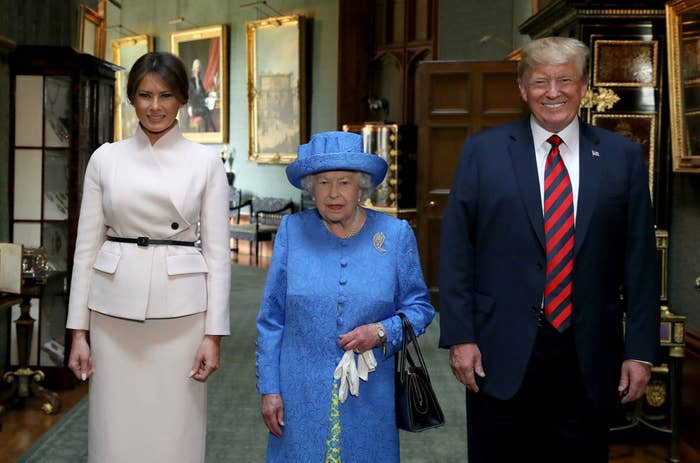 The Queen hosted Trump and his wife, Melania, at Windsor Castle on Friday as part of their four-day visit to the UK.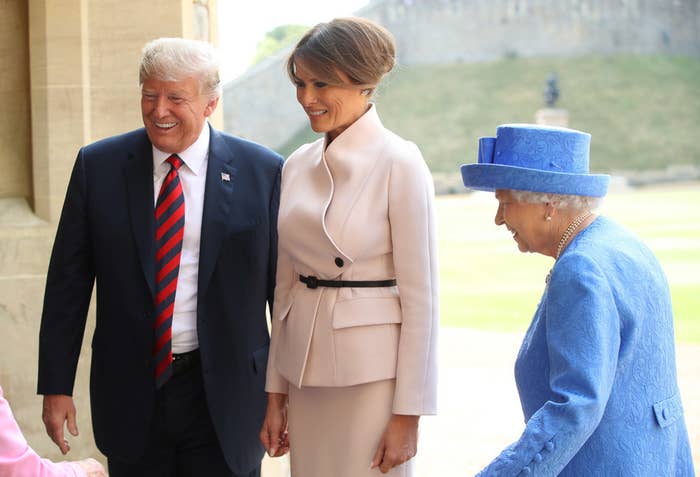 It is the first time Trump has visited the UK as president and the first time he has met the Queen.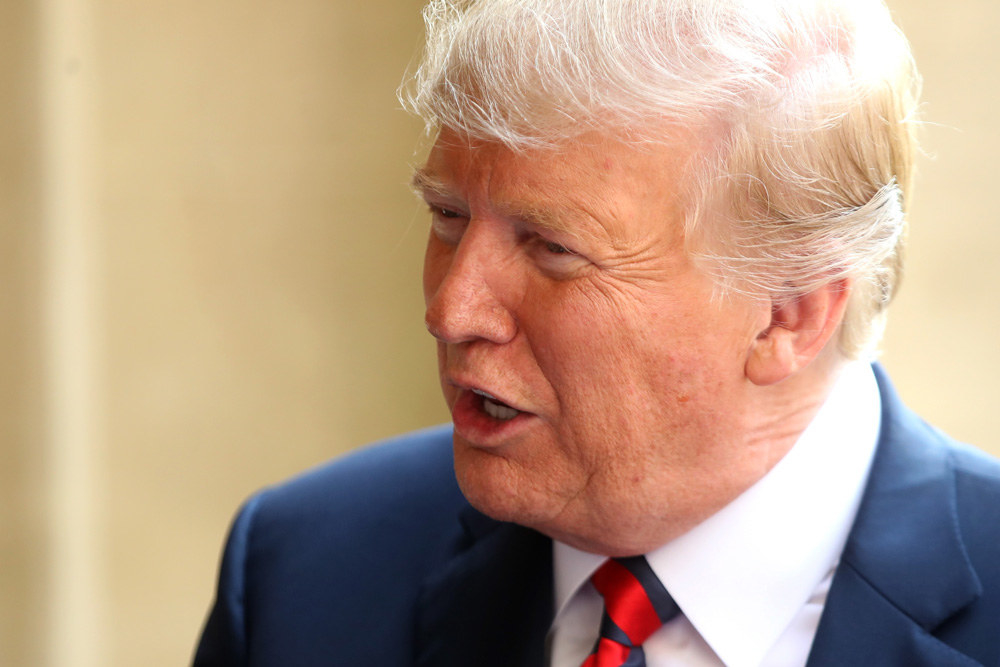 The Trumps were greeted with a salute and musical performance from the Queen's Coldstream Guards.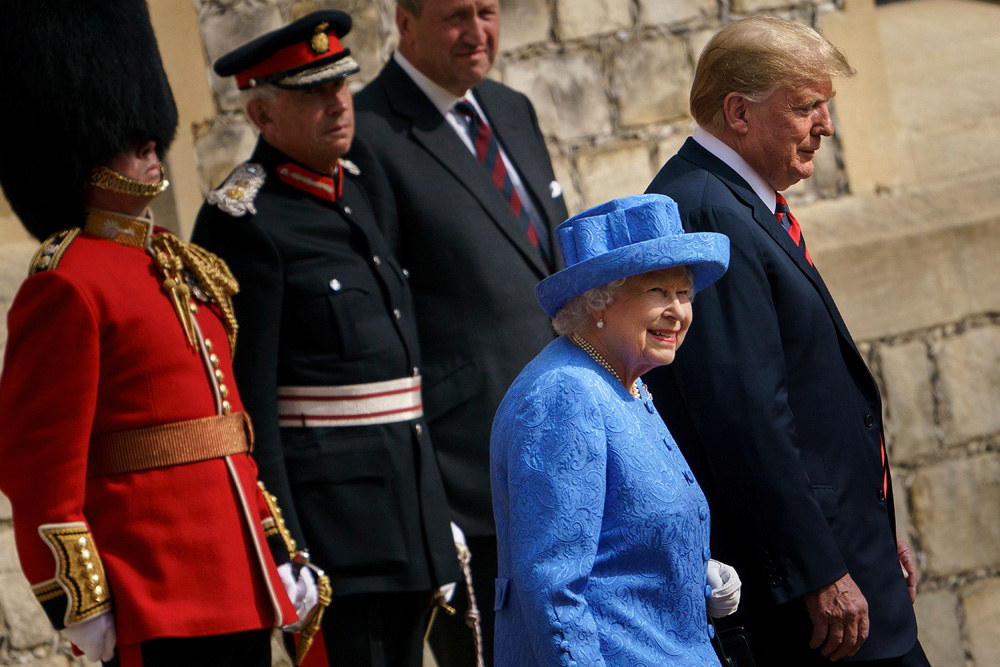 They played the American national anthem, "The Star-Spangled Banner."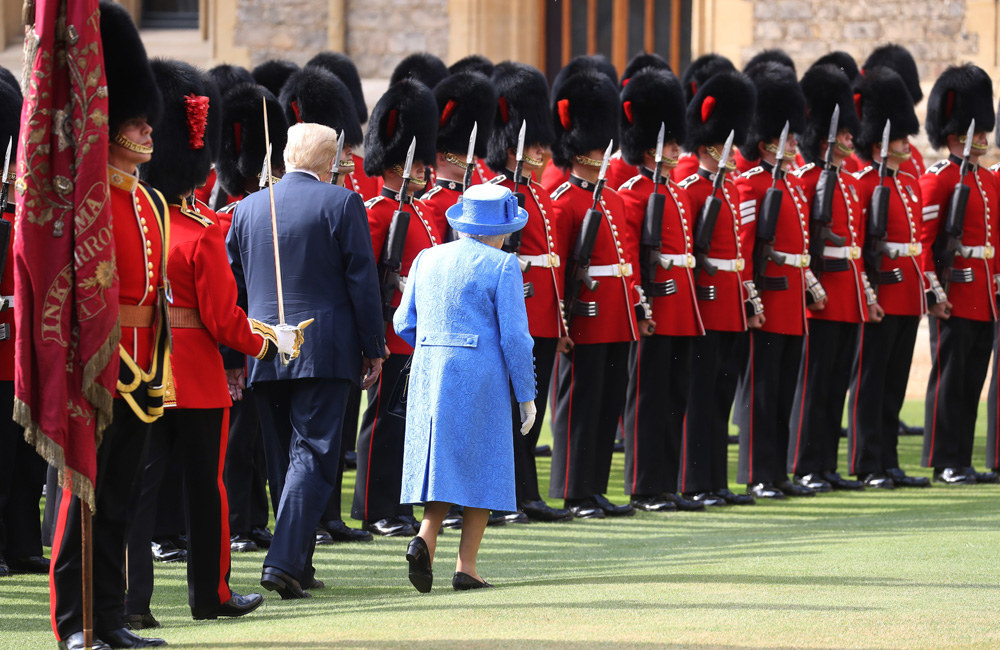 The Queen hosted the Trumps for tea.
The Trumps have now left the castle, where Prince Harry and Meghan Markle held their wedding in May. Trump's next stop is his golf course in Scotland.