OK, so, Questlove — who also won the Best Music Film Grammy for his documentary Summer of Soul — presented the award for Song of the Year during tonight's telecast.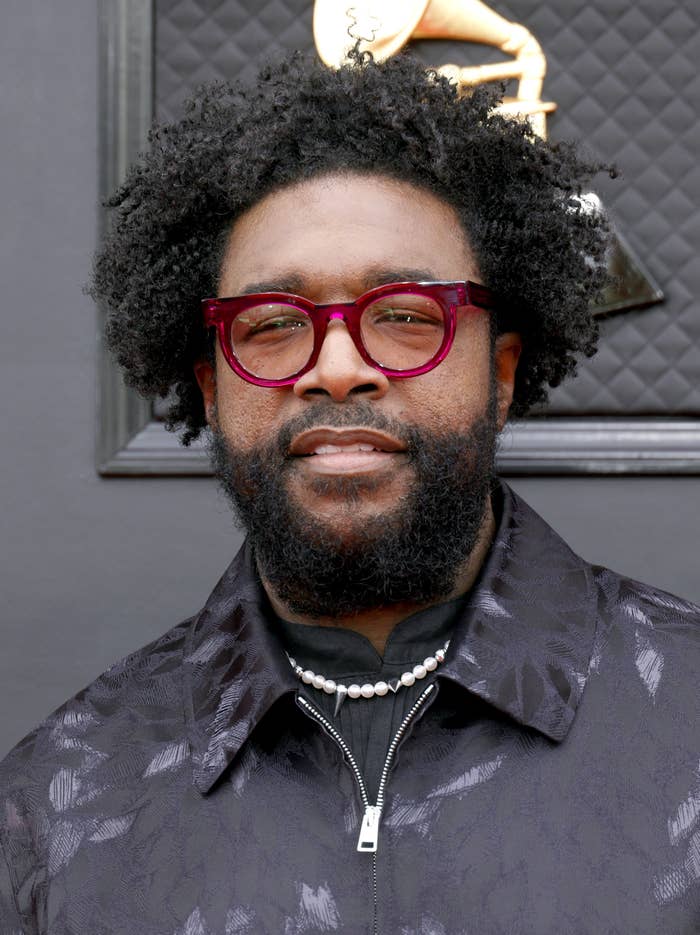 Of course, you probably remember that Questlove also won the Best Documentary Feature Oscar right after Will Smith slapped Chris Rock on the Oscars stage.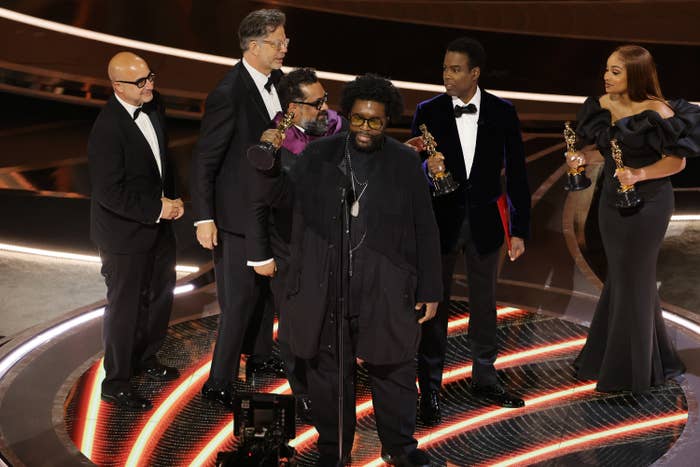 So when he took the Grammys stage, he had to mention his proximity to the incident.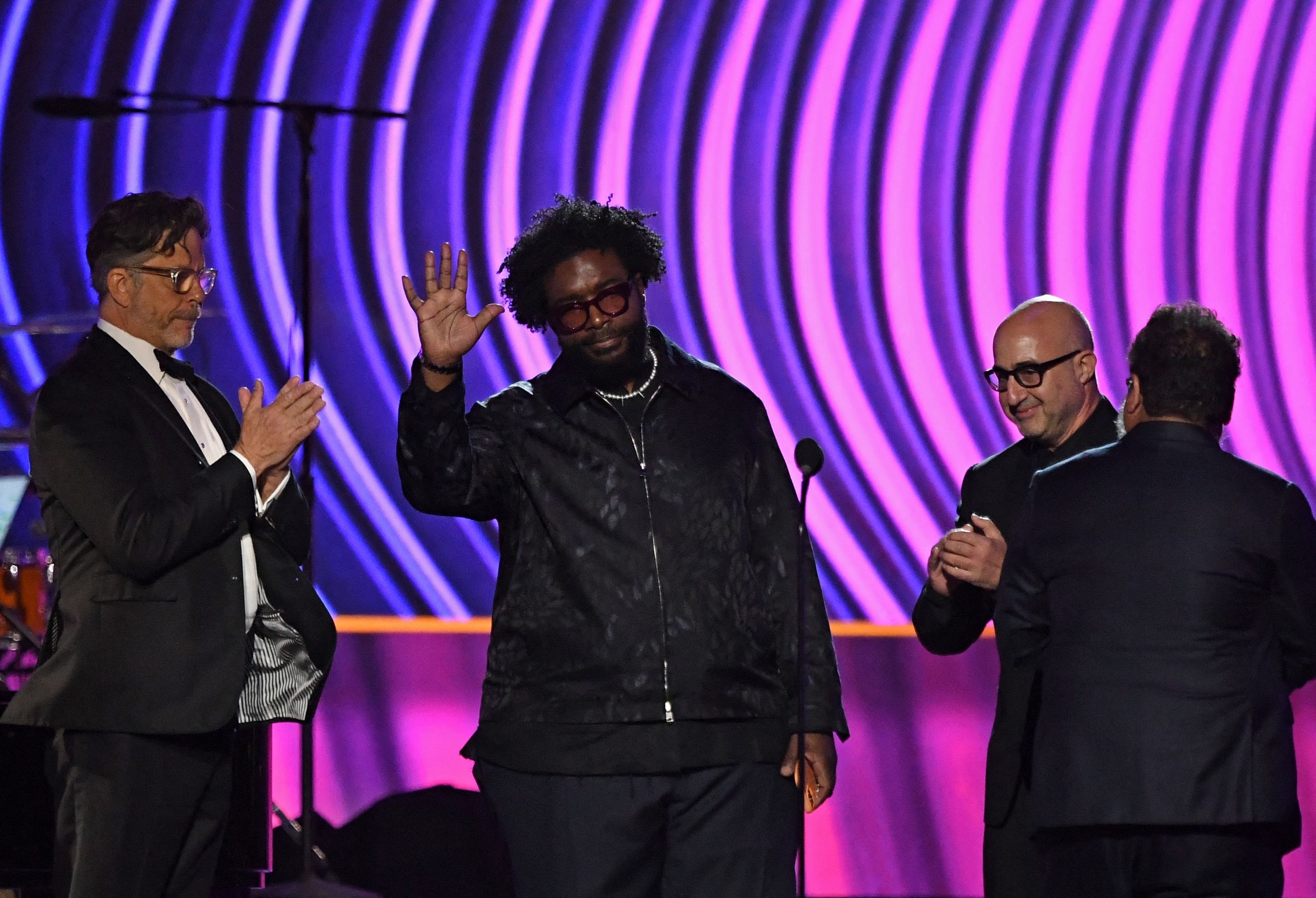 "I trust you people will stay 500 feet away from me," he joked at the beginning of his remarks, indirectly referencing the Oscars incident. He also said that "this is now a special moment for someone," which could've been a reference to his own win getting, uh, overshadowed.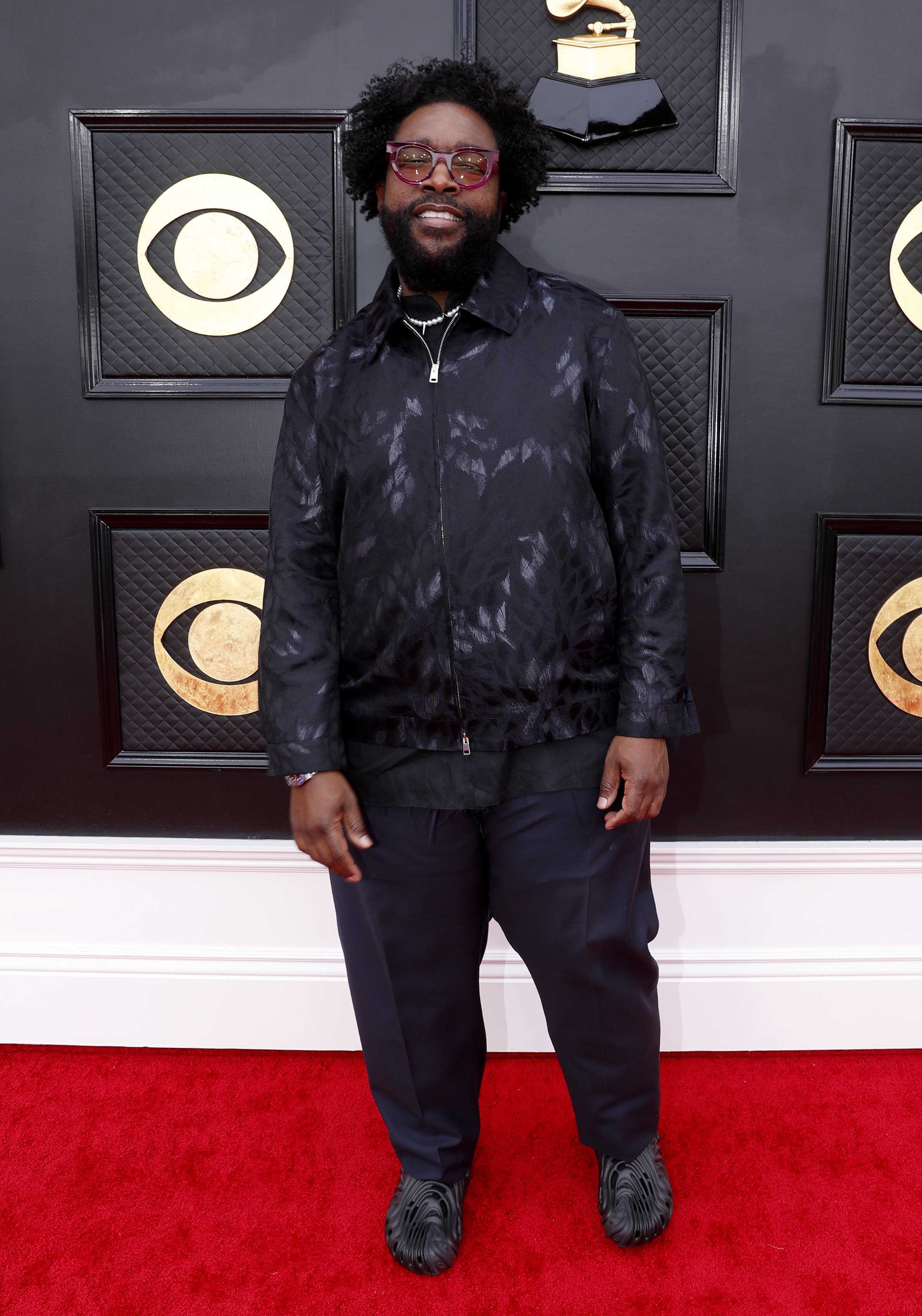 The fact that he commented on it at all is a little surprising, given that he tweeted, "Can we FINNNNNNNALY stop talking about it?" earlier this weekend. It's a funny joke, though.
And Quest wasn't the only one to reference the slap during the Grammys — host Trevor Noah joined in, too.
During his opening monologue, Trevor referred to the Grammys as "a concert where we are giving out awards, we will be listening to music, dancing, sing, keeping people's names out of our mouths, and we are going to give people awards all throughout the night."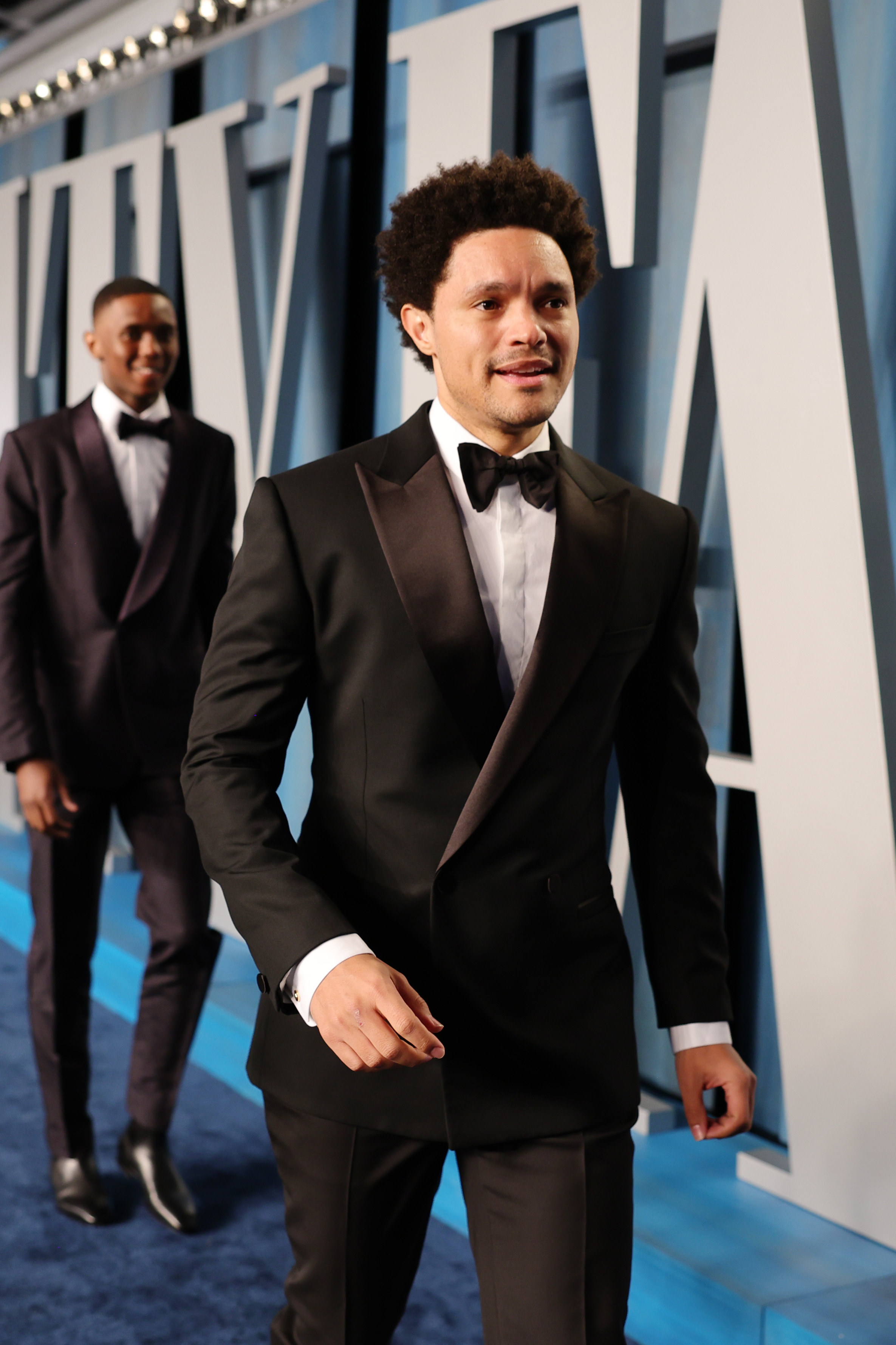 At this point, we'll be joking about the slap until next year's Oscars. Just kidding! I...hope.